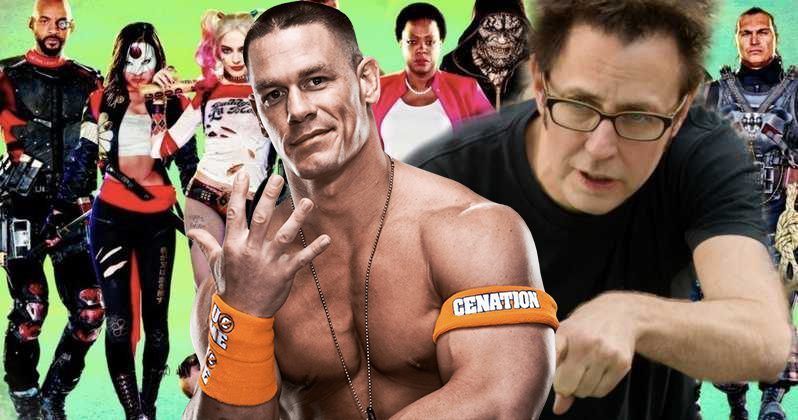 Apart from the cast of The Suicide Squad, James Gunn has revealed absolutely nothing about his upcoming DC movie. One among the many things that we love about James Gunn is that he interacts with his fans quite a lot, answering their queries as much as he can. And now, he has also started to call out those websites that publish fake rumors. He did it to We Got This Covered. WGTC is known for putting out fake rumors and sourcing themselves. So, Gunn rightfully called them out a few times. And now, he has addressed the latest plot leak that Cosmicbook.news posted.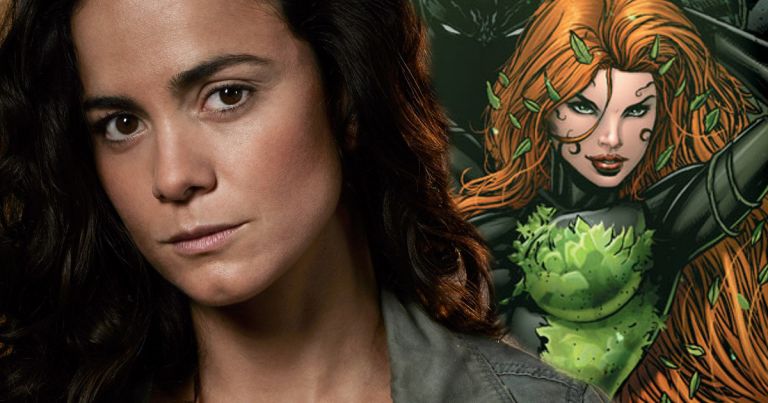 Just recently, a DC casting leak revealed a few unknown characters of The Suicide Squad. And now, Cosmicbook.news has posted another plot leak that appeared on 4Chan. This leak first gave us another casting list of the film which reveals that Alice Braga is playing Poison Ivy. Here's the list:
Mayling NG is playing Mongal
Joaquin Cosio is playing Vandal Savage
Pete Davidson is playing Savant
Flula Borg is playing Javelin
Sean Gunn is playing Weasel
Nathan Fillion is the Black Guardian
Juan Diego Botto is General Luna Barrera
Daniela Melchior is Ratcatcher
John Cena is Peacekeeper
David Dastamalchian is Polka-Dot Man
Steve Agee is King Shark
Idris Elba plays Adrian Chase aka Vigilante
Peter Capaldi is Thinker
Jennifer Holland is Killer Frost
Taika Waititi is Copperhead
Michael Rooker is Clayface
Julio Cesar Ruiz is Doctor Moon
Alice Braga is Poison Ivy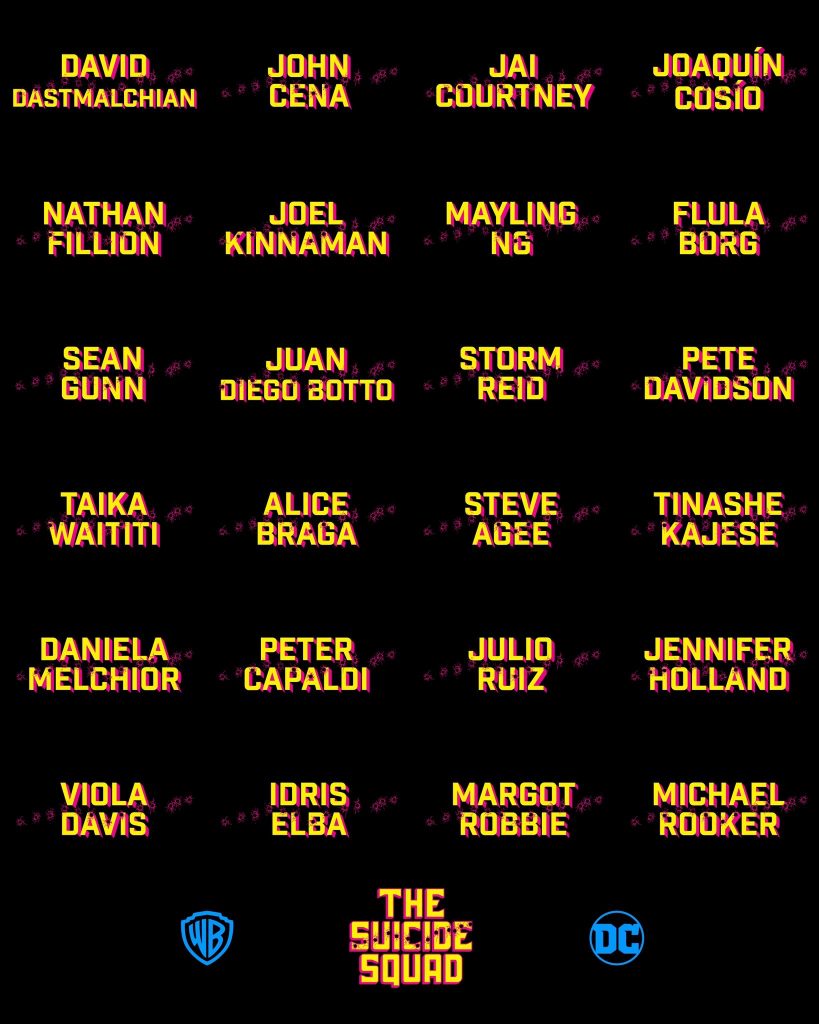 This casting list may not turn out to be true as James Gunn has called it out and got really angry about it. If you follow the whole thread, you'd see how unhappy Gunn was at the websites that report leaks from Reddit & 4Chan as if they were news updates. The websites that report these leaks do it because sometimes they actually end up being true. But the Guardians of the Galaxy director totally has a point.Take a look at what he wrote on Twitter: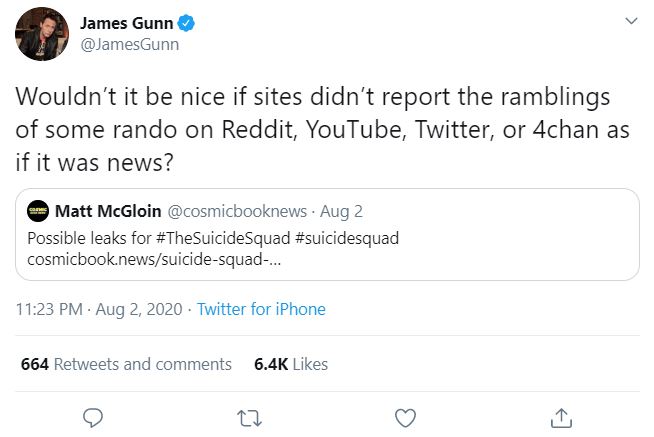 Anyway, you could still check out the plot leak that Cosmicbook.news reported:
"Mongal (Mayling NG) arrived on Earth during WWII and was captured and brainwashed on by the Nazis. After the war, they fled to Corto Maltese to continue their experiments with her, but were betrayed by a powerful local family, the Lloretas, which took control of Mongal and used her as a weapon against their enemies for decades, until Vandal Savage (Joaquin Cosio), an elusive criminal mastermind, manage to take control of Mongal for himself.

Decades later, Rick Flag (Joel Kinnaman), Captain Boomerang (Jai Courtney), Savant (Pete Davidson), Javelin (Flula Borg), Weasel (Sean Gunn) and Black Guardian (Nathan Fillion) are deployed to the South American island of Corto Maltese by Amanda Waller (Viola Davis). Their mission is to assassinate General Luna Barrera (Juan Diego Botto), who has committed a coup, but they are ambushed and killed one by one in the Mongal hands.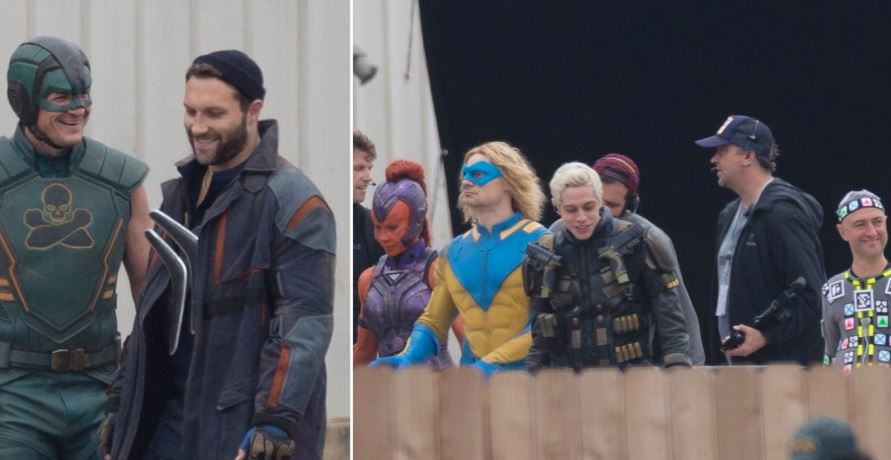 Five months later, Rick Flagg manages to send a message to Waller that he is still alive and Savage needs to be stopped. Waller assembles a new team to investigate, formed by Harley Quinn (Margot Robbie), Ratcatcher (Daniela Melchior), Peacemaker (John Cena), Polka-Dot Man (David Dastamalchian) and King Shark (Steve Agee). Waller approaches Flag's old army buddy Adrian Chase (Idris Elba) to lead the team in exchange for exoneration for his crimes and a chance to reconnect with his estranged daughter Drew (Storm Reid).
Meanwhile, the scion of Lloretas wants for revenge against Savage and hire a group of meta-human mercs formed by the Thinker (Peter Capaldi), Poison Ivy (Alice Braga), Killer Frost (Jennifer Holland), Copperhead (Taika Waititi) and Clay-Face (Michael Rooker)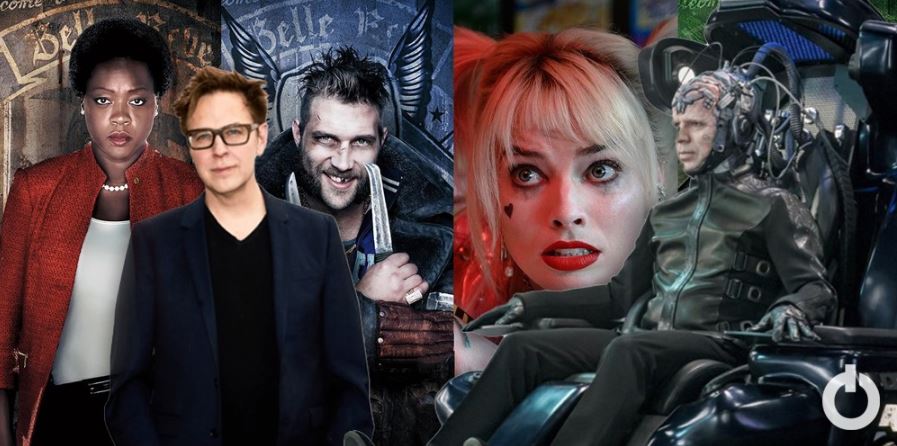 The Squad of Waller learn that Savage is running a meta-human trafficking operation alongside his enforcers General Barrera, Doctor Moon (Julio Cesar Ruiz) and Boomerang, who doublecrossed the team.
The new Suicide Squad must learn how to work as a team to stop Savage and The Squad from Lloreta."
Let's hope that we will get a new trailer of The Suicide Squad on August 22 at the DC FanDome event. The film arrives on August 6, 2021.
Read More:
Wonder Woman 1984 Plot Leak Has Been Proven Right By Its Junior Novel