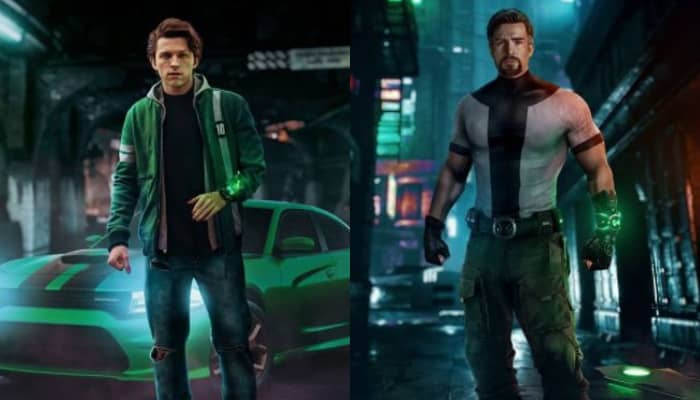 Chris Evans has played 8 comic book characters so far. We'd reveal them in a short while. But before that, let's imagine him in yet another comic book movie role that would be quite amazing for him. Or at least, it is what this new concept art makes us believe. When you imagine Ben Ten, you probably think of the goofy kid or a teenage adult. But, the future version of Ben Tennyson, i.e. Ben 10,000 might actually be the most bad-ass of them. Just recently, we got an extremely cool fan art that imagines Chris Evans as Ben 10,000. Take a look: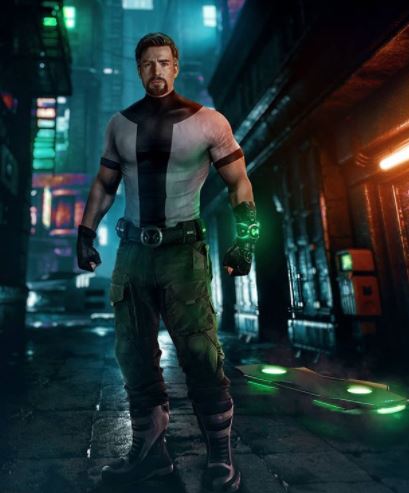 We're pretty sure that nobody is going to be disappointed with this fan casting, especially if the former Captain America star actually agrees for this role when someone offers it to him. But, artist spdrmnkyxxiii has actually given us an amazing idea of a time travel Ben 10 movie where a teenage Ben played by Tom Holland could team up with an older Ben 10,000. Here's a look at Tom Holland as the Alien Force version of Ben 10: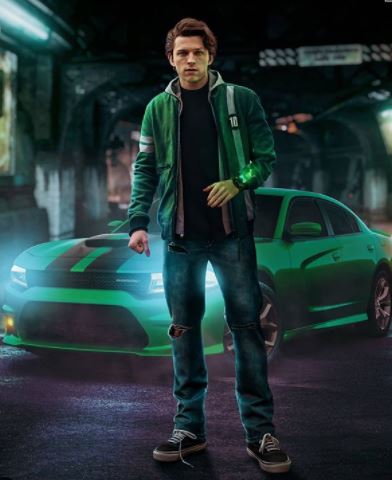 This duo would surely be quite amazing. Add a kid to this cast and we'd perfect have a trio of Bens. Anyway, we'd love it if Chris Evans & Tom Holland end up taking on this pop-culture role outside of the MCU. They could really hold a franchise. Chris Evans could run a solo franchise of Ben 10 films set in the future. Tom Holland could start off as the Alien Force version. And then, they could crossover when Evans' Ben 10,000 gets sent back to the past. This would be the 9th comic book role that Evans would add to his list. Here are the 8 roles that he has already played – Johnny Storm, Casey Jones, Nick Gant, Lucas Lee, Curtis Everett, Captain America, Jake Jensen, and Loki.
Would you like Chris Evans & Tom Holland as Ben 10s? Or do you think that a franchise should start with a kid? Tell us.