News
Television
New Clip of The Boys Released Along With Season 3's Announcement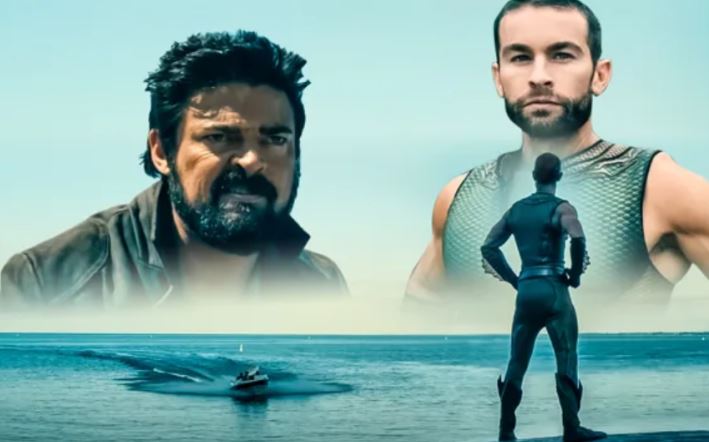 The Boys New Clip Released: 
The Boys Season 2 will be hitting Amazon Prime Video in just a little over 1 month. So far, we've seen a couple clips and one big trailer from the upcoming 8 episodes of the show. But, we're lucky that we've got yet another clip from the series which showcases a match up between Butcher's team & Aquaman, umm, I mean "Deep." Take a look at the new clip:
TOO MUCH GOOD STUFF:
*New S2 Clip Below
*SEASON 3 is GREENLIT! I'm in the virtual room with the writers now!
*#TheBoysTV after show with @aishatyler!
*See the #ComicConAtHome panel here: https://t.co/hMjUm7n7RE

TUNE IN SEPT 4 on @PrimeVideo. #TheBoys @TheBoysTV #SPNFamily https://t.co/TRHjF8XYyN

— Eric Kripke (@therealKripke) July 23, 2020
This clip has arrived along with the announcement that Amazon Prime has already renewed the series for a 3rd season, which will begin production in 2021. Along with that, there will be an aftershow hosted by Aisha Tyler, which is titled Prime Rewind: Inside The Boys. This aftershow will arrive on Prime Video along with the Premiere of Season 2 on September 4.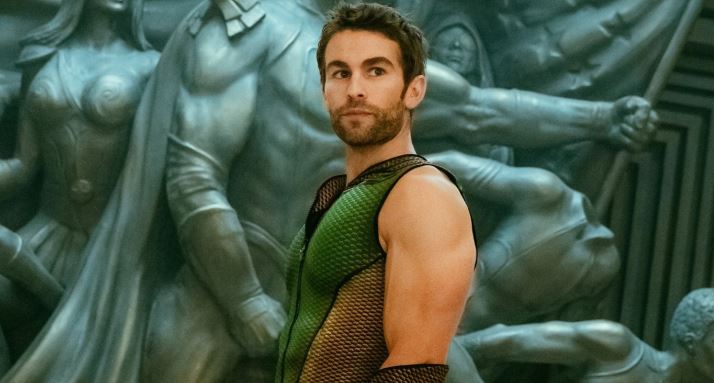 The clip we see above is funny and brutal at the same time. We've already seen why it is brutal. But, it's funny because Deep is getting the treatment that Aquaman used to get for years before Jason Momoa turned him into a complete bad-ass. Although, he is still a very interesting character and we like the fact that he is being explored even further in The Boys Season 2.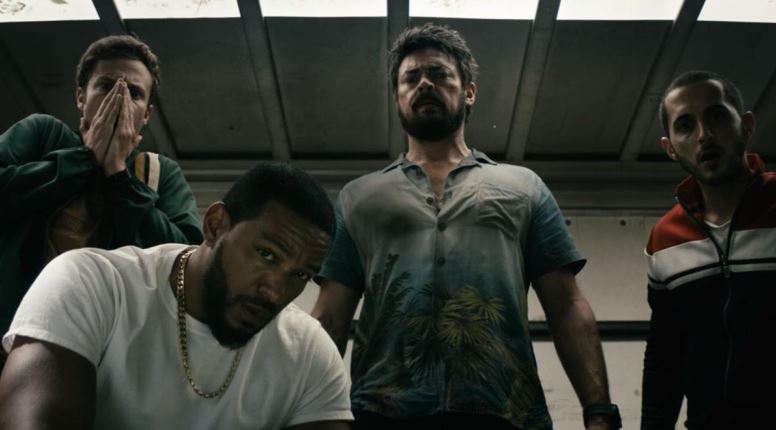 Here's the official synopsis of the coming season:
"In Season 2, The Boys are on the run from the law, hunted by the Supes, and desperately trying to regroup and fight back against Vought. In hiding, Hughie (Jack Quaid), Mother's Milk (Laz Alonso), Frenchie (Tomer Capon), and Kimiko (Karen Fukuhara) try to adjust to a new normal, with Butcher (Karl Urban) nowhere to be found. Meanwhile, Starlight (Erin Moriarty) must navigate her place in The Seven as Homelander (Antony Starr) sets his sights on taking complete control. His power is threatened with the addition of Stormfront (Aya Cash), a social-media-savvy new Supe, who has an agenda of her own. On top of that, the Supervillain threat takes center stage and makes waves as Vought seeks to capitalize on the nation's paranoia."
Read More: