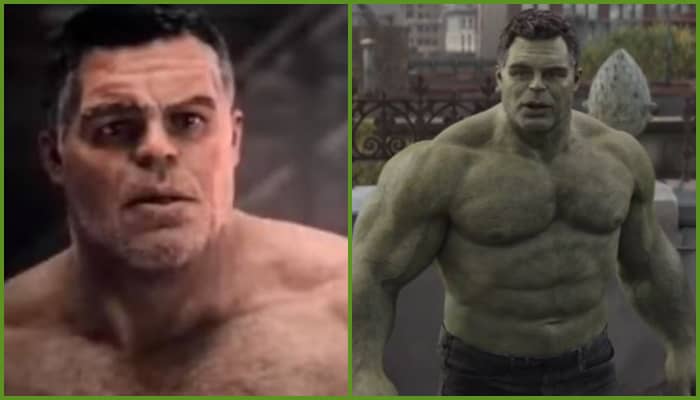 One of the bigger surprises from Avengers: Endgame was Smart Hulk. While people were truly clueless about Thor's transformation 5 years after the snap, they still had an intuition that Professor Hulk was coming. That's because the marketing of Endgame gave that away. But, every one of us thought that we'd get to see how Hulk & Banner would work it out and agree to coexist as one. But that didn't happen. Instead, "Big Green" just dropped on screen, leaving us with big jaw drops which were followed by millions of smiles. But it's crazy that there was almost a chance where Banner didn't turn into the big green Smart Hulk. Instead, he would've turned into a "big white" Smart Hulk.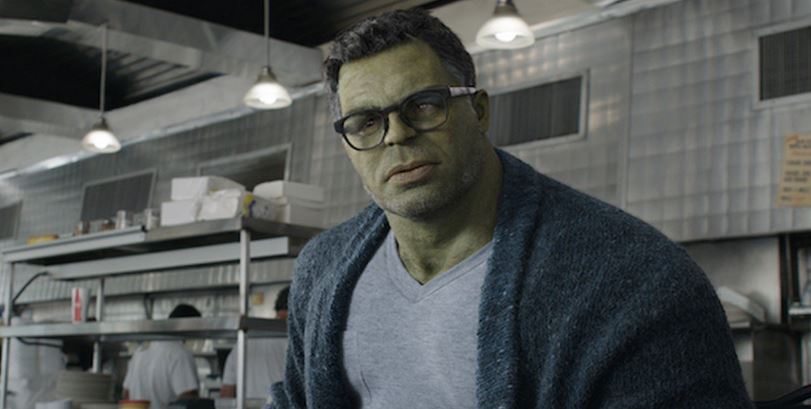 As a part of the co-existing agreement between Banner & Hulk, we saw that Banner got to keep the brain and his consciousness, while Hulk got the physicality of the character. He was co-existing as the big green vehicle which Banner drove. But apparently, Kevin Feige and co had an idea that would've resulted in a different exchange between Hulk and Banner. In this exchange, Bruce would've also retained his skin color.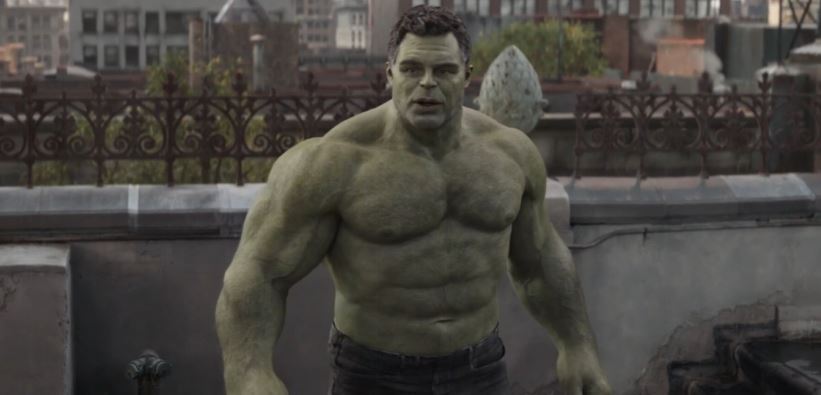 This information comes from scooper Taylor Murphy, who recently appeared on the Lightcast Podcast YouTube channel and revealed a couple of major scoops. First he told us that Ben Affleck has signed a new Batman contract for HBO Max. The second revelation was of a VFX design of a Non-Green Hulk which artists had come up with. Here's an image of White Smart Hulk that Murphy revealed on the Podcast: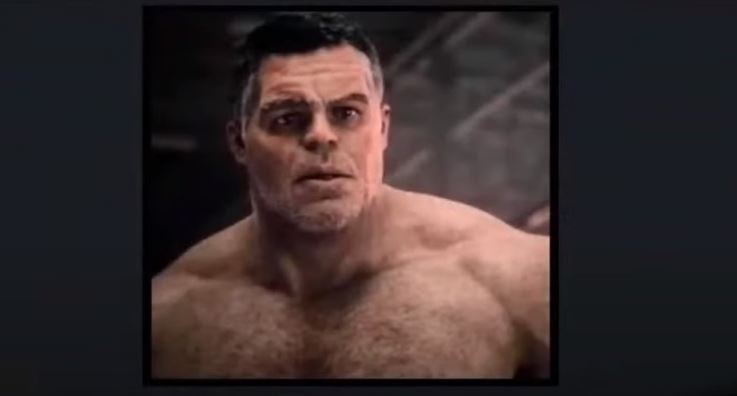 Here's what Murphy said while revealing the images:
"And here is another photo. They sent me this and called it a 'cursed' photo. You're going to get a crack out of it… This is something they almost did with The Avengers: Endgame. And I'm really glad they didn't. That was something that they toyed with that they showed people and they said, 'Nope, we don't like it. Make him green.' I got that sent to me like a month before the movie came out. They actually toyed with the idea of making the big Hulk, the Smart Hulk, be just Hulk-size but human skin color, and it was f'n terrifying [laughs]."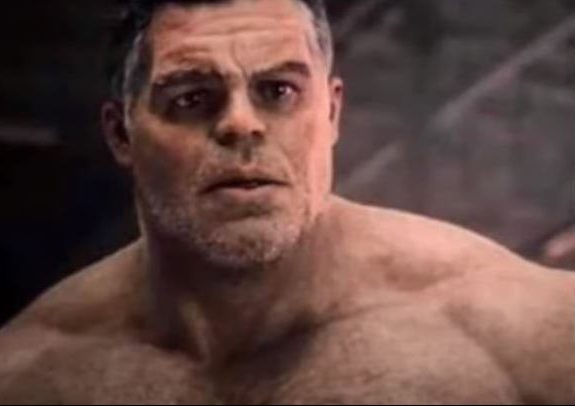 I'd say that there's no official reports for both the scoops that Murphy had revealed, so they could end up being untrue. Hence, we should take them as a grain of salt. But the idea of a white Hulk being considered seems quite fascinating. There are several artworks and concept art designs that Marvel artists come up with. So, a white Hulk wouldn't be the craziest of them. But the fact that we really haven't heard this idea or even seen concept art for White Smart Hulk could be a valid argument. Then again, the results we see in the above images could be attained with photoshop. So, it is upon you guys to believe if this news update is legit or not.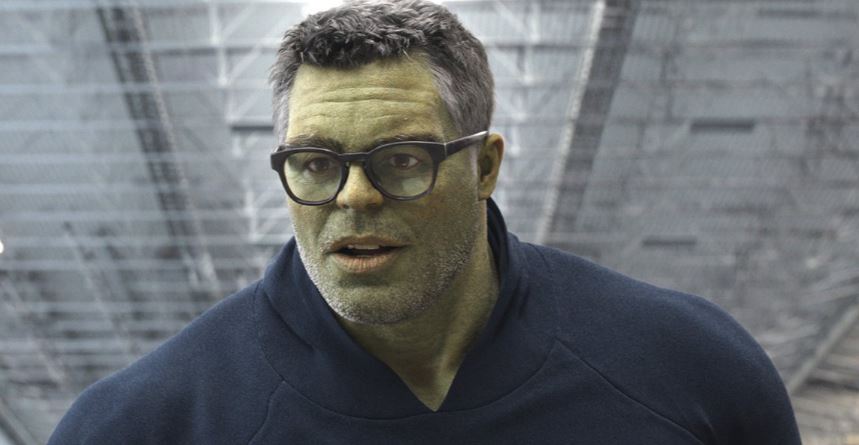 Well, legit or not, fans all across the world would've lost their freakin' minds if Smart Hulk was white instead of Green. That would've felt like a betrayal. People were already a bit angry about the fact that Hulk didn't get his rematch with Thanos. On top of that, if Hulk's main essence would've been taken away from him, things wouldn't have ended well. And thank God that Hulk wasn't white, because he wouldn't have looked as natural even with great CGI. So, if Feige & co did have plans for white Hulk, they've certainly dodged a bullet.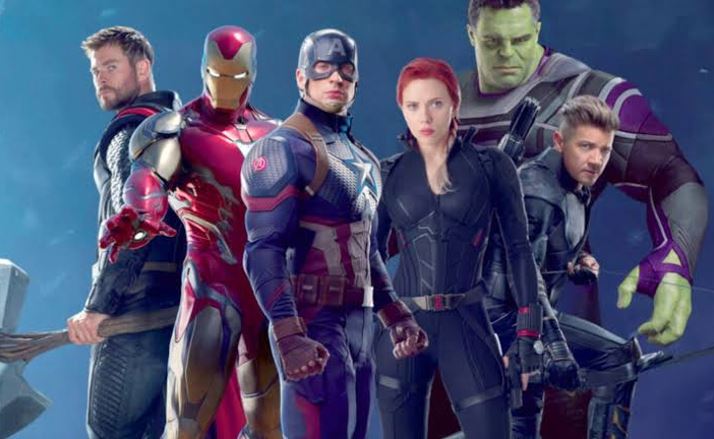 Directed by Joe & Anthony Russo, Avengers: Endgame stars Robert Downey Jr. as Iron Man, Chris Evans as Captain America, Mark Ruffalo as Bruce Banner, Chris Hemsworth as Thor, Scarlett Johansson as Black Widow, Jeremy Renner as Hawkeye, Brie Larson as Captain Marvel, Paul Rudd as Ant-Man, Don Cheadle as War Machine, Karen Gillan as Nebula, Danai Gurira as Okoye, Chris Pratt as Star-Lord, Zoe Saldana as Gamora, Vin Diesel as Groot, Dave Bautista as Drax, Bradley Cooper as Rocket, Gwyneth Paltrow Pepper Potts, Jon Favreau as Happy Hogan, Benedict Wong as Wong, Tessa Thompson as Valkyrie, Samuel L. Jackson as Nick Fury, Cobie Smulders as Maria Hill, William Hurt as General Ross, Tilda Swinton as Ancient One and Josh Brolin as Thanos.