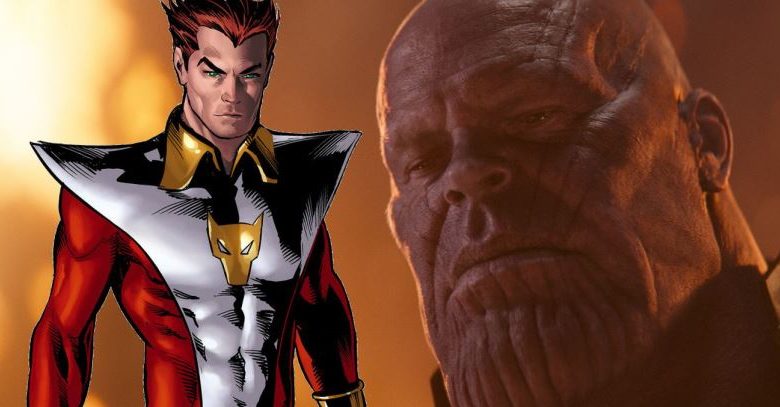 Thanos Brother Coming to the MCU:
Thanos proved to be one of the biggest characters in the MCU. He along with many others ensured that Infinity War & Endgame would go on to make over $4.8 Billion worldwide. So, even though Thanos has died (twice), we don't see him staying away from the MCU forever. Even after 2 films, we didn't get to see his backstory, as that was saved for later. We did get reports that either Infinity War, or Endgame were supposed to give us somewhere between 10-20 minutes from Thanos' past, which would've shown us his family members – Father A'lars, Mother – Sui-San, and Brother – Eros aka Starfox. But the creatives then decided to focus the story more on the Avengers since they were short of screen time.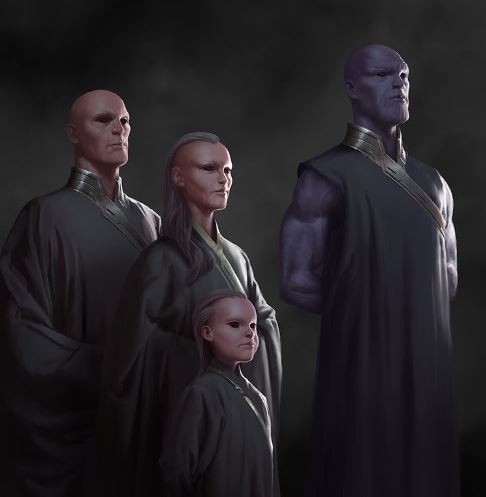 Anyway, we will get a bit of Thanos' backstory in The Eternals franchise. Thanos & his family were Eternals, so Marvel will definitely have plans for Thanos & his other family members. The Eternals is supposed to dive into the rich history of the MCU based on events that took place on Earth as well as in the cosmos. So, the characters of Thanos' family, who have all played an important role in the comics will soon be given some importance. We did a theory suggesting how A'lars could be coming to the MCU in The Eternals. Well, now we have a report that Marvel also has future plans for Thanos' brother Eros to arrive.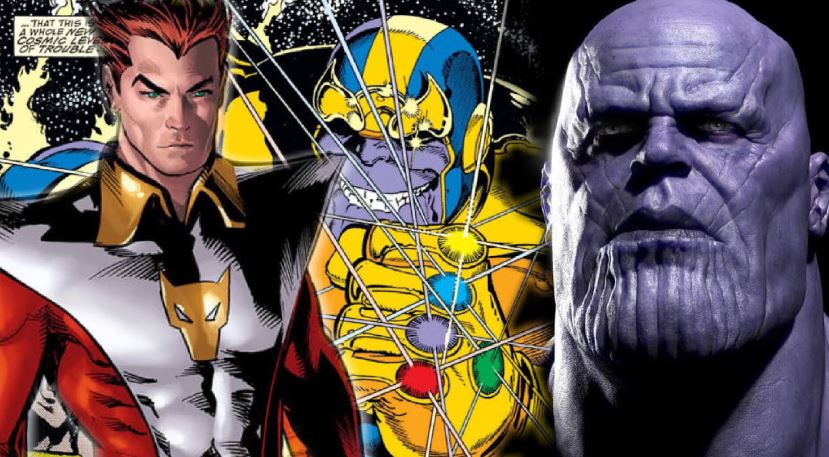 Since Eros is a bit unfamiliar for people who haven't read the comics, Marvel might want to show a bit of him along with Thanos in a story that talks about the past. Then, Eros could become a prominent supporting character (if not more) once people get to know what he is capable of. The reason we're saying that he could become a prominent character is because Jeremy Conrad from MCU Cosmic suggests so. His reports are mostly on point so we have to believe that it is indeed possible for Starfox to arrive. In the comics, he has even been an Avenger once. So, those who would like to see a bit more from Thanos' family could get that from Starfox.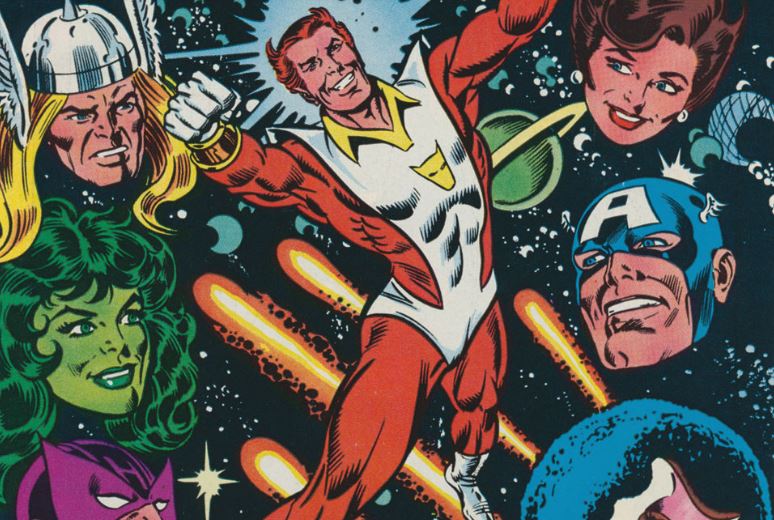 Conrad states that Starfox was initially going to be in The Eternals, but the plot of the film went through a lot of changes before and even during the production of the film. He used the example of Black Knight stating that before Kit Harrington was cast as the comic accurate Dane Whitman, the character was actually going to be a female archaeologist with the codename of "Karen." And, among the initial casting breakdowns, Starfox was there as well. But he isn't anymore. Despite all that, here's what Conrad further wrote:
"But Starfox is too big of a character to just leave discarded. Marvel Studios still has plans to use the character as some point in a future MCU project. There are a lot of cosmic options on the way where one-time Avenger could show up, such as the Secret Invasion series that's reportedly in the works or even something like Captain Marvel 2."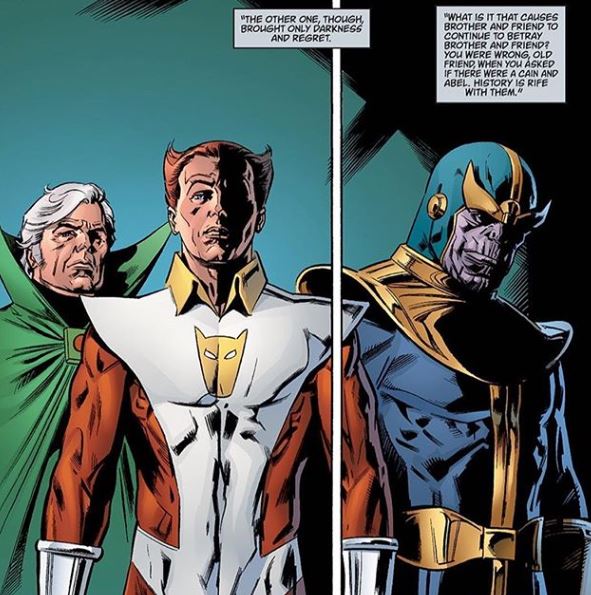 Well, let's see what Conrad sates turns out to be true. Even though Starfox might not be a part of The Eternals, and maybe even Thanos won't be. But their father A'lars could still make an appearance showing us how the two factions of the Eternals got separated under the leadership of A'lars and Zuras. Also, if Starfox is to appear in the present day projects like the SWORD series, Captain Marvel 2, or perhaps The Eternals 2, then it'd be interesting to see how he survived the end of his home planet Titan when the rest of the population couldn't.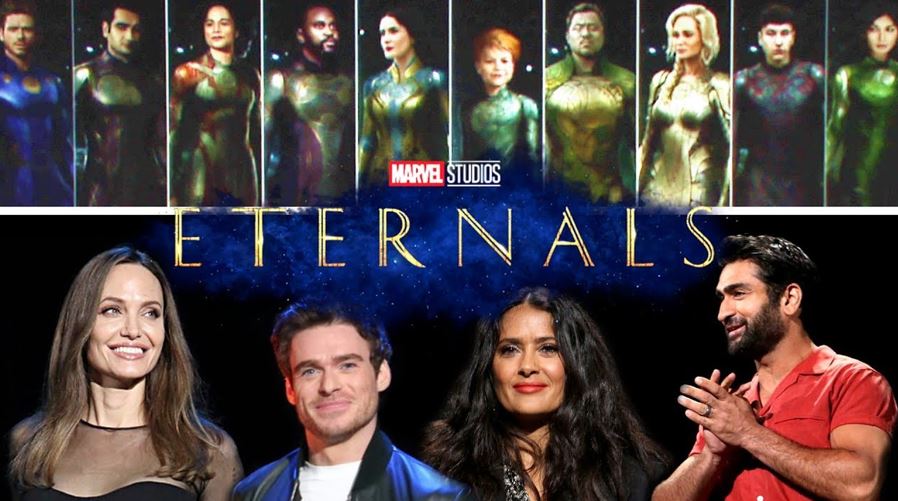 Directed by Chloe Zhao, and from a script written by brothers Matthew and Ryan Firpo, The Eternals will arrive on February 12, 2021. The film stars Richard Madden as Ikaris, Gemma Chan as Sersi, Kumail Nanjiani as Kingo, Lia McHugh as Sprite, Lauren Ridloff as Makkari, Salma Hayak as Ajak, Barry Keoghan as Druig, Brian Tyree Henry as Phastos, Don Lee as Gilgamesh, Angelina Jolie as Thena and Kit Harrington as Dane Whitman aka Black Knight.
Read More: 
Robert Downey Jr. Almost Quit MCU in 2013 and Marvel Even Teased a Replacement