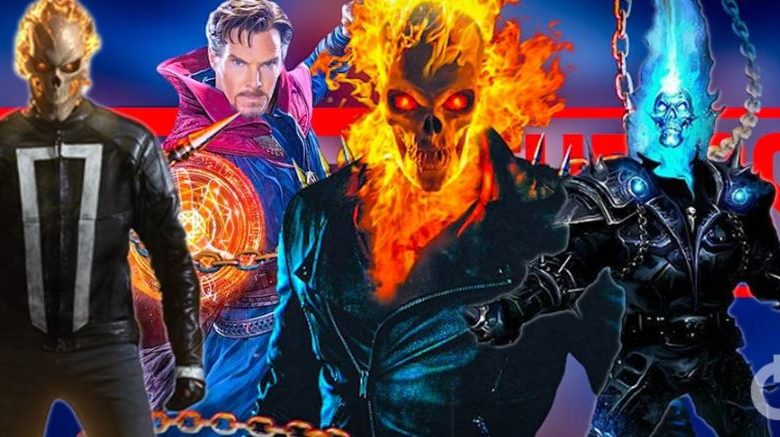 Ghost Riders Coming to the MCU: 
The MCU is getting bigger and better. Many new characters are coming in and some of those names could open up various other factions of the MCU. Doctor Strange in the Multiverse of Madness will open up various other dimensions. We've already seen the dark dimension in Doctor Strange 1, and the Quantum Realm has showed up 4 times in the MCU. Along with the various dimensions in the multiverse, Doctor Strange is also supposed to introduce us to many different characters of the multiverse. One of those inter-dimensional characters that is more or less confirmed is none other than Ghost Rider.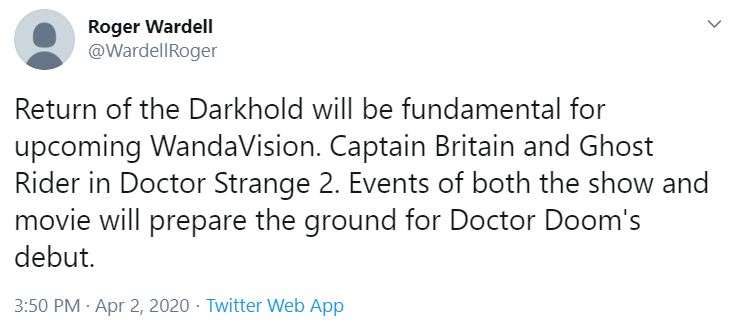 Marvel scooper Roger Wardell has iterated in the past that Doctor Strange 2 will introduce us to Captain Britain & Ghost Rider. Both these heroes are no strangers to the multiple dimensions of Multiverse. Just like there is a Green Lantern Corps. in DC, there is a Captain Britain Corps. in Marvel. And so, there's a chance that we might see a few members of the Captain Britain Crops that will set up the arrival of the main Captain Britain that we will be following in the future. This theory is based on the fact that Roger Wardell has also stated that we will be getting not one or two, but 3 Ghost Riders in the MCU. In his latest scoop, he wrote:

We've already seen Johnny Blaze & Robbie Reyes on screen. Blaze showed up in the previous two Ghost Rider movies when Nicolas Cage played the character. Then we also saw Johnny Blaze in Agents of S.H.I.E.L.D. along with Robbie Reyes. We were supposed to get a Robbie Reyes Ghost Rider series on Hulu, but that got canceled. And this cancellation has to be because of the fact that Ghost Rider is coming to the MCU. But will Gabriel Luna be the one playing Robbie Reyes in the films? Or will the character be recast? We'll have to wait and find out.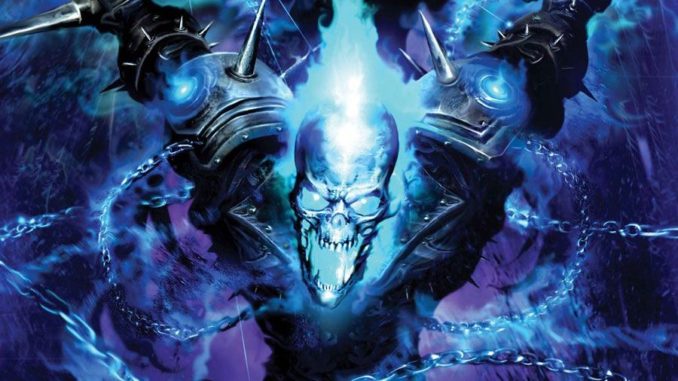 Another fact that need to know about is the third Ghost Rider coming into play. Who is it going to be? There are two versions apart from Robbie Reyes and Johnny Blaze who could fit the bill. One of those is the Cosmic Ghost Rider. In the comics, Frank Castle aka the Punisher is the one who turns into the Cosmic Ghost Rider. Since Marvel might want to use the Punisher in his raw form just like Netflix, we assume that it won't be the Cosmic Ghost Rider. According to us, the third Ghost Rider will most probably be Danny Ketch. Seeing his blue flame is going to be visually stunning. Another exciting rumor about Ghost Rider is that Keanu Reeves is going to play one of them. Let's wait and see whether this rumor is true.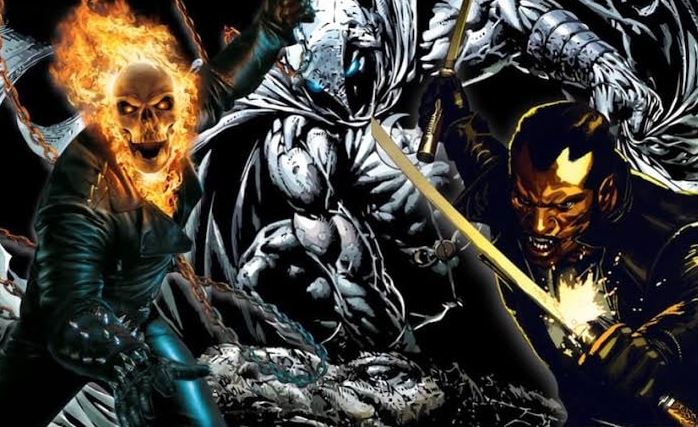 Now let's get to the other parts of the scoop Wardell has brought for us. It states that Doctor Strange 2 will lead to Midnight Sons. This is what happened in the comics, as Doctor Strange was the one to form this team. So, it'd be fitting if it did happen in the MCU as well. This could be a hint for Blade's appearance in Doctor Strange 2 along with Ghost Rider. Blade is also rumored to crossover in the Moon Knight series. So, now we probably know that he will appear in Moon Knight to further add him in as a member of the Midnight Sons.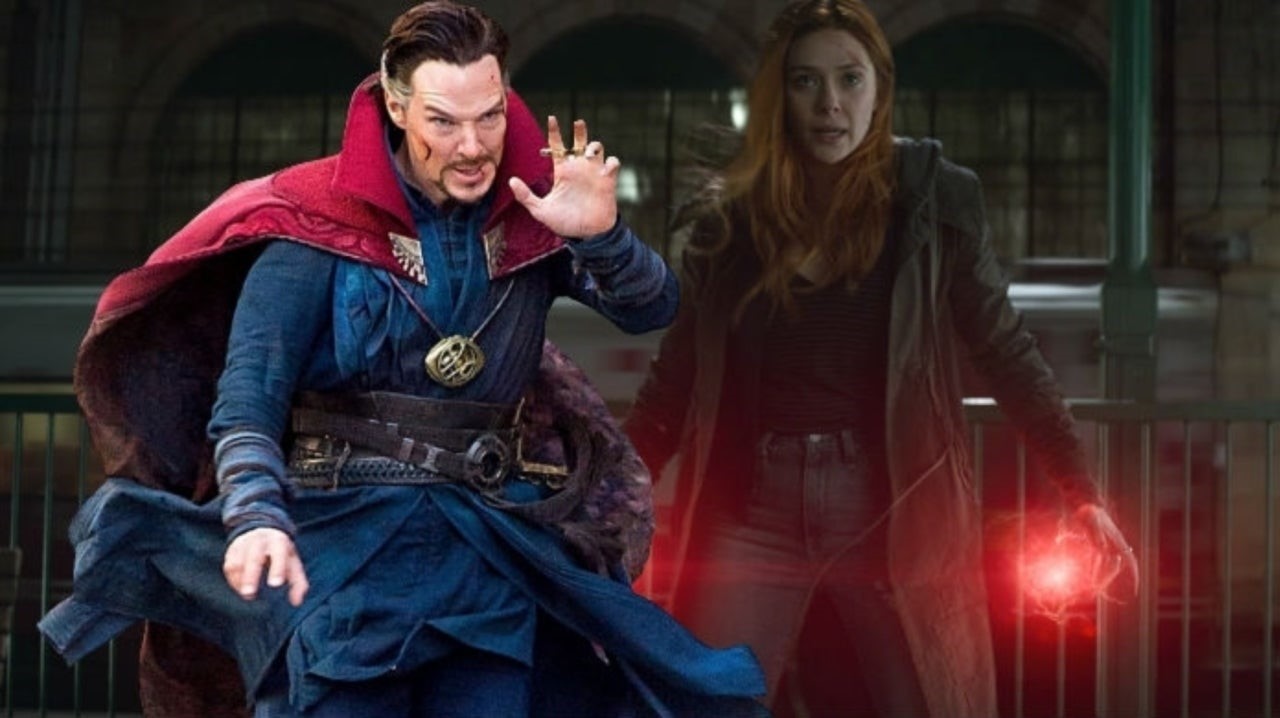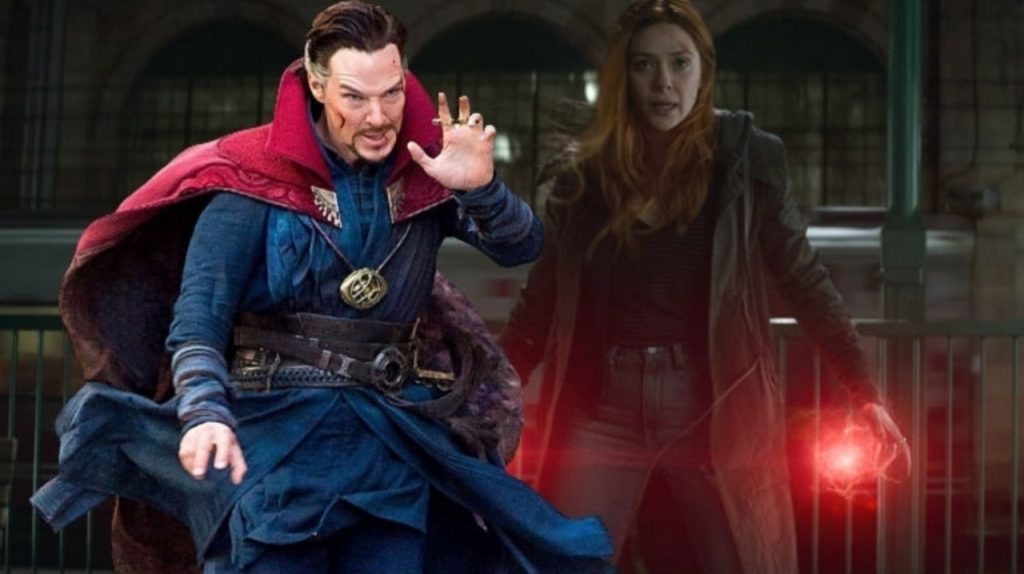 The last part of the scoop – "Nightmare IS NOT a villain of the movie." This statement could be taken in multiple ways. One is that Nightmare will not be appearing at all, so someone else could be the villain. Perhaps it could be Mephisto. But since Agatha Harkness is coming in WandaVision and she is closely related to Nightmare, we do figure that the Lord of the dream dimension should appear in Doctor Strange 2. This brings us to our second assumption, i.e. Nightmare is a secondary villain, and it is the Scarlet Witch who is going to become the main villain of the film. All of the above is to be taken as a grain of salt, but there is a possibility for it all to come true.
Doctor Strange in the Multiverse of Madness arrives on March 25, 2022.
Read More: