Movies
MCU Fan Spots Morbius in Spider-Man: Homecoming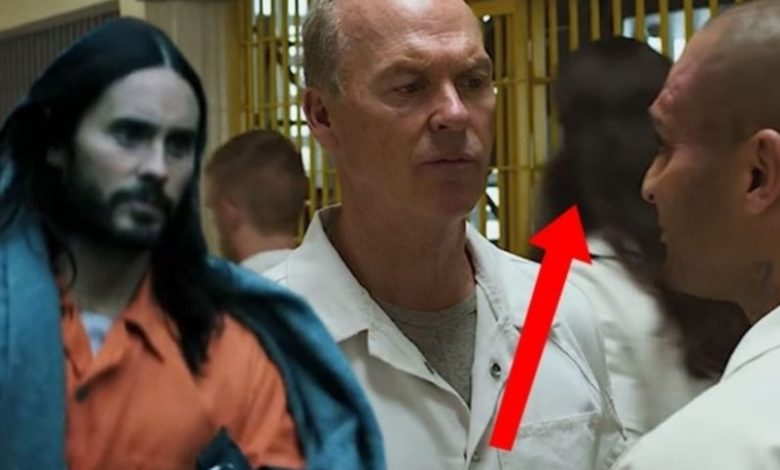 Morbius spotted in Spider-Man: Homecoming
The Morbius trailer has made it pretty clear that it is set in the same world as Spider-Man, i.e. the MCU. There were 2 major references to the MCU in the trailer, as the timeline of Morbius was possibly revealed. The film takes place in the year 2024 after Spider-Man: Far From Home. People think of Spider-Man as a murderer ever since Mysterio framed him. This could've been a mere Easter Egg, but the presence of Michael Keaton as Adrian Toomes said so much more than we expected.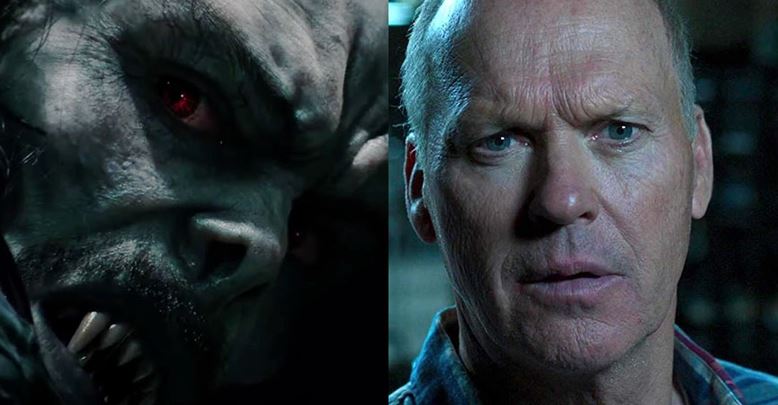 The last time we saw Toomes, he was seemingly getting recruited by someone in Prison. Of course it was Mac Gargan aka Scorpion who came to recruit him. But there seemed to be a Benefactor behind him who was interesting in Toomes. That Benefactor could be Quentin Beck/Mysterio himself, or it could be someone new like Norman Osborn. Now, Adrian Toomes seems to be showing up to in Morbius in order to recruit Michael Morbius for the Sinister Six on behalf of his Benefactor.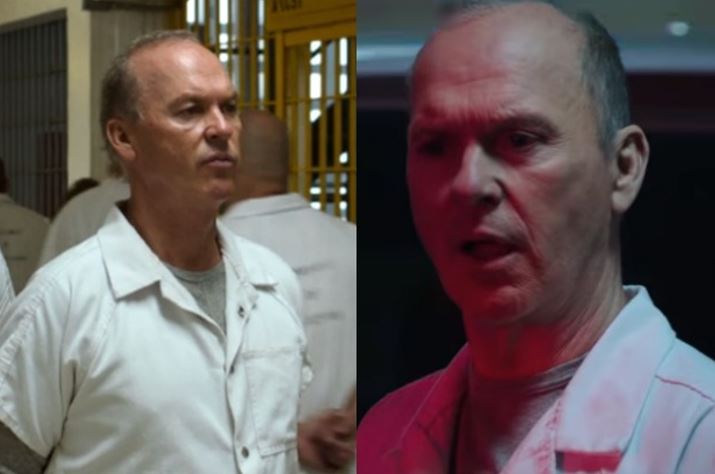 Toomes' story is clearly continuing after Homecoming. It also seemed that he was wearing prison clothes in the Morbius trailer, and he could've just escaped prison. But one possibly interesting thing has happened. What if we tell you that Morbius was a part of Spider-Man: Homecoming? You'd probably not believe that because we don't either. Apparently, a Marvel fan seems to have spotted Leto's Morbius in the post credits scene of Homecoming. He comes and goes right when Mac Gargan is talking to Adrian Toomes. Here's the best look at the "supposed" Morbius cameo from Homecoming.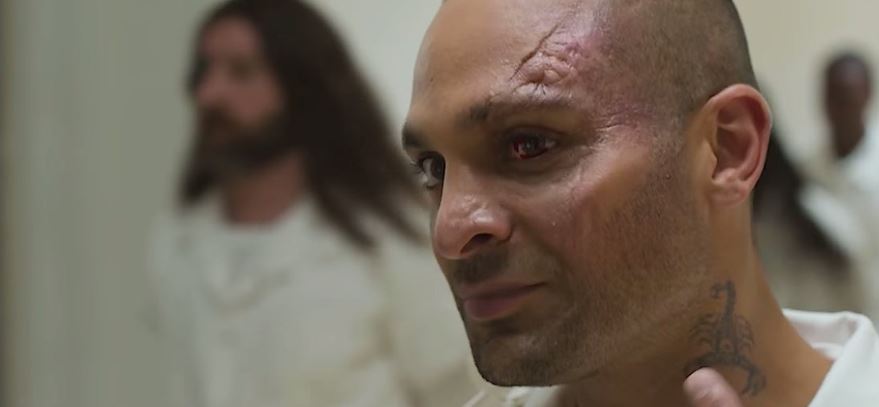 Now that you've seen this image, you have my permission to laugh as hard as you can! Obviously this is just some random prisoner who coincidentally has the same look as Leto's Morbius. But this totally isn't Leto. Moreover, from what we picked from the trailer, Morbius had a rare blood disease right from his childhood. He uses two walking sticks to move around. He cannot be a prison inmate. He's a Nobel Prize winning Doctor.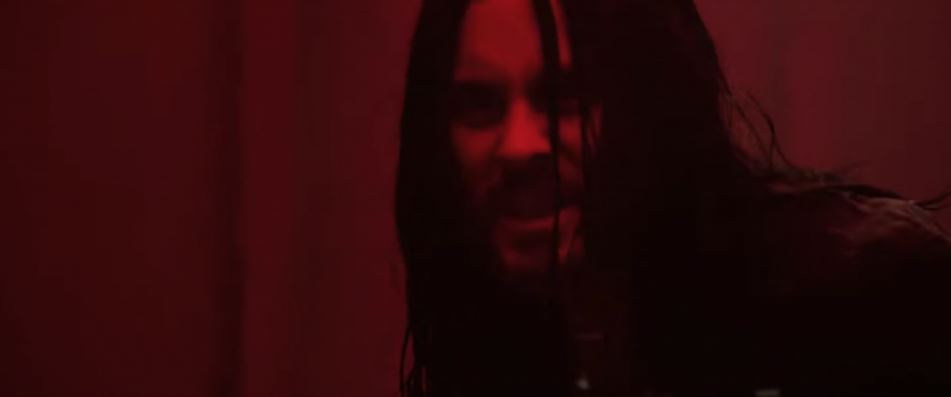 Spider-Man: Homecoming takes place in 2016-17 and if the Morbius movie takes place after Spider-Man: Far From Home, then it takes place in the year 2024. Clearly, Michael Morbius was a cripple till then. It is only in 2024 that he'd turn into the Living Vampire and catch everyone's attention. The MCU fan seems to have confused this Homecoming guy with Morbius because Michael Morbius was also seen in prison clothes in the first trailer. But, the two characters surely aren't the same. One is an extra and one is Jared Leto.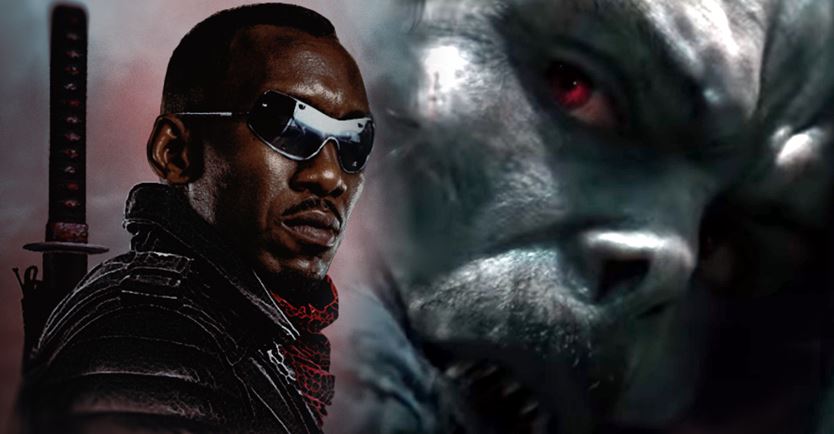 Now, if Morbius is indeed in the MCU, then things could become very interesting. Suddenly, the MCU will have a new character which no one thought of. Marvel is already trying to introduce Vampires in the MCU as Mahershala Ali is coming in as Blade. So, Morbius & Blade might hit it off real nice in a future film. Marvel could really surprise us by allowing Blade to appear at the end of Morbius. Let's see what happens.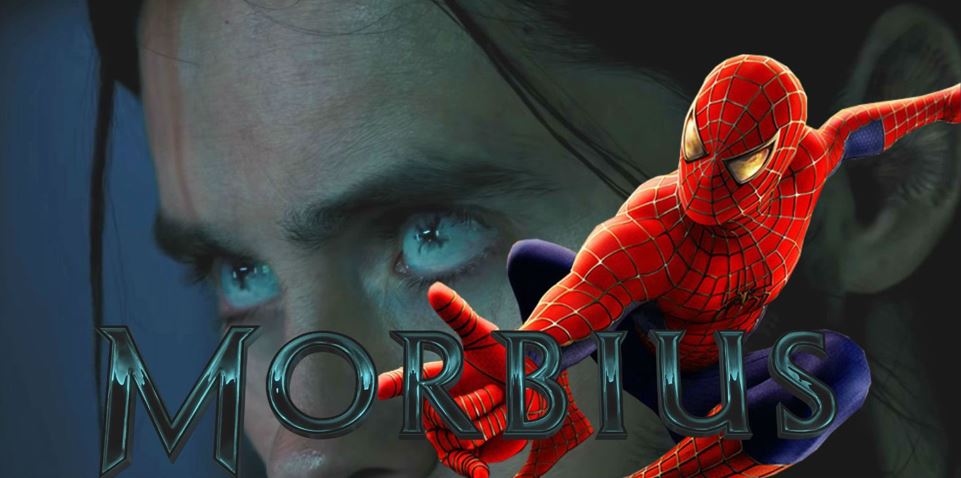 Morbius will star Jared Leto, Tyrese Gibson, Adria Arjona, Jared Harris and Matt Smith. It comes out on July 31, 2020. Here's how the rest of the MCU phase 4 looks like – Black Widow is going to kick off the future slate on May 1. The Falcon and The Winter Soldier in Fall 2020, The Eternals on November 6, 2020, WandaVision in 2020, Shang-Chi and the Legend of the Ten Rings on February 12, 2021, Doctor Strange in the Multiverse of Madness on May 7, 2021, Loki in Spring 2021, Spider-Man 3 on July 16, 2021, What If? In Summer 2021, and Thor: Love and Thunder on November 5, 2021. Following these are Ms. Marvel, Moon Knight and She-Hulk. The Hawkeye series may or may not be delayed indefinitely. Black Panther 2 has been scheduled for May 6, 2022.