Movies
Tom Hardy Gives Us Proof That Venom 2 Will Heavily Involve Spider-Man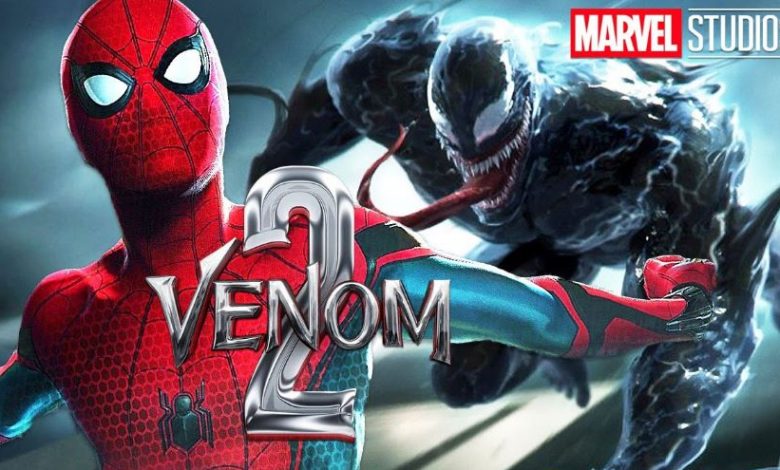 Venom 2 Will Involve Spider-Man:
Sony just delayed Venom: Let There Be Carnage by 8 months. This delay had to happen for 2 reasons. And you'd be surprised to know that none of those reasons are Coronavirus. Obviously, Sony would use COVID-19 as a reason to push their biggest film of the year, but the delay has actually been made because of Venom's major connection with Morbius, and because Sony wanted to make Venom 2 more awesome by involving Spider-Man in a bigger way. How do we know this? Obviously there is no official confirmation, but there is a hint that Tom Hardy has given us.
Venom: Let There Be Carnage obviously had to rush through its production and post-production if it were to meet its original October 2, 2020 release date. That's because it began shooting in November, and so the film had less than a year to be fully finished. Last we heard, it was still being remotely shot till earlier this month, or maybe in the previous month. The visual effects team appointed for Venom 2 would have had very less time to complete the film till October. But anyway, as soon as Morbius got pushed, we knew that Venom: Let There Be Carnage will be pushed as well. That's partly because of Spider-Man.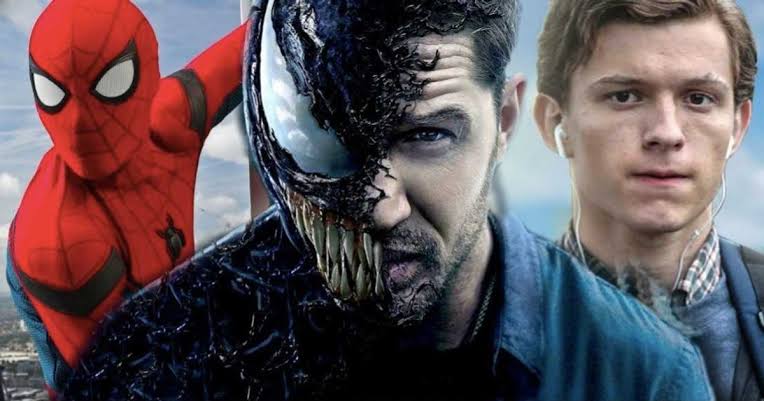 Sony got the license to use Spider-Man in their films when they signed a new deal with Marvel last year. So, they had to apply that to Venom 2 in order to set up Spider-Man V Venom in Venom 3. Initially, we thought that it was just going to be a Peter Parker cameo-like Sony planned one for the original Venom movie. But now we have reason to believe that it will be much more than just Tom Holland showing up for a few seconds. Look at what Tom Hardy has just teased.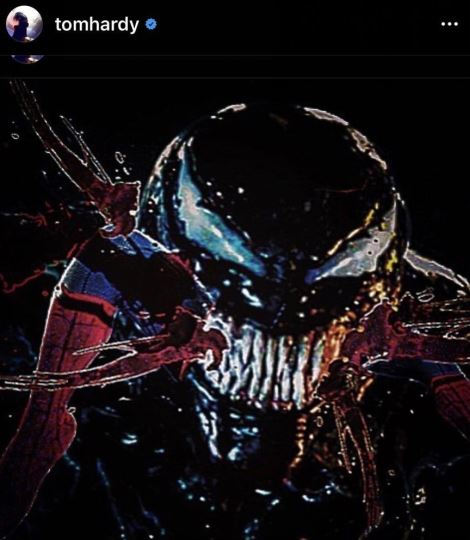 With this tease, it is now obvious that Spidey would play a sizable role in Venom 2. After all, we've been saying forever that Carnage is much stronger than Venom, and on top of that, he will partner up with Shriek. Venom will be shorthanded against these two people. And that's where Spidey has to come into play. He has to team up with Venom in order to take down Carnage. That's what this delay has set the stage for.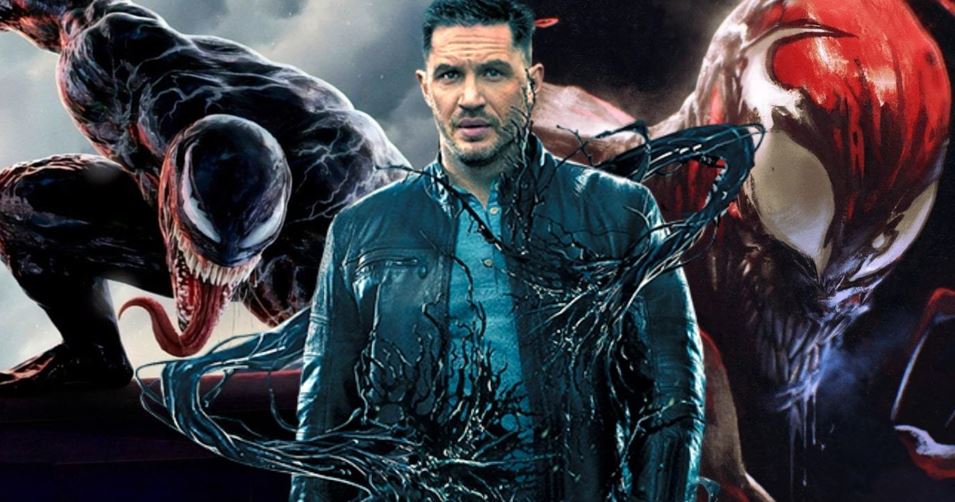 When Sony got the license to use Spider-Man in Sony's Universe of Marvel Characters, Venom 2 was already in pre-production and the script was probably ready. So, it was too late to add a chunky role for Spider-Man. But now, Venom: Let There Be Carnage has been pushed for 8 months. There's more than enough time to actually do a bunch of reshoots and finish the CGI upon those as well. We're assuming that a Spider-Man will be inserted in the script in a bigger way, and in the coming months, a few reshoots will take place to add him most probably in the third act of the movie.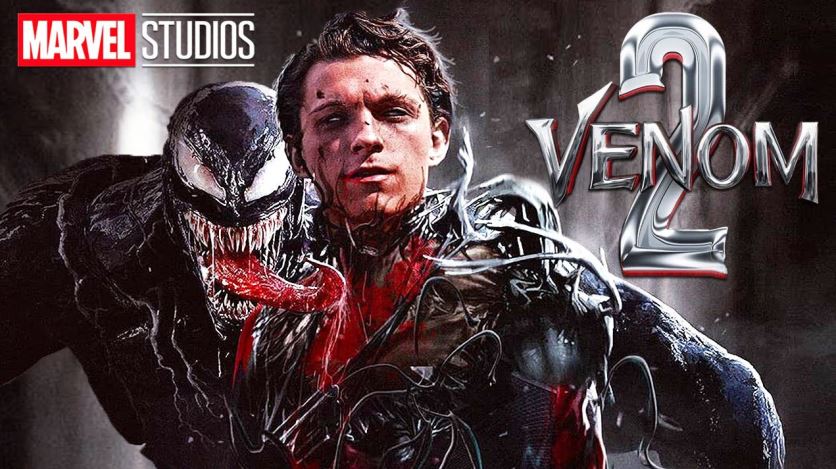 Our theory is that once Peter Parker shows up, the Venom symbiote will attach itself upon him somehow. It'll obviously be temporary. Perhaps Eddie Brock will get separated from Venom & injured in his fight against Carnage. That's where Spider-Man shows up, and to get an extra boost of power, Spidey will attach himself to the Venom symbiote & become Black Spider-Man. That's how Venom will get the Spider Symbol on his chest when he goes back to bond with Eddie Brock. In fact more than the Symbol, Venom will also absorb Peter's Powers since that is one of his traits. That will mark a power-up for Venom as well.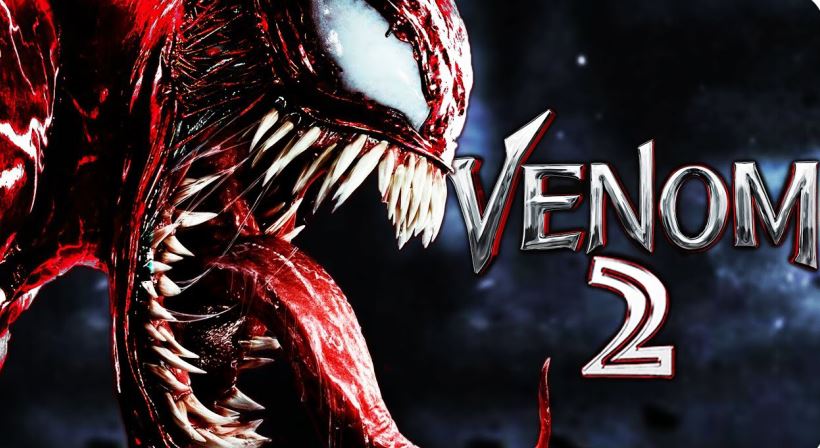 Anyway, all this is just a theory for now. But with the massive delay, we have reason to believe that Venom 2 will now involve Spider-Man in a better way, further setting up Spider-Man 3. Venom 2 arrives on June 25, 2021.