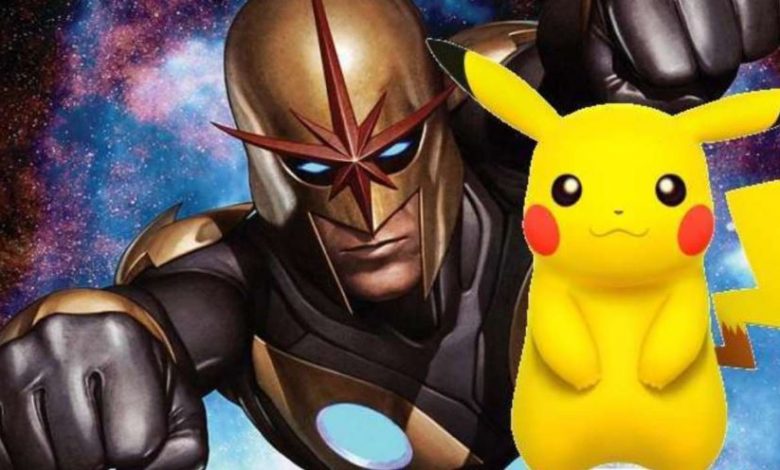 Pikachu Joined Marvel's Nova Corps:
Sometimes comics get weird with their relationships, crossovers & other controversial events. But there are certain times where comics make our wildest dreams come true. Nobody suspected of this when it happened. Back in 2008, our favorite Pokemon made a cameo in the Nova comics' storyline. It wasn't a Marvel Pokemon crossover event, but rather a shout out to Pikachu. Let's get into the history of Nova Corps before discussing how Pikachu Joined Marvel's Nova Corps.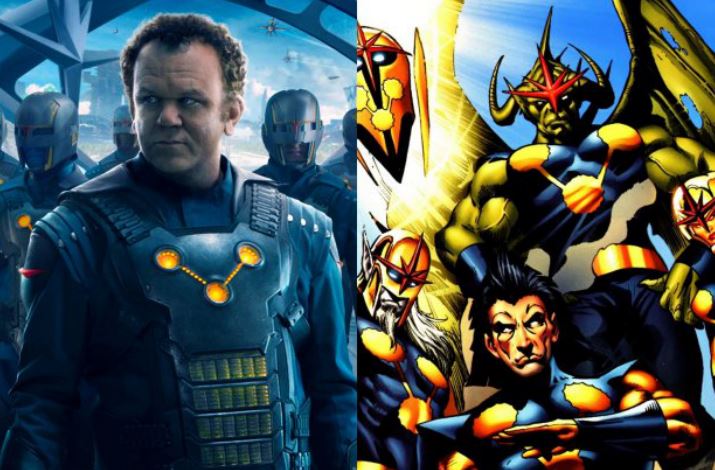 Created by writer Marv Wolfman, the Nova Corps made their debut in Fantastic Four #205. This group started off as a space military for the planet Xandar, but they evolved into peacekeepers of the galaxy similar to the Green Lantern Corps in DC. Anyway, one of the key traits of the Nova Corps is that just like Asgard gets blown every now and then, the Nova Corps gets beaten up worse than what you saw in Guardians of the Galaxy. Things became fine when Nova (Richard Rider) took charge after the Annihilation War.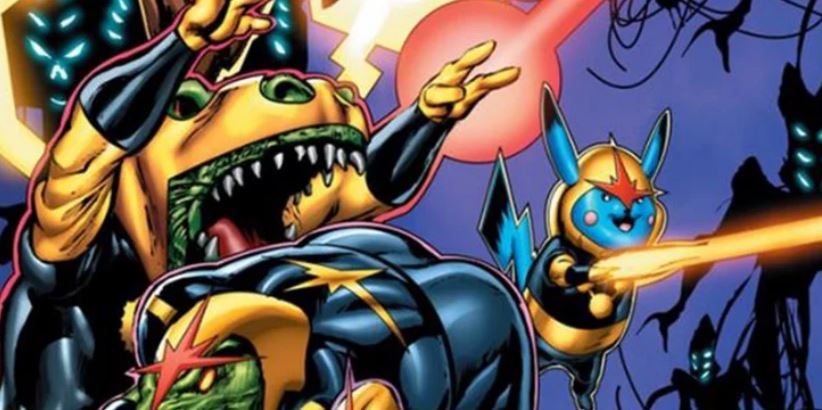 Now let's get to the fun part of Nova's story. In the Nova #7, Richard Rider gets controlled by Phalanx via the transmode virus that bends people to their will. Even though Rider is at the will of the cybernetic species (Phalanx), he continuously hears screaming inside his head. He confronts his sub-conscience and guess what, in his mind he sees that he & the other Nova Corps members are fighting the transmode virus. This is where a blue Pikachu shows up among the other Nova Corps fighters.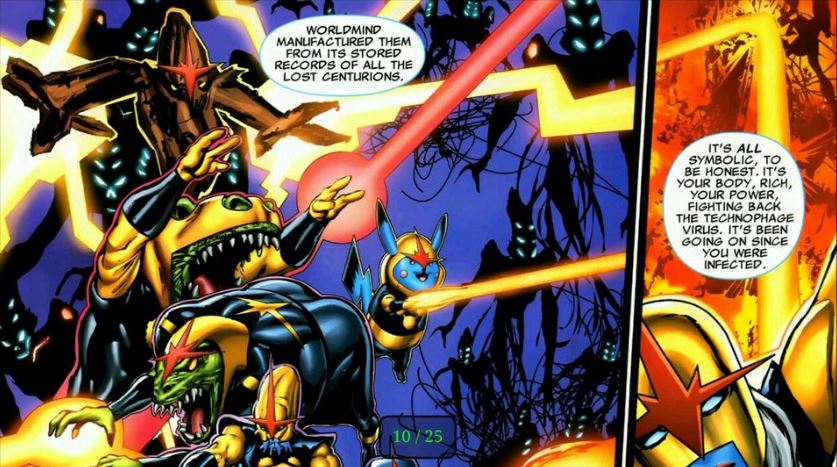 Is that a Nova Groot?
Even though this alien isn't called Pikachu or has any Pika Pika dialogues, he's clearly a nod to the Pokemon that Ryan Reynolds voiced at the big screen last year. The only difference between Pikachu and the Nova Pikachu here is that the original is yellow and this one's as blue as the sky during the day. He's got the same cheeks, the same tail and the same ears. Getting back to the story, the Nova Corps fighters of Richard Rider's sub-conscience help him regain control over his body. Let's put it this way, in Richard Rider's wild imagination, a Blue Pikachu showed up as a Nova Crops member and helped him beat the Phalanx. Noice!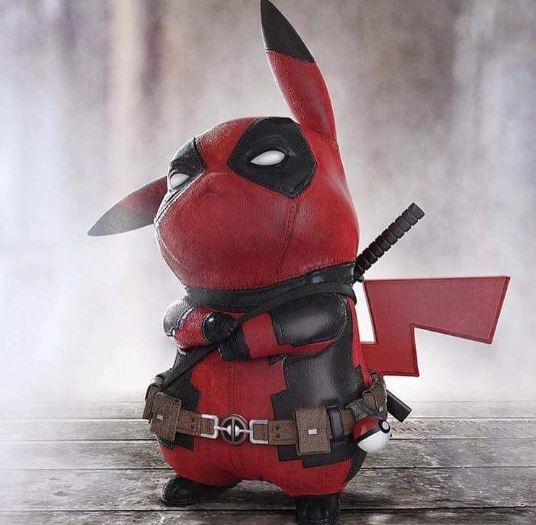 While this was a fun reference to Pikachu, we want something similar to happen in the upcoming Deadpool movie. Ryan Reynolds played Pikachu last year, and if a future Deadpool sequel ever features a Deadpool corps, then instead of Dogpool, we could actually have a Pikapool in the Deadpool suit. That way Marvel could reference the best Pokemon ever without even showing its face.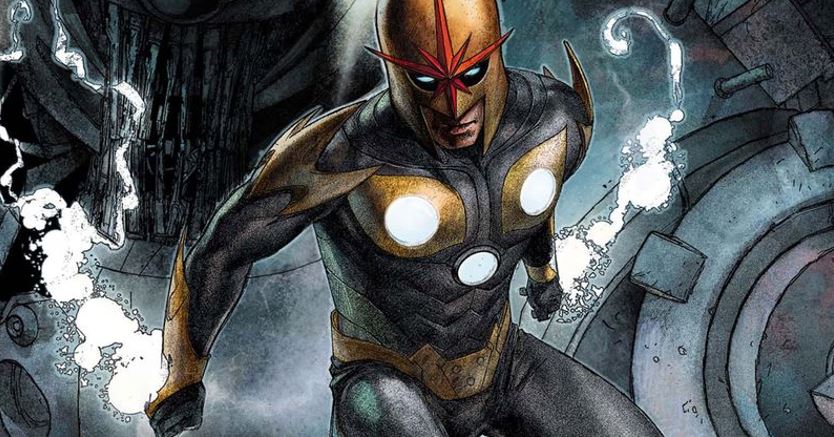 Talking about Nova, we could actually end up seeing him in Guardians of the Galaxy Vol. 3. The film will probably hit theatres on May 5, 2023. That's where Nova would get his start and then probably a solo movie after that. We got a Nova Easter Egg in Spider-Man: Far From Home, so we're sure that Kevin Feige & co are setting him up for a future entry. As for our wishes for Guardians of the Galaxy Vol. 3, we want Thor to have some sort of role along with the likes of Adam Warlock and Howard the Duck.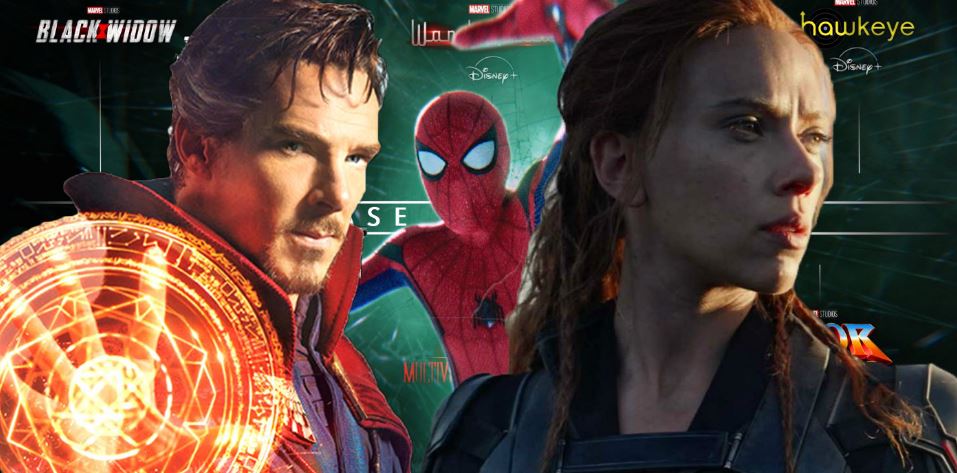 Marvel just reshuffled their release schedule and announced the new release date for Captain Marvel 2 as well. Every movie has been pushed to the next MCU release date. Here's the new release schedule of the MCU till July 8, 2022:
Black Widow – November 6, 2020
Eternals – February 12, 2021
Shang-Chi and the Legends of the Ten Rings – May 7, 2021
Spider-Man 3 – July 16, 2021
Doctor Strange in the Multiverse of Madness – November 5, 2021
Thor: Love And Thunder – February 18, 2022
Black Panther 2 – May 6, 2022
Captain Marvel 2 – July 8, 2022
7 Disney+ series will also be placed between these films.