Movies
John Cena Teases a New Movie Role as Valiant Comics' X-0 Manowar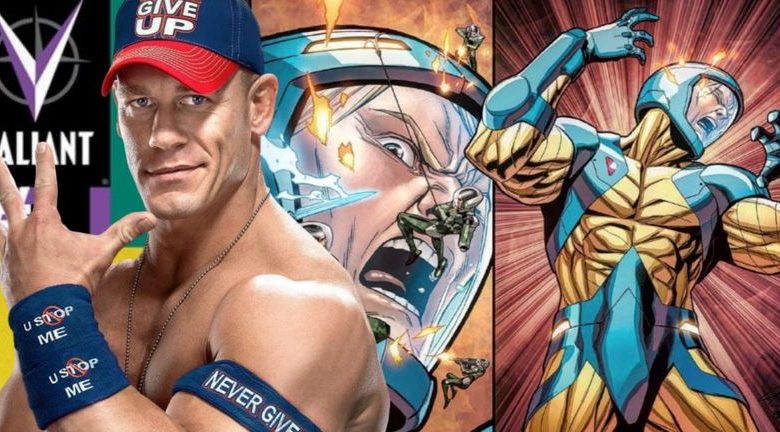 John Cena as Valiant Comics' X-0 Manowar:
John Cena is steadily rising to the level of a regular Hollywood action movie star. It will certainly take him a while to reach even halfway close to the kind of Stardom that Dwayne Johnson has, but he is bagging great roles. Cena starred in Bumblebee back in 2018. 2019 & 2020 may have been mediocre for him, but we're happy that he is already a part of James Gunn's The Suicide Squad as a character called Peacemaker. This character might certainly deliver some funny yet lethal sequences in the film. He was supposed to appear in Fast 9 this year, but that film has been pushed to 2021. So, 2021 will be a big year for Cena, and it seems that he will be part of a Superhero movie based on Valiant Comics as well.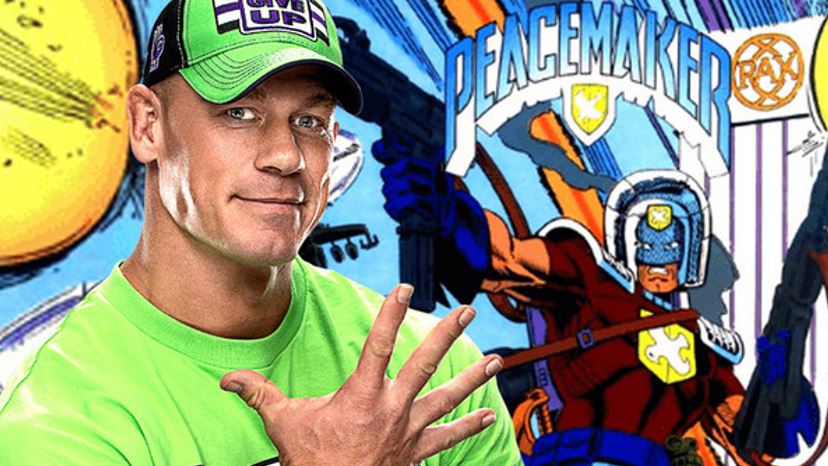 John Cena's Instagram handle is one of the biggest mysteries of this world. He keeps posting things that he loves, respects, finds funny, or certain pop culture references of what's happening with him, his career and other people. But the catch with all his posts is that they come out of the blue without a caption. He wants us to take our own meaning out of his posts and that's the most fun part about it. In the last few days, a bunch of his posts have been about his weird & funny encounter with Bray Wyatt at Wrestlemania 36. Now he has posted an image of the Valiant Comics Superhero, X-0 Manowar.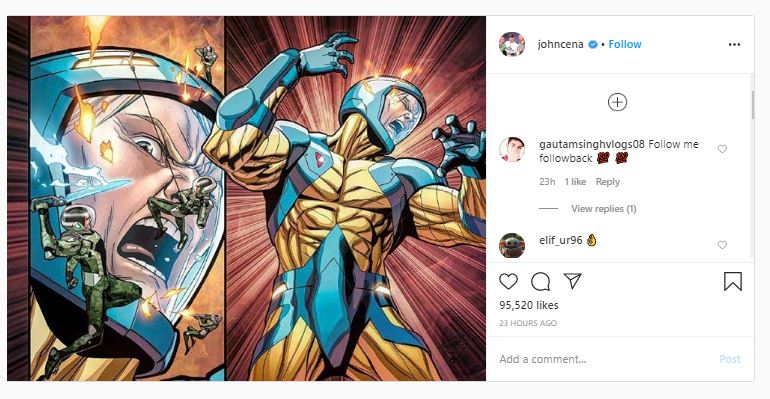 This has taken fans by a surprise as it is being believed that John Cena is in contention to play X-0 Manowar. Cena certainly is a solid pick to play most Superheroes, and X-0 Manowar could be one of them. The reason we could be excited is because this character could be the next step in building the Valiant Cinematic Universe that began with Vin Diesel's Bloodshot.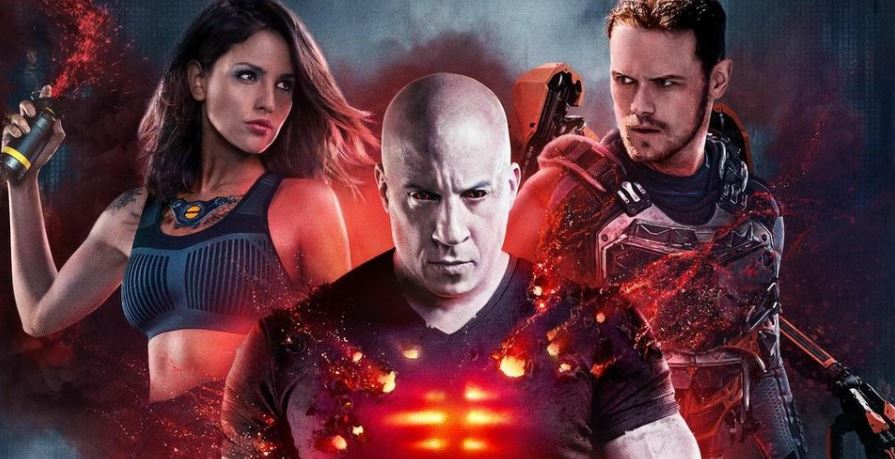 It is doubtful whether we will actually see a sequel or a cinematic Universe created around Vin Diesel's Bloodshot since the movie turned in a major loss. But the fact that the film was a failure majorly due to the Coronavirus Pandemic could help its case for a sequel. Moreover, Sony could learn from their mistakes & turn Bloodshot 2 into an R-Rated feature. Despite a failure, Vin Diesel is a big name and Sony should continue with him. After all, his films like Riddick & The Last Witch Hunter weren't big successes either. But they're getting sequels as well.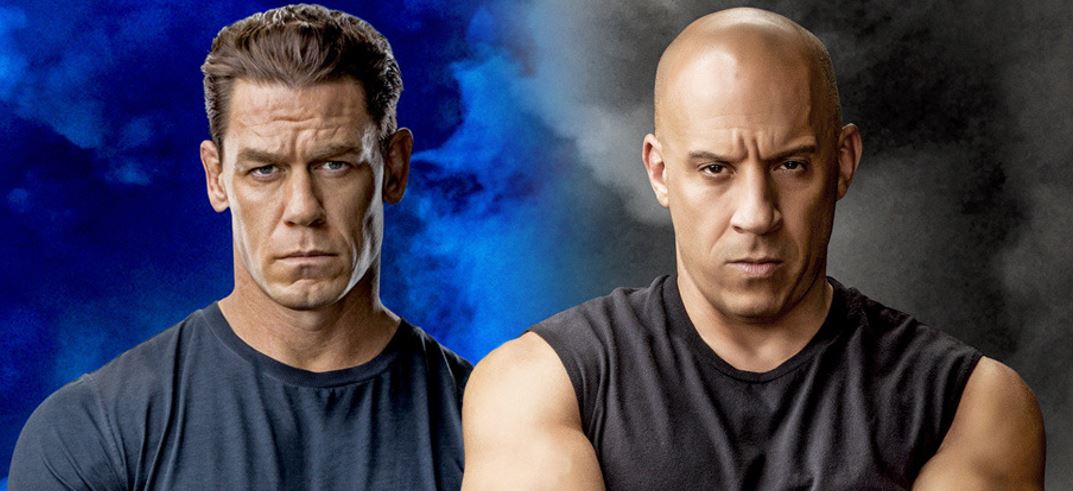 Considering the fact that John Cena has recently worked with Vin Diesel, playing the big villain in Fast & Furious 9, it is possible that Brother Vin may have suggested Cena's name for X-0 Manowar. After all, Manowar is another fellow Superhero who could be a part of the Valiant Cinematic Universe that Vin Diesel believes could still happen. But we cannot be sure yet.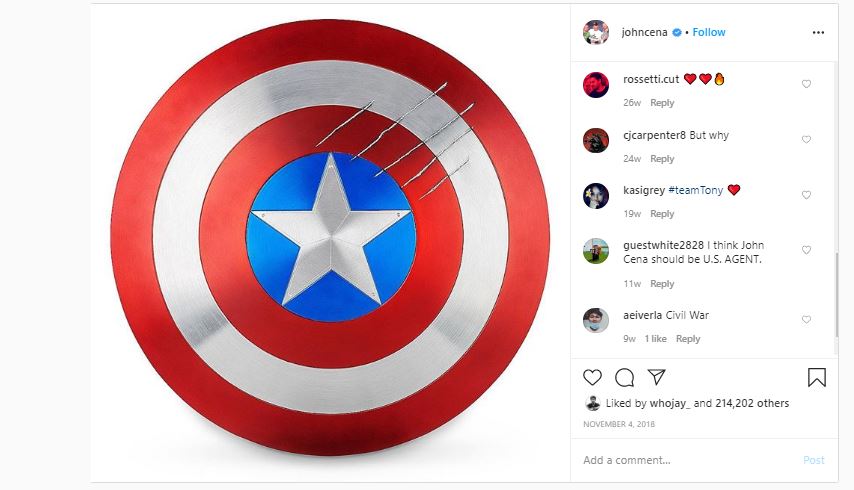 Back in 2018, he posted a shield of Captain America and people actually began to think that Cena is going to be the new Cap after Chris Evans. He may have been teasing the fact that he was a contender to play John Walker aka US Agent in The Falcon And The Winter Soldier. The role has gone to Wyatt Russell anyway. But this post is actually a major evidence for the fact that the images we find on his Instagram handle could mean anything at all. Yes, it is possible that John Cena is in talks to join the Valiant Comics live action Universe as X-0 Manowar, but it is also possible that Cena just liked the character or probably auditioned for it recently.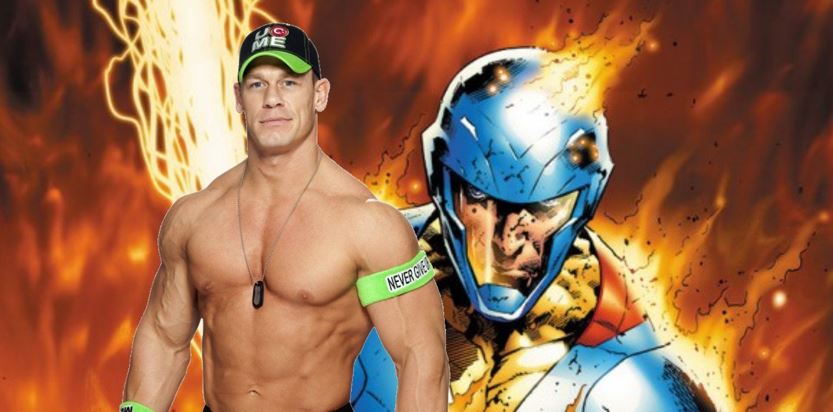 The first case scenario might be the best case scenario because the original plan of Sony was to indeed build up a shared Universe like the MCU. But the rights to Valiant's biggest names like Harbinger moved to Paramount Studios. So, Sony could be looking to bring X-0 Manowar next. Let's see what happens.