Movies
Fantastic Four – John Kransinski Seems Very Close To Getting Cast as Reed Richards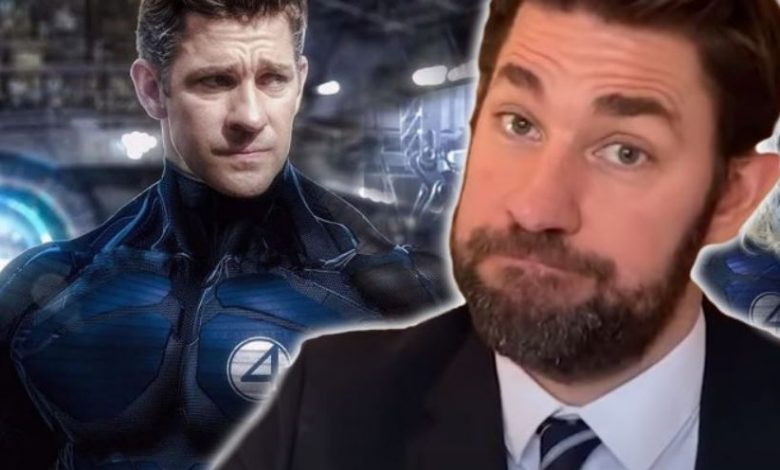 John Kransinski Cast as Reed Richards: 
Last year, Kevin Feige announced that Marvel surely has plans for the Fantastic Four and the mutants. We've heard plenty of new rumors about the mutants having their presence in multiple Phase 4 projects. But we've not really got much upon the Fantastic Four. Their introduction was highly rumored through Ant-Man and the Wasp 3, but it seems that Marvel is taking the Young Avengers direction instead. But that doesn't mean that the Fantastic Four won't get their appearance. In fact, we have reason to believe that John Krasinski is actually very close to getting cast as Mr. Fantastic (if he already hasn't been cast for a Phase 4 appearance).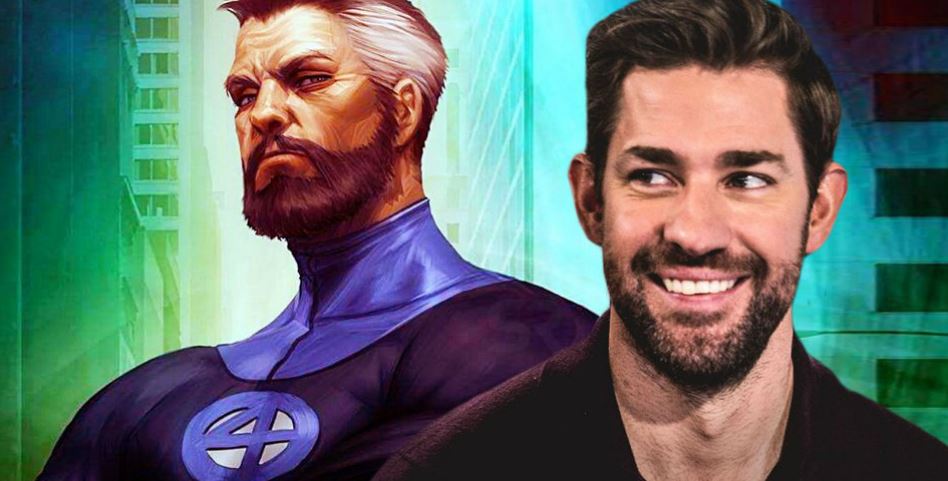 A couple months back, John Krasinksi spoke to Total Film magazine as he was asked about joining the MCU. Krasinski gave a very positive reply that most fans would love. He said:
"You're like, 'Do you have any interest in not shattering people's dreams?' I would love to be in the Marvel universe. I love those movies because they're fun, but I also think they're really well done. And certainly a lot of my friends are in those movies. I have no idea what [Marvel] are thinking. But if they are considering me for Mr. Fantastic, continue to consider me because I would love it."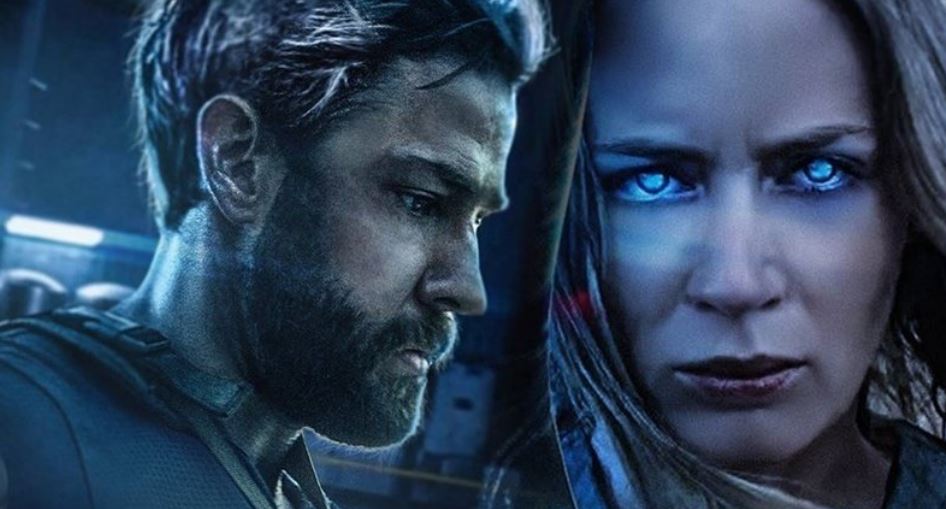 So clearly, he knows that the fans will be happy with him playing Reed Richards, and he himself seems pretty motivated to play the stretchy genius in the MCU. We're also certain that even Marvel would be aware of the Krasinski & Emily Blunt, fan casting. So, there's a massive chance for the lovable couple to join the MCU soon.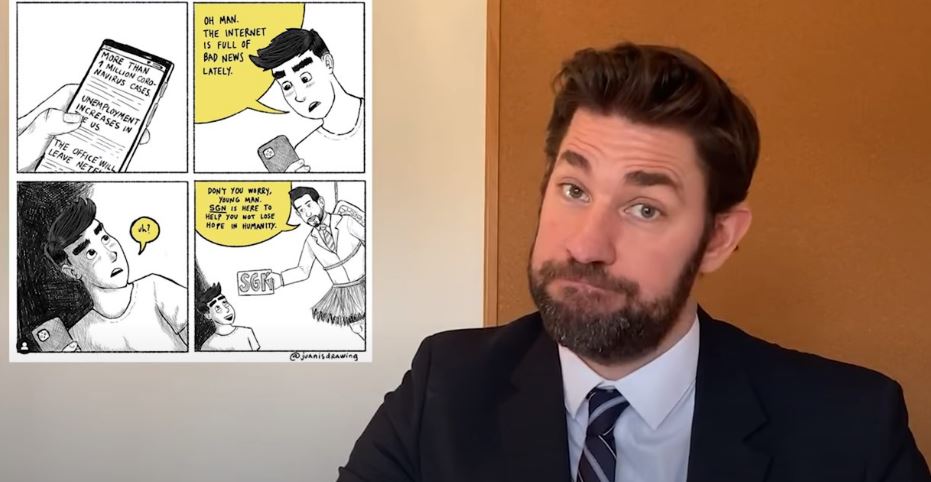 This topic has been brought up again as Krasinski recently teased a comic book movie role on his exclusive "Some Good News" video on Youtube. This is a show where Krasinski only talks about the good news. He mentions a piece featuring "four" panels as he jokingly said:
"And finally there is this four-paneler, which I have to appreciate as it will be the closest I ever get to playing a comic book hero."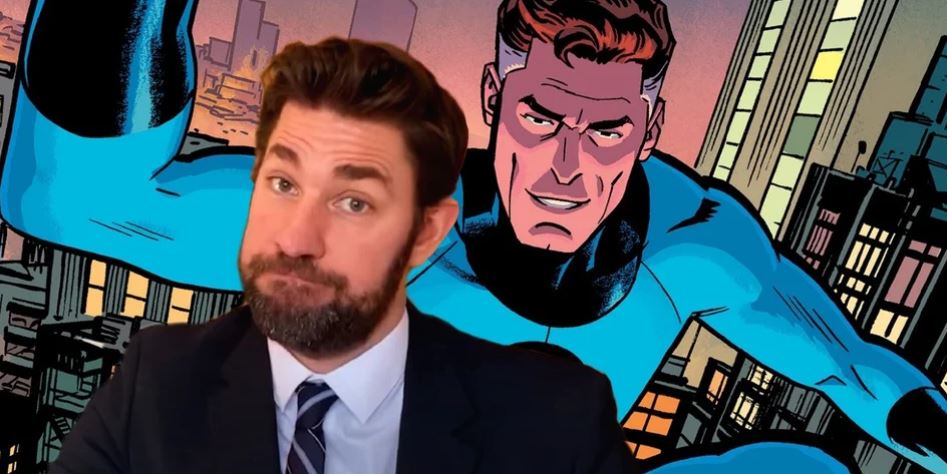 Now this might come off as pretty normal, but what's really interesting here is the expression that he makes when he says this line. He makes this face looking at the camera that most of "The Office" fans would recognize. He was clearly teasing the Fantastic Four part once again. Perhaps he may have met with Feige already. Or maybe he has already been cast in the MCU. We don't know for sure yet, but if it is true, then we will certainly find out very soon. At least, a rumor from Geeks WorldWide states that Krasinski has indeed met with Marvel.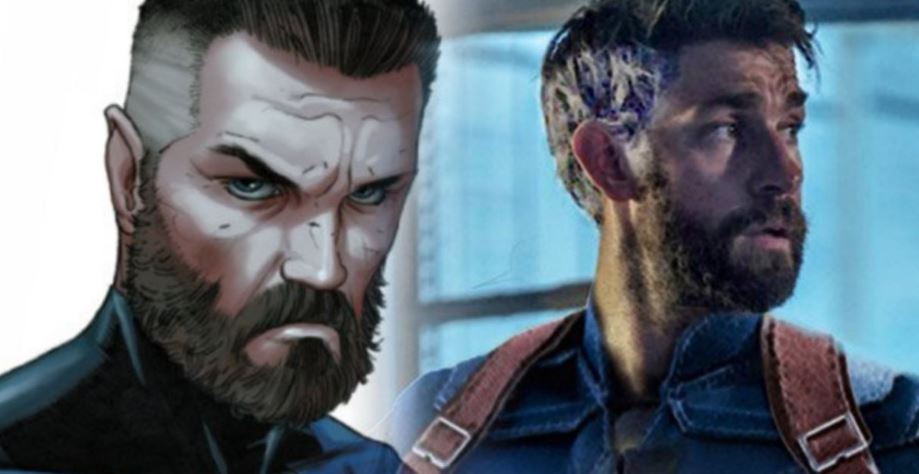 Krasinski is extremely talented and he has done a bunch of great films & TV shows. After starring in The Office for 9 whole years (2005-2013), he starred in 13 Hours, has been doing the Prime Original series Jack Ryan for 2 years, and also began the very successful horror franchise "A Quiet Place". We were supposed to get the sequel in March but the Coronavirus has delayed it. Krasinski was the second choice to play Captain America in the MCU, and he now has to be the first choice for Mr. Fantastic. Maybe Marvel won't announce it until he makes a cameo in one of the upcoming films. We'll just have to wait to find out.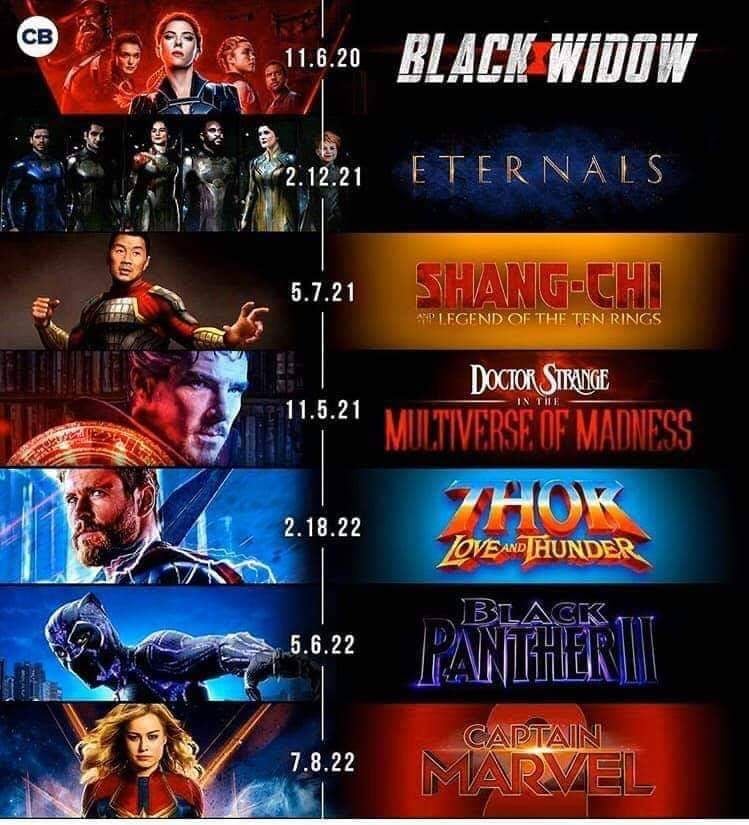 Here's the new release schedule of the MCU till July 8, 2022:
Black Widow – November 6, 2020
Eternals – February 12, 2021
Shang-Chi and the Legends of the Ten Rings – May 7, 2021
Spider-Man 3 – July 16, 2021
Doctor Strange in the Multiverse of Madness – November 5, 2021
Thor: Love And Thunder – February 18, 2022
Black Panther 2 – May 6, 2022
Captain Marvel 2 – July 8, 2022
The following 7 Disney+ series will also be placed between these films – The Falcon And The Winter Soldier, WandaVision, Loki, What If…?, Ms. Marvel, Moon Knight & She-Hulk.