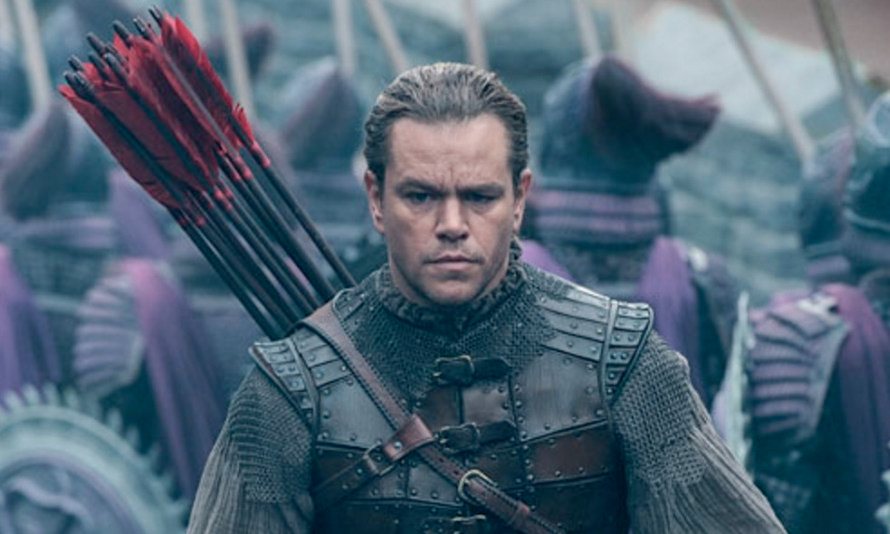 Movies and controversies are not a big deal as they are very common. But some controversies may extend to some extreme levels like what happened with the film, "The Interview". The movie led to the hack of Sony Pictures and some of their confidential e-mails were publicized. Ghost in Shell, which is a Hollywood reboot of classic Japanese anime, was drawn into controversy for choosing Scarlett Johansson to play the lead role. A similar thing happened to Marvel's Doctor Strange too. Tilda Swinton's casting to play a Tibetan character in the movie was the reason for the controversy. Now another controversy is shaking the social media and the latest addition to the list is Matt Damon's "The Great Wall".
The Great Wall is directed by Chinese director Zhang Yimou (Hero and House of Flying Daggers) and this movie is his first English language film. The movie is made with a budget of $150 million (most expensive film from China) and the production is a Chinese/American collaboration. The other star cast of the movie includes Willem Dafoe, Pedro Pascal (Game of Thrones), Andy Lau (Hong Kong), and Numan Acar (Turkish). But the reason for the social media controversy is the casting of Matt Damon (white man) to play the lead role.
The Great Wall is a fantasy epic story depicting the ancient China (more than 1,000 years ago). In the imaginative story, giant dragons are trying to breach the huge man-made structure (The Great Wall) and an elite force will fight against it to save the humanity. Matt Damon plays the role of a mercenary soldier leading the battle against the dragons. A teaser of the film was released recently and many people came forward in the social media criticizing it. Taiwanese-American actress wrote in her twitter post: "On The Great Wall: We have to stop perpetuating the racist myth that only a white man can save the world. It's not based in actual fact. Our heroes don't look like Matt Damon." Her post continues criticizing the Hollywood movies and their unwillingness to cast non-whites in lead roles in big budget blockbuster movies.
Before the teaser release, Zhang Yimou said: "The Great Wall is first and foremost, an English language film, and a Hollywood blockbuster. What I really want is to bring Chinese color and cultural background to the worldwide audience through a film language they are familiar with. We are using Hollywood filmmaking to introduce Chinese culture." He also added that he is very happy to have worked with a creative and smart actor like Matt Damon.