Movies
Thor 4 – The New Line Up of Revengers Includes Kid Loki, Beta Ray Bill & More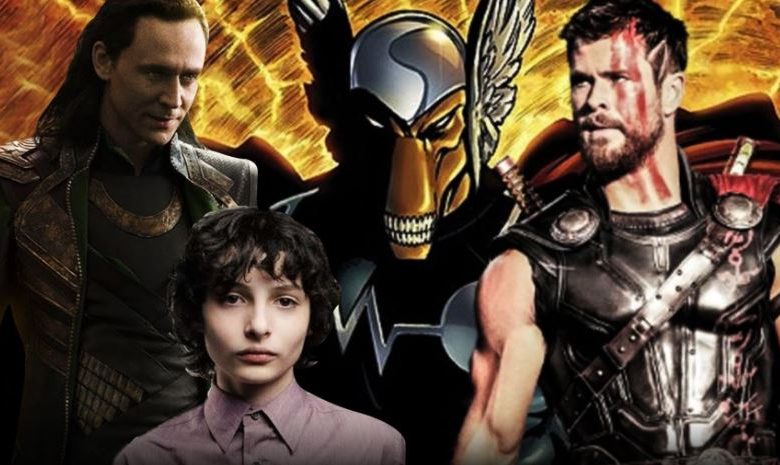 Thor 4: New Line Up of Revengers 
We recently got a plot leak from 4Chan which almost gave us what we wanted to hear. It revealed that Christian Bale was playing the alien villain Gorr the Godbutcher, and Jane's new hammer will come from none other than Loki. But it is safe to say all of that was just a shiny compilation of every rumor that had been going around internet. From that very plot leak comes a new evolved plot leak that fixes its own mistakes and perhaps presents a better picture for us.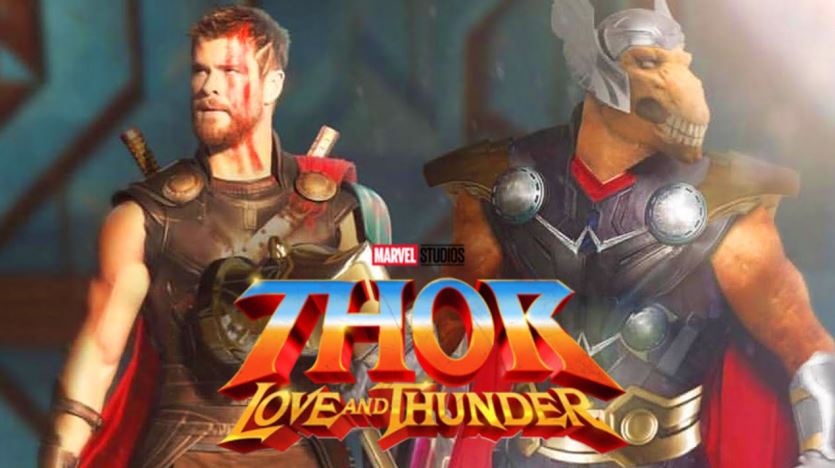 One little mistake of the previous "supposedly leaked" plot was that it had no mention of Beta Ray Bill. Everyone could agree to the fact that the stage for Beta Ray Bill is now set after Thor: Ragnarok & Avengers: Endgame teased the other version of Thor. So, he has to make his debut in Thor: Love And Thunder. He has to become a member of the Revengers.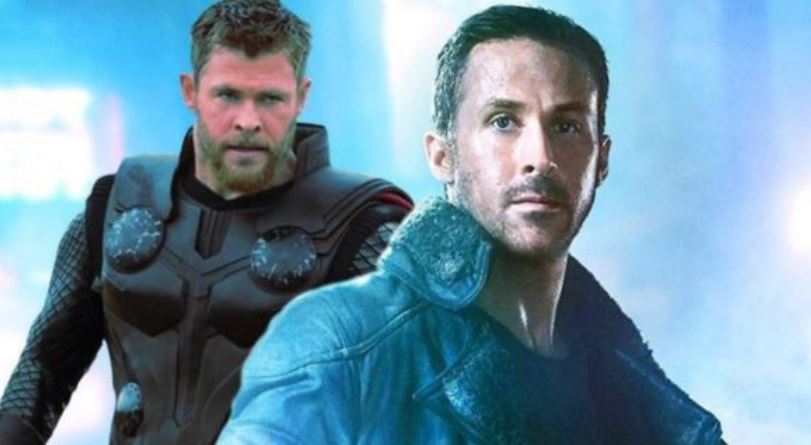 We've heard rumors that the likes of Ryan Gosling & Finn Wolfhard (Stranger Things) will be joining Thor: Love And Thunder. We haven't been able to figure out the role that these actors would play in the movie even though those roles were so easy to predict. The new plot leak from 4Chan, reported by Cosmic Book News has mentioned the perfect roles for Ryan Gosling, Finn Wolfhard and even Christian Bale.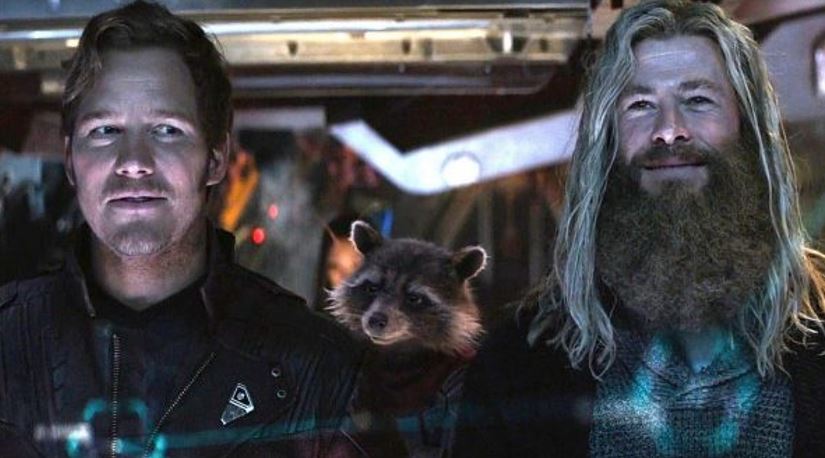 Take a look at these plot points and obviously, potential Spoilers could follow:
"The rumor has it that Thor goes on a journey with Rocket Racoon and Groot, from the Guardians of the Galaxy, but that the journey backfires and they land on Earth.

Peter Quill, Drax, Mantis, and Nebula have cameos at the beginning and end of Thor: Love and Thunder, but that Gamora isn't mentioned at all.

While on Earth, Thor reunites with Jane Foster who now works at Roxxon after everything in her life fell apart."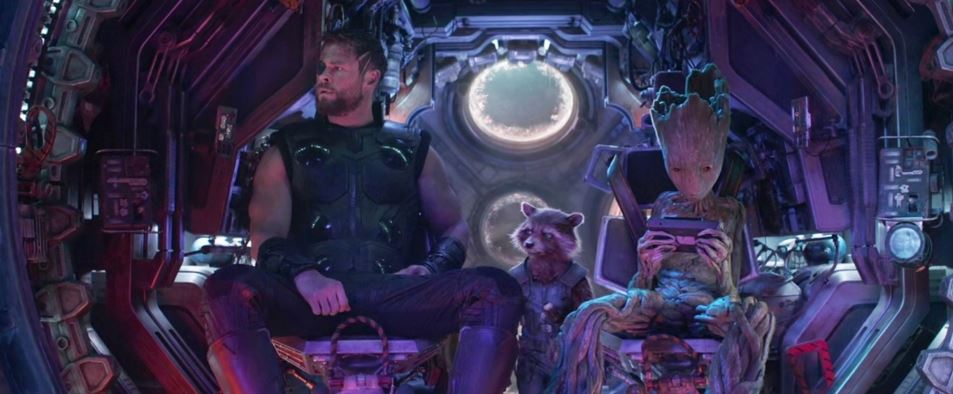 Vin Diesel recently revealed that some of the Guardians will be involved in Thor: Love And Thunder. Groot, Rocket & Thor having space adventures would make a lot of sense. Obviously, all the Guardians cannot be present throughout the film, so cameos from Peter Quill, Drax, Mantis, and Nebula also make sense. Perhaps they might actually split from Thor so they could locate Gamora. Also, Jane working for Roxxon corp. makes sense as well. Roxxon was recently revealed through Loki set photos. So, it is obvious that Roxxon will be built as a villainous organization for Phase 4.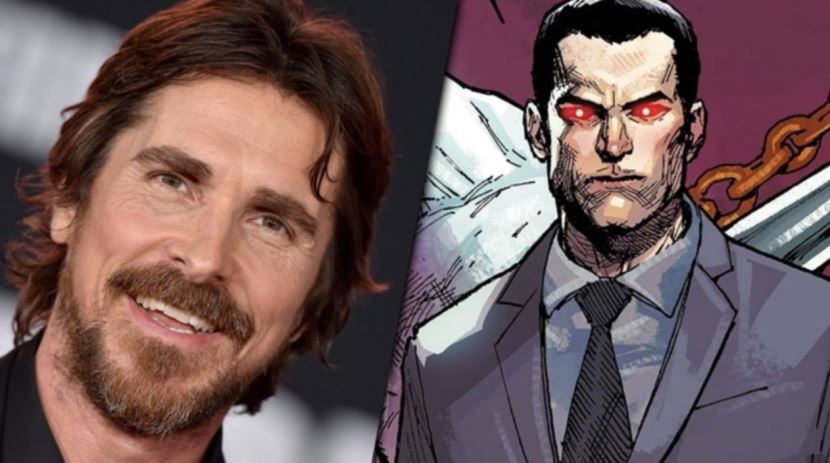 Moving on:
"It's again said Christian Bale is playing the villain Dario Agger, who in the comics is also known as The Minotaur and who is the head of the Roxxon Corporation.

It's also said that while on Earth, life on New Asgard is going well until Dario Agger threatens Valkyrie.

Jodie Cormer is said to be playing Angela, an Asgardian refuge who shows romantic feelings for Valkyrie (it's already confirmed Valkyrie is searching for her queen of New Asgard)."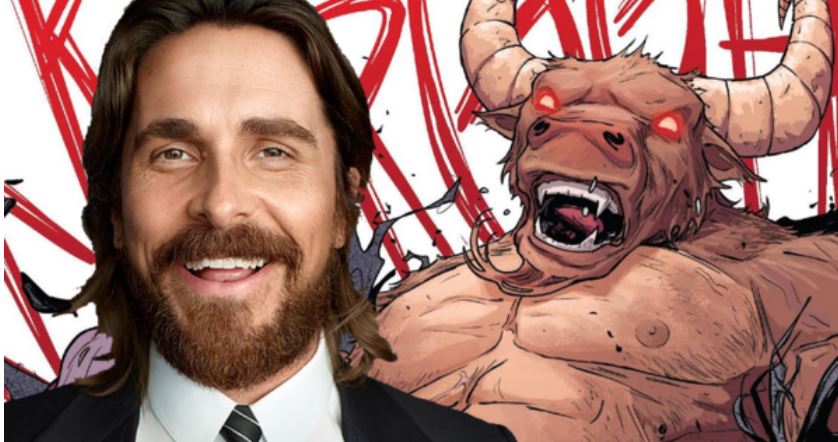 Bale playing Dario Agger makes sense since this role will allow Taika to use Bale's presence on the screen. He is a great actor and he playing a CGI Gorr wouldn't allow for his face to be used a lot. But playing Agger, Bale could have much more of an onscreen presence and his Minotaur form as a giant bull could later come into play perfectly. Who doesn't want to see Thor take on a Giant Bull!!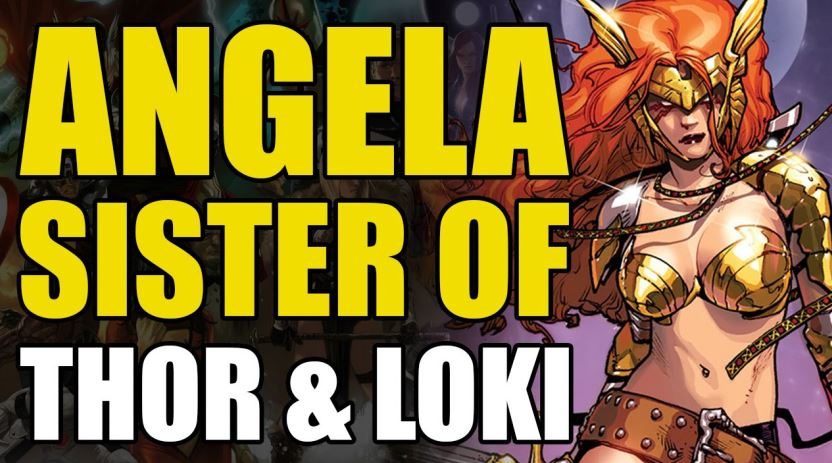 Jodie Comer has also been rumored to join Thor 4, and scooper Mikey Sutton recently mentioned that Angela is coming to Thor: Love And Thunder. Angela in the comics is the sister of Thor, but since that plot line has been used for Hela already, it makes sense that she'd be an Asgardian refugee and the love interest for Valkyrie.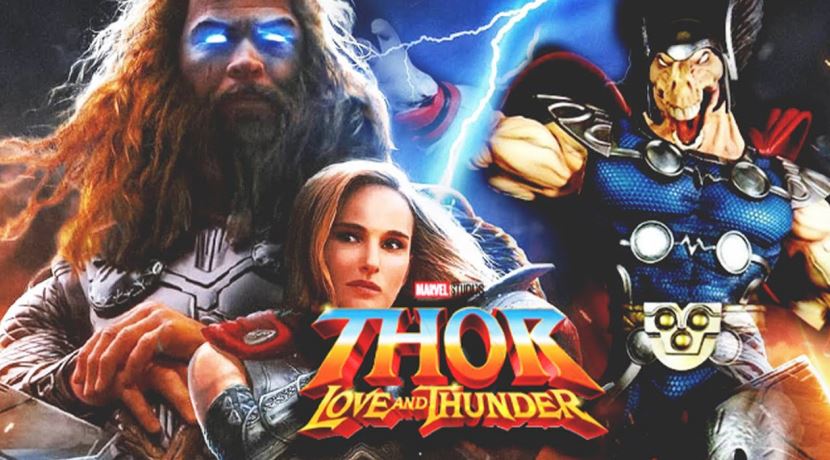 The next part of the plot leak finally reveals how Jane Foster will get her Mjolnir. It also gives us next Revengers line up:
"Jane Foster gets a replica of Mjolnir built by Eitri (it's confirmed Natalie Portman is playing Female Thor).

Thor forms a new Revengers team which consists of himself, Jane, Beta Ray Bill, Korg, Meik, Rocket, Groot, Valkyrie, Angela and Kid Loki.

Regarding Ryan Gosling, the rumor has it Gosling is actually playing Beta Ray Bill who was exiled on Sakaar by the Grandmaster (recall Beta Bay Bill's face was on Grandmaster's tower in Thor: Ragnarok).

Stranger Things actor Finn Wolfhard is said to be playing Kid Loki and that the reason why Kid Loki is around will be explained in the Loki Disney Plus TV series that gets released prior to Thor: Love and Thunder. It's claimed that Wolfhard signed on for the final episode of Loki (worth a mention is also that Loki directly ties into Doctor Strange 2)."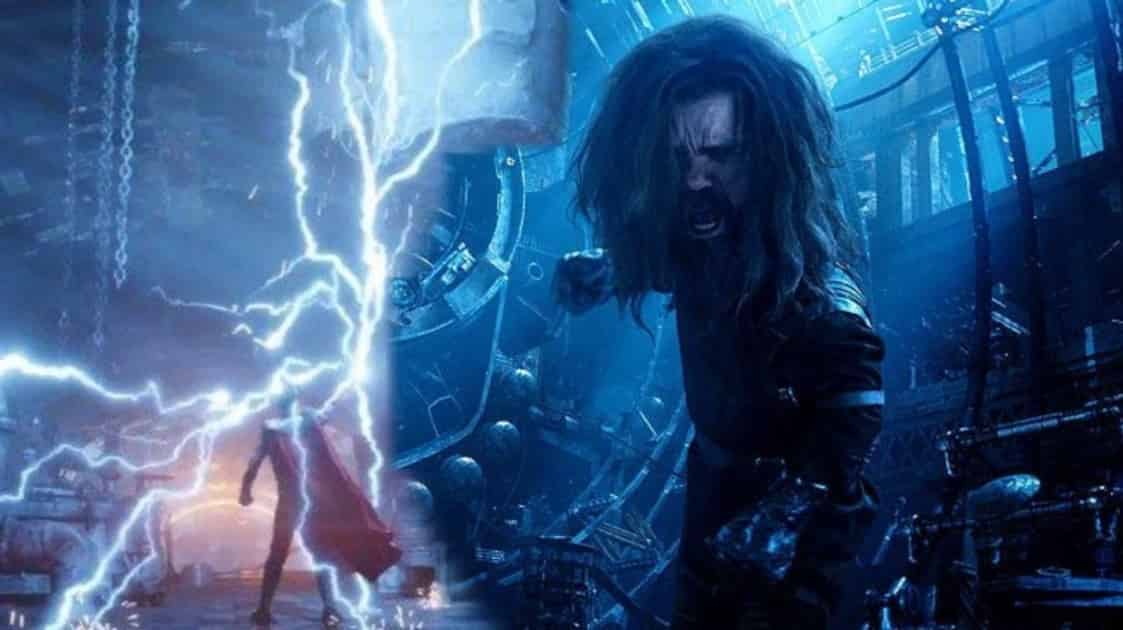 It is likely that Eitri was set up for a future return. He had a mold left for one more weapon. That weapon could also be Thunderstrike, but for now let's believe that it will be Mjolnir. Jane will be able to lift it because there is no magical enchantment upon it.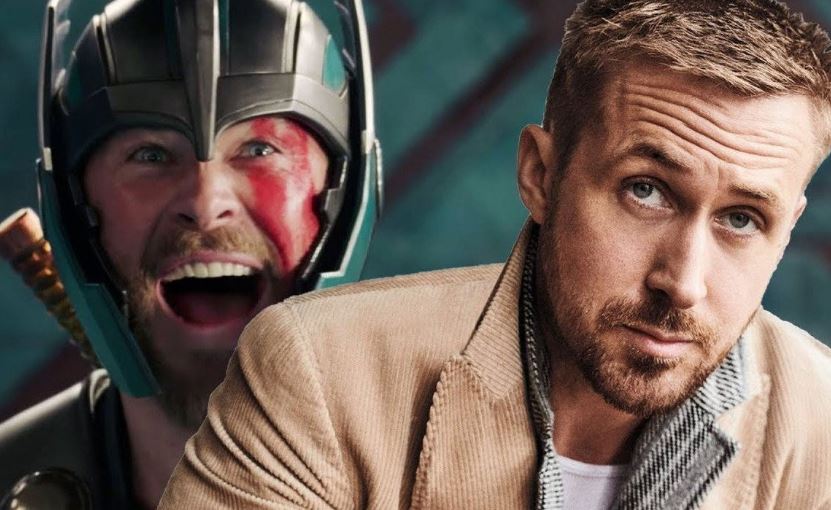 Ryan Gosling playing Beta Ray Bill would be the best thing for the MCU. Taika Waititi was seen having lunch with him last year. It was presumed that Gosling was locked on to appear in Thor: Love And Thunder. Beta Ray Bill needed a big name to be attached to it, and Ryan Gosling is that big name, who could return in future MCU films as well. Awesome!!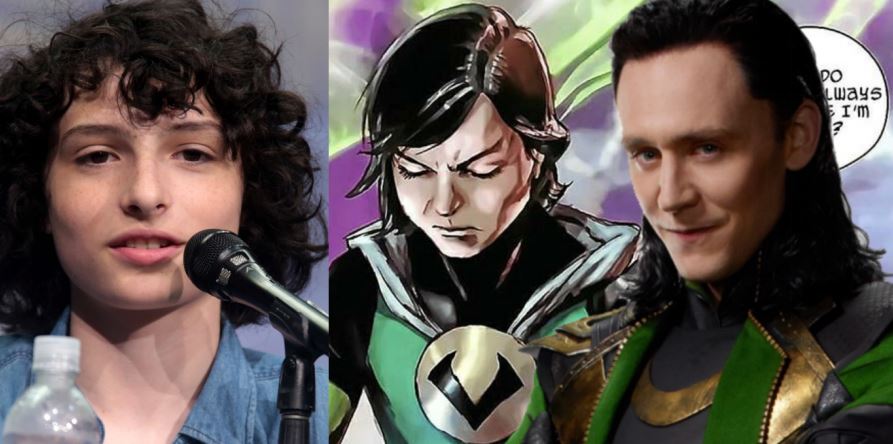 But the biggest takeaway from these aforementioned details are Finn Wolfhard. He is the perfect candidate to play Kid Loki. The MCU is setting up the Young Avengers and Finn Wolfhard's Kid Loki would be a perfect candidate to join the team after Thor: Love And Thunder. Agreed? Tell us in the comments.
This leak still doesn't dive much deeper into how Jane becomes the Mighty Thor, but the other details are still much more believable. Let's see if they turn out to be true. Thor: Love And Thunder arrives on November 5, 2021.