News
Captain Marvel 2 Plot Leak Reveals Plans for MCU's Female Team Up Movie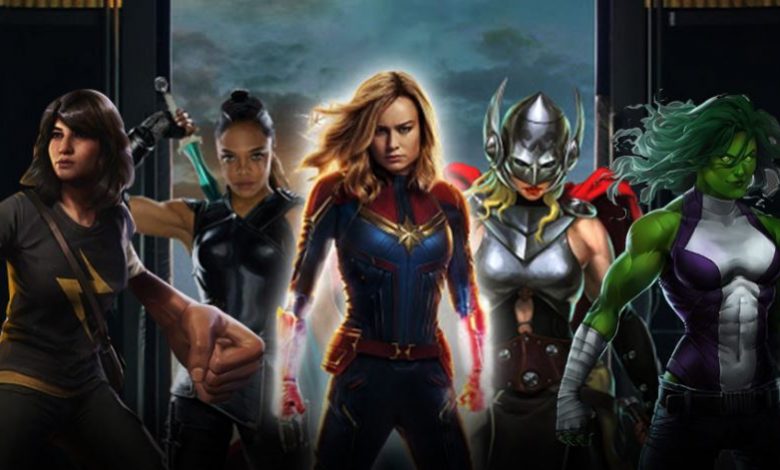 Captain Marvel 2 Plot Leak:
Captain Marvel 2 is not the current hot topic. But everything coming in Phase 4 & Phase 5 has a tendency for becoming a sort of team-up event involving multiple heroes & villains. And that's why Captain Marvel 2 will become the most talked-about film coming out in Phase 5. It's because our thirst for a female team-up movie will be quenched by this film. Avengers: Endgame gave us an A-Force moment but that was actually a set up for what will happen in Captain Marvel 2.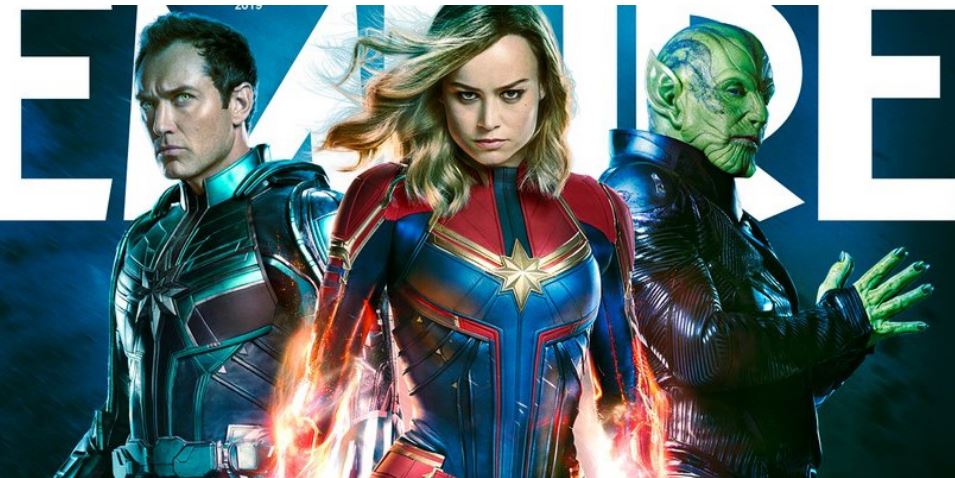 Initially, we thought that Captain Marvel 2 will be about the secret invasion plot involving the Kree and the Skrulls. But Marvel thought of turning Secret Invasion into a multiple season series on Disney+ and we absolutely love that idea. Secret Invasion cannot be condensed into one movie and feel totally justified. It needs proper screen time, and Marvel is going to give that to us through Disney+.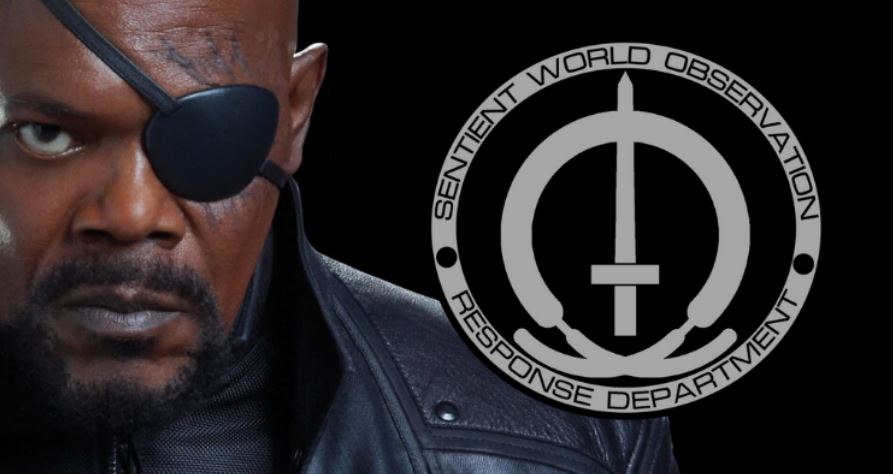 Captain Marvel 2 on the other hand will actually be about a different sort of Invasion. WandaVision writer Megan McDonnell has been hired by Marvel to pen the script for Captain Marvel 2. So it is obvious that WandaVision will also lead us into Captain Marvel 2. Given that Hulkling is going to be a part of WandaVision, and the series will also give us the debut of SWORD, it's much more understandable that Captain Marvel 2 will also involve those elements.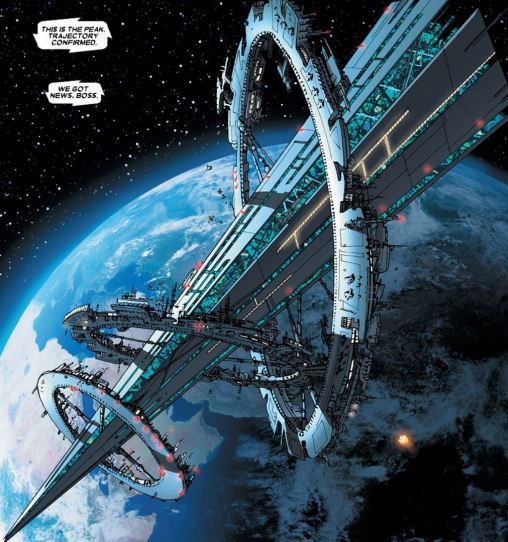 According to newly revealed plot details from the plot of Captain Marvel 2, the film will involve SWORD (the evolved form of SHIELD shown at the end of Spider-Man: Far From Home). Nick Fury, Maria Hill & Talos will return. Even Yonn Rogg is said to return somehow. SHIELD used to be a prominent part of the MCU, but as the extraterrestrial threats have become even bigger, things are shifting to SWORD (Sentient World Observation and Response Department).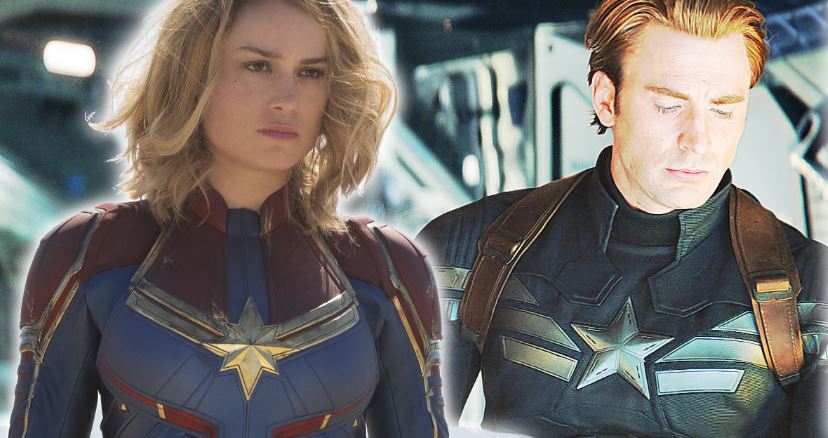 Rumors suggest that Megan McDonnell has pitched a script to Marvel which is inspired by Aliens and [2001:] A Space Odyssey and is said to be a sort of cosmic horror movie. Why is it a horror film? Because it is going to involve the creepiest looking alien species from Marvel comics – The Brood. The following plot details will actually show us a similarity between Captain Marvel 2 and Captain America 2.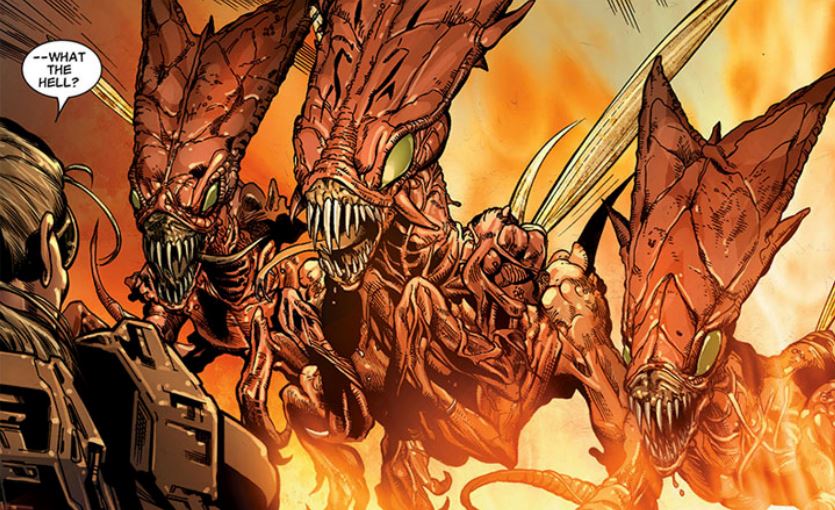 Imagine Captain America: The Winter Soldier, in space! In The Winter Soldier, Captain America was helping SHIELD. Carol Danvers will be working with SWORD in Captain Marvel 2. And as we've mentioned above, Nick Fury & Maria Hill will work along with Carol. Now, let's take a look at the greatest part about the following leaked plot details:
"The film will deal with the SWORD base being compromised by a rare, alien threat. That threat is the Brood, who are laying eggs on the SWORD base and possessing agents. It turns out that only male operatives can get compromised, which leads to the formation of the A-Force. Carol and the other female heroes of the Marvel Universe must stop the spread of the Brood and their influence across the galaxy. It turns out that the species are operating as parasites and have been secretly conquering planets in the universe. In order to kill them, they must kill the Empress Brood, which means going to their home planet.

The film, similar to Ragnarok, will 95% take place in space. A complete tonal and visual departure from the original."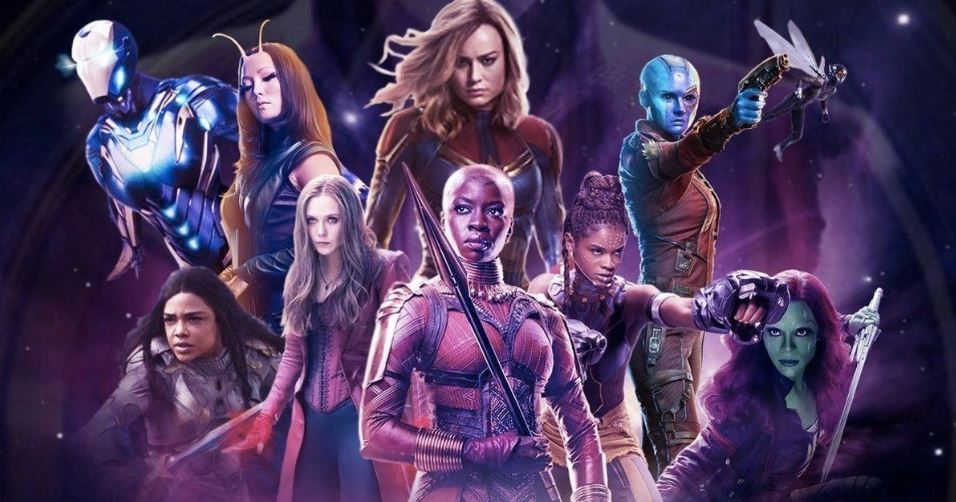 Just imagine how awesome it'd be to see the A-Force & take the fight to a whole new planet. This is what Zack Snyder's Justice League 2 would've done by sending the Justice League to Apokolips. But that was never meant to be. Anyway, the members of the A-Force in this movie are:
#Marvel (set up by her own series)
#She-Hulk (set up by her own series)
#Scarlet Witch (set up by her own series)
#The Mighty Thor (set up by Thor: Love And Thunder)
#Valkyrie (set up by Thor: Love And Thunder)
#Spectrum (set up by WandaVision)
#Spider-Woman (set up by Spider-Man 3)
Wouldn't this be awesome? Or would you prefer Captain Marvel 2 explore where she was after the events of her own film? Tell us. Captain Marvel 2 is being planned for a 2022 release.