News
Ben Affleck and J. Lo Back Together?
When it comes to celebrities, nothing gets more attention than love, sex, and gambling. The last time Ben Affleck made international headlines was when he raised $2 million in charity poker. Word on the streets now has it that Ben Affleck and Jennifer Lopez are back together. According to the US WEEKLY, Jennifer Lopez and Ben Affleck rekindled their love after 20 of being apart.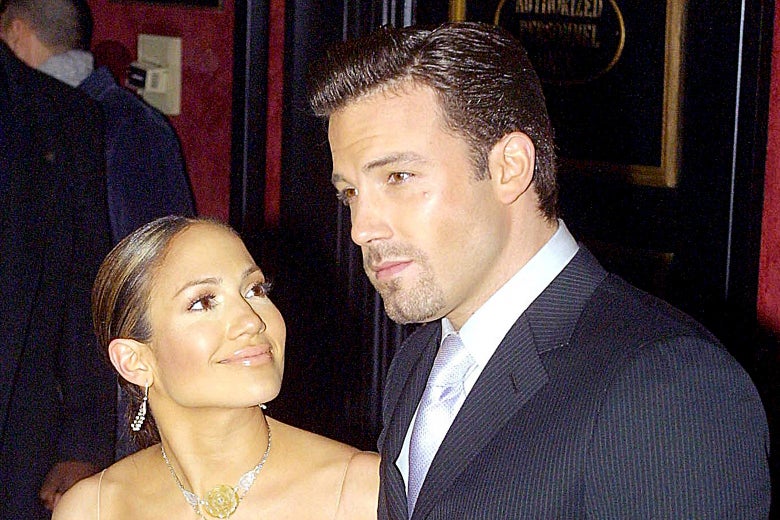 The couple previously known as Bennifer has made a major comeback after Jennifer Lopez reportedly announced that she was no longer engaged to Alex Rodriguez.
She is being spotted together with Ben Affleck more often in different places taking vacations and visiting each other occasionally. Which in turn confirms that Ben Affleck and Jennifer Lopez are back together. Read more about this latest celebrity news below.
History about Ben Affleck and Jennifer Lopez' romance
Twenty years ago the couple dated for 18 months before their initial breakup. J.lo and Ben first met when they were on set of a movie, they featured together called Gigli in December 2001. Back when Jennifer was still with Cris Judd her second husband whom she divorced after meeting Ben. After that Bennifer's romance quickly took off and became the talk of the town.
As their movie got popular, so did their romance. Ben proposed in November 2002 with a pink 6.1-carat diamond ring which left everyone looking forward to a top-of-the-range wedding and leaving the paparazzi on their tail.
The wedding was long waited for by fans and the media did not end up taking place. Ben Affleck and Jennifer Lopez postponed the wedding date days before it was supposed to take place. They noted that their reason for this was there was too much media and paparazzi pressure so they needed more time to plan for the perfect wedding.
They both said that they had considered having decoy brides due to paparazzi pressure and this made them realize that something wasn't right hence postponing the wedding. However, the new dates of the wedding never came by and months later the two officially broke up. In September 2003 the couple officially called off their wedding leaving the whole world wondering why.
Why Ben Affleck and Jennifer Lopez broke up.
J. Lo and Ben mainly requested privacy from the public and the media during their splitting process. When it came to the reasons why they had decided to split the two were not very open about them.
In 2008, a few years later after their split Ben unbolted up about the split at an interview with the British TV show saying both he and J.lo were not mentally prepared for the attention and response they got from the world and the media.
Fast forward to 2016, Jennifer Lopez opened up at an interview with Jess Cagle Show that she and Ben shared a genuine love and noted that the crazy attention from the media affected their love.
Ben Affleck and Jennifer Lopez back together
Fast forward to early May 2021 rumors about the couple start spreading. After Jennifer officially announced her breakup with split Alex Rodriguez, she and Ben were spotted out with Ben spending some quality time together, instigating assumptions of a new connection between the two. Moreover, the couple was seen on a vacation together in Montana, which made it look more serious.
It is said that Jennifer opened up to the idea of getting back together with Ben and the couple is enjoying each other's company having fun after 20 years they spent apart.
Late May the Bennifer is once again spotted at a gym in Miami working out together and getting cozy during the sessions. The two were seen all playful, sharing kisses and hugging between sets while working out side by side. This certainly showed and answered the main question about if they were back together. Judging from the above actions one can freely conclude that the two have rekindled their love and are back together.
Some sources say that this time around Ben Affleck has been putting in more effort than ever to make it work. He has been showing support to Jennifer in all her workout schedules and it's really showing that he wants to be there. In turn, Jennifer thinks that Ben has improved and is in love with the new Ben and the efforts he is making towards their relationship. They seem very happy together and are in love once again.
On top of everything, the two are reported to be renting a house together for $130,000. Working out together seems to be a big deal which makes renting a house together even a bigger deal. Ben Affleck and Jennifer Lopez have been spotted more than once on their balcony all cozy and lounging together. They were also seen dining together on a romantic night out at a restaurant in Los Angeles.
Conclusion
After 20 years apart Ben Affleck and Jennifer seem very happy being together and are both showing they might be in it for the long run. They are taking things seriously and want them to be long-lasting. We all hope for the best for them and look forward to a lasting romance this time around.