Movies
Avengers: Endgame – Thanos Almost Got an Axe Instead of His Sword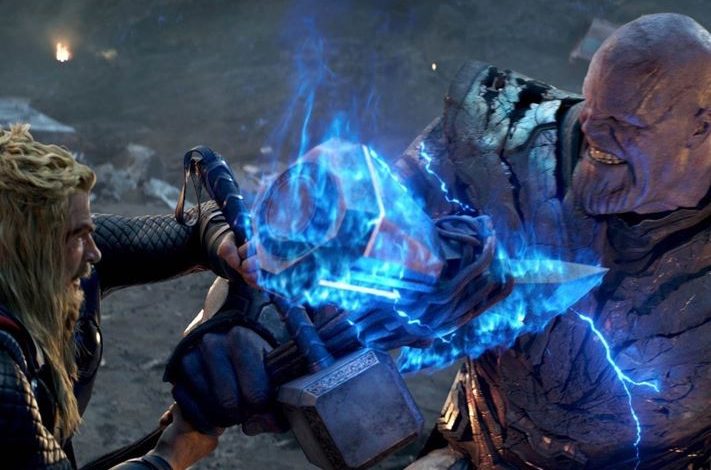 Thanos Got an Axe Instead of His Sword:
Avengers: Endgame was the biggest movie Marvel has ever produced. Somewhere between 550-$600 Million went into production and marketing costs. With the number of characters that were a part of the film, this was bound to happen. Multiple characters in a movie also bring in multiple concept arts. We recently got a whole book of Concept Arts which showed us a bunch of unused scenes from Avengers: Infinity War & Endgame, multiple suit designs for the heroes and obviously for Thanos.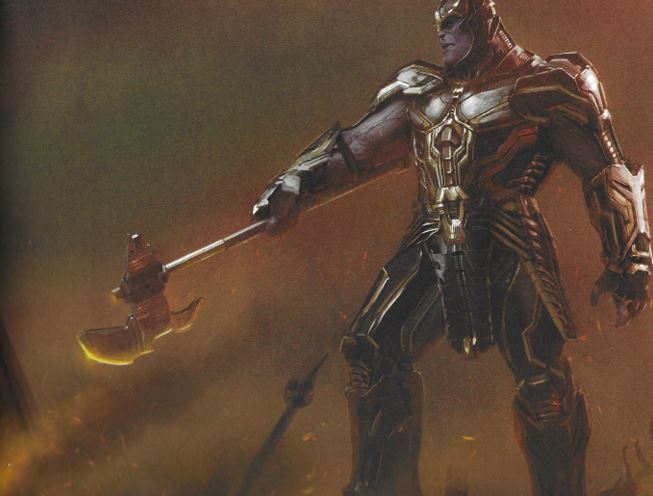 Now one more design of Thanos has made its way online. Apparently, Thanos' weapon was going to be switched. We've seen some alternate designs for the double-edged sword he had, but it's interesting to know that concept artists also worked on other weapon designs. Even Thanos almost got an ax. It was obviously very different than Stormbreaker. Take a look:
It would have been fun to see an Axe fight between Thor & Thanos, but the double-bladed sword was obviously a better choice. Not only was it a unique weapon different from the Axe or anything else that we've seen in the MCU, but it was also quite mysterious. Actually, it's still a mystery until this date. It was an insanely strong weapon as with the right amount of force, it ripped Vibranium into pieces. Looking at the weapon, the question that popped into everyone's minds was – "Which Metal is this sword made of, and where did he get it from?"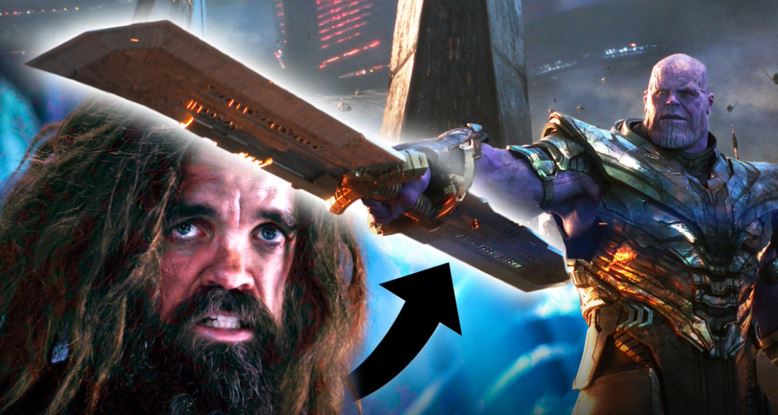 The creatives have hinted that Thanos knew about Eitri & Nidavellir, so perhaps Eitri was the one to design Thanos' sword. Moreover, the Sword was magical as it came back to Thanos in the same way Thor's hammer & Axe came back to him. So, part of the question has been answered. The blade did come from Nidavellir. The MCU hasn't name-dropped Uru in the MCU just yet. Thor's weapons have been assumed to be made up of Uru, so there's a chance that Thanos' blade is also made up of Uru.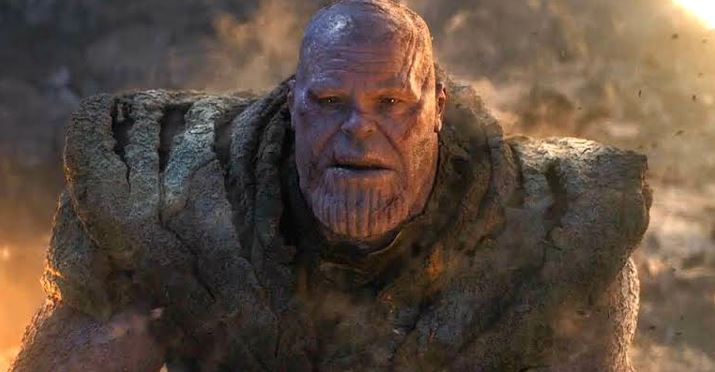 One interesting aspect of the sword was that even though it was able to cut through Vibranium, it was still not unbreakable. Wanda managed to break the sword into 2 pieces. How strong is she? This probably proves that not Captain Marvel, but Scarlet Witch is the strongest Avenger. What's even crazier is that Wanda hasn't even established herself as the Scarlet Witch just yet. That will happen in the upcoming WandaVision series where she will finally unlock her reality-altering powers and give us the House of M storyline.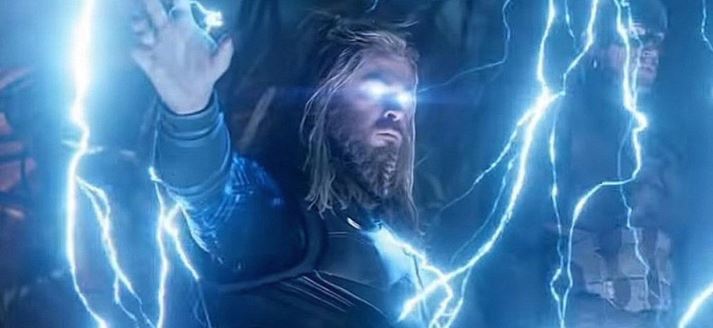 Coming back to Thanos' weapon, it's probably the strongest of all MCU weapons after the Infinity Gauntlet. But the strongest weapon is none other than the Stormbreaker. It was able to defy the raw strength of 6 Infinity Stones and hit Thanos. The future of MCU will bring in even more fascinating weapons into the mix. There are some of the great arte facts and weapons like the Norn Stones that we do wish to see in the near future. Let's see what happens.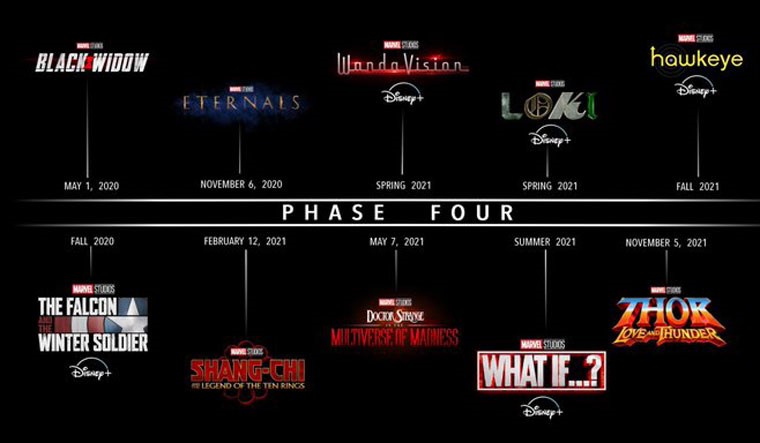 Marvel's future is huge and there's a lot that could happen. Black Widow is going to kick off the future slate on May 1. Here's how the rest of the Phase 4 slate looks like – The Falcon and The Winter Soldier in Fall 2020, The Eternals on November 6, 2020, WandaVision in 2020, Shang-Chi and the Legend of the Ten Rings on February 12, 2021, Doctor Strange in the Multiverse of Madness on May 7, 2021, Loki in Spring 2021, Spider-Man 3 on July 16, 2021, What If? In Summer 2021, Hawkeye in Fall 2021, and Thor: Love and Thunder on November 5, 2021. Following these are Ms. Marvel, Moon Knight and She-Hulk. Black Panther 2 has been scheduled for May 6, 2022.