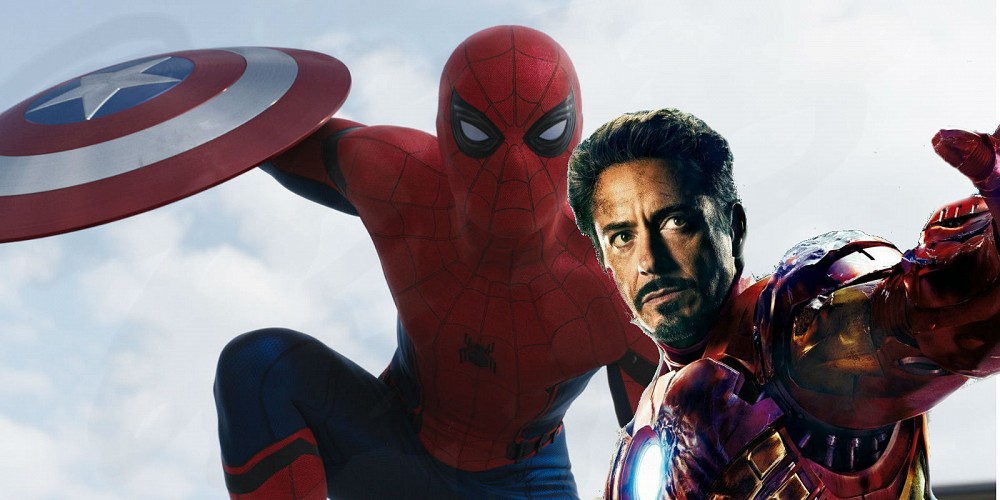 It's in the public domain now that Marvel Studios and Sony are collaborating on launching a new Spiderman franchise after Andrew Garfield starrer Amazing Spiderman series couldn't yield rich dividends to the studio. In the new franchise, the popular actor Tom Holland has been cast as Peter Parker/Spiderman, according to credible sources he has totally nailed it in Captain America Civil War even though he has a brief role in the movie.
With the increasing hype about the standalone Spiderman movie and positive audience response, Robert Downey Jr. has decided to join the spiderman cast to play a brief but critical role. Marisa Tomei is also in the movie playing Aunt May. It's a great coincidence that both the actors were in a romantic comedy in early 1990's titled "Only You". It will be amazing to watch Tony Stark giving moral advice to young Peter Parker who aspires to be a scientist like him. We can definitely expect some kind of crossover between Avengers and Spiderman in the future as they go way back in the comic-world.
Also, there seems to be a consensus on making the first installment of new spiderman franchise based on "Spiderman Home-coming" storyline with Ezekiel Sims as the big villain. It's possible that Michael Keatan may be playing him as he has been recently brought into the cinematic universe. When this comic was launched in the 1990's, the idea was to re-invent spiderman character which totally aligns with the vision of studio today. He possesses similar powers to spiderman, in a way he is the dark version of Uncle Ben who uses his powers for his own personal gains. The way Ezekiel acquired his powers is akin to Black Panther finding out powerful totem connected to Panther god. He famously said to Peter Parker "This is the point. This is the Five Million Dollar question. I'm about to yank your chain like nobody else ever has before, and nobody ever will again. So listen carefully. Did the radiation enable the spider to give you those powers? Or was the spider trying to give you those powers before the radiation killed it? Which came first? The radiation? Or the power? The chicken or the egg or the power?"
This post has been linked from our previous post https://www.quirkybyte.com/2016/04/who-will-big-villain-spiderman-standalone-movie/ by the same author.