Movies
New Black Widow Look Teases Thrilling Motorcycle Action in the Film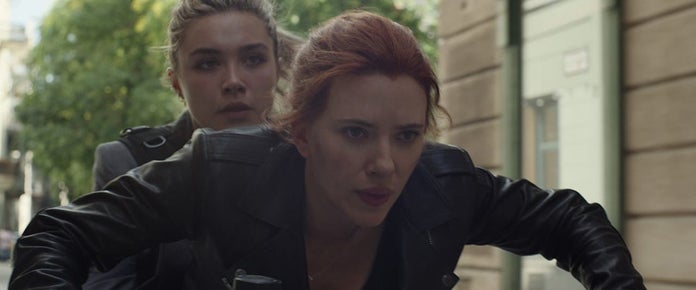 January 13 is the date when Marvel will drop new footage of Black Widow during the NCAA's National Championship game. Marketing for Black Widow is happening big time. A full trailer for the movie is probably still a couple months away, but we'd end up seeing TV spots with new footage in the meanwhile. As of now, we're gonna have to do with just new images and stills from the film. A new one has already arrived. Take a look: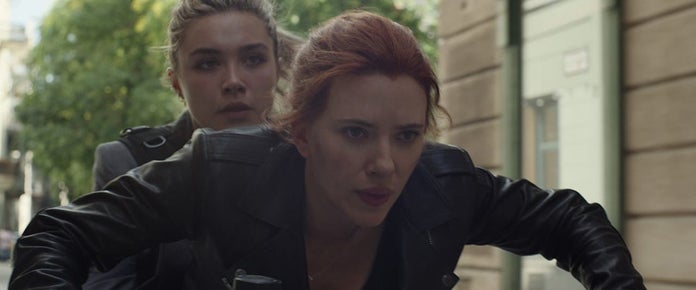 This image teases the scene that takes place right after Natasha encounters her sister Yelena Belova, and the two fight before ultimately teaming up. Yelena seems to be carrying a backpack that contains something of extreme importance as she & Nat escape on a motorbike. This is probably the first time Taskmaster comes after them, or it could perhaps be Melina as we saw a third Black Widow chasing Yelena & Natasha in the trailer.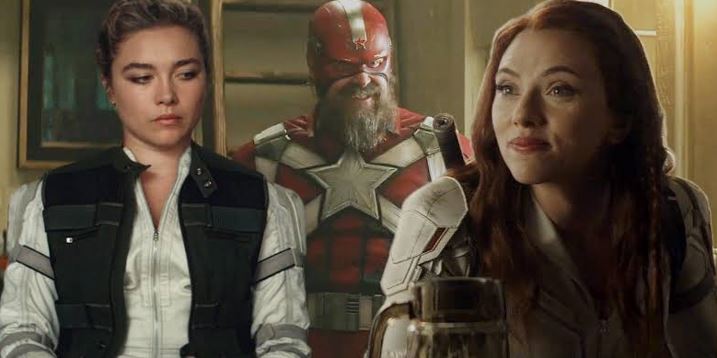 The new footage that will be shown at NCAA's National Championship game could actually be inclusive of the scenes that were exclusively shown at Sao Paulo Brazil Comic Con Experience. Here's a description of the footage shown over there:
"CAPTAIN AMERICA and RED GUARDIAN have met already:

There's a crashed helicopter scene with Black Widow, Red Guardian and Yelena, where the Red Guardian asks about "him" (Captain America), and if he told war stories about them. He also mentioned that he is his "geopolitical adversary".
THE RED GUARDIAN SUIT

A cut before the trailer table scene shows Melina Vostokoff saying that his suit "has an incredible smell" and that she never washed it, apparently showing that she was the one who kept it.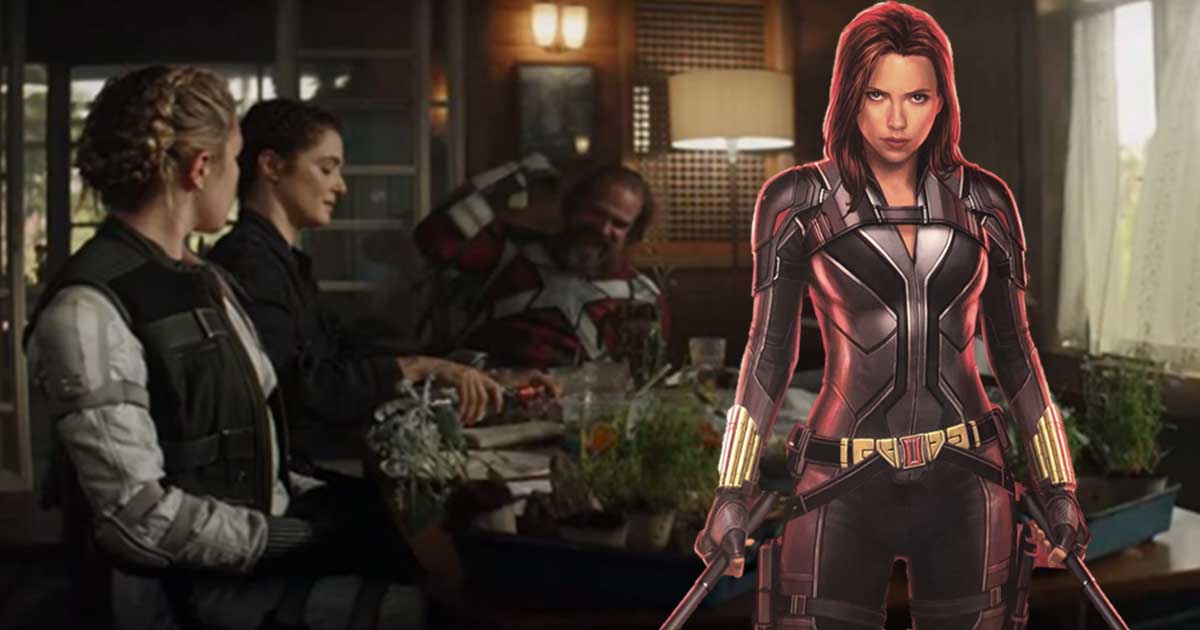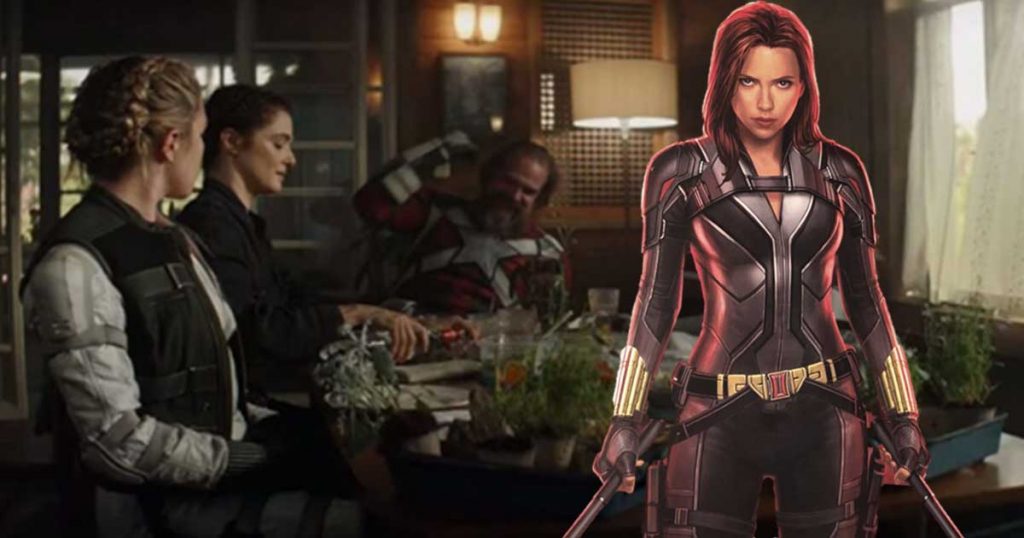 THE SPY FAMILY

Red Guardian and Melina Vostokoff were (fake) married, possibly for a mission. They both play mother/father figure-like characters. Melina says that they can't really use the "family" word, because they're a fake family. Melina also mentioned that Yelena had become a beautiful woman, despite the big nose she had as a child.
20 YEARS

Natasha asks Red Guardian that his first question after 20 years not seeing each other is about himself and Captain America. In another cut, he mentions that he recently left prison and is full of energy.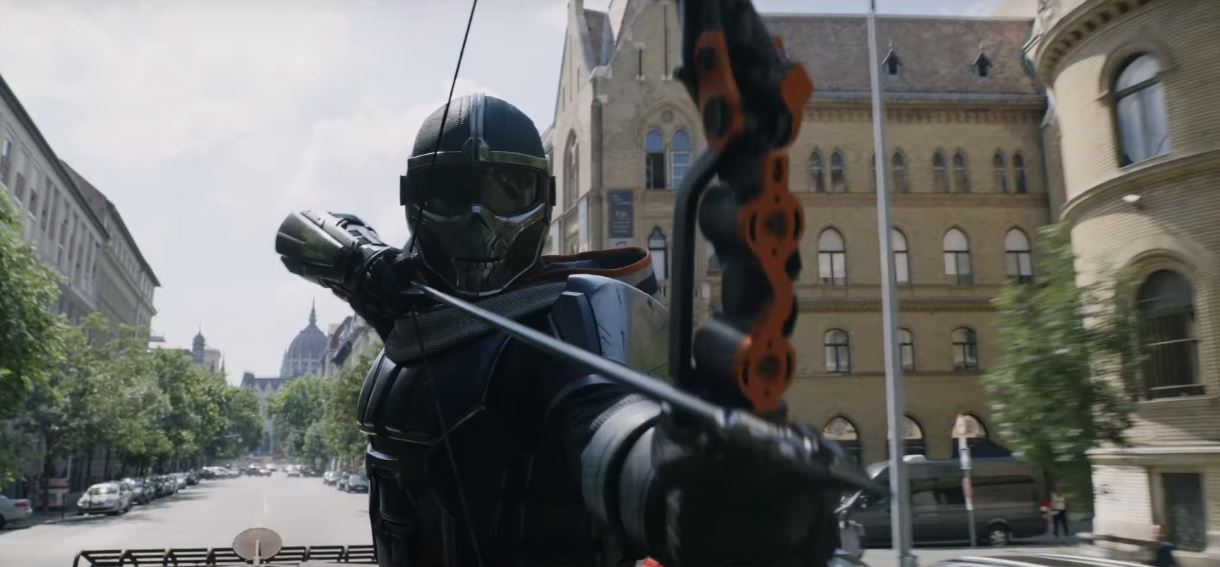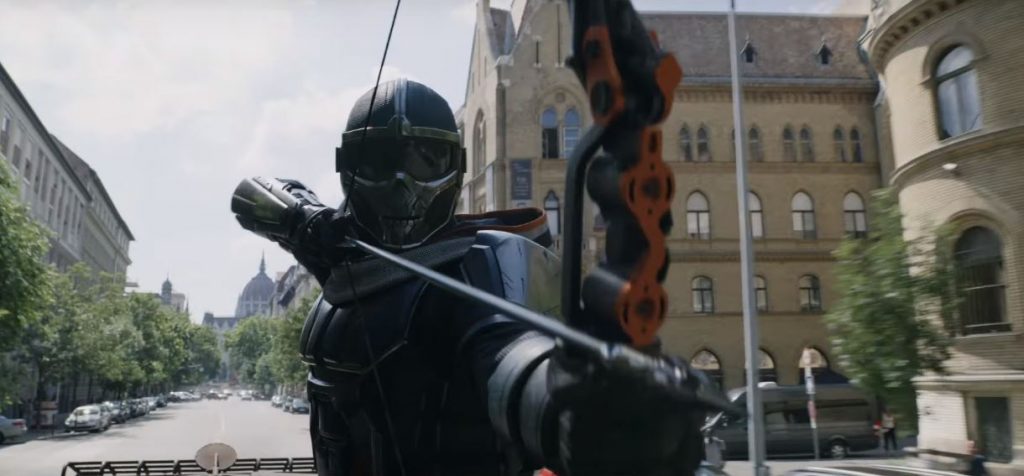 TASKMASTER

Quick shots showing a black set with Natasha fighting with Taskmaster (probably with the comic accurate mask and now the hood).

Kevin Feige also said that Black Widow will reveal us a secret for the future of the MCU, and that is confirmed that what happened in Budapest will be explained."
Black Widow may seem like a one off movie, but it does have major importance as it will set up future events of the MCU. Some people (us) believe that Natasha could return as a clone in the post credits scene (just like in the comics) in order to set up a sequel. But no, Black Widow will mostly set up a future that will involve the Thunderbolts. General Ross is already part of the film and it's believable that he'd recruit Taskmaster & possibly even Yelena Belova to form his own team inclusive of former villains & anti-heroes. This team could further go on to include Ghost, Baron Zemo, Justin Hammer & even Abomination. Let's see what happens.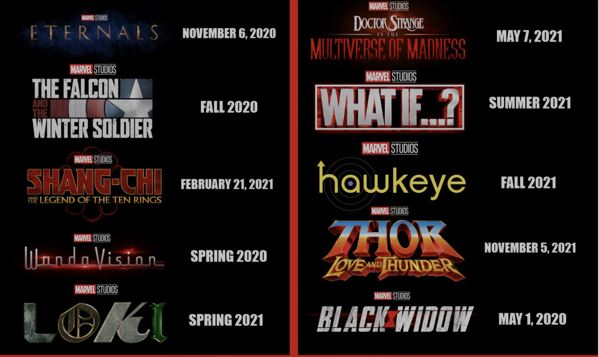 Marvel's future is huge and there's a lot that could happen. Black Widow is going to kick off the future slate on May 1. Here's how the rest of the Phase 4 slate looks like – The Falcon and The Winter Soldier in Fall 2020, The Eternals on November 6, 2020, WandaVision in 2020, Shang-Chi and the Legend of the Ten Rings on February 12, 2021, Doctor Strange in the Multiverse of Madness on May 7, 2021, Loki in Spring 2021, Spider-Man 3 on July 16, 2021, What If? In Summer 2021, Hawkeye in Fall 2021, and Thor: Love and Thunder on November 5, 2021. Following these are Ms. Marvel, Moon Knight and She-Hulk. Black Panther 2 has been scheduled for May 6, 2022.