News
This Huge Falcon & Winter Soldier Reveal Assures the Return of Captain America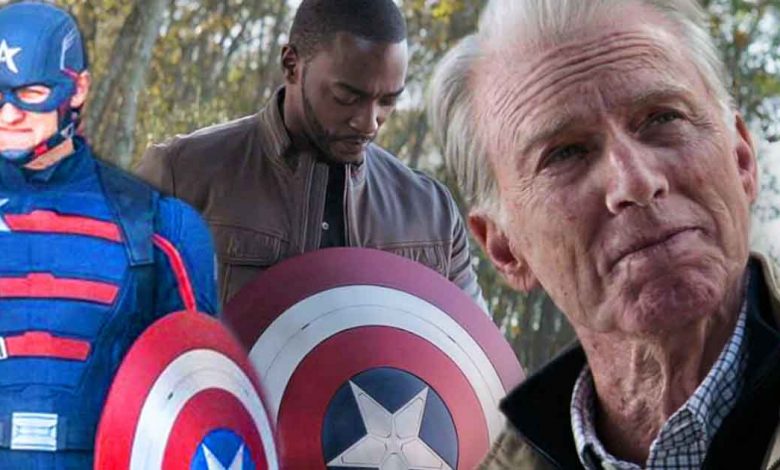 We're very excited for the return of Falcon & Winter Soldier in the first-ever Marvel Cinematic Universe exclusive Disney+ series. It will definitely pack a bunch of surprises for us. One surprise that people definitely want is the return of Steve Rogers. Avengers: Endgame ended by showing us an old man Steve Rogers, who had lived his entire life in an alternate timeline with Peggy. He came back to give Sam Wilson a new shield, which also looked different from the original shield of Captain America (that was wrecked by Thanos). Many of us anticipated that Sam Wilson will be the new Captain America, but this shield is in possession of someone else (US Agent).
Wyatt Russell is going to play US Agent aka John Walker. US Agent is the government appointed Captain America, and we've seen his full attire on set. Sam Wilson won't be the new Captain America at least in the beginning of The Falcon And The Winter Soldier. That's because the government won't straight away accept Sam Wilson as the new Cap. Captain America is actually a government title that Steve Rogers got back in the 40s. Sure, Rogers got it for the purpose of propaganda and it stuck around, but it's still a government appointed title that represents the American country and is the epitome of righteousness.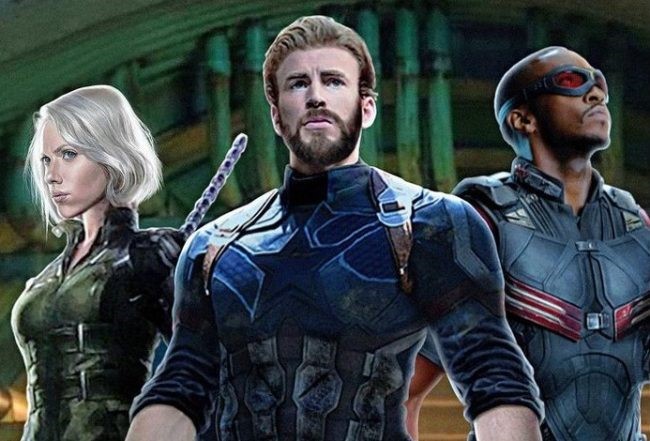 Even Steve left the title and became Captain Nomad in Avengers: Infinity War. He didn't sign the Sokovia Accords and became a fugitive of the law. He wasn't just a local fugitive of US, but he actually became an international criminal of the United Nations. And following him was Sam Wilson. He was also a criminal just like Steve, and even though he helped save the Universe in Endgame, the American government would still not accept a former international fugitive as the person that represents America. Hence, US Agent will come into play.
In the comics, US Agent turns out to be one of the villains, so we could expect that to be the case on the show as well. It'd be interesting to see if US Agent and Battlestar are actually working for Baron Zemo or not. Anyway, if we're going to have a government-appointed evil Captain America in the show, then that definitely calls for the return of old man Rogers. US Agent could turn out to be the total opposite of what Steve Rogers was as Captain America.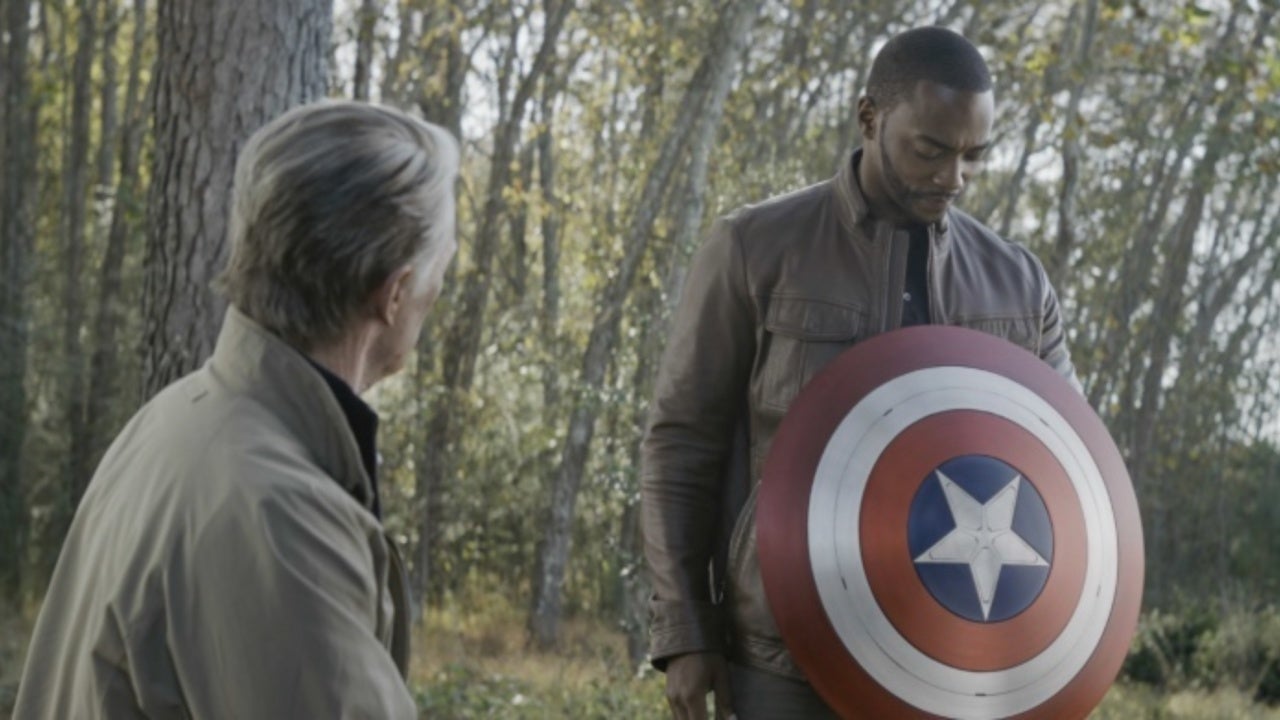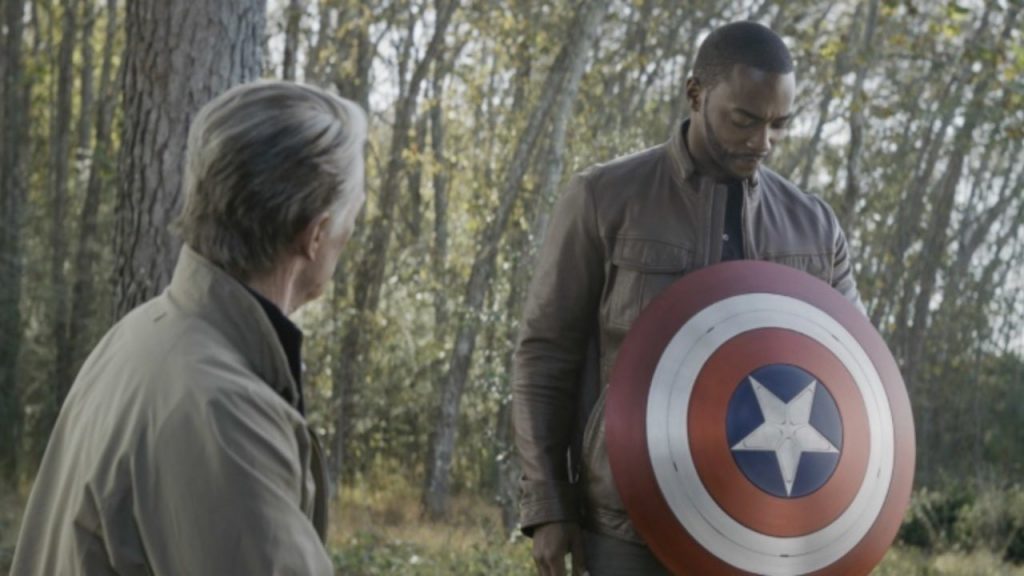 Spider-Man: Far From Home proved that the world thinks that Captain America died fighting the war of Earth. But Old Cap could still be alive, and he could come in to totally surprise everyone, including the government officials. His word is going to mean a lot. Sam Wilson will have to earn the title of Captain America in the series, but with Steve Rogers on his side, things could really turn into his favor by the end of the show. Let's wait and see what really happens and where does this show leave Sam Wilson & the Winter Soldier. The Thunderbolts are being set up by Black Widow and will appear first in The Falcon And The Winter Soldier, so perhaps Bucky could join that team.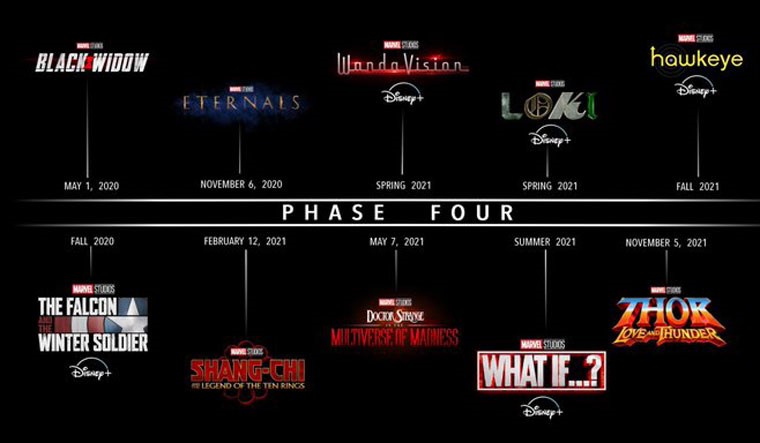 Marvel's future is huge and there's a lot that could happen. Black Widow is going to kick off the future slate on May 1. Here's how the rest of the Phase 4 slate looks like – The Falcon and The Winter Soldier in Fall 2020, The Eternals on November 6, 2020, WandaVision in 2020, Shang-Chi and the Legend of the Ten Rings on February 12, 2021, Doctor Strange in the Multiverse of Madness on May 7, 2021, Loki in Spring 2021, Spider-Man 3 on July 16, 2021, What If? In Summer 2021, Hawkeye in Fall 2021, and Thor: Love and Thunder on November 5, 2021. Following these are Ms. Marvel, Moon Knight and She-Hulk. Black Panther 2 has been scheduled for May 6, 2022.