Movies
Eternals Set Photos Reveal First look At Black Knight & Sersi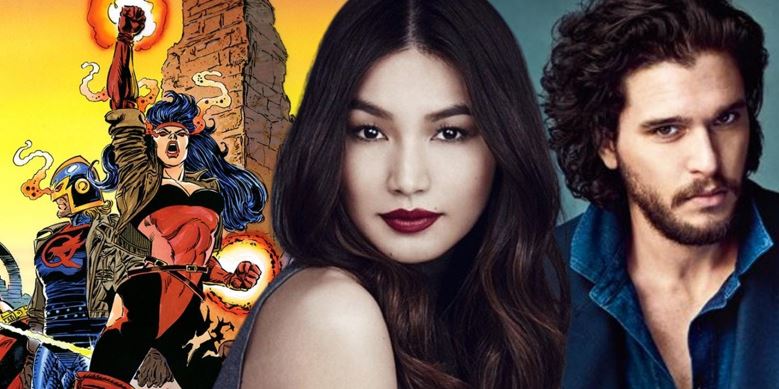 Rumors about Black Knight joining the MCU began in 2018, and they went rampant in early 2019. Then Avengers: Endgame came and it did nothing to acknowledge those rumors. Most of us had heard about Eternals being a film favored for Phase 4. But no one actually knew that Black Knight was also going to be a part of it. At D23 Expo, Kevin Feige revealed that Kit Harrington (Game of Thrones) is going to play Dane Whitman aka Black Knight. A look back at the comics made fans realize that the story of Eternals could be about the relationship that Black Knight & Sersi share. Eternals set photos surely gives a hint.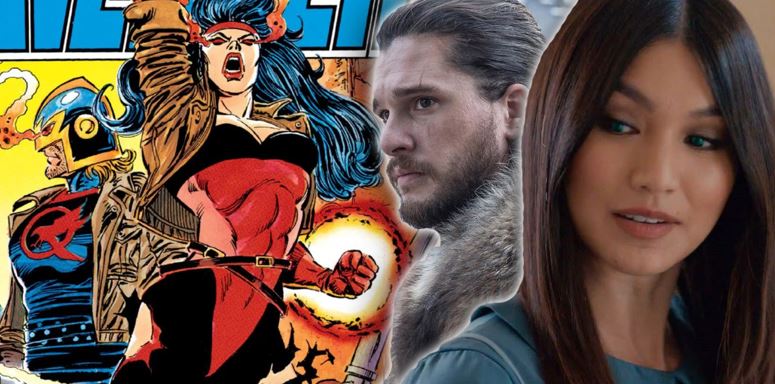 Now, a few new set photos have arrived and they've proven exactly what we theorized. A love angle between Dane Whitman & Sersi will definitely be explored in Eternals. The new set photos show them together and they confirmed another story element of the film yet again. Kevin Feige's comments on the Eternals hinted the story of the film a tiny bit:
"The Eternals know about the existence of The Avengers. The Avengers don't know much about The Eternals…Yet. Celestials are a big part of it, you've seen a little of the Celestials in Guardians of the Galaxy. Nowhere is the severed head of a Celestial. We will see the Celestials in their full, true enormous power in The Eternals."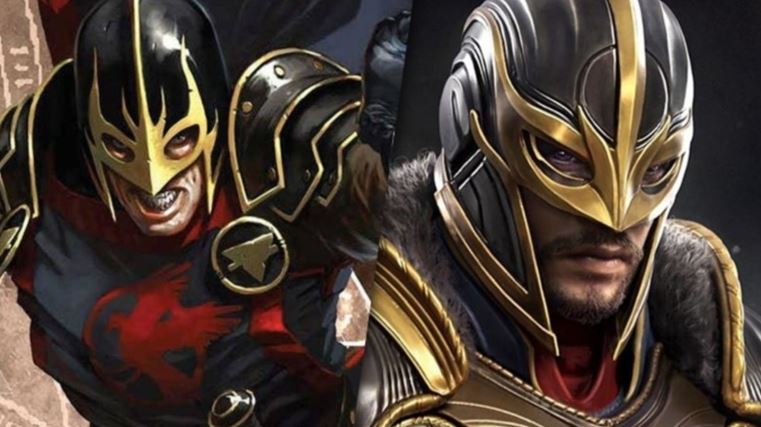 Eternals is taking place in the present day, but it will definitely dive into the rich ancient history of the MCU through flashbacks. Here's your first look at Kit Harrington & Gemma Chan on the set of Eternals in Hampstead Heath, North London:
These set photos show Gemma Chan hoisted in the air through a harness. But we've also seen a video of this happening. This video makes it seem that Sersi isn't flying on her own. It's like she's not in control and someone's sort of possessing her. The theory is that it could be a Celestial lifting her off the ground. The Celestials created the Eternals and they definitely have an involvement in the upcoming movie. We'll have to wait and see how things go.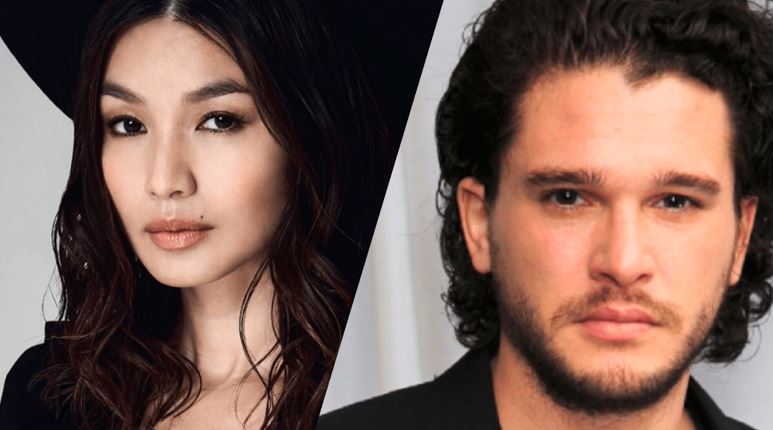 The relationship between Sersi and Black Knight is going to be a bit problematic since Sersi is an Eternal and Dane Whitman is a mortal human being. The Eternals do blend in with the humans but they do not necessarily mingle with them. Even in the comics, Sersi is someone who is rash & does her own thing. We assume she's going to be portrayed similarly in the movie.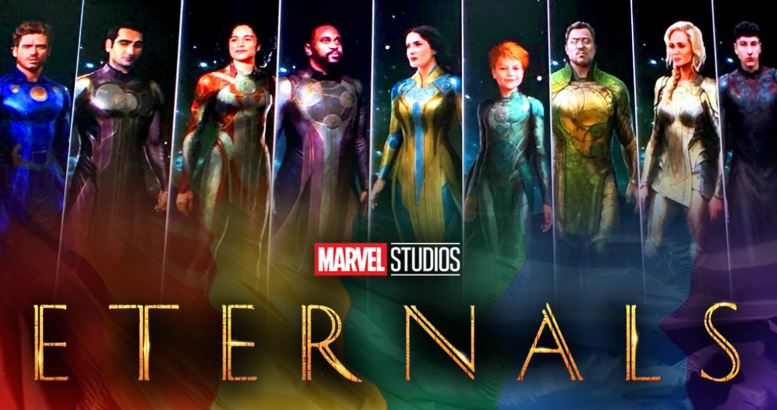 At CCXP, Marvel debuted the first ever footage of Eternals, and it more or less confirmed that Druig will be amongst the villains, as he'd lead the Deviants. Here's the description of the footage revealed by Marvel Studios:
"Druig (Barry Keoghan) the leader of Deviants opens doors to what looks like a training camp. He finds part of The Eternals reunited with Ikaris (Richard Madden) at the front. He stares at them and says "Welcome. Feel at home." The preview then alternates several images of the Eternals scattered around different parts of the world, all with a sacred or magnanimous appearance. They all appear together in uniform, apparently led by Ajak (Salma Hayek). In alternating scenes and glimpses, they gather around a bonfire, and Thena (Angelina Jolie) appears lit by the fire. Ajak and Kingo (Kumail Nanjiani) appear to be riding horses.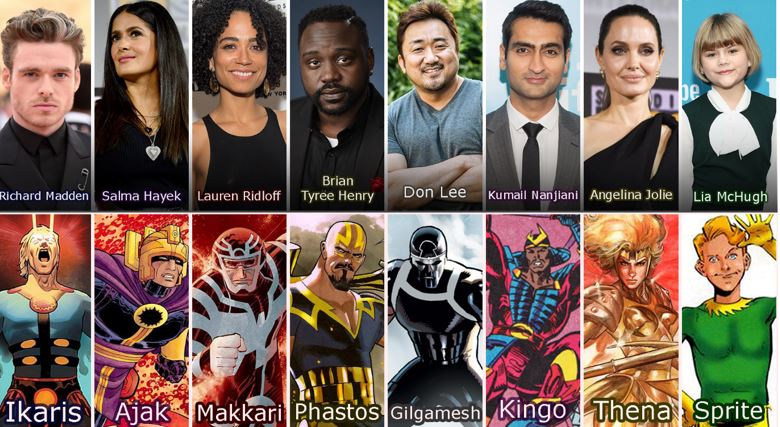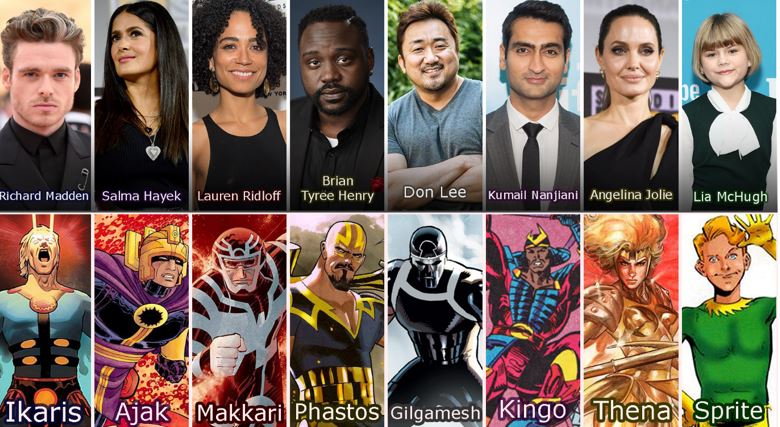 The scenes seem to show us many different cultures around the globe, but there is one character who appears several times alone and is definitely a mysterious highlight of the footage: Sersi (Gemma Chan). When they all come together on the beach, Sersi clasps Sprite (Lia McHugh) in what appears to be a solemn act. The preview ends with Ajak saying "these people have changed us. We need to protect them."
We should expect a trailer for the Eternals in the next 2-3 months. It will arrive on November 6, 2020.
I just have the biggest passion for everything cinematic! I want to share this passion with everyone through my writing about Hollywood Movies and TV. Other than that, I am a big sports fanatic and enthusiast. I'd like to write about my favorite sports as well some day.