Movies
10 Greatest Decade Defining Movie Franchises – Ranked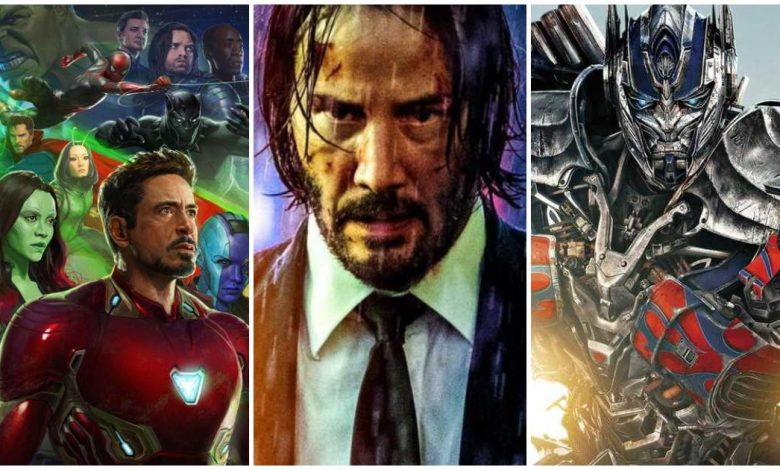 Decade Defining Movie Franchises:
Every Studio that has enough clout in Hollywood has tried their hands in making a successful movie franchise. Some have failed. Some have managed to fizzle out. Some have managed to keep the ball rolling. Some, through sheer luck or skill, has managed to engage the audiences and rake in huge amounts of money. The last decade saw many of these franchises make their mark in Hollywood. But only a few were lucky enough to truly make a difference.
 10. Despicable Me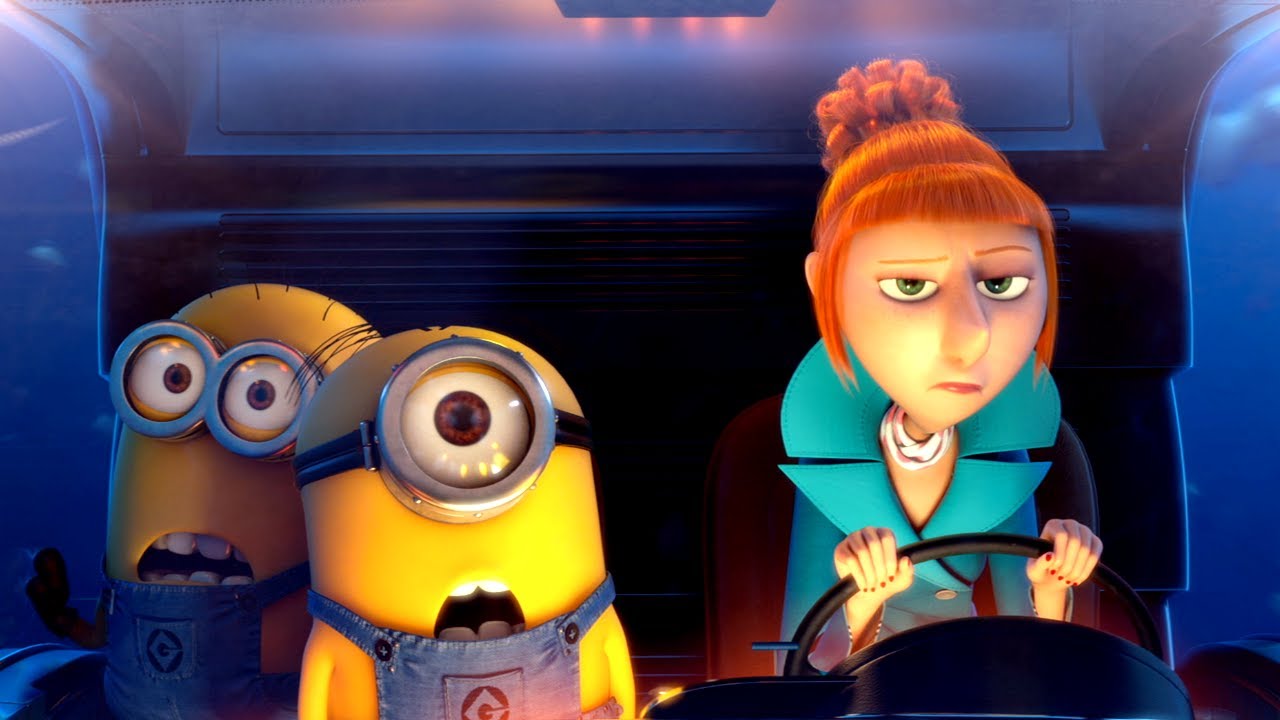 To date, the Despicable Me movie franchise has released 4 movies, with another one in tow to be released next year. It has grossed more than 2.7 Billion Dollars in total revenue and has steadily acquired a huge fan base. If you are not a fan of Gru then you will most certainly be a fan of the cute and cuddly minions. With Minions, Despicable Me has created a sub-franchise and spin-off that has the potential to surpass even its parent franchise. Despicable Me 3 is a hit with an audience that has an age ranging from children to senior adults. It is because of his reason that Universal Pictures is not ready to let this franchise go. They know they can milk it even more and we are more than happy to see Gru and his yellow minions again on the big screens.
 9. The X-Men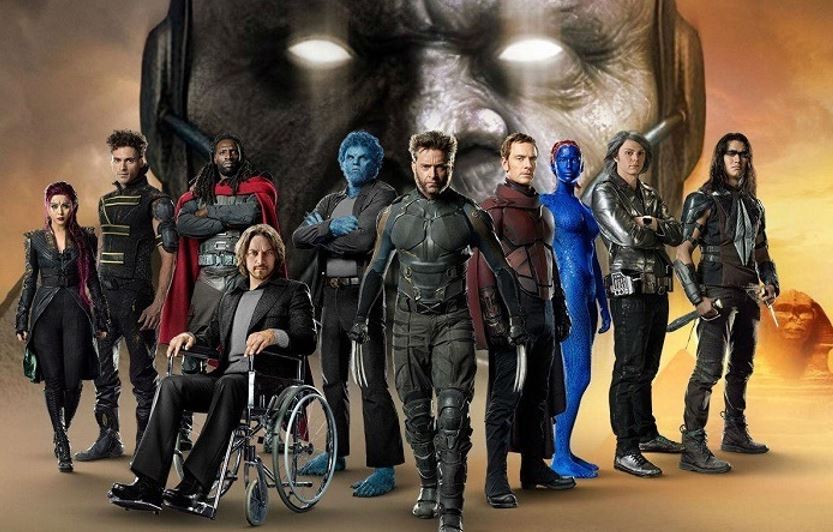 There have been so many X-Men movies that were released by Fox Studios this decade that we have lost count. There was X-Men: First Class. There is X-Men: Apocalypse. There is X-Men: Days of Future pats. Then there is also the Deadpool franchise. And let us not forget Logan – the movie that finally forced us to bid adieu to Hugh Jackman's run as the Wolverine. The X-Men franchise may have encountered several setbacks on the way but it is still a household name and it managed to keep the banner afloat this decade by giving us many surprising hits. Now that the Disney-Fox merger has happened, the future looks bright for the X-Men.
 8. Transformers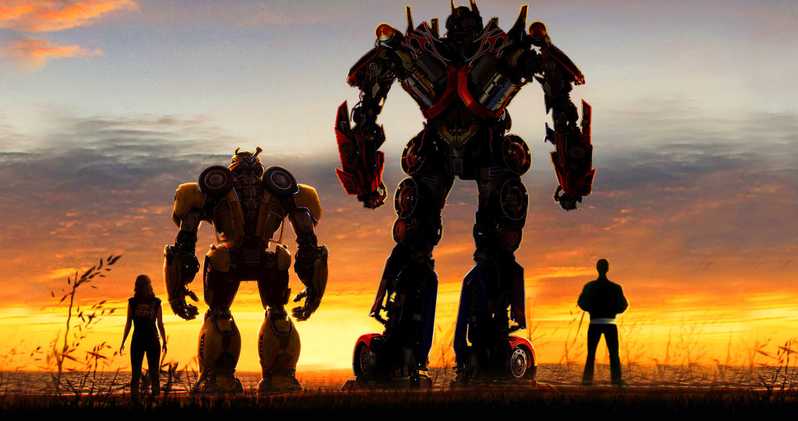 Mathew Vaughn's brainchild – the Transformers was an ice-breaker for the high budget action science fiction genre. The Transformers series has generated more than 3 Billion in revenue and most of it has been on this decade. The greatest strength of the Transformers series is that they are mostly CGI driven. Apart from a few core cast members that can always be changed if need be like Paramount did with Megan Fox and Shia Labeouf, the series can chose to stay alive for several decades to come. Paramount has already invested heavily in CGI and they intend to use it to resuscitate the Transformers series, which has recently had lower profit margins and returns. Although we will add that if Bumblebee is of any indication, the Transformers series is far from over.
 7. James Bond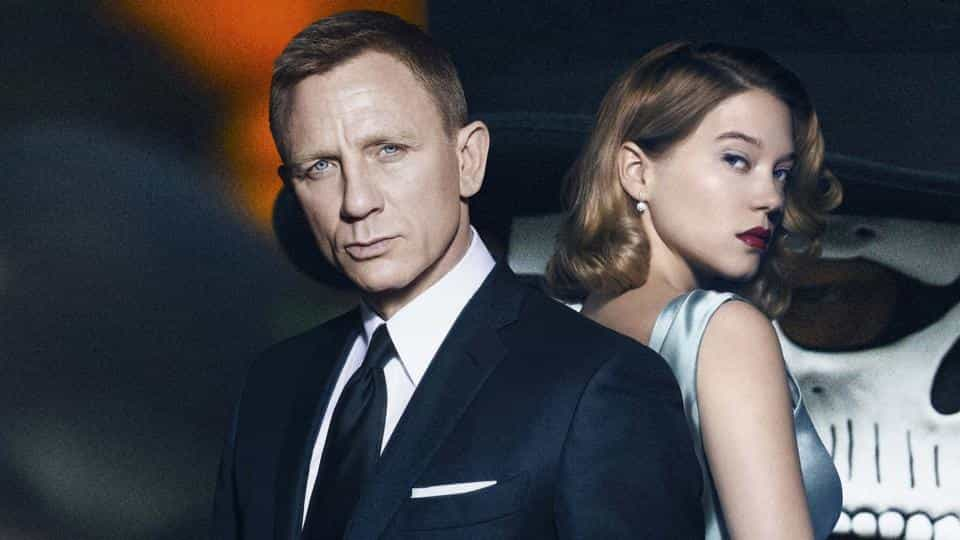 The spy franchise began with James Bond. It was 007 and his antics that led to the creation of other espionage thrillers featuring similar suave and charismatic characters taking the lead. James Bond had two very successful additions to the franchise this decade. Both Skyfall and Spectre were hits although the former clearly out-shone the latter and was even nominated for the Oscars. James Bond has come a long way since just being about a British spy that goes on missions to exotic places. It has managed to keep up with the times. There are even talks of changing the very definition of James Bond. Maybe in the future the 5 Billion Dollar franchise will see a female Bond or a Non-White actor playing James Bond on screen.
 6. Fast and Furious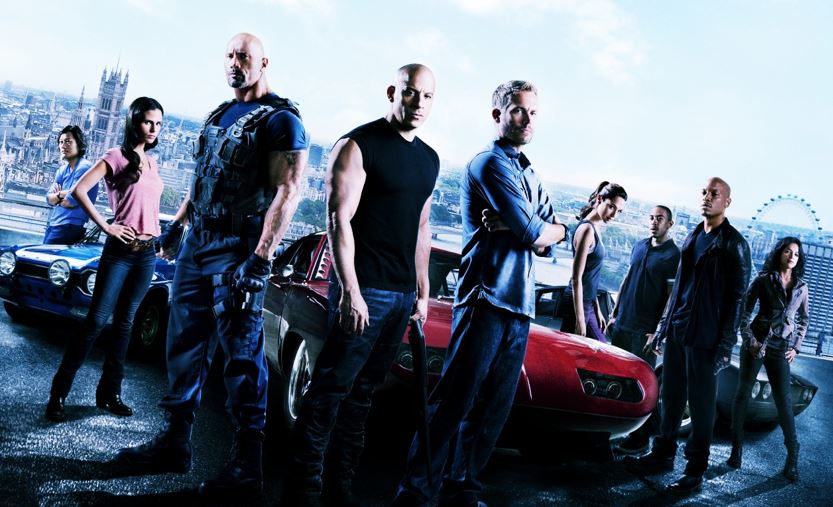 A movie series that refuses to die, the Fast and Furious franchise has released numerous movies under their banner and a lot of other popular actors have been taken in. With Fast 5, the Rock aka Dwayne Johnson became an official part of the franchise as Luke Hobbs. The franchise was already an established player in Hollywood well before 2010 but in this decade it completely remodelled itself after its Box Office numbers started to dwindle. Using CGI and creating nigh impossible and incredible action sequences, the Fast and Furious has generated a huge fan base that is ardently loyal and faithful. They have even started to create Spin-off series. Fast and Furious Presents: Hobbs & Shaw is also a movie that generated a lot of revenue for the Studio.
 5. Planet of the Apes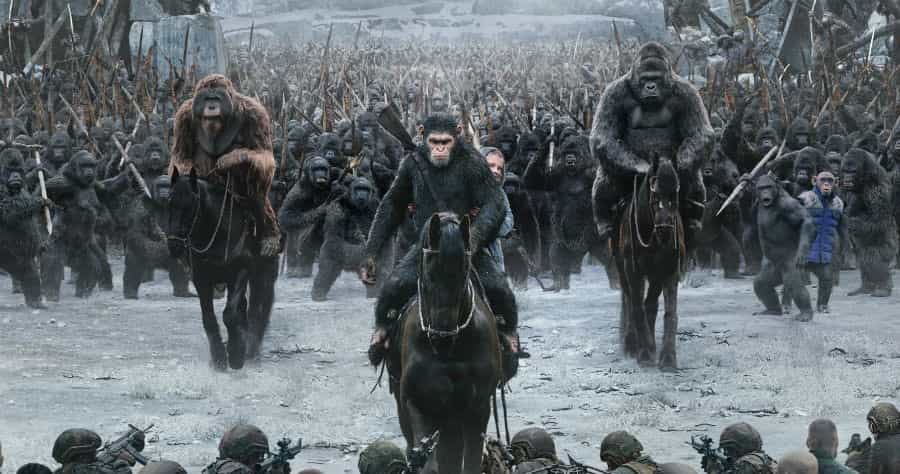 Planet of the Apes was never meant to be turned into a franchise. As a matter of fact, the Studio executives were sceptical the movie would even be able to break even when the first rebooted instalment was released in the early 2010's. It did not just break even Rise of the Planet of the Apes took the franchise to a whole new level. Collectively the franchise has helped the Studio earn more than 1.6 Billion Dollars. It is a franchise that only grew better and better with each consecutive instalment. The only weakness this franchise has that the Production Company – Chernin Entertainment, refuses to cash in on the success of the franchise by milking it even more. Let us hope the cult of Caesar does not die out the in the next decade.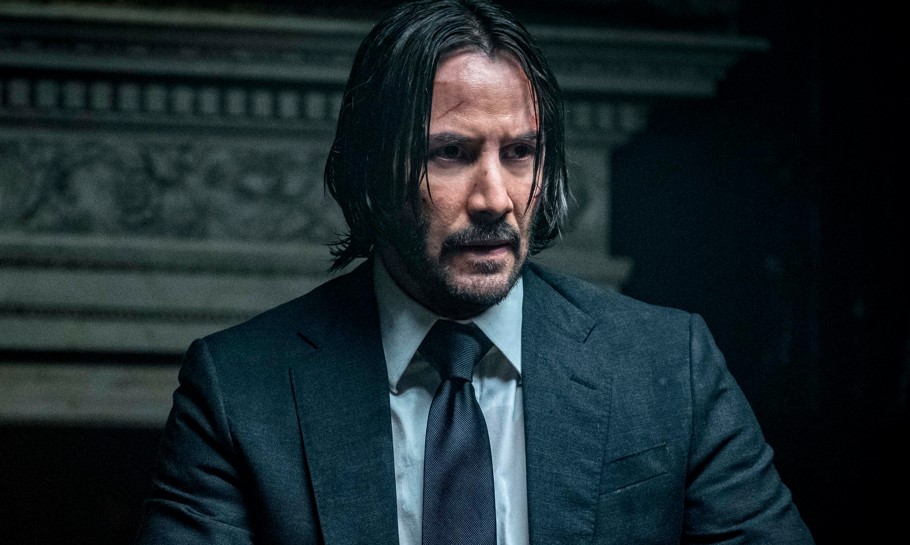 Is it even possible to make this list without a franchise that has become so synonymous with greatness?? John Wick was a movie that brought back Keanu Reeves career from the brink of extinction. It re-launched Reeves as a remorseless Hitman who is both deadly and possesses a heart of Gold. John Wick gave birth to not one but three instalments, each having more action and bloodshed than its predecessor. John Wick has gained a cult-like status amongst the fans pretty quickly. The Studio was right to make the decision of releasing only one John Wick movie every few years to help balance the hype so that the movie does not lose its charm, something the other Studios should take note of.
 3. DC Extended Universe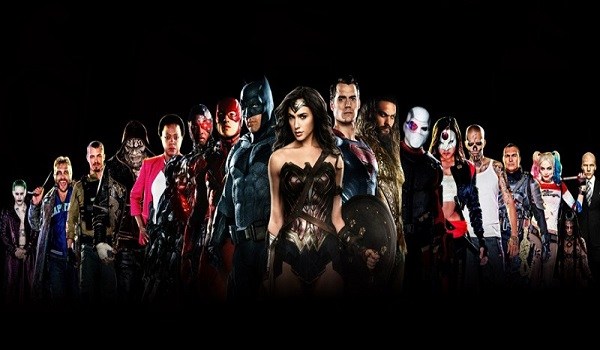 While it does have a lot of haters, the DCEU has made quite a name for itself. If you set aside Batman vs. Superman: Dawn of Justice, Justice League, and Suicide Squad, the rest of the movies made quite a splash last decade. Since it only came in the last decade and has managed to make Billions of dollars already, the DC Extended Universe has a bright future. Man of Steel, Aquaman, Wonder Woman and Shazam were amazing hits and were received extremely well. Even Joker, which is not an official DCEU property, but is still a DC character, has made more than a billion at the Box office. This means that the DC characters still have a lot of opportunities at the theatres.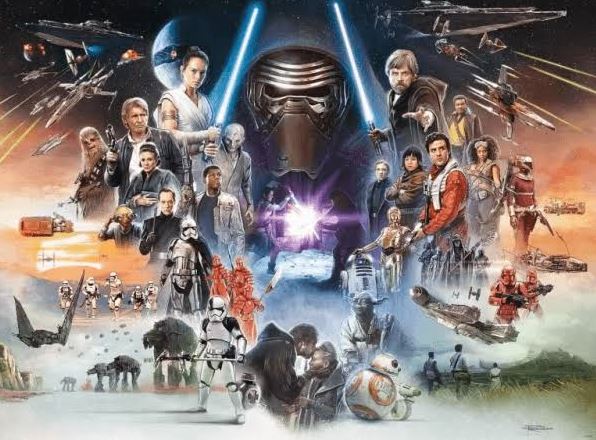 Star Wars returned to the theatres with Star Wars: The Force Awakens. The movie grossed more than 2 Billion dollars marking the return of the Star Wars series. Star Wars went on to make two more installments, completing the Force Awakens trilogy. The trilogy also gave birth to several one-shot spin-offs. Rogue One: A Star Wars Story is still considered one of the greatest Star Wars movies of all time. Solo: A Star Wars story soon followed that, although it wasn't as well-received as the former. The Last Jedi and the Rise of Skywalker have signaled the end of the Skywalker saga and Star Wars: Episode X will feature a new legacy unfold! All in all, this decade was a milestone for the Star Wars universe.
 1. Marvel Cinematic Universe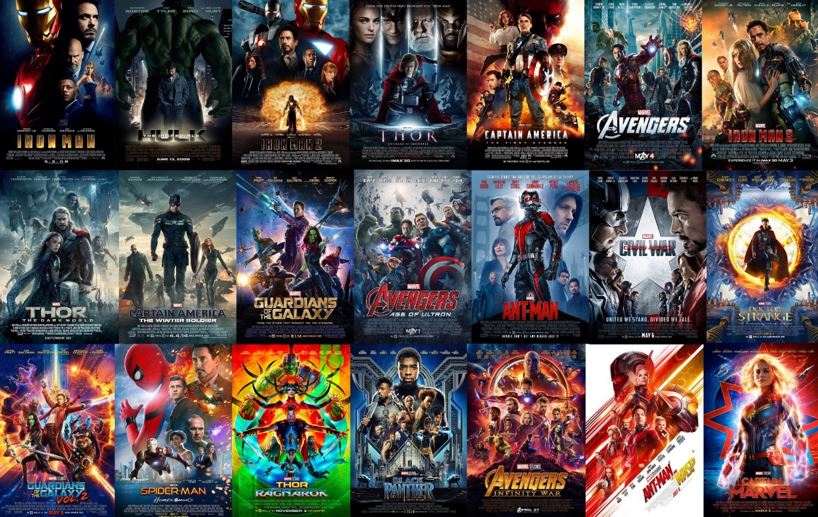 The one franchise to rule it all – the Marvel Cinematic Universe is the world's most profitable movie franchise. It has movies under its belt like Black Panther and Infinity War that have alone made money that an entire franchise has made in its entire lifetime. The Marvel Cinematic Universe is currently unstoppable with the last decade being exceptionally fruitful for Marvel Studios as they launched so many movies with each movie steadily increasing its fan following and making it a pop-culture behemoth. They are just getting started as Marvel's Phase 5 for the MCU is about to push the adventures of our favorite Marvel Superheroes to the final frontier of space and beyond.