Movies
Avengers: Endgame & Joker Win Big at the Critics' Choice Awards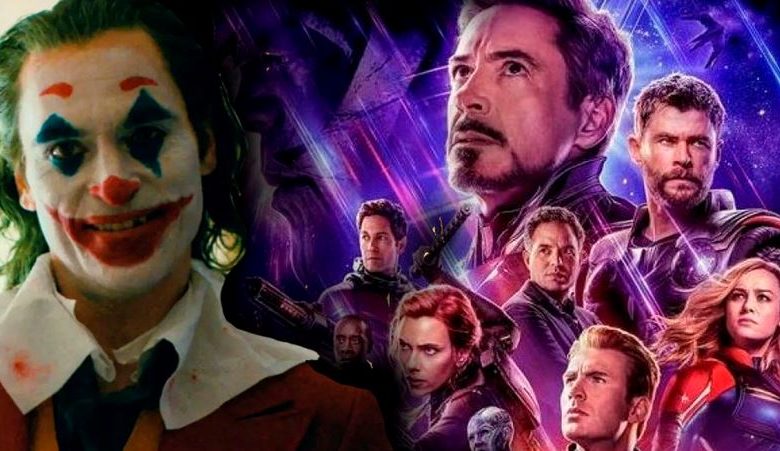 Joker has been dominating every award show over the past few days. Avengers: Endgame may have made more money at the Box Office than any other film, but Joker has been the complete package in all categories. The Best Actor award for Joaquin Phoenix is almost a given for every award show, but there's much more to a movie than just the Best Actor and the Best Picture award. And that's where Avengers: Endgame is kicking in. Avengers: Endgame has had a near-perfect run at the 25th Annual Critics' Choice Awards.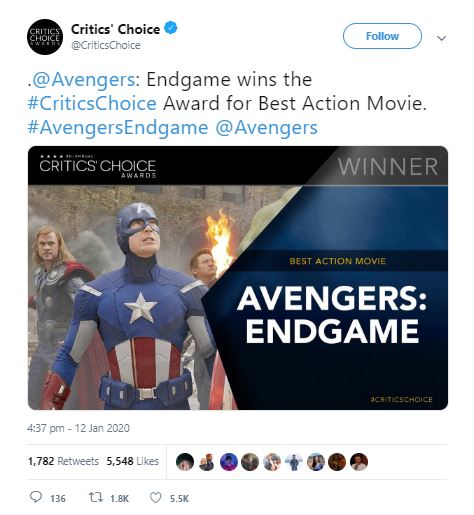 Avengers: Endgame was nominated in 3 categories and it has won 2 out of those. Initially, Avengers: Endgame bagged the Best Action Movie award against the likes of 1917, Ford v. Ferrari, John Wick: Chapter 3 – Parabellum, and Spider-Man: Far From Home. After that, it also won the award for Best Visual Effects and the other films that were nominated were – The Aeronauts, 1917, Ford v Ferrari, Ad Astra, The Lion King, and The Irishman.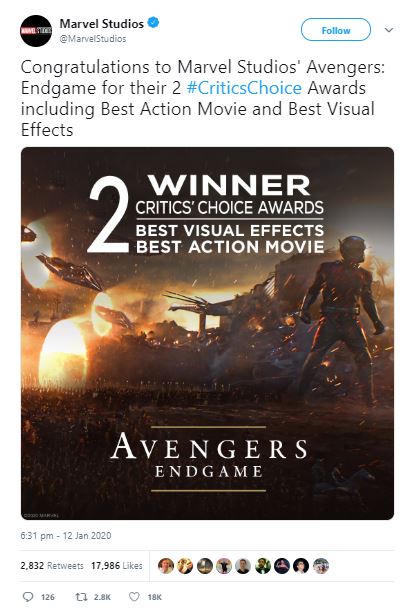 As for the third category, Avengers: Endgame was nominated for Best Sci-Fi/Horror film of 2019. 'Us' took the Award home and Ad Astra, Avengers: Endgame, and Midsommar were the ones who lost. Now let's get to the success of Joker. Apparently, Joker was even bigger than Avengers: Endgame at 25th Annual Critics' Choice Awards.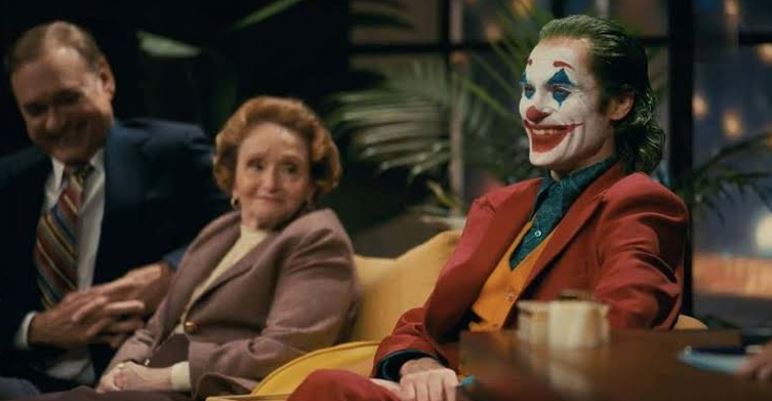 Joker was nominated in 7 categories – Best Actor, Composer, Cinematography, Composer, Picture, Production Design & Makeup. As it turns out, Joker has won 2 out of these. The first was for the best Original Score and composer Hildur Guðnadóttir bagged it with ease. He also won the award for the Best Original Score at the 77th Golden Globe Awards last weekend. As for the second award-winning category, it was more or less obvious that Joaquin Phoenix was going to win the Best Actor here just like he won it at the 77th Golden Globe Awards. This time Phoenix managed to take down Antonio Banderas (Pain and Glory), Robert De Niro (The Irishman), Leonardo DiCaprio (Once Upon a Time in Hollywood), Adam Driver (Marriage Story), Eddie Murphy (Dolemite Is My Name) and Adam Sandler (Uncut Gems).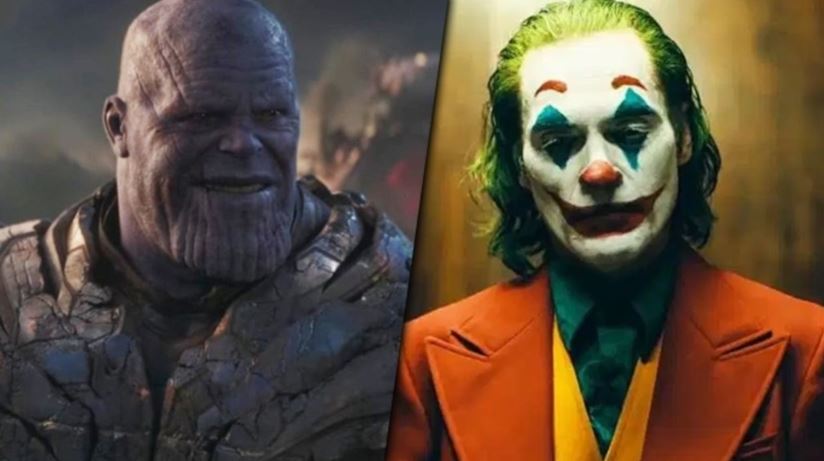 Even though Avengers: Endgame was just nominated in 3 categories and Joker was nominated in 7, both films have managed to win 2 awards each. Now that's a healthy competition. Joker was a one of its kind movie, and Avengers: Endgame was the biggest film crossover ever. We definitely need more of these two amazing kinds of projects. Joker will definitely inspire studios to make more of these small budget twisted R-rated films while every studio is already trying to follow the path of Avengers: Endgame like crossovers in a shared Universe. So let's see Hollywood grow with even more inspirational big & small budget movies.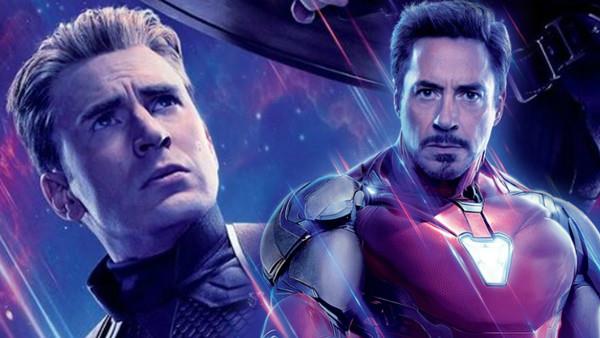 The one achievement that none of the Marvel films enjoy is regarding the actors working in the films. Robert Downey Jr. & Chris Evans clearly deserve recognition at the award shows for the work they've done in Marvel movies. But, they haven't really got what they do deserve, i.e. a nomination. Let's hope that at least one of these actors will be nominated for the Best Supporting Actor Award at the Oscars.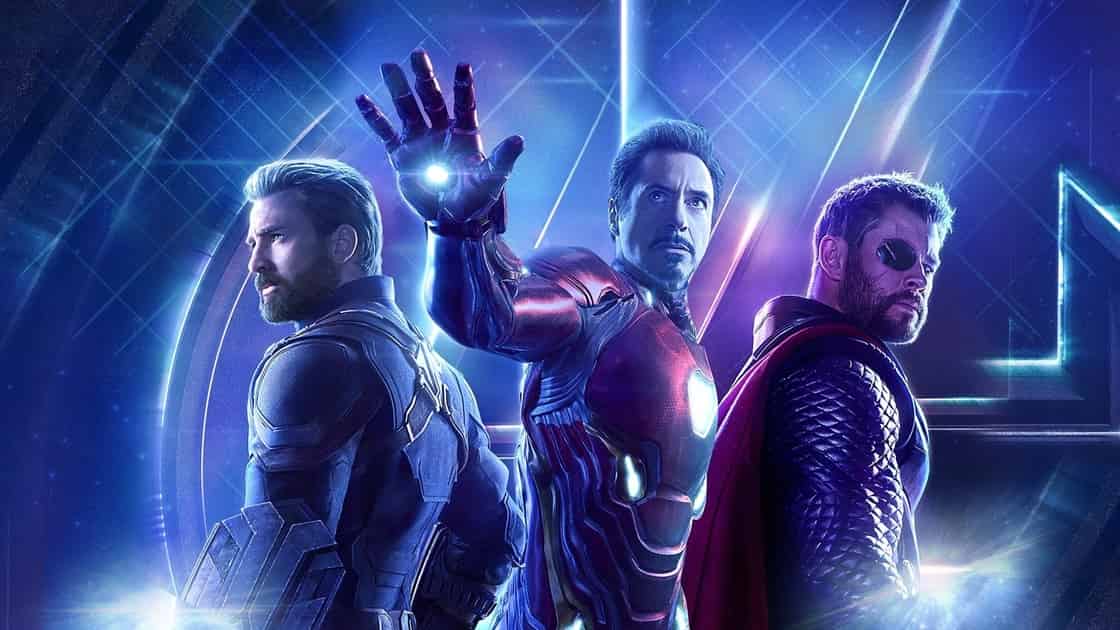 Directed by Joe and Anthony Russo, Avengers: Endgame stars Robert Downey Jr. as Iron Man, Chris Evans as Captain America, Mark Ruffalo as Bruce Banner, Chris Hemsworth as Thor, Scarlett Johansson as Black Widow, Jeremy Renner as Hawkeye, Brie Larson as Captain Marvel, Paul Rudd as Ant-Man, Don Cheadle as War Machine, Karen Gillan as Nebula, Danai Gurira as Okoye, Chris Pratt as Star Lord, Zoe Saldana as Gamora, Vin Diesel as Groot, Dave Bautista as Drax, Bradley Cooper as Rocket, Gwyneth Paltrow Pepper Potts, Jon Favreau as Happy Hogan, Benedict Wong as Wong, Tessa Thompson as Valkyrie, Samuel L. Jackson as Nick Fury, Cobie Smulders as Maria Hill, William Hurt as General Ross, Tilda Swinton as Ancient One and Josh Brolin as Thanos.