Movies
Dwayne Johnson Reveals His Black Adam Movie Poster & Release Date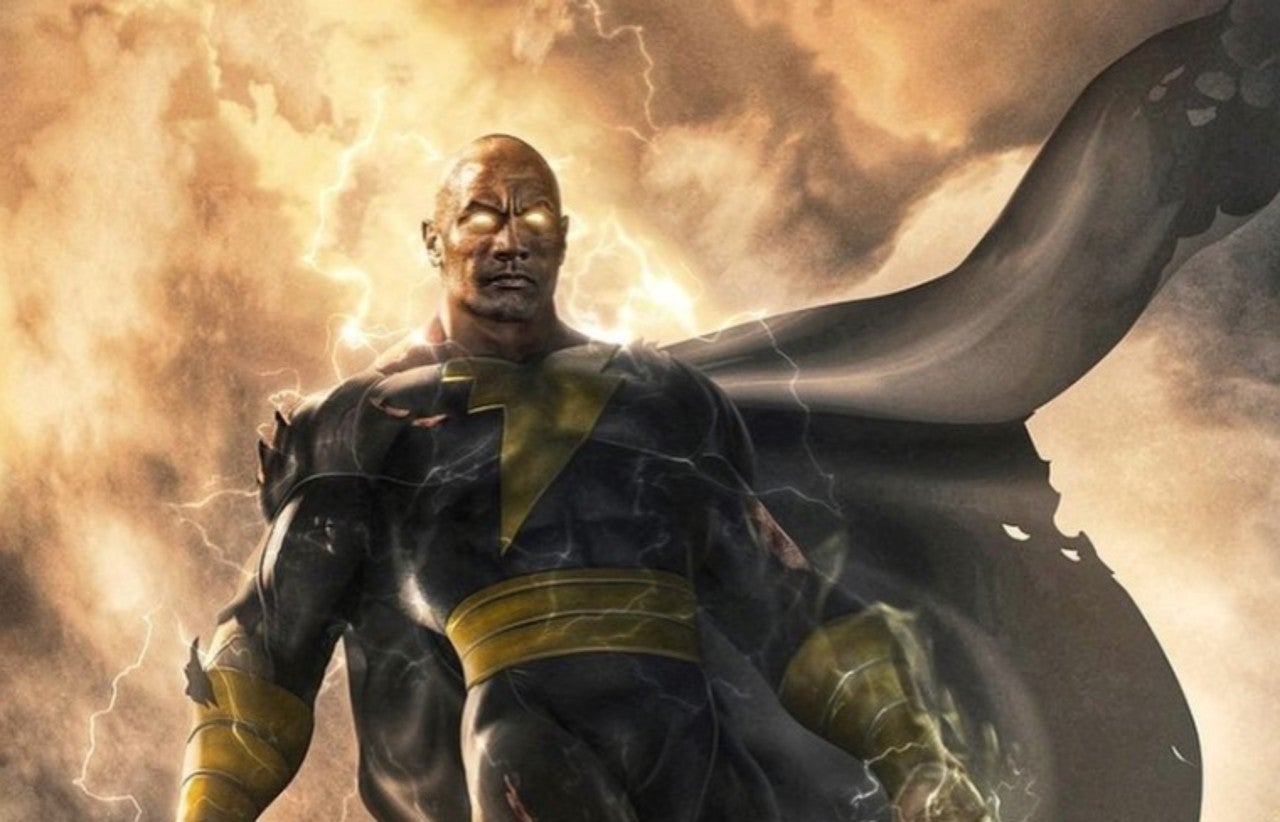 Just last month, we got to know that Black Adam will go under production by June 2020 as that's what Dwayne Johnson aka The Rock revealed. Johnson has been attached to this character for a decade and finally, things are looking pitch perfect. Those who have been excited for Johnson to make his debut as Black Adam could now get happy because we know when it is officially coming out. And, it's much sooner than we expected.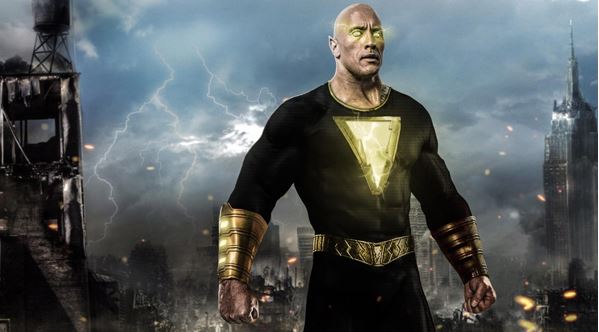 WB was initially releasing 2 live action DC movies in 2021 and since the last two months of the year are packed with big releases like Fantastic Beasts 3 & Sherlock Holmes 3, we didn't think that WB would actually release a third DC film in the year. So, even though Black Adam was starting production by June 2020, it seemed that the film will come out early 2022, taking an equal amount of time to be made as The Suicide Squad. But apparently, WB are making a third DC release within the same year and we'd all be the ultimate winners. Dwayne Johnson has revealed the first look at his Black Adam.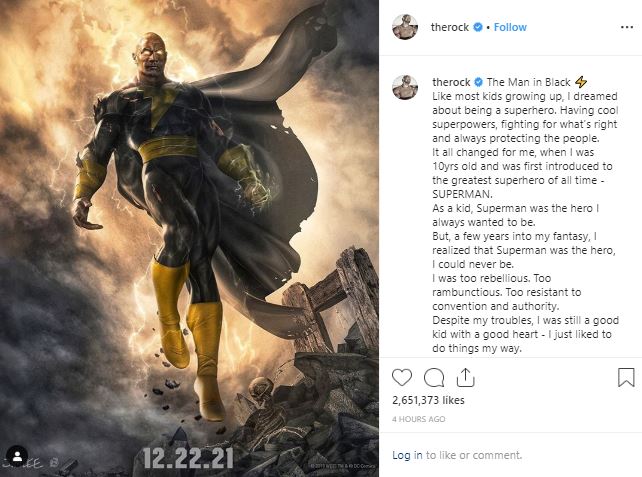 Here's what he wrote while revealing the release date of Black Adam:
"The Man in Black
Like most kids growing up, I dreamed about being a superhero. Having cool superpowers, fighting for what's right and always protecting the people. It all changed for me, when I was 10yrs old and was first introduced to the greatest superhero of all time – SUPERMAN. As a kid, Superman was the hero I always wanted to be. But, a few years into my fantasy, I realized that Superman was the hero, I could never be. I was too rebellious. Too rambunctious. Too resistant to convention and authority. Despite my troubles, I was still a good kid with a good heart – I just liked to do things my way.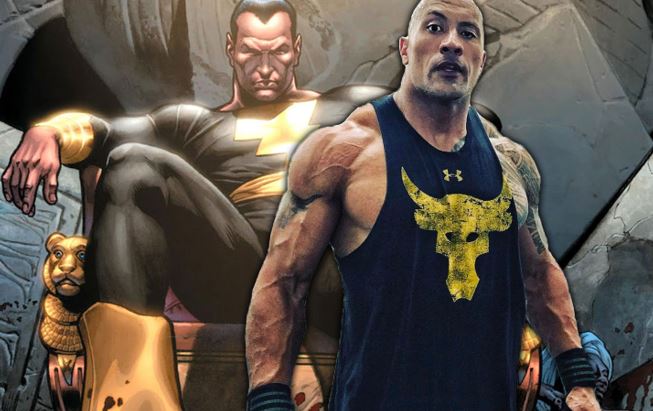 Now, years later as a man, with the same DNA I had as a kid – my superhero dreams have come true. I'm honored to join the iconic #DCUniverse and it's a true pleasure to become, BLACK ADAM. BLACK ADAM is blessed by magic with the powers equal to SUPERMAN, but the difference is he doesn't toe the mark or walk the line. He's a rebellious, one of a kind superhero, who'll always do what's right for the people – but he does it his way.
Truth and justice – the BLACK ADAM way. This role is unlike any other I've ever played in my career and I'm grateful to the bone we'll all go on this journey together.
BLACK ADAM – 12.22.21"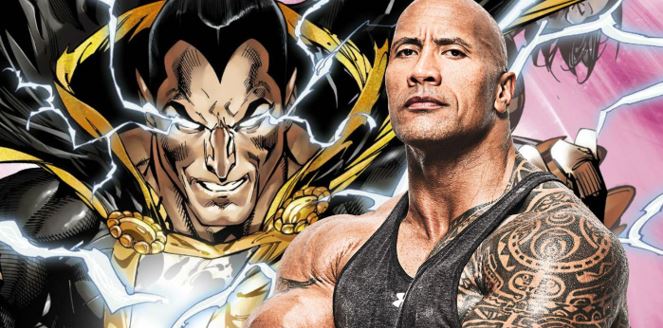 While we're really happy that WB is going to release the Black Adam movie as soon as 2021, it does seem crazy that they're releasing the film in such heavy competition, not just with Disney but their own film! Black Adam is going to compete with Avatar 2 which comes out on December 17, 2021. And apparently, Sherlock Holmes 3 has also been slated for a December 22, 2021 release. No Studio would ever pull a stupid movie like this by releasing 2 of their films on the same day. So, Sherlock Holmes 3 will either be preponed or postponed. Still, Avatar is a massive competition and there's also Hotel Transylvania 4.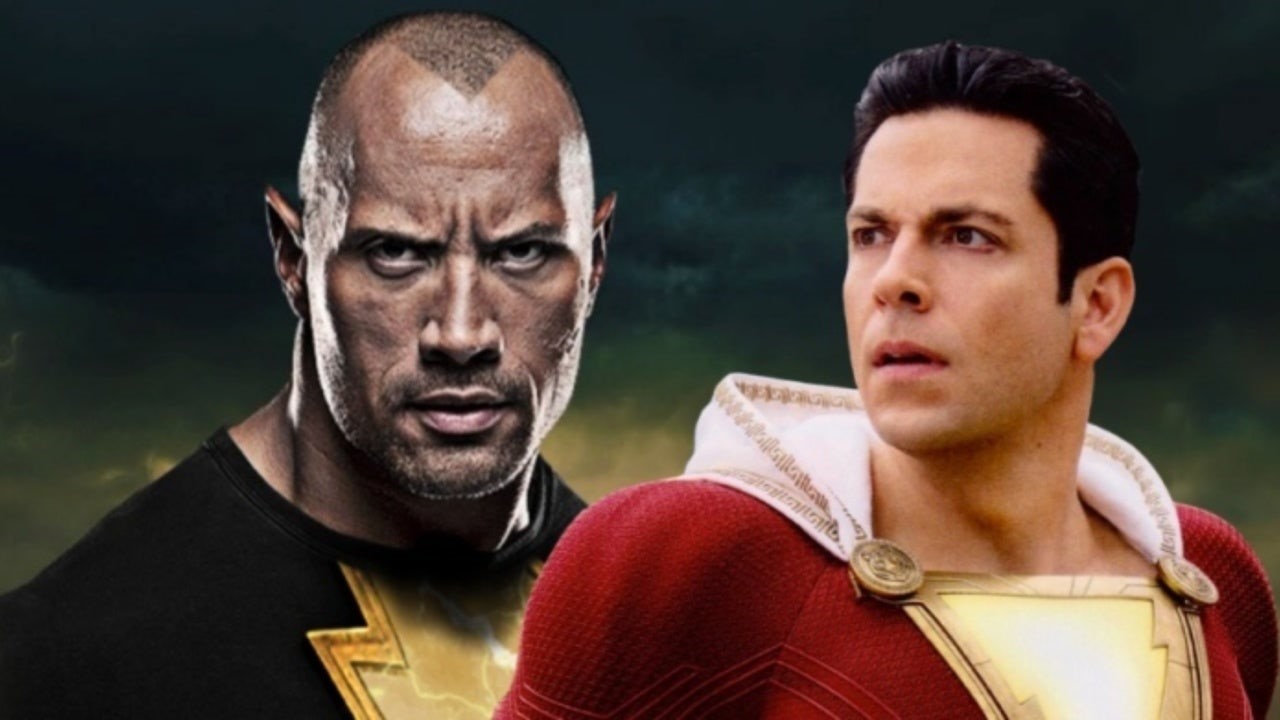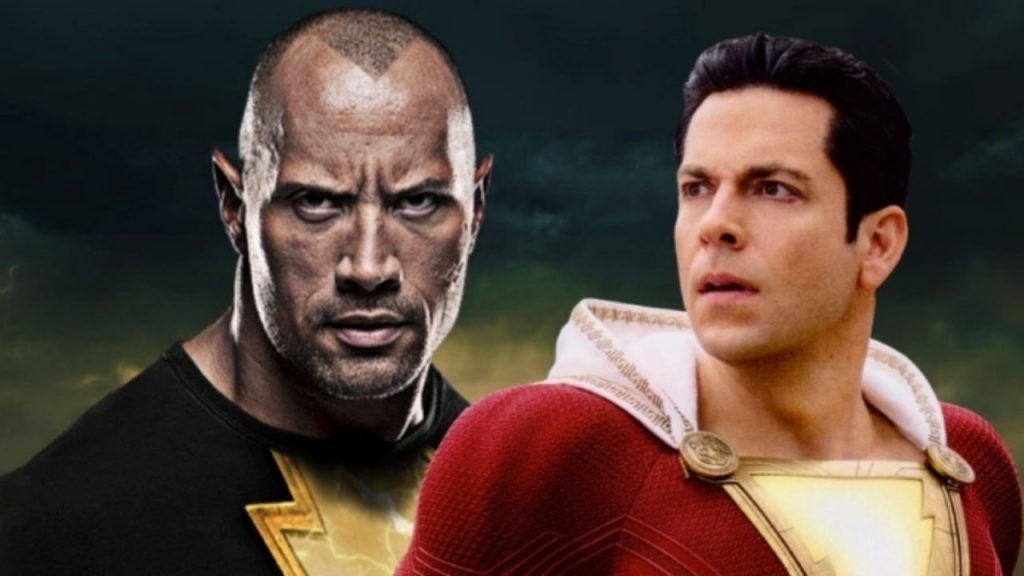 Anyway, things will be sorted soon. But this release revelation also tells us one more thing. Shazam! 2 could now be set for a 2022 release because that's the film where Black Adam could cameo after his solo film. Even Director David F. Sanberg might want to shoot soon as the Shazam! family children will grow older soon. And, The Flash might also release in 2022, which means WB will release 3 movies a year from 2021 & beyond.
Let's hope that director Jaume Collet-Serra will do justice to Black Adam.