Movies
Avengers: Endgame – Alternate Time Travel Suit Designs Revealed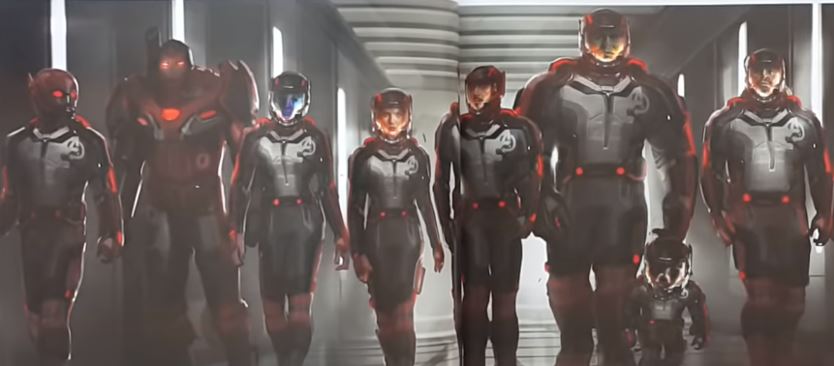 Avengers Endgame Alternate Time Travel Suit:
Marvel's Avengers: Endgame: The Art of the Movie book has finally been released and it has revealed so much new content for us to witness. The book just overwhelms you with what could have been instead of what actually happened. We got to see so many alternate looks for the Hulk (who in one design had a Mohawk!), Captain America, Black Widow, Thanos, Ronin, Rocket, War Machine, Rescue Captain Marvel & most importantly, Bro Thor! Take a look at the following video if you haven't:
One of the most eye-catchy segments in this video is where we get to see the alternate Time Travel suits! The artists really played a lot with those designs. We recently got to see a deleted scene that showed how the Avengers time travel suits came to be. Tony says that the suit involves a Pym Tech, Stark styling and the face mask, which is a courtesy of the Guardians of the Galaxy. So, keeping this in mind there were just so many designs that the artists ran through. Take a look: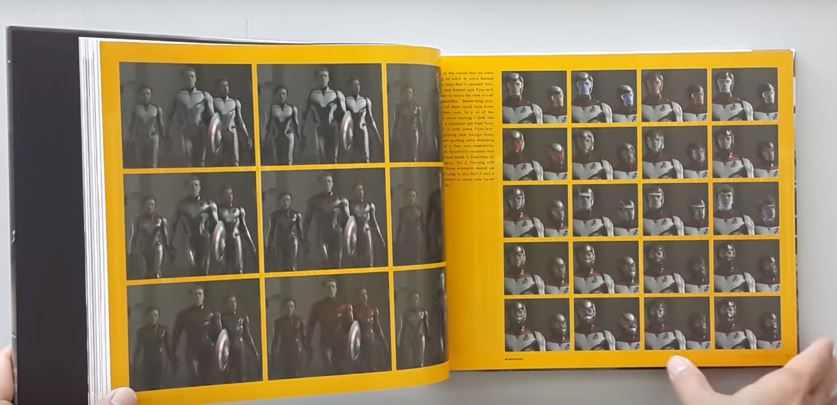 There were just so many designs conceptualized for several heroes. The colors went from blue to red, to completely black. Ultimately as we all know, the creatives settled with white. Here's a look at the individual hero designs:
This orange time travel suit looks totally awesome on Captain America. It actually gives an Orange Lantern vibe. But these giant helmet suits prove how crazy the design could have been. So, we're okay with what we ultimately got.
Black Widow
Natasha also gets some cool designs for the time travel suits. Marvel could have definitely considered having more red on these suits. But we're glad that it was a combination of White Red and Black, and not just 2 out of these 3 colors.
Hulk
This is where the suits get even crazier. These images show how different the helmets could have been from the ones that we got. One of these designs is actually a combination of Ant-Man and Iron Man's helmet.
Rhodey & Rocket
Rocket brings a pretty cool flair to these suits. Imagine, there could have been a yellow time travel suit as well. Rhodey is the real deal though. There weren't just alternate designs for the War Machine time travel armor, but Rhodey could have actually carried the suit in a literal Box behind him.
The Team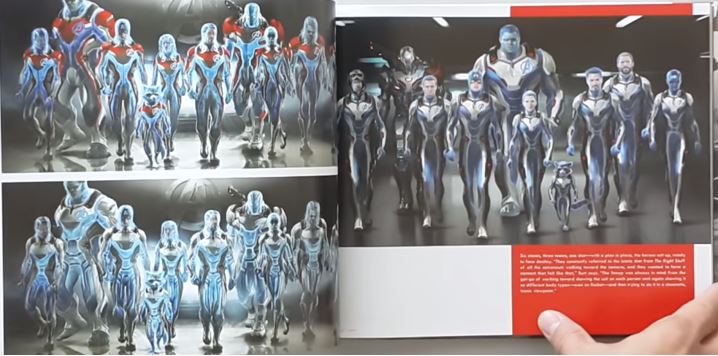 This really is some cool piece of artwork. Honestly, most of these designs could have worked in the final cut because the Avengers never wore similar suits prior to Endgame. So whatever design the creatives would have chosen would've been loved by the audience. Though, let's just be thankful of what we ended up getting in the final cut.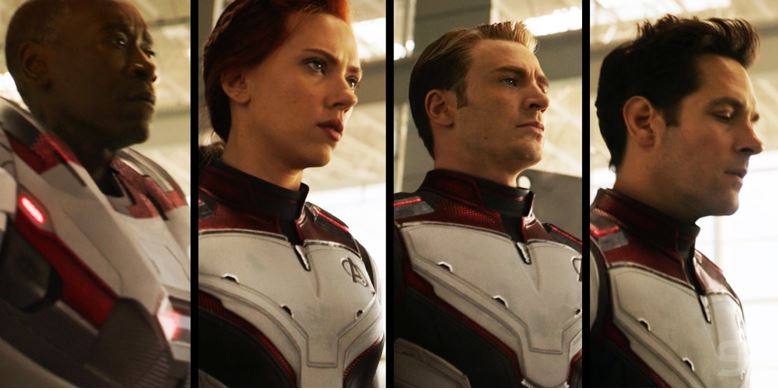 Directed by Joe & Anthony Russo, Avengers: Endgame stars Robert Downey Jr., Chris Hemsworth, Mark Ruffalo, Chris Evans, Scarlett Johansson, Benedict Cumberbatch, Jeremy Renner, Don Cheadle, Tom Holland, Chadwick Boseman, Paul Bettany, Tom Hiddleston, Idris Elba, Danai Gurira, Benedict Wong, Elizabeth Olsen, Anthony Mackie, Sebastian Stan, Gwyneth Paltrow, Josh Brolin, Pom Klementieff, Karen Gillan, Dave Bautista, Zoe Saldana, Vin Diesel, Bradley Cooper, Chris Pratt, Paul Rudd, Samuel L. Jackson, Cobie Smulders, Tessa Thompson, Evangeline Lilly, Michelle Pfeiffer, Michael Douglas, Tilda Swinton, Ava Russo and Brie Larson.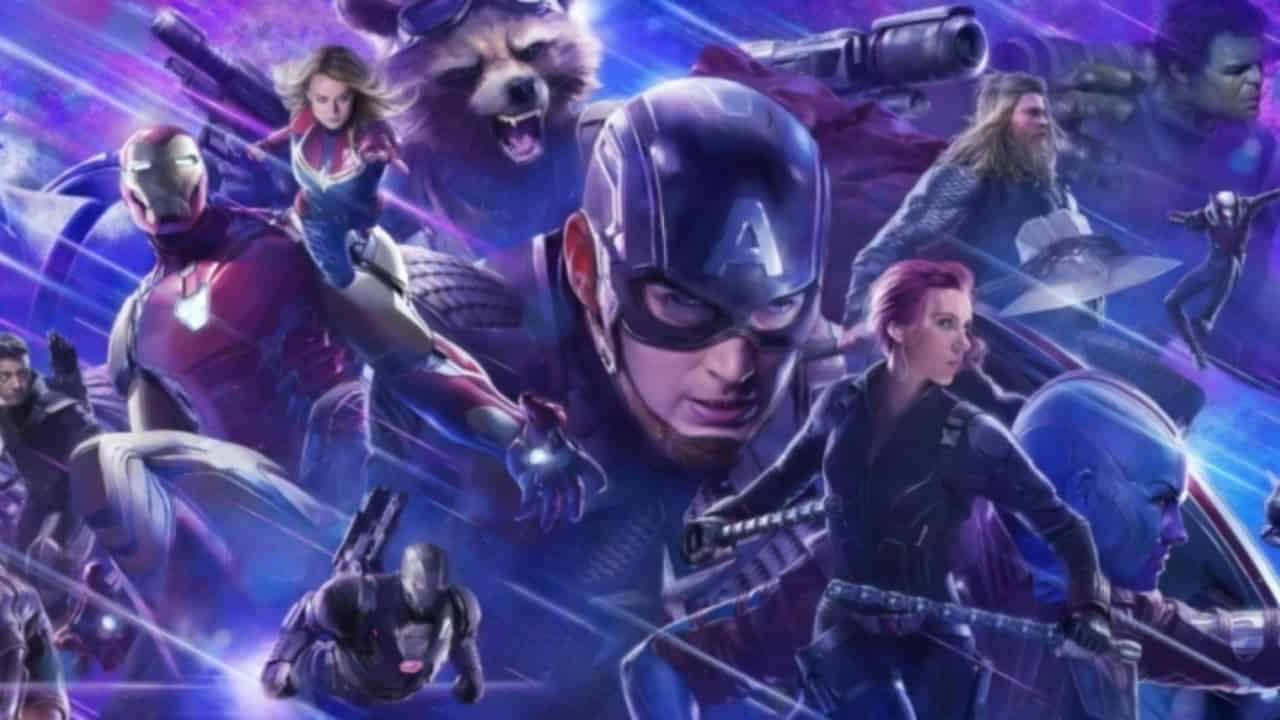 Here's the synopsis of Avengers: Endgame:
"Thanos snapped his fingers in Avengers: Infinity War, and half the life in the universe instantly dissolved. Now a ragged group of surviving warriors, including Captain America, Black Widow, Iron Man, Thor, and the Hulk works to counteract the Mad Titan's genocidal action.

Since our heroes couldn't stop Thanos the first time, what makes them think they can win in a rematch? The answer may be in overwhelming power, thanks to Captain Marvel, or in the tiniest spaces between atoms accessible to Ant-Man. Avengers: Endgame will rewrite the Marvel Cinematic Universe as we know it. When it's all over, nothing will be the same."