Movies
The Batman Has Found Its Catwoman in Zoë Kravitz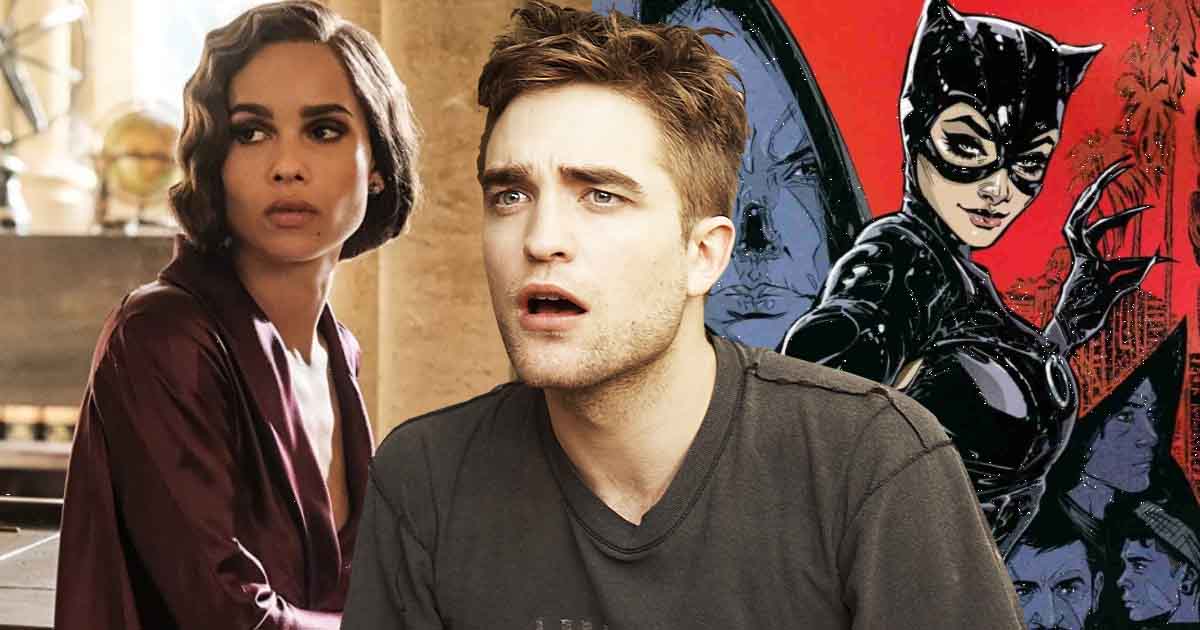 It's good to be a DC Fan right now because not only has Joker caused an uprising this year, but we're getting latest updates for all the upcoming films almost every day. After the release of Joker, we got a new trailer for Birds of Prey, and just a couple days back we got to see set photos of James Gunn's The Suicide Squad. Aquaman began this positive movement for the DC Films and we do reckon that things will stay positive at least till Aquaman 2. Why is that? Because we've got The Batman coming our way, and Matt Reeves has got something new for us today.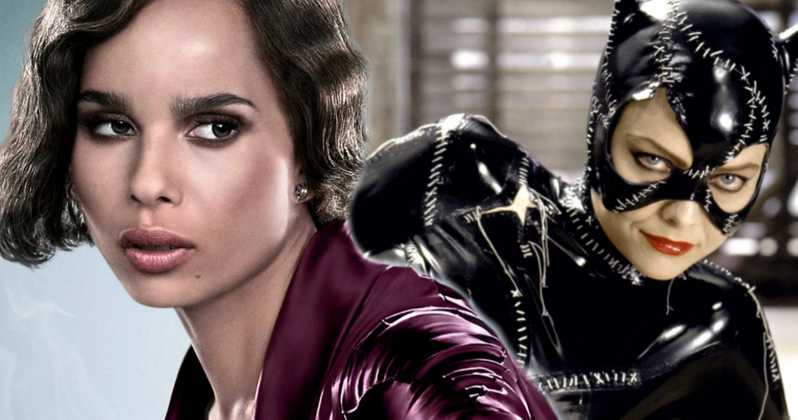 According to The Wrap, Zoë Kravitz has been cast to play Selina Kyle, aka Catwoman in Matt Reeves' The Batman. She'd play a villain/anti-hero and a love interest to Robert Pattinson's Batman and Matt Reeves has confirmed it as well. This really is a great casting choice considering the fact that it's unique. The word was in the air that Matt Reeves was looking for a woman of color to portray Catwoman, and he has found a very talented actor for the supporting role.
— Matt Reeves (@mattreevesLA) October 14, 2019
Zoë Kravitz has played substantial roles in quite a lot of films. From dark mystical adventures like Fantastic Beasts to hard core action movies like Mad Max: Fury Road, Divergent to comedies like Rough Night, she has done it all. In fact, neither is this her first comic book movie rodeo, nor is it the first time that she's going to play Catwoman. She played Angel Salvadore in X-Men: First Class, and a couple years back she voiced Catwoman in The Lego Batman Movie. Now, she's going to play Catwoman in live action and we're happy about it.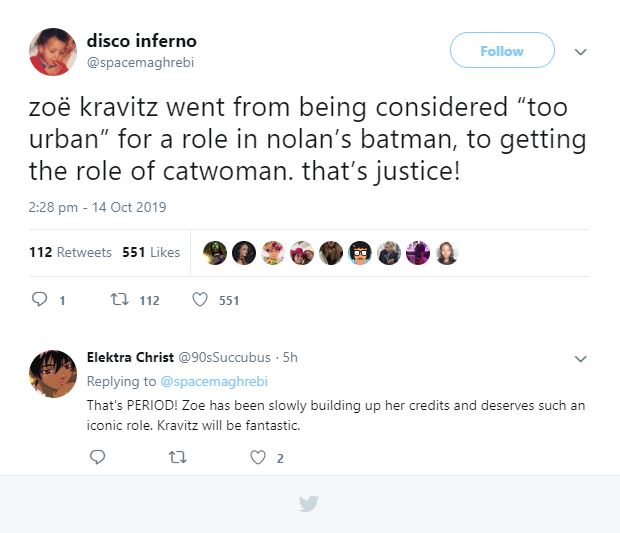 Zoe Kravitz IS Selina Kyle. The Catwoman. We are so blessed. 💎#TheBatman #Catwoman pic.twitter.com/sAgqlRnOIe

— Venus (@V_DigitalArts) October 14, 2019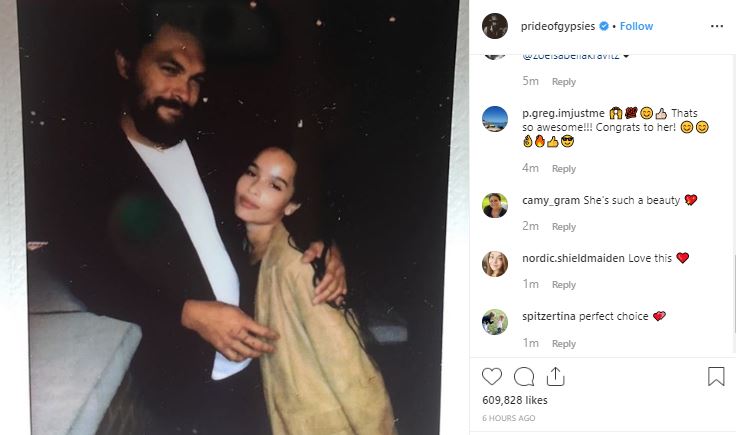 The good thing is that the internet is extremely happy about it and they are aboard Matt Reeves' vision for The Batman. Her Step father Jason Momoa (Aquaman) is also very happy to see Kravitz being cast for The Batman. Most of the casting news these days end up stirring controversies but this is the first time in a long while that people are so happy with the casting choice. Why is that? It's because this choice is just perfect! We already see how perfect this version of Selina Kyle could be and how true to the comics could Zoe Kravtiz deliver this role.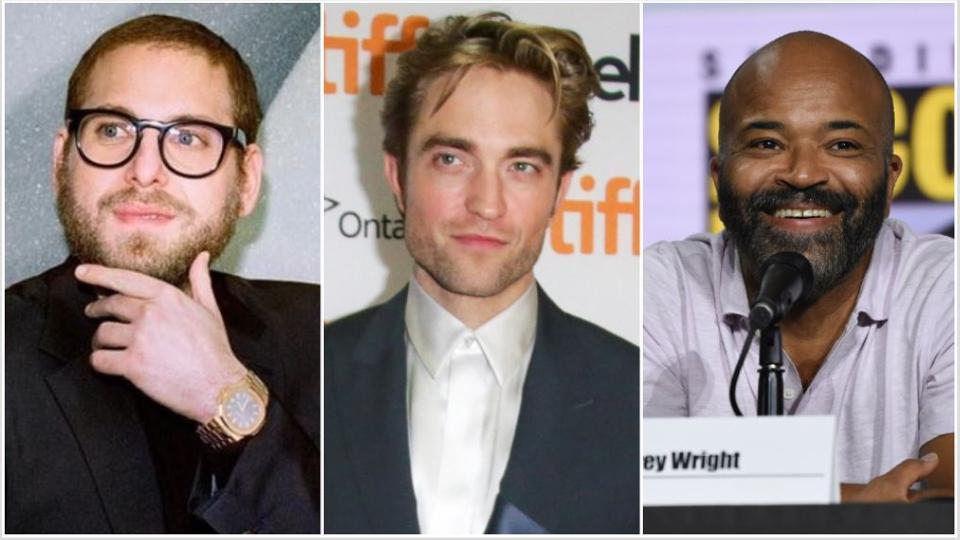 The cast of The Batman is coming along quite well as we've got four names that are confirmed now. Besides Zoe and Robert, we know that Jeffrey Wright is playing Jim Gordon, and Jonah Hill is playing an untitled villain (probably Penguin or the Riddler).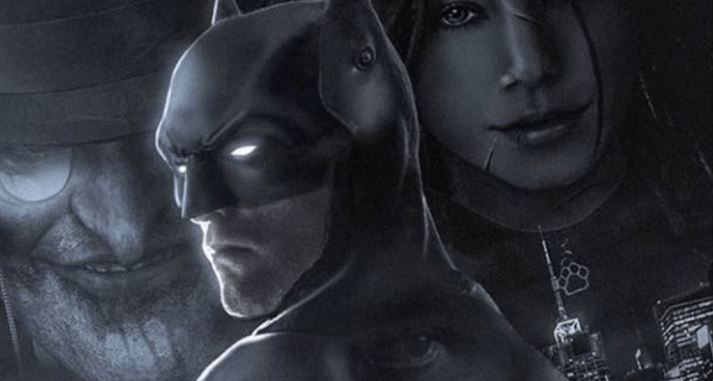 Recently, we got a few plot details of the film, and it does seem like a murder mystery. Here's what those details read:
"The Batman will explore a detective case — when people start dying in strange ways, Batman must go deep into the dark world of Gotham to find clues and solve the mystery/conspiracy connected to Gotham City's history and criminals. In the film, all of Batman's Rogues Gallery are already out there and active, similar to the comics and animated shows/movies. The film will have multiple villains, as they are all suspects."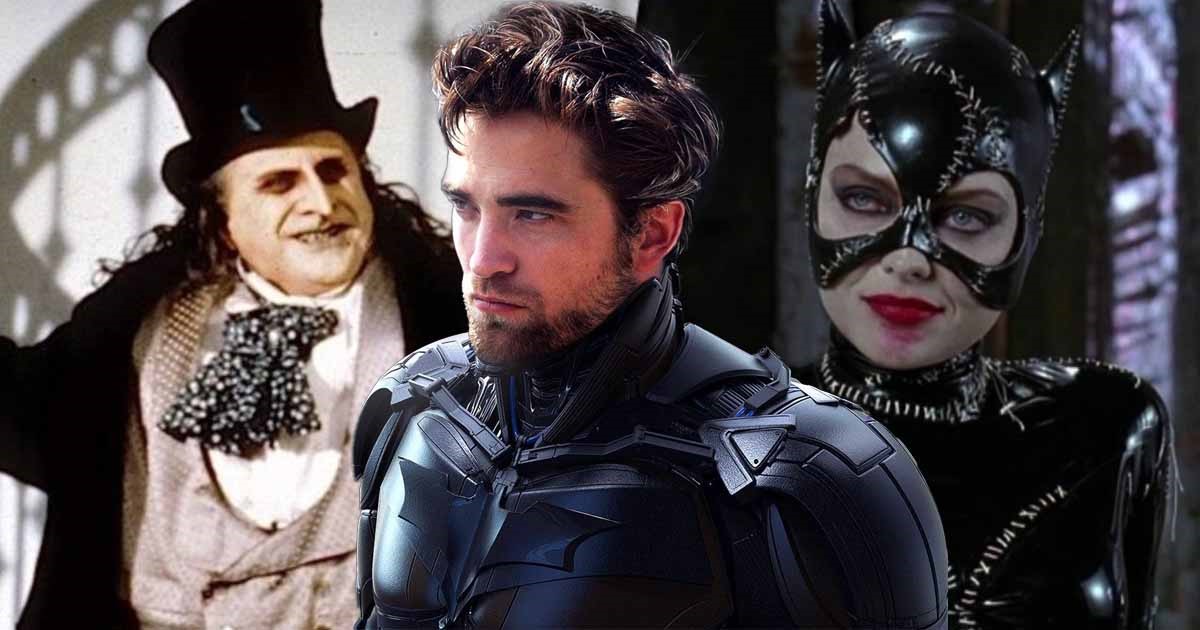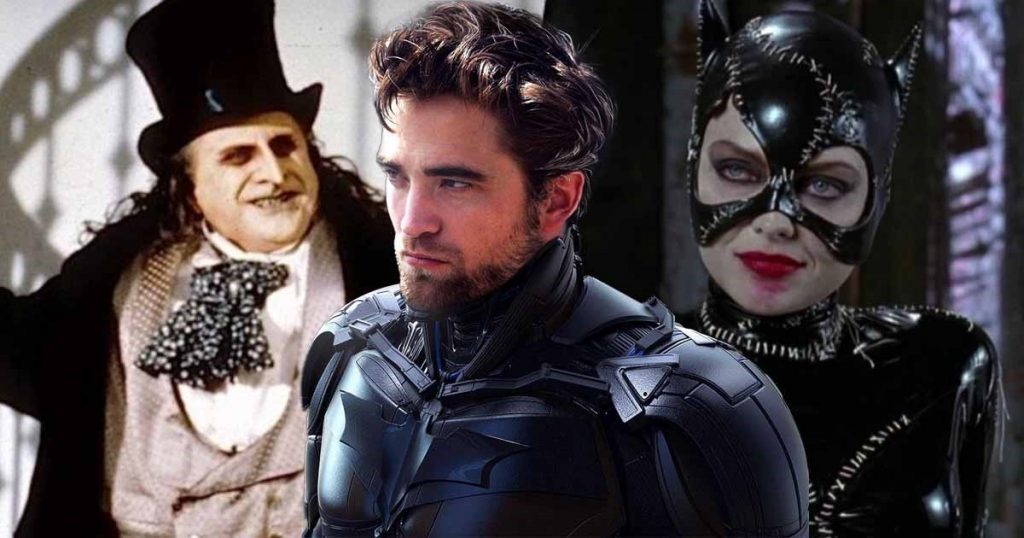 Matt Reeves is developing a noir tale for The Batman, where for the first time ever the story would focus to establish the Caped Crusader as the "World's Greatest Detective." The film is going to be full of villains as an entire Rogues Gallery will be on display. Here's what Reeves had to say about his Noir-Batman themed story:
"It's very much a point of view-driven, noir Batman tale. It's told very squarely on his shoulders, and I hope it's going to be a story that will be thrilling but also emotional. It's more Batman in his detective mode than we've seen in the films. The comics have a history of that. He's supposed to be the world's greatest detective, and that's not necessarily been a part of what the movies have been. I'd love this to be one where when we go on that journey of tracking down the criminals and trying to solve a crime, it's going to allow his character to have an arc so that he can go through a transformation."
The Batman releases on June 25, 2021.