Television
10 Scariest Netflix Horror Series to You Shit Your Pants According to IMDB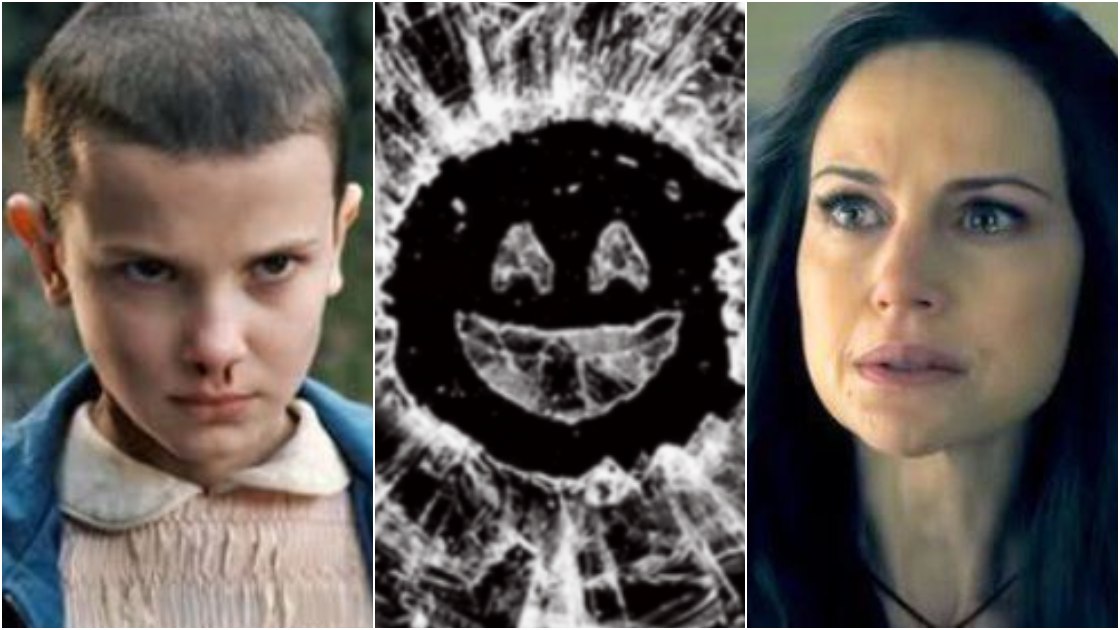 Netflix Horror Series According to IMDB:
When it comes to horror, long gone are the days when only major production houses and prominent directors had the monopoly over the jump scare formula. The genre has evolved and come a long way since the days of fangs and blood and gore. Horror is much more subtle and hard-hitting. Netflix has helped usher in an era of horror that was unprecedented in modern day entertainment. Having several acclaimed horror projects under their belt sure helped them achieve this feat. They are now one of the greatest platforms for horror lovers. And only a chosen few amongst the pick are actually rated so high by IMDB that they could be termed as horror milestones. It is time you know about them and decide whether to watch it or steer clear off of them entirely.
 10. Marianne – IMDB Rating 7.7/10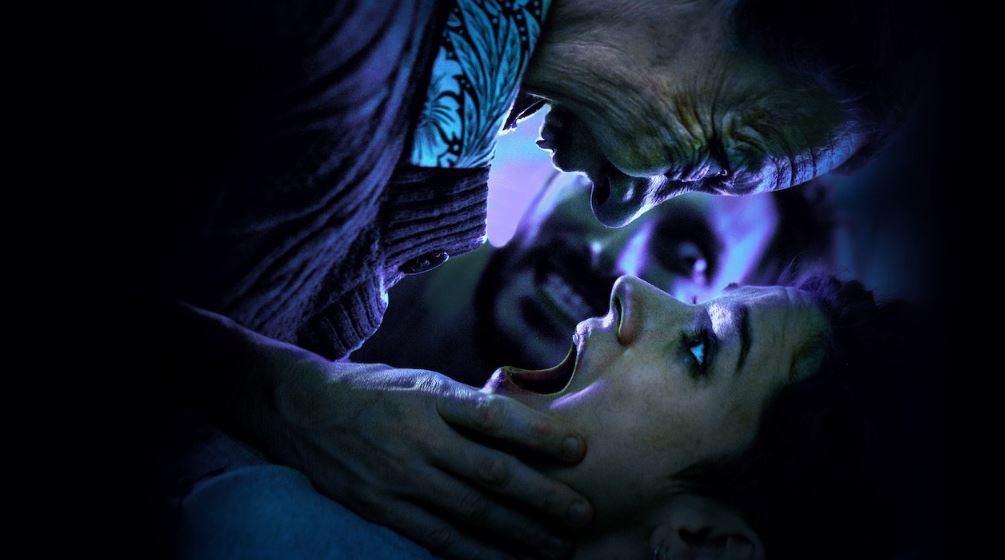 What would you feel like when you realize that the nightmare monsters and spirits that you thought you were only imagining because of you being a child were not actually imaginations but real ghosts? That is the actual plot of Marianna. Marianna is about a celebrated French Writer who had a frightening childhood due to ghostly hallucinations. She has since stopped writing about those ghosts and visits her home town where it all began. She realizes that the 'imaginations' were anything but. They are real apparitions that haunt the lead character as revenge for abandoning them and stopping to write about them. This series is said to be so hauntingly horrifying that Netflix advises you to watch it with your lights on.
 9. The Chilling Adventures of Sabrina – IMDB Rating 7.7/10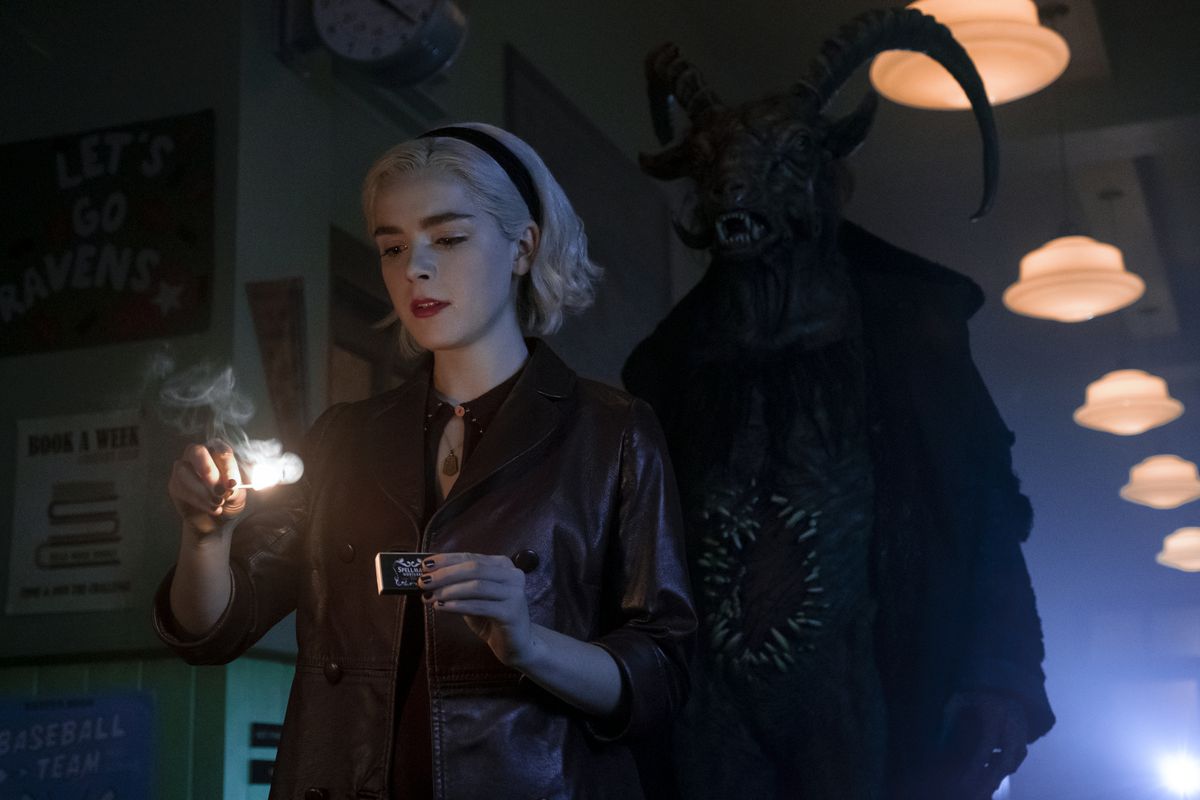 Many considered Sabrina as a playful witch who loves dabbling in forces that she would never ever truly understand and get into awkward and rather funny situations. That was the comedy genre in which the first Sabrina the Teenage Witch TV Series floated around. That has changed. The new Sabrina is nothing like the one from the Archie Comics or from the erstwhile TV Series of the same name. The Chilling Adventures of Sabrina specializes in focusing on the dark side of the Occult. Blood Sacrifices, deadly spirits, Conspiracies, demons – they are all but a few elements of The Chilling Adventures of Sabrina. The tone and direction is also very dark and it shows from the very first episode. With a female lead, this show could be the next best addition after Buffy and Charmed.
 8. American Horror Story – IMDB Rating 8.1/10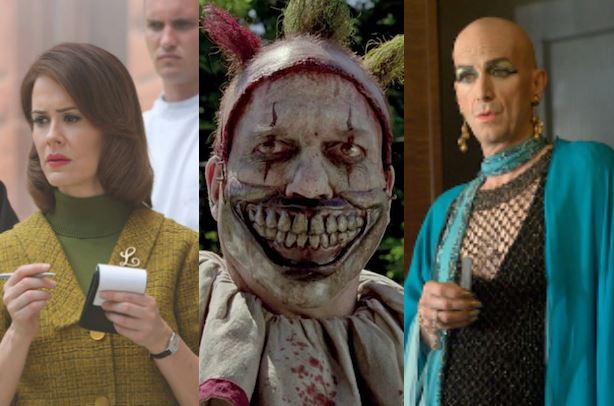 Now, this is a series that actually manages to cover all elements in the spectrum of horror. There are haunted houses and hotels, horrifying carnivals and serial killers, or something more or less that could be related to some, if not all, of our deepest, darkest fears. American Horror Story uses a regulated casting mechanism so that the actors in the previous season could be carried onto the next season with additional actors taking newer roles. The popular series is actually an anthology of horror stories. It is currently on its ninth season and will soon have another season coming up in the near future (apparently, it is based on aliens). Each episode of American Horror Story is a saga of jump scares and nail-biting suspense.
 7. Bates Motel – IMDB Rating 8.2/10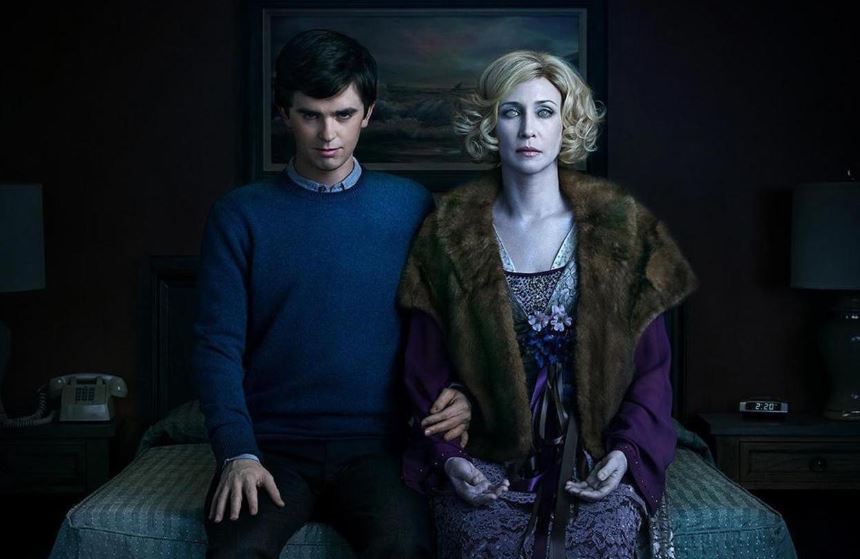 Every Alfred Hitchcock fan has at one point or another watched two movies that would have either made them love and respect Hitchcock even more or made them stand and clap in admiration – Psycho and Birds. Bates Motel is about the latter. It is how the most famous serial killer in the history of Hollywood came into being. A young boy and his mother are found to have been rejected by the local community and live a secluded life in a hotel they bought. But all is not well Norman Bates and his mother. The relationship between the mother and son takes a lot of ups and turns to finally turn Norman Bates into a killer of epic proportions.
 6. Penny Dreadful – IMDB Rating 8.2/10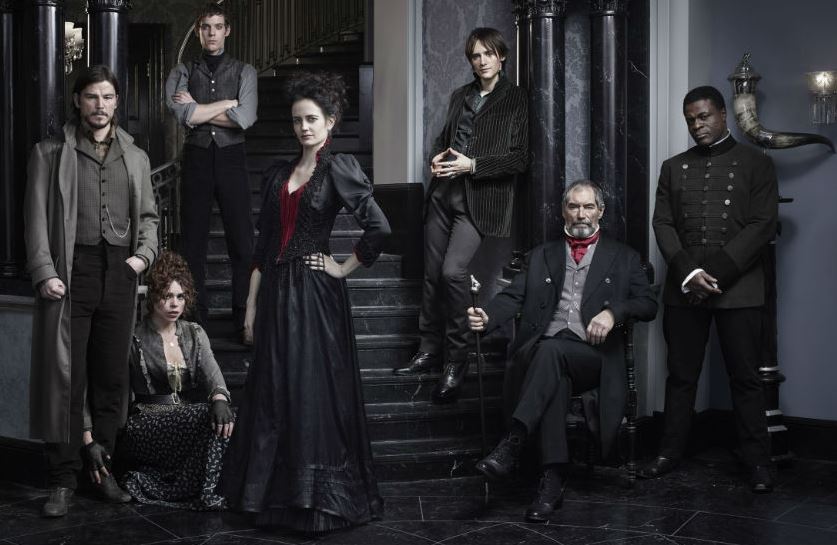 Penny Dreadful tells the story of a band of supernatural detectives that police the paranormal activities and investigates occult findings in the era of Victorian London set during the dark age of England. Each member of the team has a unique set of abilities. Vanessa can look into the future while Ethan is a very renowned sharpshooter. Sir Malcolm is an adventurer and explorer who is trying to find the monsters that abducted his daughter, who has been missing since then. Penny Dreadful is famous for featuring the most classic of monsters from 18th, 19th and 20th Century folklore like Dorian Grey and Frankenstein's Monster.
 5. The Walking Dead – IMDB Rating 8.3/10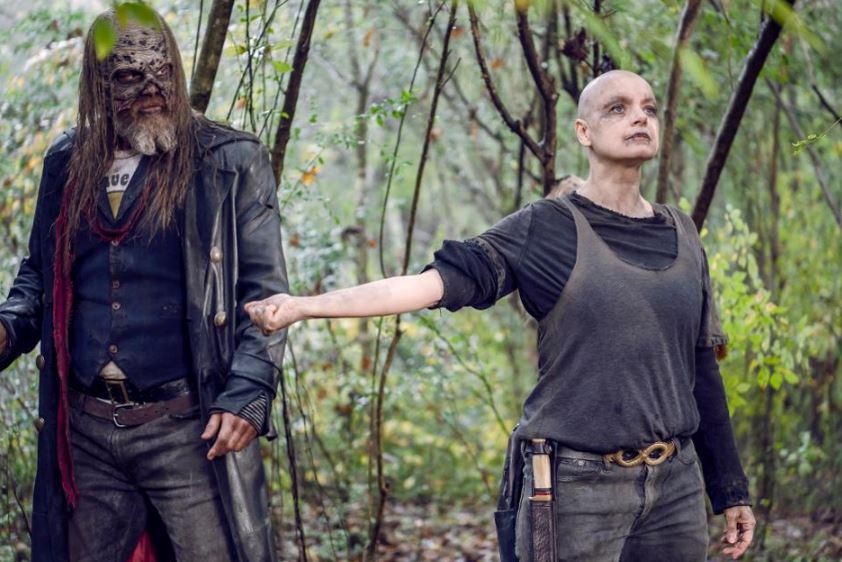 The Walking Dead is about the world being overrun by zombies and a group of civilians who realize that the world as they knew it is over and there is a new law of the land – Kill or be killed. The Walking Dead does not just focus on Horror but also how human psychology takes over at the worst of times. The Walking Dead is one of AMC's greatest cash cows. While it was and still is a great cult classic, it has started to lose its charm with each subsequent season. The Walking Dead is still one of the shows with probably the greatest fan following in the list.
 4. Ash vs. Evil Dead – IMDB Rating 8.4/10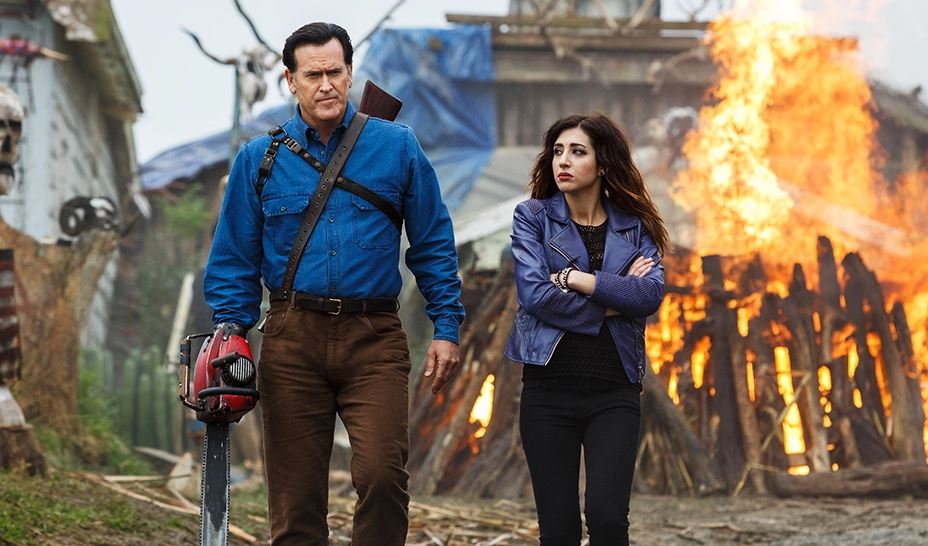 He may have left the game. But the game has not left him. Ash Williams shot to fame after starring in Sam Raimi's stomach churning Evil Dead series as the chain-saw handed zombie killer extraordinaire. When the show first starred in Starz, it revealed Ash is now just a lowly employee at a retail market and he has long abandoned his fight against the un-dead. But then comes the twist – a portal allowing the deadites to return to the world of the living opens and Ash Williams has to again take up the chain-saw and the help of some of his closest friends to seal the channel and close the portal. It is as equally hilarious as it is scary.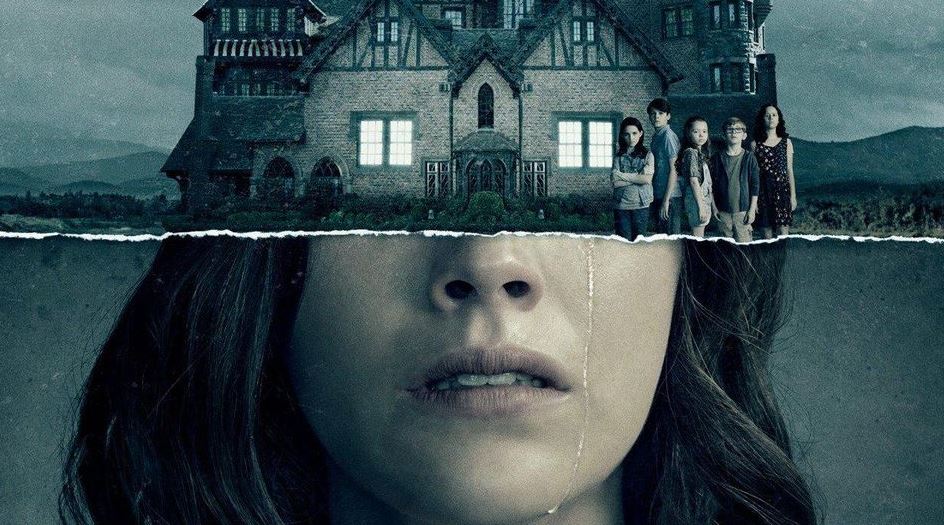 One of the most classic tropes in a horror story is the story beginning with a broken and dysfunctional family. That is also the setting of The Haunting of Hill House. But do not let the series' generic premise fool you. The Haunting of Hill House's approach to Horror is so innovative, slow-paced and horrifying that you just might shit your pants without you even knowing it. A certain family member's death brings the entire family together. As each member uses his or her own methods to find out the cause of the death, deathly apparitions and ghosts start making the lives of the people living in the house a living hell. The ending of the series is also very beautiful and poetic. The next season – The Haunting of Bly House is in the works.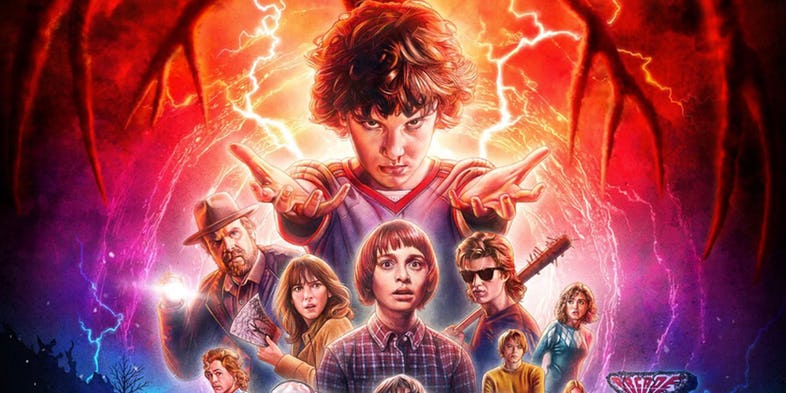 You knew this was coming!! How is any list of Netflix series complete without the inclusion of Stranger Things!! With a pinch of 80's nostalgia and a strong ensemble cast, Stranger Things tells the story of what happens when a simple town called Hawkins, Indiana sees a surge of strange happenings after a girl with psycho-kinetic abilities mysteriously appears. The series has won several awards and accolades and is currently in tow to add a fourth season to the mix.
 1. Black Mirror – IMDB Rating 8.9/10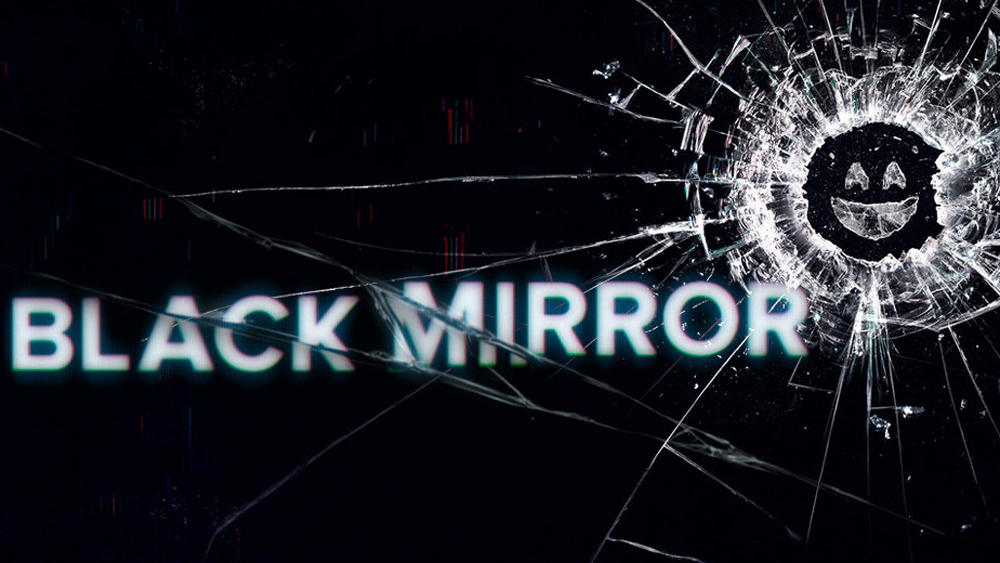 If you liked The Twilight Zone, you will definitely love Black Mirror. Black Mirror is like the sci-fi version of Twilight Zone. It focuses on how dangerous technology could be if used by the wrong people. Black Mirror has a lot of disturbing scenes that will make your stomach churn for years since you will probably never be able to forget them. The first episode itself will give you literal chills down the spine. Each episode is an isolated storyline and the whole season is an anthology of short stories per episode. If you really like horror and twisted storylines that can screw up your mind and body, Black Mirror should be at the top of you watch-list!!