Television
Wandavision Poster Reveals Human Vision, The Return of Mind Stone & More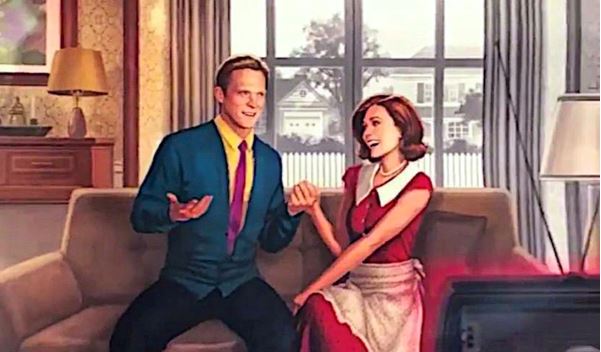 Wandavision Poster Reveals Human Vision, The Return of Mind Stone:
The D23 Expo brought more Marvel goodies than we could have expected. There probably wasn't any Phase 5 reveal because the 3 new Disney+ shows did comprise of Phase 4, so logically Black Panther 2 would also be a part of Phase 4. But, we got plenty of reveals for the Disney+ shows and the films that are about to follow. As far as Disney+ shows were concerned, The Falcon And The Winter Soldier probably revealed much more than WandaVision, but WandaVision did give us the most unique vibe among the two.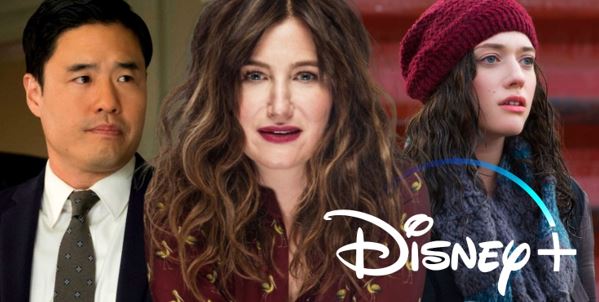 The show was described as a sitcom and the fact that Katherine Hahn has been cast & Kat Dennings, we could expect the series to give a lot of laughs. Until now, things were running on theories and this series has probably had more theories than any other Phase 4 properties, but now we may have a much clearer picture thanks to a new poster/concept art that was revealed at the Expo. Take a look: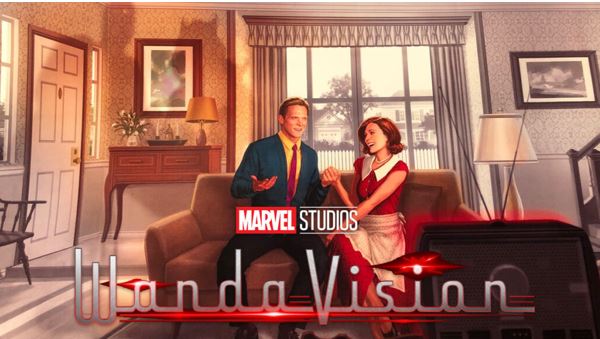 This piece of amazing art work has probably confirmed 5 things:
Marvel's first ever Sitcom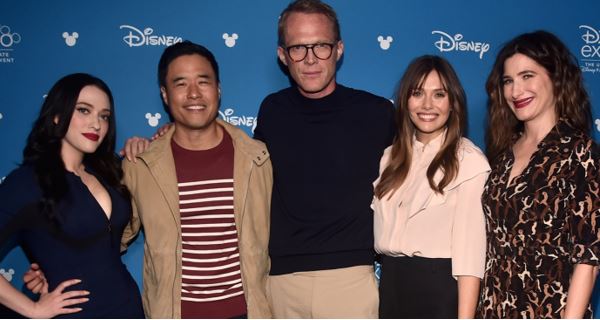 The MCU superhero movies keep playing with different genres under the umbrella of Superhero projects. Every film can be described under Action, thriller, comedy, romance (mostly), drama, spy-espionage (some) and many other diverse genres. With the upcoming series that Marvel Studios is producing, they can take this concept of multiple genre themes to a next level. Moreover, they can fit in everything under one major theme. This concept art that we see above confirms the fact that WandaVision will be a sort of Sitcom that we're surely going to love.
Wanda's suit & powers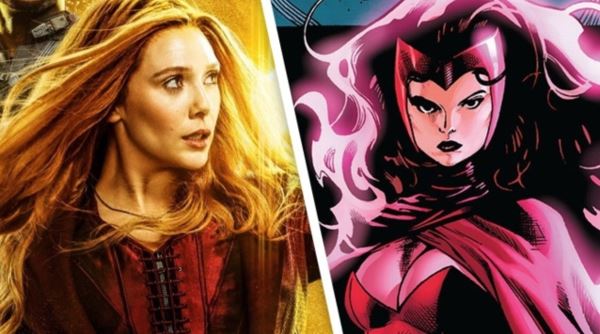 Elizabeth Olsen confirmed that we'd find out why Wanda is called the Scarlet Witch in this series. That hinted at the fact that the series will finally delve into Wanda's reality altering powers. That means Wanda's grief and loss will make her vulnerable and probably create an alternate reality where Vision comes back to life. And there was also teases that since Scarlet Witch is going to take her true form, the show will finally bring in her comic accurate costume. That's what this concept art teases as well. Look at the top left corner if you missed it.
The Timeline & House of M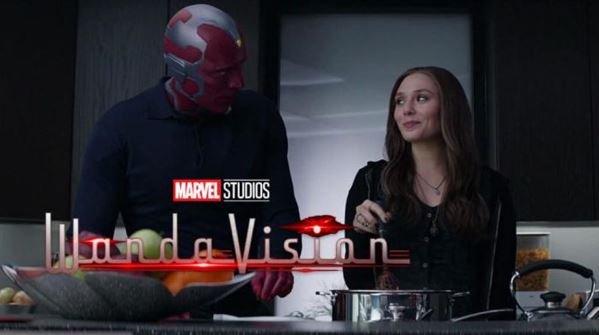 We don't know whether Wanda really does alter reality, or all of this is in her head. But whatever she does, it is going to set up their love story in a timeline that is not the present. There were rumors that the show takes place in the 1960s and that's exactly what the concept art signifies. House of M is the most popular story involving Wanda Maximoff and since the Multiverse is going to be introduced, we have to believe that this 60s timeline takes plane in the House of M reality that Wanda creates.
Human Vision returns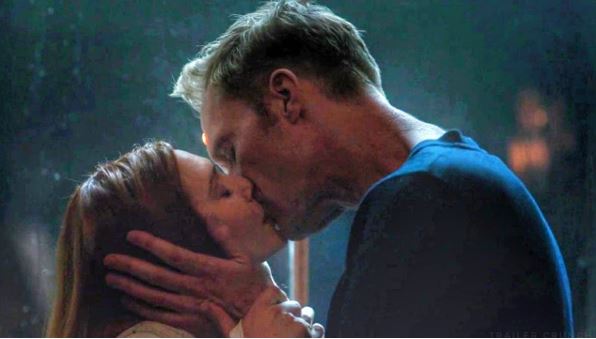 We saw a tease of this in Infinity War as that was the first time when Vision was able to use the Mind Stone and walk amongst everyone looking like a human being. We'll have to see how WandaVision brings him back, but we can be sure that Wanda's reality altering powers will be responsible for bringing Vision back as a human as the show partly takes place in the past.
The Mind Stone returns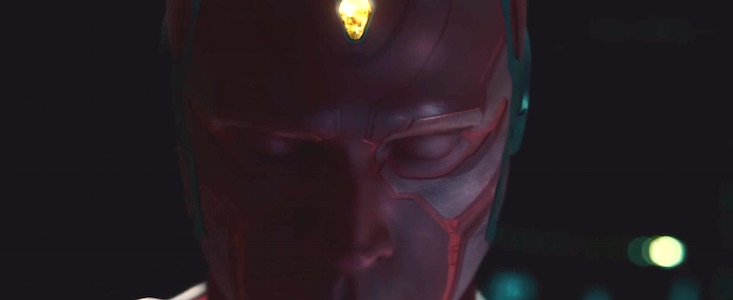 Thanos destroyed all the Infinity Stones. But, just like this poster teases Wanda's suit in the top left corner, it also teases the fact that the Mind Stone will return. Since this is believed to be an alternate reality, Wanda could have anything she really wants. The Mind Stone made Vision what he was, so Wanda probably does bring the stone back in this reality as well.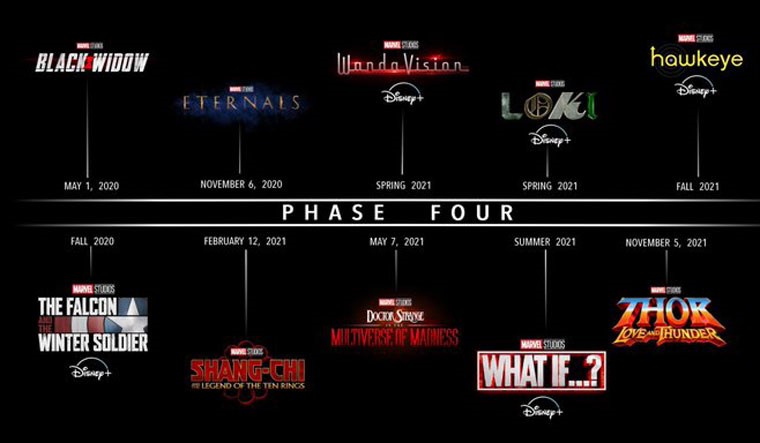 We'll have to wait and see how this show plays out. Till then, here's how the Phase 4 slate looks like now – Black Widow on May 1, 2020, The Falcon and The Winter Soldier in Fall 2020, The Eternals on November 6, 2020, Shang-Chi and the Legend of the Ten Rings on February 12, 2021, WandaVision in Spring 2021, Loki in Spring 2021, Doctor Strange in the Multiverse of Madness on May 7, 2021, What If? In Summer 2021, Hawkeye in Fall 2021, and Thor: Love and Thunder on November 5, 2021. Following these are Ms. Marvel, Moon Knight and She-Hulk. We bet that Harrington will play Moon Knight! Black Panther 2 will release on May 6, 2022.