Movies
New Poster Reveals Comic-Accurate Falcon Suit & Short Haired Winter Soldier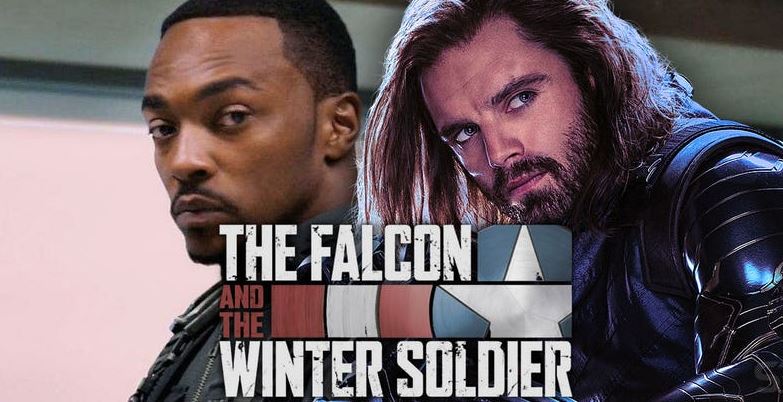 Poster Reveals Falcon Suit & Short Haired Winter Soldier:
'The Falcon And The Winter Soldier' is going to be the first Marvel Studios original TV series to stream on Disney+. Production of the series is going to begin real soon and as time passes, we will keep getting to know more and more about the Marvel project. Apparently this is where we will get to see the events past Spider-Man: Far From Home take place as it will be the only story of 2020 taking the MCU forward.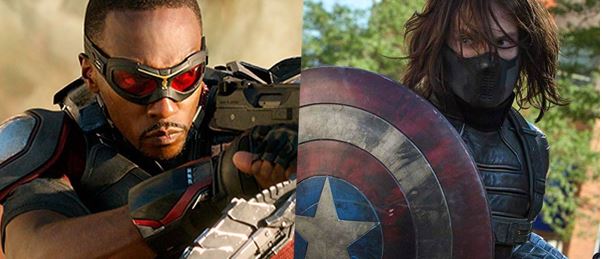 We could imagine that the show will pick up a few days or perhaps months after Steve Rogers passed on the shield to Sam Wilson. We've all been thinking that Sam will take up the mantle of Cap since he's been handed down the Shield but at the recent D23 Expo, Anthony Mackie claimed that the Moniker, i.e. Falcon will still remain intact. A new poster of the series also teases exactly what Mackie said as he seems to have gotten his comic-accurate white and red suit on instead of the Captain America colors. Take a look yourself: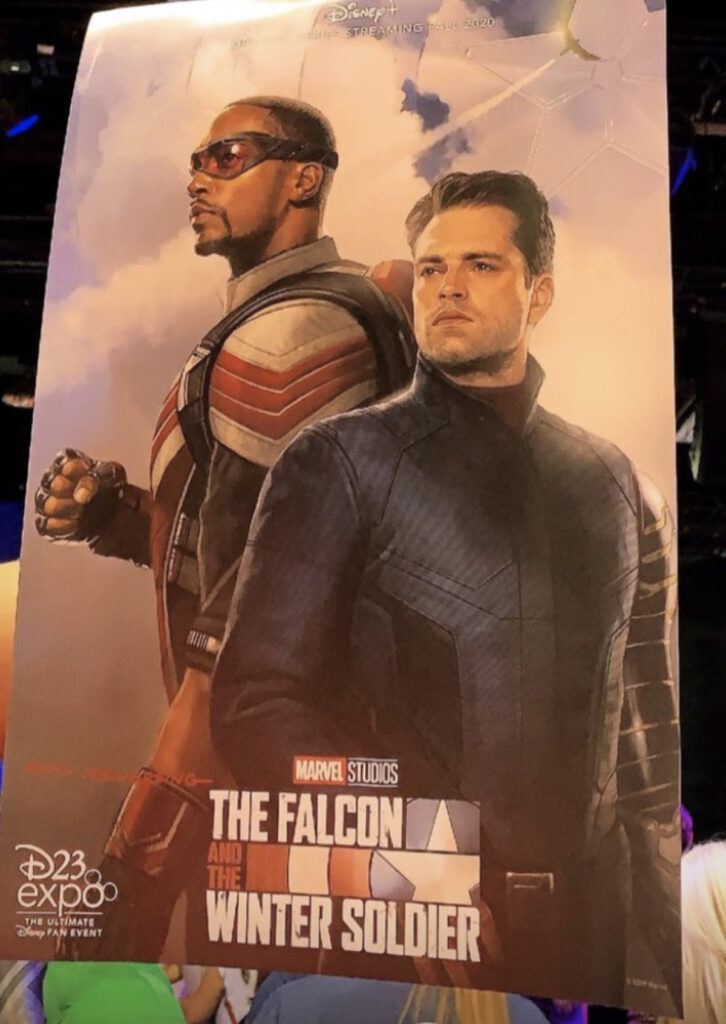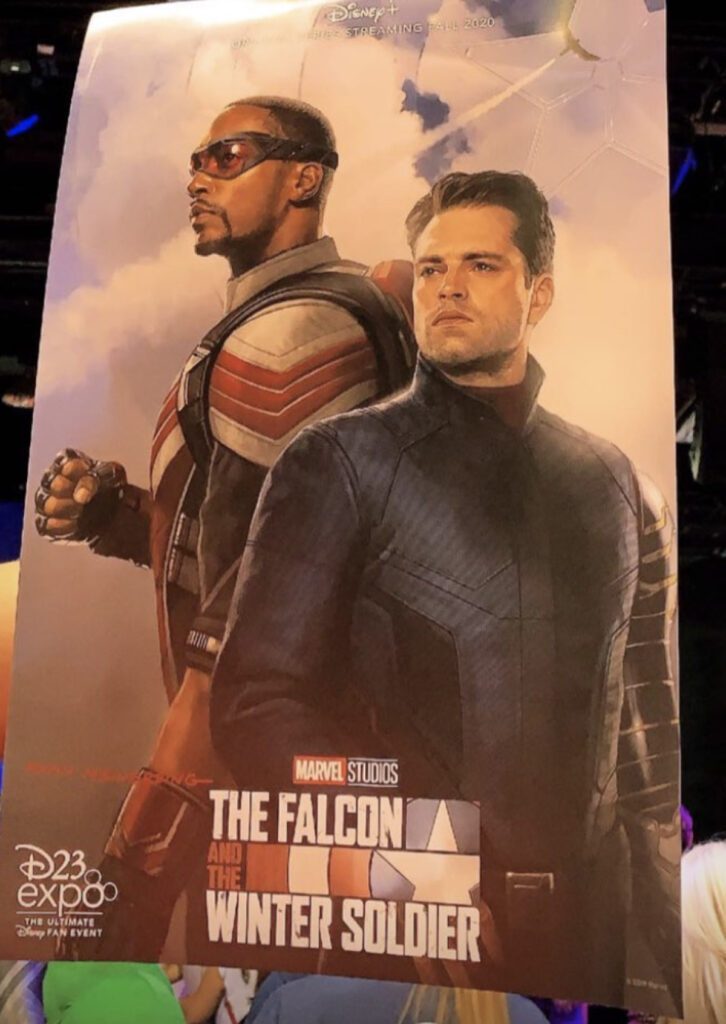 Now Falcon just might have the Star Insignia at the center of his torso but we will have to wait and see about that. He might or might not have that since the show may be about him really earning the mantle. Steve passing down the Shield signify that Falcon has earned the Shield but Sam Wilson himself may not believe that. Also, we've heard reports that state that the government won't outright accept Falcon as the new Captain America, so he may not be Cap until the final episode.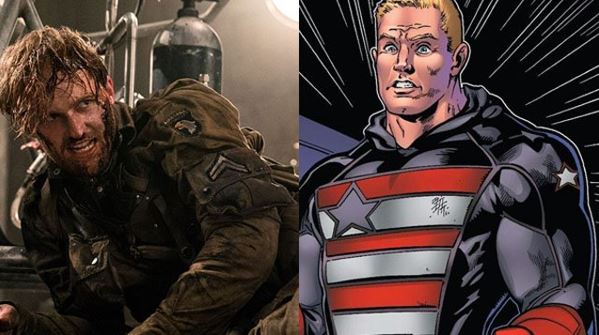 That's because of the new character that the show is bringing to Marvel, and i.e. John Walker aka U.S. Agent played by Wyatt Russell. John Walker in the comics is a pseudo-Captain America that the government appoints to represent itself. He debuted in the comics as a villain called Super-Patriot, so it'd be interesting to see whether he will be exactly like the comics or not. He could be one of the antagonists, probably the right hand man of Baron Zemo who will finally be taking up his comic book persona as Daniel Bruhl has obviously confirmed his return.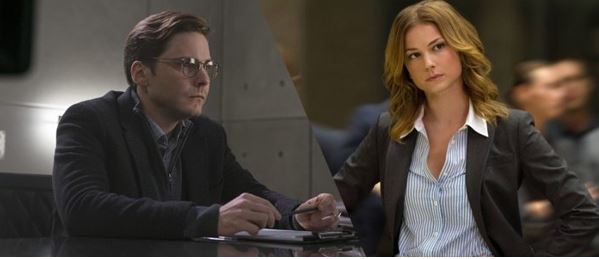 Another character returning to the scene is Sharon Carter who as we know is played by Emily VanCamp. She revealed at D23 that this series will finally find time to tell her back story and explain who she really is. We could expect her getting a bit of action as well. Since there are 6 episodes, each just about an hour long, we can expect the series to dive deep into explaining who the characters involved really are. Apparently everyone coming into this series has been in the shadow of Captain America, and they'd finally emerge with their own identities now.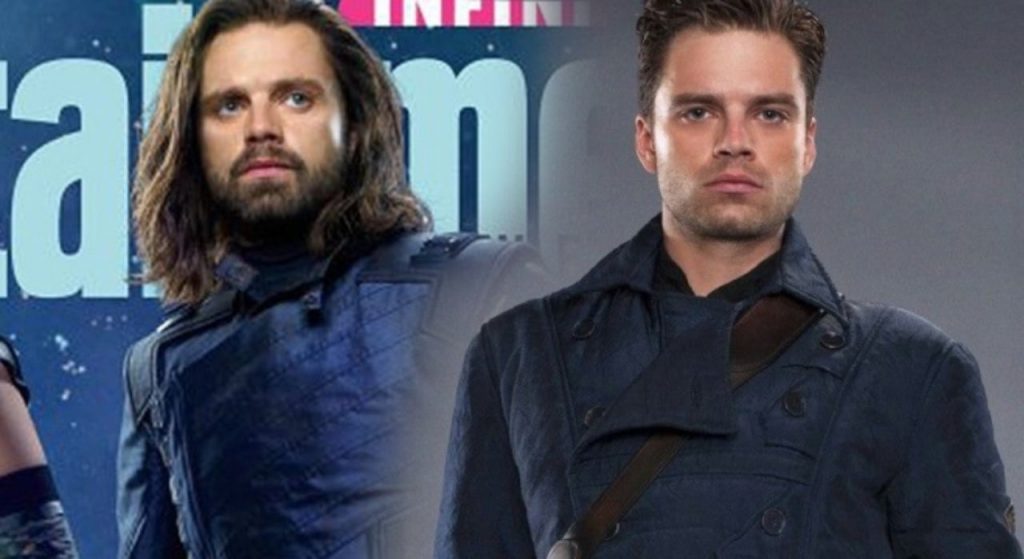 Talking about that, we're happy to see Bucky finally be back with short hair. His hairstyle was kinda stuck in the 90s and this show sees him get rid of his short-lived beard. It'd be interesting to see him take up the superhero gig since he will be working to clear his name. His reunion with Baron Zemo will also be something that people would be keen to see because the last two times these individuals saw each other, Zemo unleashed Iron Man on Bucky, and before that Bucky on the authorities.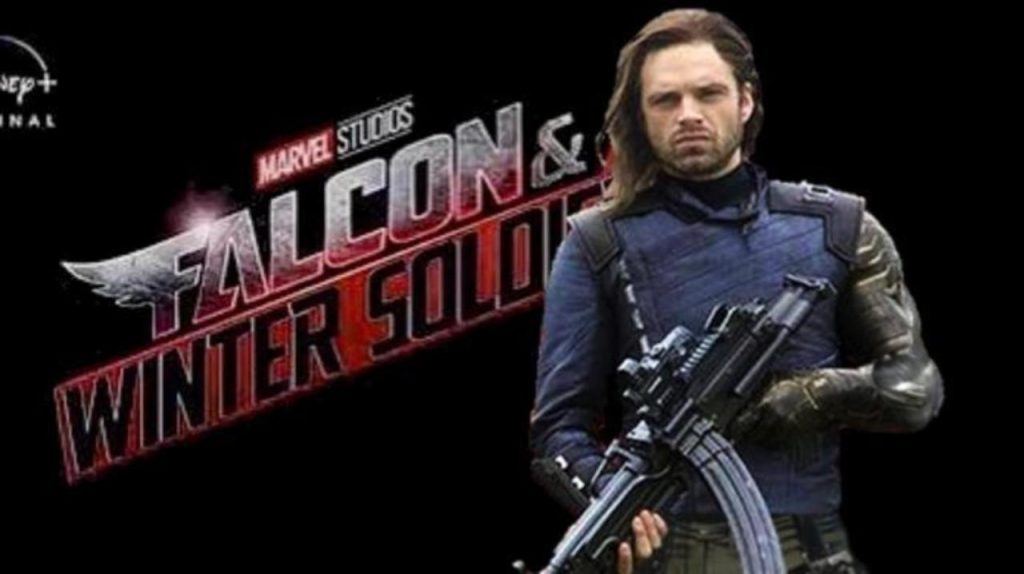 The show is probably going to arrive next year in August. Here's what Sebastian Stan had to say about the upcoming series:
"I think it's time for Bucky to go out there and have an identity outside of the circumstances that we've met him through. So, I don't know, he might do all kinds of things. He might even go on a date. I don't know. Scary world out there, you know? Apps, things like that. I don't know what he's gonna do. I can't see him on an iPhone…I think it's gonna be a lot of dealing with Anthony's character and Anthony himself which is always another character.
So, let's see what happens.