Television
10 Interesting Facts About Stranger Things Actor Millie Bobby Brown That You Did Not Know
Millie Bobby Brown has been in the Hollywood Industry for roughly 3 years and she has managed to create gigantic waves in the industry before even turning 16. The star came into limelight by her breakout show Stranger Things, which helped her get the recognition she deserves.
Millie Bobby Brown, or popularly known by the name of her character, Eleven, was an unknown that no one knew or cared about. But, after appearing in Stranger Things, one of the most popular shows on Netflix she has transformed into a star and her growth has been amazing and after seeing her in Stranger Things, it is evident that she is going to be the next best thing in Hollywood in the coming future.
She also appeared in Godzilla: King of the Monsters, and impressed everyone with her acting and we can already see her being a part of other big franchises in the future.
Millie's career has just begun, so people do not know much about her. So, here are 10 facts about Millie Bobby Brown that we are sure you had no clue about.
#1: Biggest Fear
Millie Bobby Brown is terrified of darkness, sharks and bungalows. Given how her character deals with dark creatures in Stranger Things, we think Millie is not really acting in the show, Stranger Things, but she is actually terrified of the things around her. A proper method actor in the making.
#2: Missed Opportunities
Before Becoming a star through Stranger Things, Millie did not get any significant roles as no one really knew about her. This factor was the reason she was rejected from the auditions of the legendary HBO show Game Of Thrones. Millie also auditioned for the role of X-23 (Female Wolverine) in the movie Logan, but unfortunately, she did not get the role.
#3: Youngest Goodwill Ambassador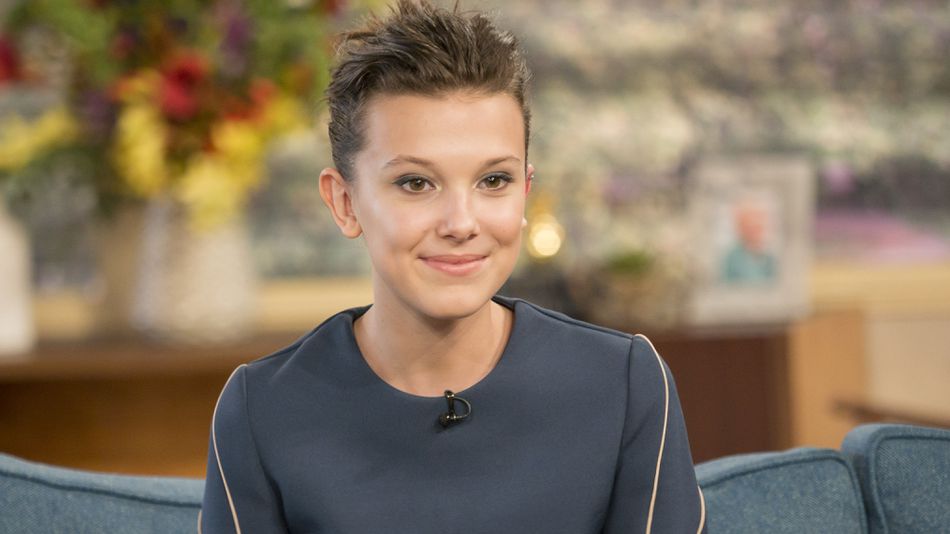 After gaining popularity, UNICEF appointed Millie Bobby Brown for the position of a Goodwill Ambassador. She received the honour on November 20, 2018, at that time she was only 14 years old which makes her the youngest person in history to be appointed for this position.
#4: Next Princess Leia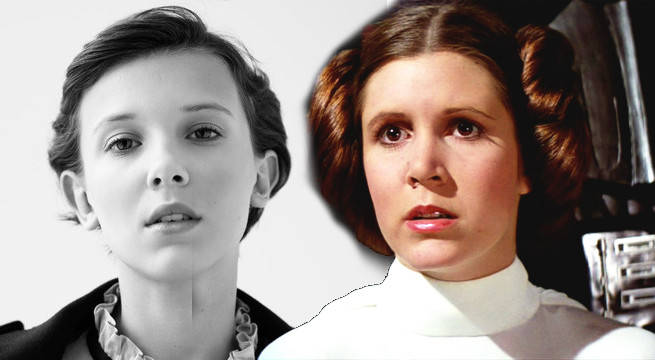 As you all must have noticed, Millie has an uncanny resemblance to a young Carrie Fisher. Due to this, there has been several online petitions to have Millie star as a young Princess Leia. She even dressed as Princess Leia for Halloween in 2018, adding fuel to this casting demand.
#5: Her Mother is her Unofficial Manager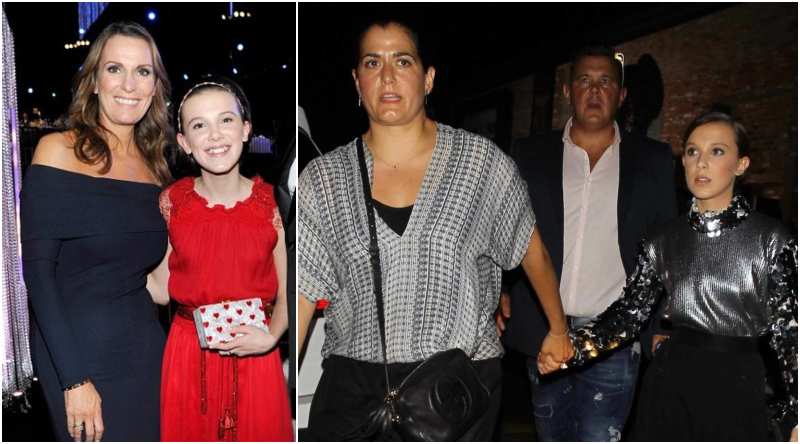 Millie's mother is very particular about the outfits her daughter wears. Her mother selects all of her outfits to make that she is dressed appropriately for her age. She manages all the small details about her daughter's clothing so that she always look presentable and according to her age.
#6: Friends with Music Giants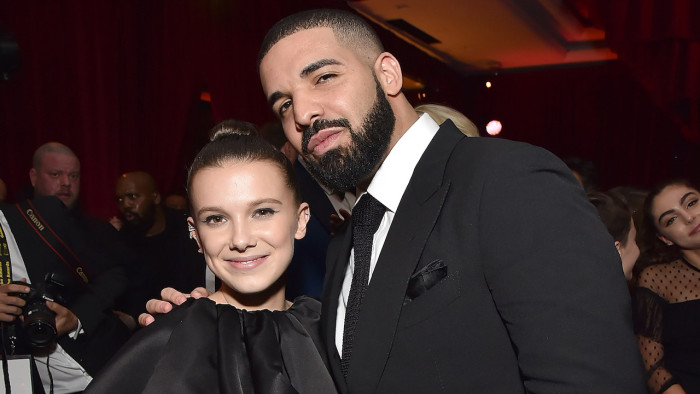 She considers Drake as a mentor for her career and despite all the controversy over their age difference, she considers Drake as one of her closest friends. She is also a huge fan of Nicki Minaj and even rapped Nicki Minaj's verse from Kanye West's song "Monster" in a talk show.
#7: Nominated for an Emmy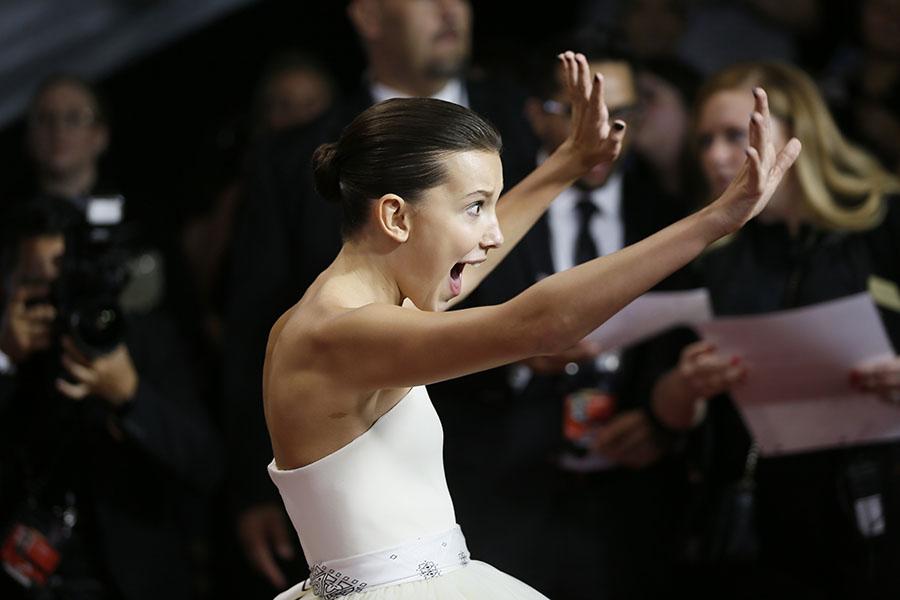 Despite being just a teenager, Millie has been able to score an Emmy nomination for her role in Stranger Things in 2018, in the category of the Best Supporting Actress. She could not convert this nomination into a win as she was bested by Thandie Newton from the show Westworld.
#8: Her Family was practically broke
Before making it big on Netflix, things were not so smooth for Millie and her family as they were in a very difficult financial situation. The situation was so bad that they had to move to Millie's aunt house. They even had to borrow some money from Millie's manager.
#9: Background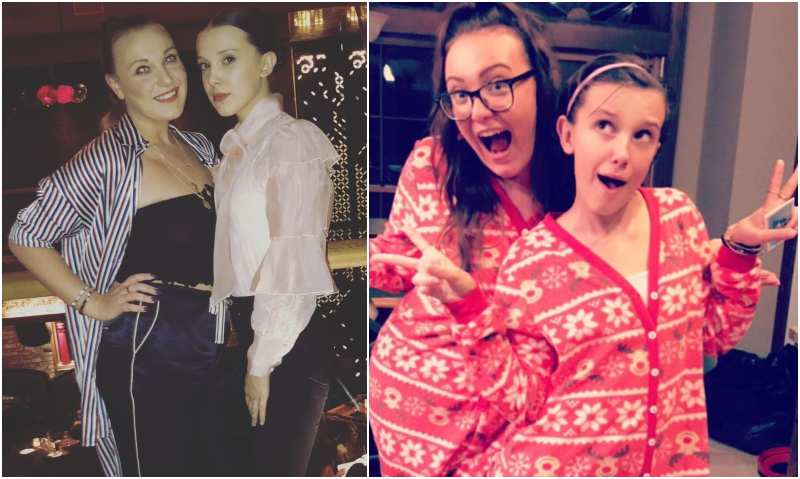 Millie is an English actor, but she was born in Marbella, Spain, but her family moved to Bournemouth before she was five. Then they moved to Orlando, Florida in 2011. She also has 3 siblings, Charlie, Paige and Ava.
#10: She is Partially Deaf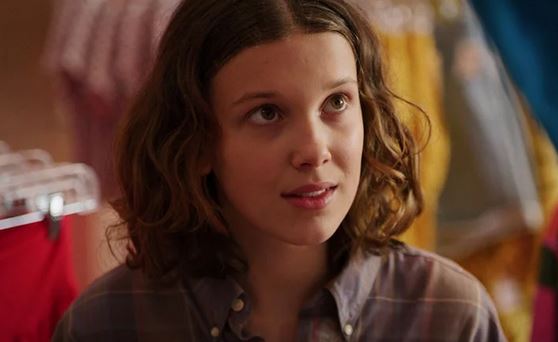 Millie was born with a partial loss of hearing which eventually worsened as she aged and turned into full deafness in one year.