Movies
Wonder Woman 1984 Poster Reveals Diana's Brand New Gold Costume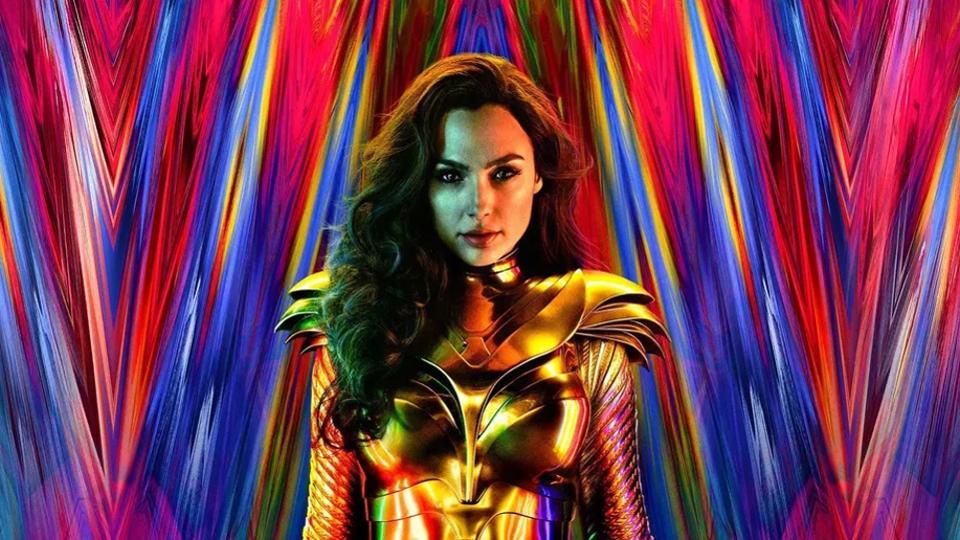 Wonder Woman 1984 is exactly a year away from us now. It is certainly going to be one of the bigger and better Superhero films coming out in 2020. Apparently, next year is the year of the ladies as DC is launching two women-centric films while Marvel is giving us Black Widow. So all of our wishes will come true. The one thing a majority of people will agree upon is that Wonder Woman surely has the chance to beat the other two Female led films.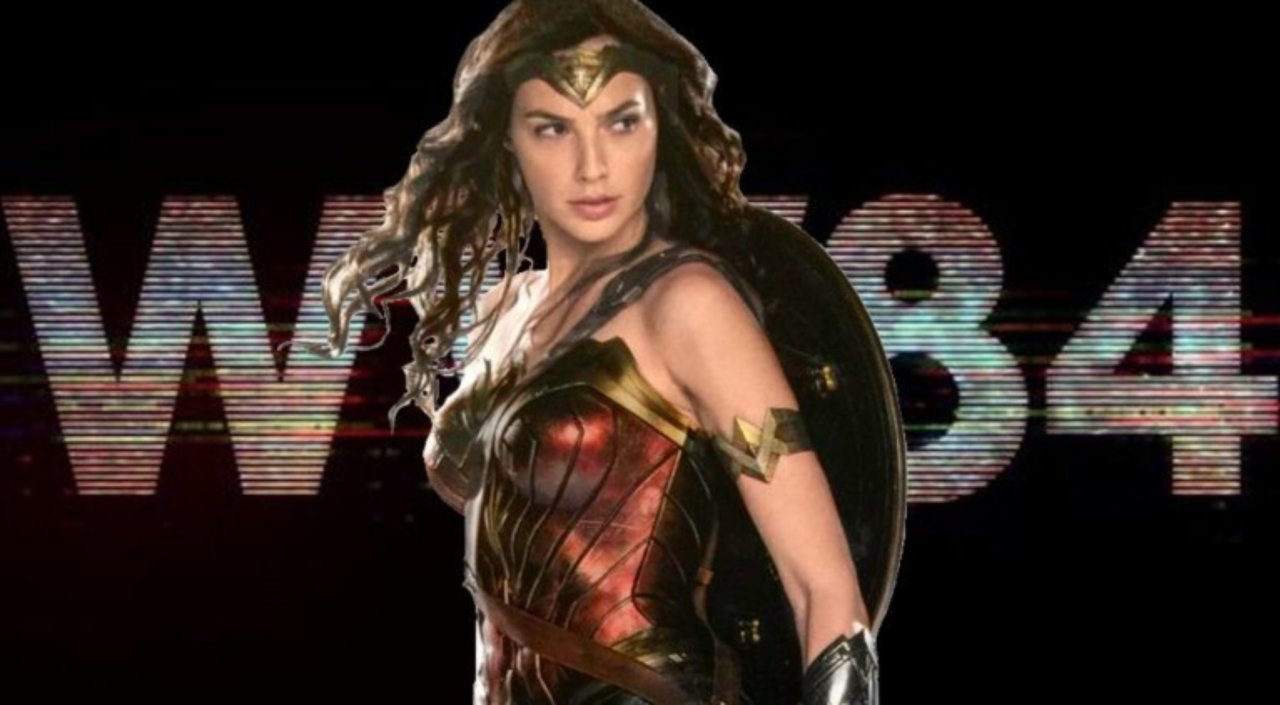 We're in June right now, steadily approaching July which is the month of San Diego Comic Con. This is the event every major movie buff waits for in the entire year. Warner Bros. always has a big presence at this event as they reveal the first look at their upcoming Marquee movies. Since Wonder Woman 1984 has wrapped filming, and so has Birds of Prey, we were all hoping to get trailers of both these films. But sadly, WB is not going to Comic-Con this year!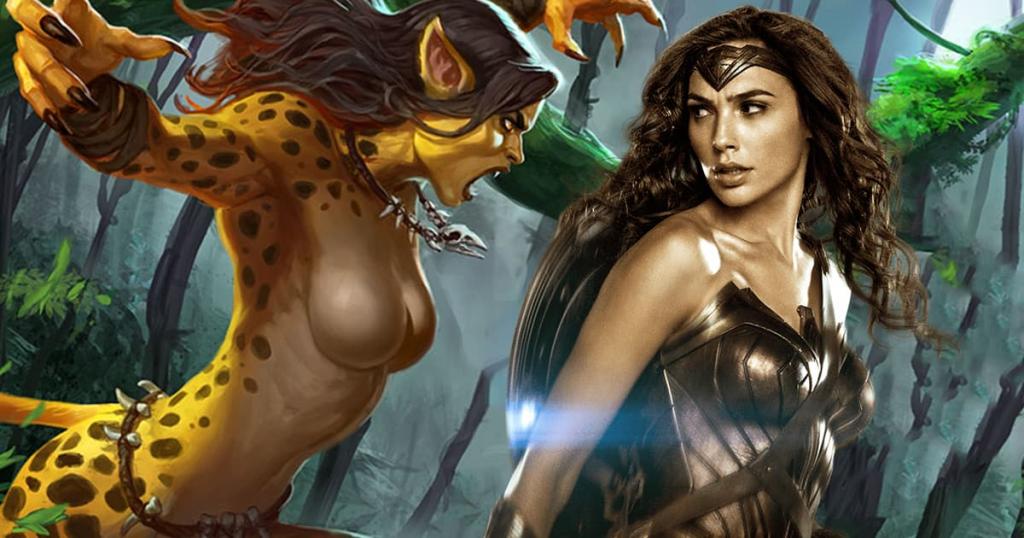 Last year, Marvel missed a presence at Hall H, and this year WB is doing the same. That means we won't be getting anything for the major movies that are coming out in 2020. No trailer for Birds of Prey, none for Godzilla vs. Kong, and the saddest notions of all, nothing related to Wonder Woman 1984. But the good thing is that the creatives of the film haven't forgotten us. Since there's just 1 year left before Wonder Woman 1984 arrives, director Patty Jenkins and Gal Gadot have shared something special: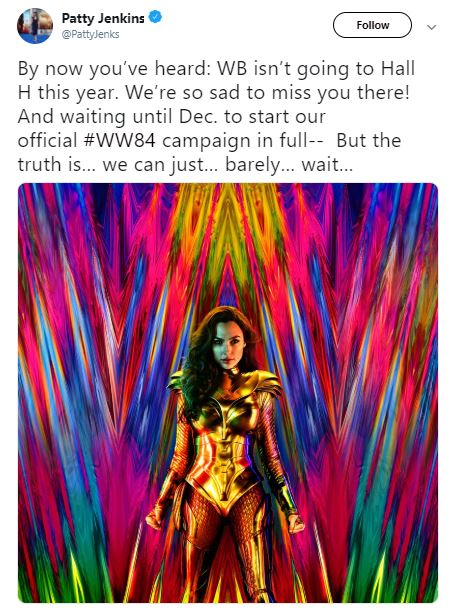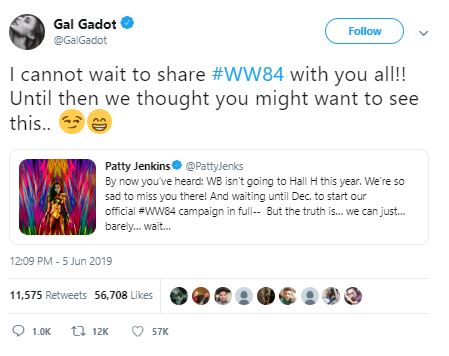 We've got a brand new Wonder Woman 1984 poster, and Gal Gadot just looks like the Demi-Goddess that she is!! It was about time that we got at least some kind of a change in Wonder Woman's suit, even though it is temporary. Now our wish has been answered. The new Gold suit just looks perfect and admirable.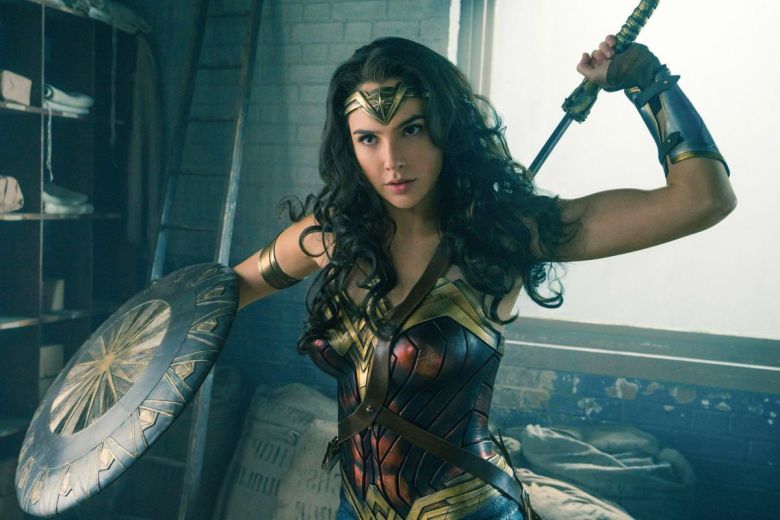 Unfortunately, because WB isn't going to Comic-Con, we would probably get the first trailer of this film in December as Patty Jenkins hinted it above. But it's okay for that to happen because that would mean that WB will only launch 2 movie trailers before they begin their last marketing campaign in May. That means we'd get to see less in the trailers and more in the movie, which is just great.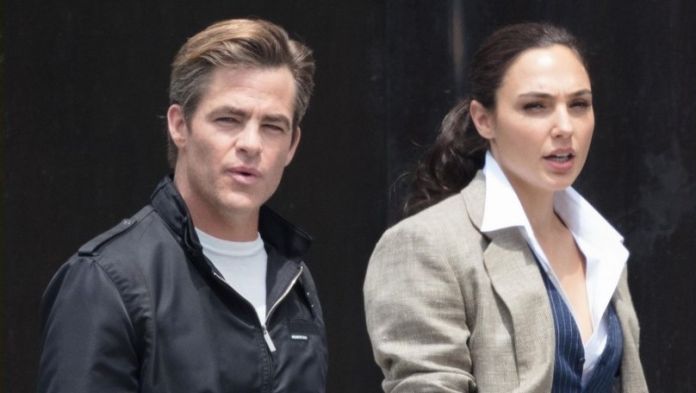 But looking at this new poster really has us all wishing that the movie should have come out upon its original release date, that was November 1, this year. Defeating the immense competition surrounding Wonder Woman 1984's original release date was a reason for delaying the film, but producer Charles Roven did tell us the real reason as to why the film was pushed.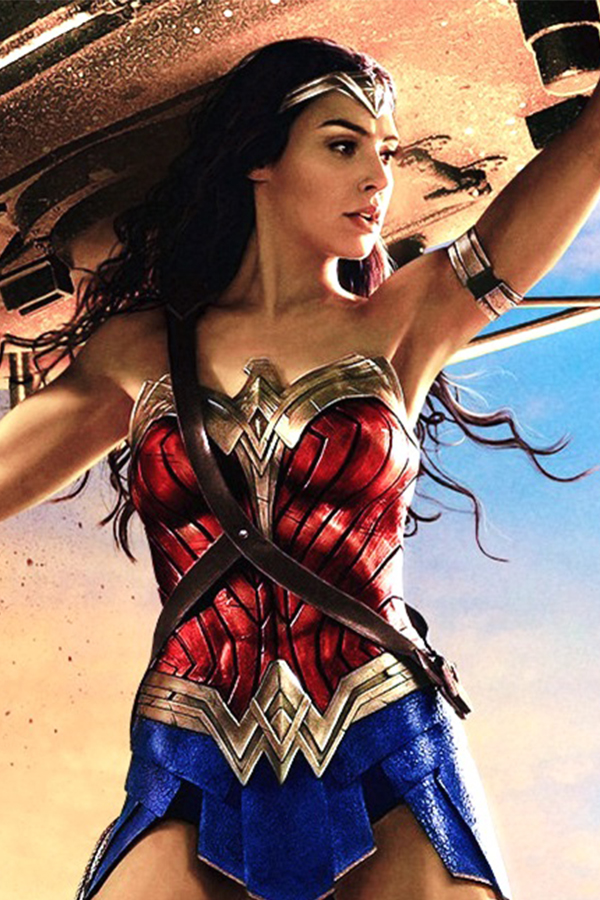 He told Collider:
"We always wanted the date that we are on right now. The studio felt that until their slate for the year before came together—and they had an amazing end of 2018—that they needed to have a big what I call aircraft carrier, a 'tentpole', in [2019]. We had a very rushed pre-production because Patty also did the TNT show [I Am the Night] and we had a very rushed post-production schedule in order to make the date that we were on, which was November 1, 2019.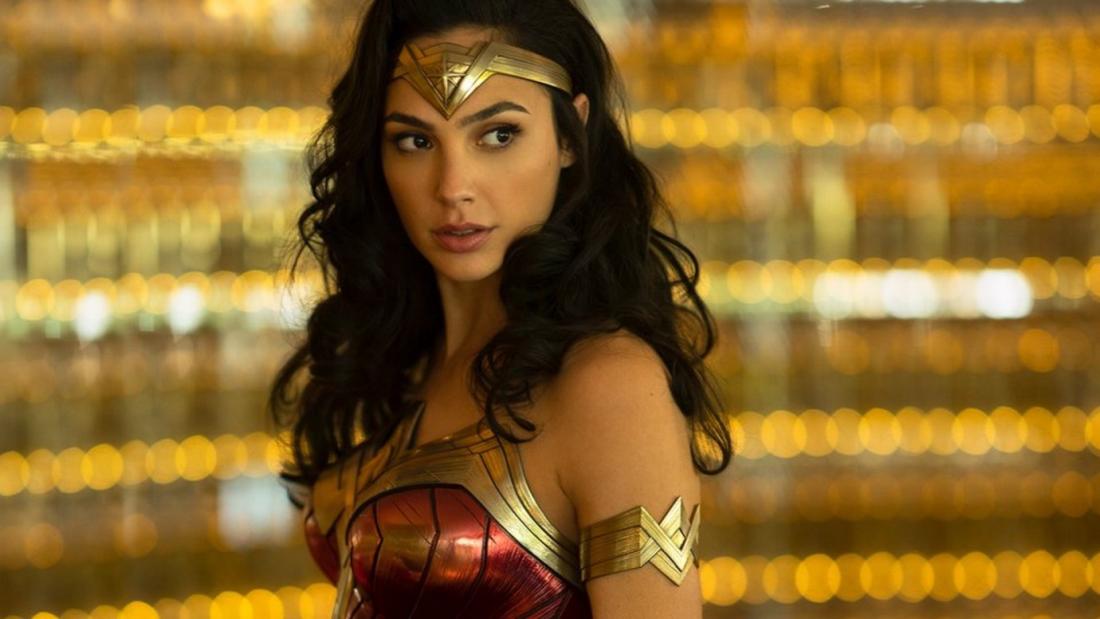 We were doing it because the studio said they really needed it, and then at a certain point they came to us and they said, 'You know what, you guys are right. Let's go back to the month that you guys released Wonder Woman 1 in, and take the extra time.'"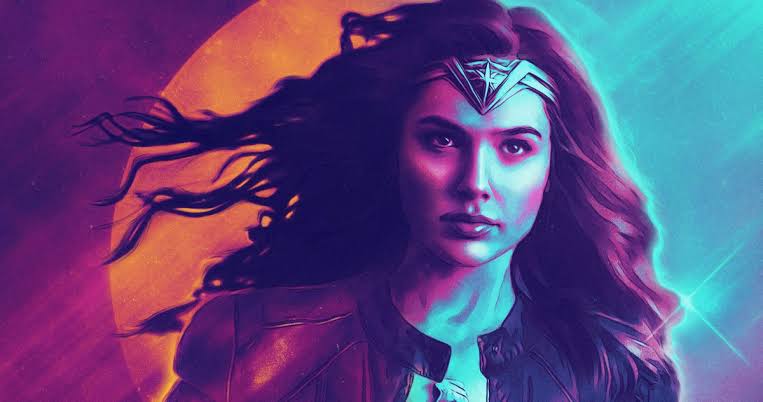 We may not get any new footage until December, but at least we do have a description of the footage shown at CinemaCon. Comicbook.com's Brandon Davis gave us a description of it:
"Wonder Woman jumps across a street, Diana walks in front of the Washington Monument cuddling with Steve Trevor. She whips her lasso in a mall. Her colleague becomes her nemesis in the form of Cheetah. It ends with a shot of her jetting down a street at super speed."
Wonder Woman 1984 comes out on June 5, 2020.