Movies
Wonder Woman 1984 – First Look at Cheetah Taking on Wonder Woman Leaks Online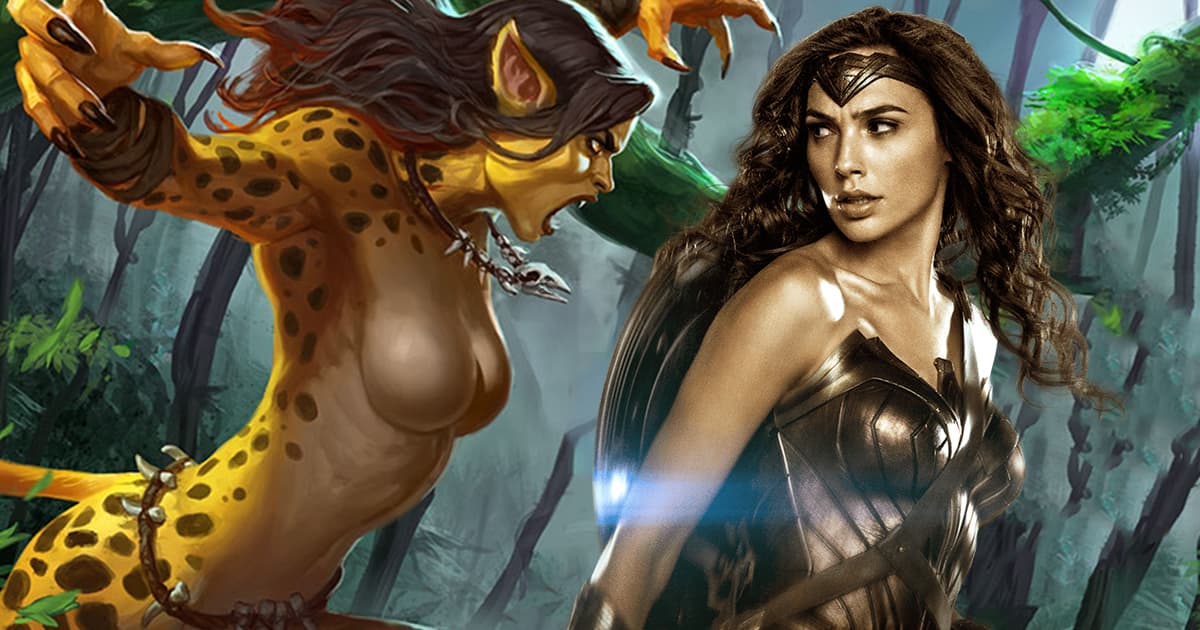 Wonder Woman 1984 is officially less than a year away from us, but it's sad that we will also have to wait for the first trailer of the movie. WB are not going to be present at San Diego Comic-Con Hall H this year, so we won't be getting anything for the upcoming movies like Birds of Prey, Godzilla vs. Kong, and the Wonder Woman sequel. Patty Jenkins recently broke the news and gave us a look at Wonder Woman in her new Golden Eagle Armor.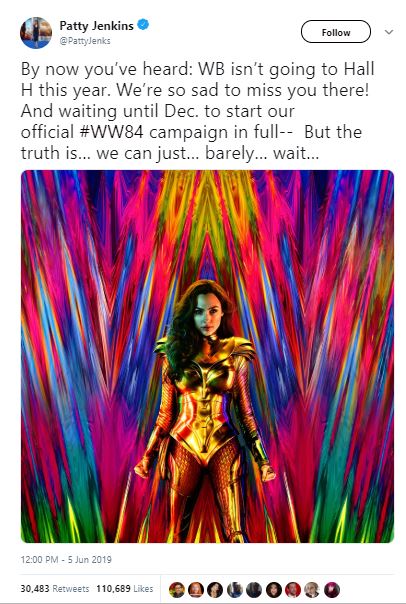 All the fans have loved this new armor that comes into play within this movie. But what we want is the first official look at Kristen Wiig's Cheetah! For those of you who didn't know or remember, Wiig is going to play Barbara Ann Minerva aka Cheetah in Wonder Woman 1984. We've all wondered how she is going to look in the whole attire as the animal, but we haven't really got anything till now.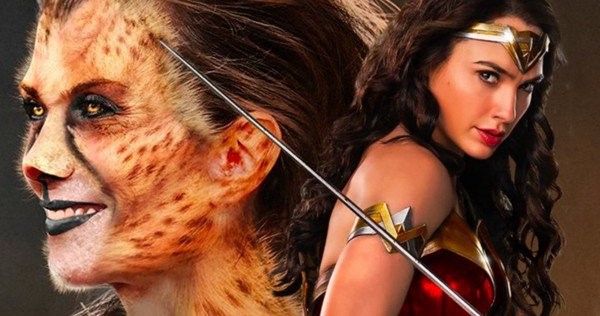 Well, there's a new leak that has hit the internet, but we don't know the source of it. This leak gives us a proper look at Cheetah. Although not high definition, but still we can make it out that it is indeed Kristen Wiig's version of the character. One may argue that this leak may be fake, but it comes with Wonder Woman going up against Cheetah, and Diana is wearing her Golden Eagle suit as well.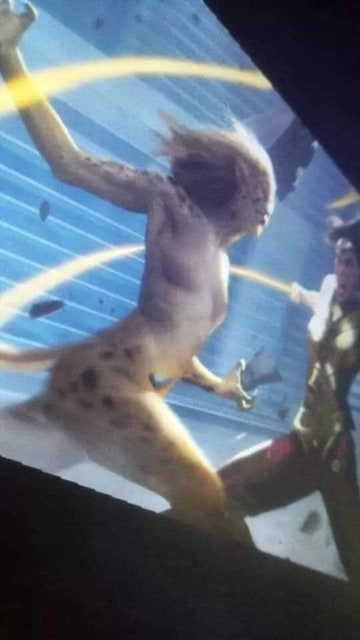 Since we'd still have to wait for December to get the first official trailer of the movie, this is the best that we're going to get until then. Honestly, what we can make out from this image is that this version of Cheetah does look to be spot on! The creatives could not have done a better job of getting the villain to life. This has to be a product of CGI and prosthetics mixed with each other.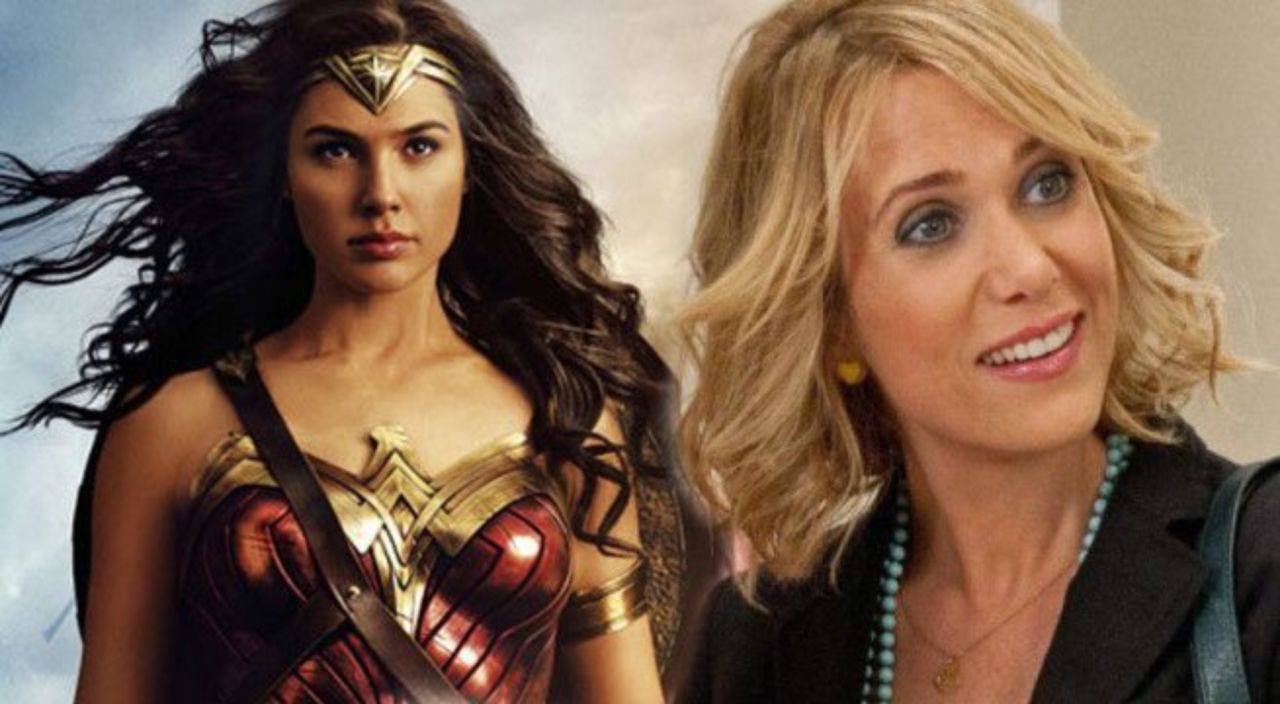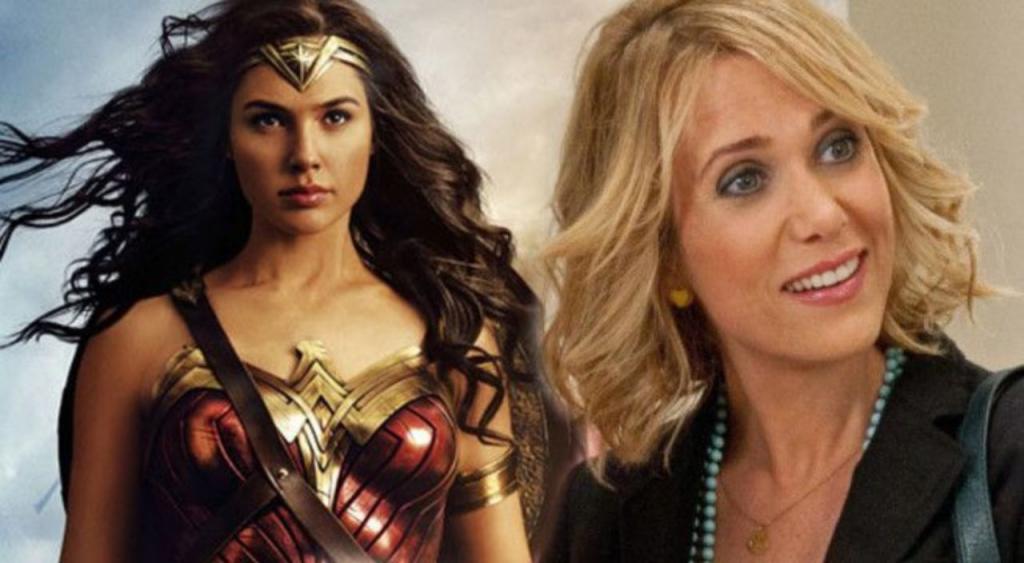 Last year, Patty Jenkins appeared in a Podcast and revealed some important details about the movie. She said:
"It's really still going to other values of hers, and a similar formula insofar as making a great, enjoyable fun movie but that ultimately in its third act turns some very big issues, and a very big experience that will aim to have slightly more weight and profundity than it has to have. Because that's a formula that I really like, and I like the idea of taking somebody on a very solid, great journey but that arrives at a bigger question being answered. So it's like that but because she is Wonder Woman and she's here now and she's fully developed, it's got great fun from the start and great big superhero presence from the start, and is funny and a great love story again and a couple new unbelievable characters who I'm so excited about, who are very different than were in the last movie."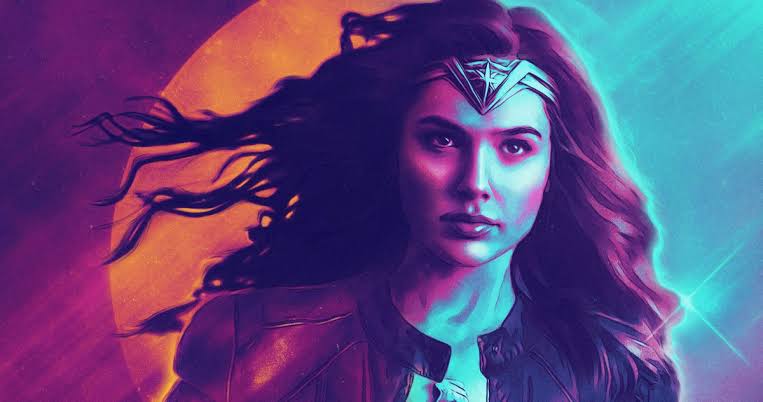 Wonder Woman 1984 was going to release on November 1 this year, but it was delayed to June 5, 2020. As far as the reason for this delay is concerned, Producer Charles Roven spoke with Collider and he has told us why this delay was really needed. Here's the reason that he gave:
"We always wanted the date that we are on right now. The studio felt that until their slate for the year before came together—and they had an amazing end of 2018—that they needed to have a big what I call aircraft carrier, a 'tentpole', in [2019]. We had a very rushed pre-production because Patty also did the TNT show [I Am the Night] and we had a very rushed post-production schedule in order to make the date that we were on, which was November 1, 2019.

We were doing it because the studio said they really needed it, and then at a certain point they came to us and they said, 'You know what, you guys are right. Let's go back to the month that you guys released Wonder Woman 1 in, and take the extra time.'"
Hopefully, this film will turn out to be better than the first film.