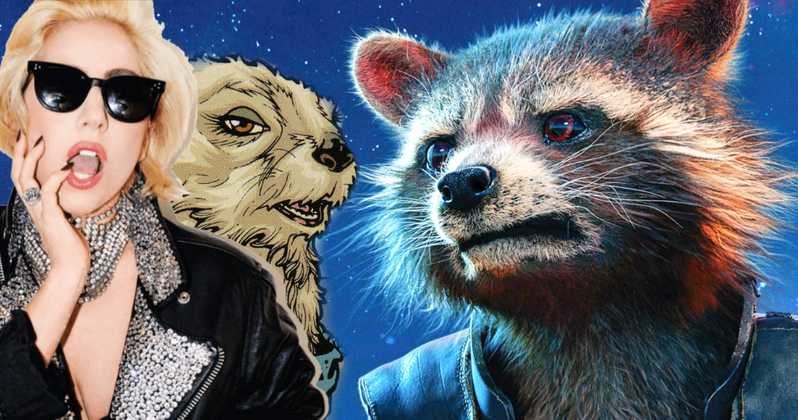 James Gunn was really important for Guardians Vol 3, and everyone wanted to see his brainchild become a full-fledged adult! Disney realized how Gunn had evolved as a person and become so much better than what he was 9-10 years ago. So, they listened to the fans and brought the man back to expand the cosmos of the MCU. The advantage that the world gained from Gunn's firing is that he was hired by WB to direct The Suicide Squad. So now instead of just one movie, the fans will get two great ensembles from him.
Now hopping back to Guardians of the Galaxy Vol. 3, it is one of the most anticipated movies of Phase 3 since it is going to wrap up the trilogy of the Space Avengers. Marvel Leaker Roger Wardell reported that the movie is going to be jam-packed as we're going to meet Drax's daughter Moon Dragon, Rocket's creator High Evolutionary and Rocket's love interest Lylla. This film may actually mark the end of the journey for Rocket Raccoon as it will deal with his past, and bringing in his love interest, it could also give him a happy retirement just like in the comics.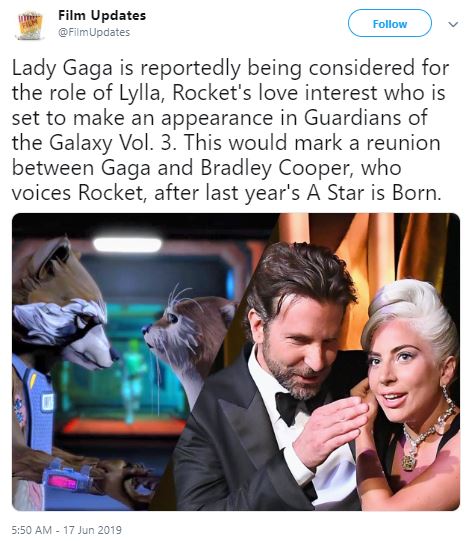 Talking about Lylla, Rocket's love interest, a tweet from Film Updates suggests that Marvel is eying Lady Gaga to voice Lylla. It's going to be awesome because we've already seen the amazing chemistry between Bradley Cooper and Lady Gaga. So, that's going to continue in Guardians of the Galaxy Vol. 3, and we just cannot ask for more. But just pray that we won't get any original songs from the pop star and we'll be fine. James Gunn already puts in quite a lot of songs, now we cannot afford the film to turn into a Musical!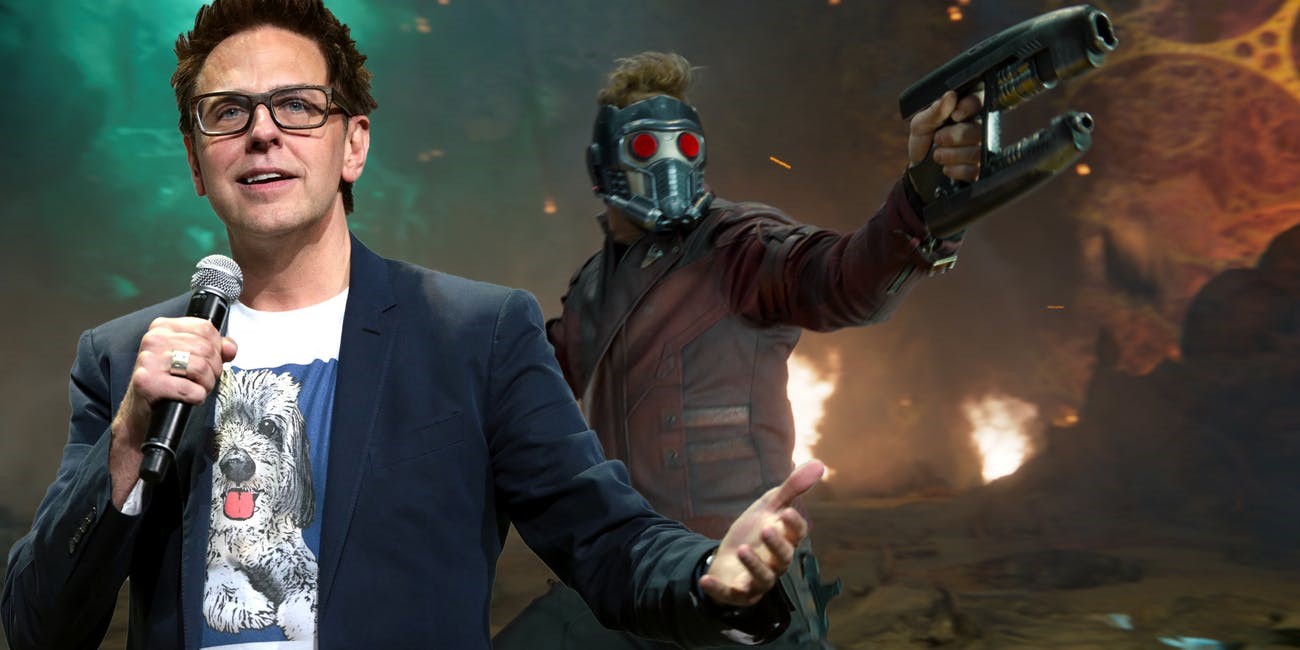 Now talking to Deadline James Gunn, he has given us an insight upon how he was invited back to take on the Guardians again by Walt Disney Studios chief Alan Horn:
"I was about to sit down and talk about Suicide Squad with DC and I was excited about that. Alan asked me to come talk to him. I really believe he is a good man and I think he hired me back because he thought that was the right thing to do. I've known him a little, going back to the Scooby-Doo movies. I've always liked and admired him. I was touched by his compassion.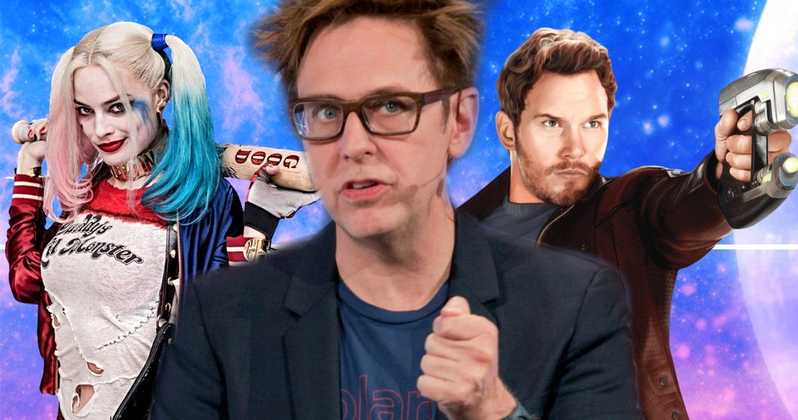 You hear in Hollywood that everybody's cutthroat. That's true of a section of this industry, but there's also a lot of really good people. I'm always attracted to finding that goodness in places we don't expect, often in the characters in my movies. I got a little bit teary-eyed in his office. And then I had to go tell Kevin Feige I had just decided to do Suicide Squad, so that made me very nervous."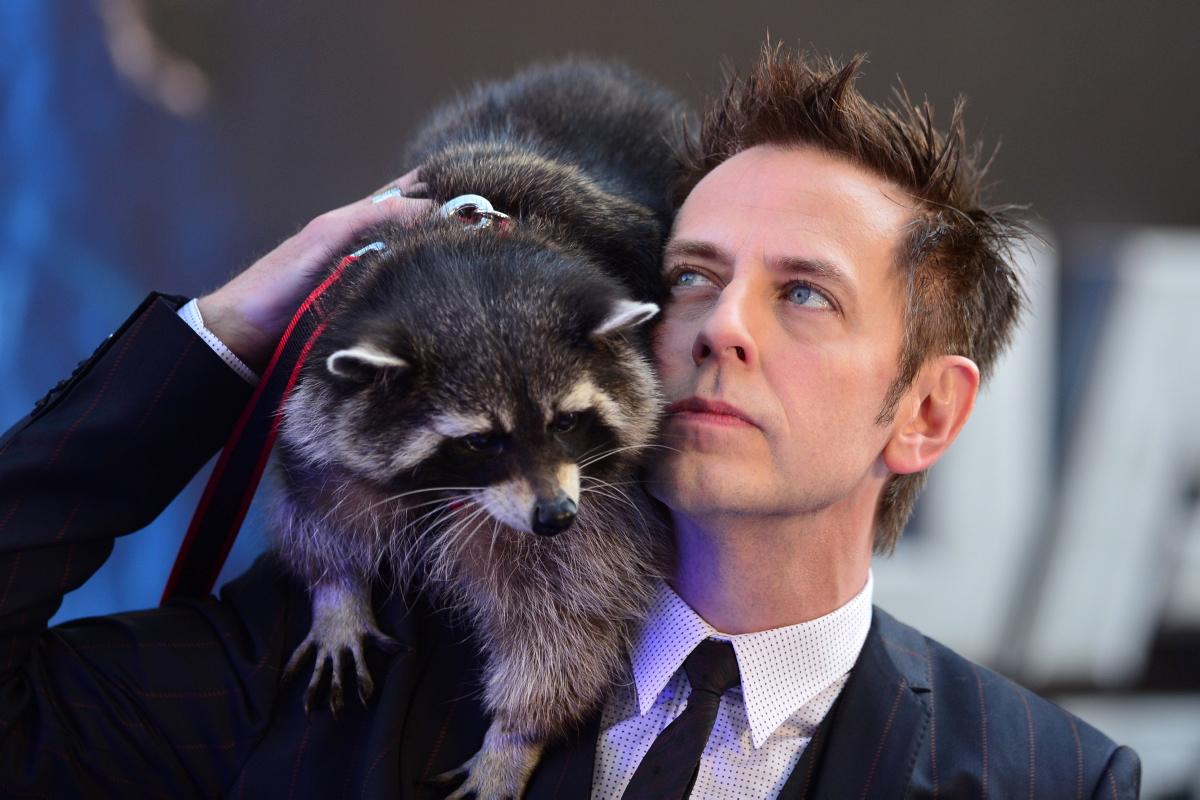 Gunn claimed that this film is going to be very special for Rocket. In his interview with Deadline, he talked about the reason why he is really excited to be back on the ship with Guardians. And that reason is Rocket Raccoon. He said: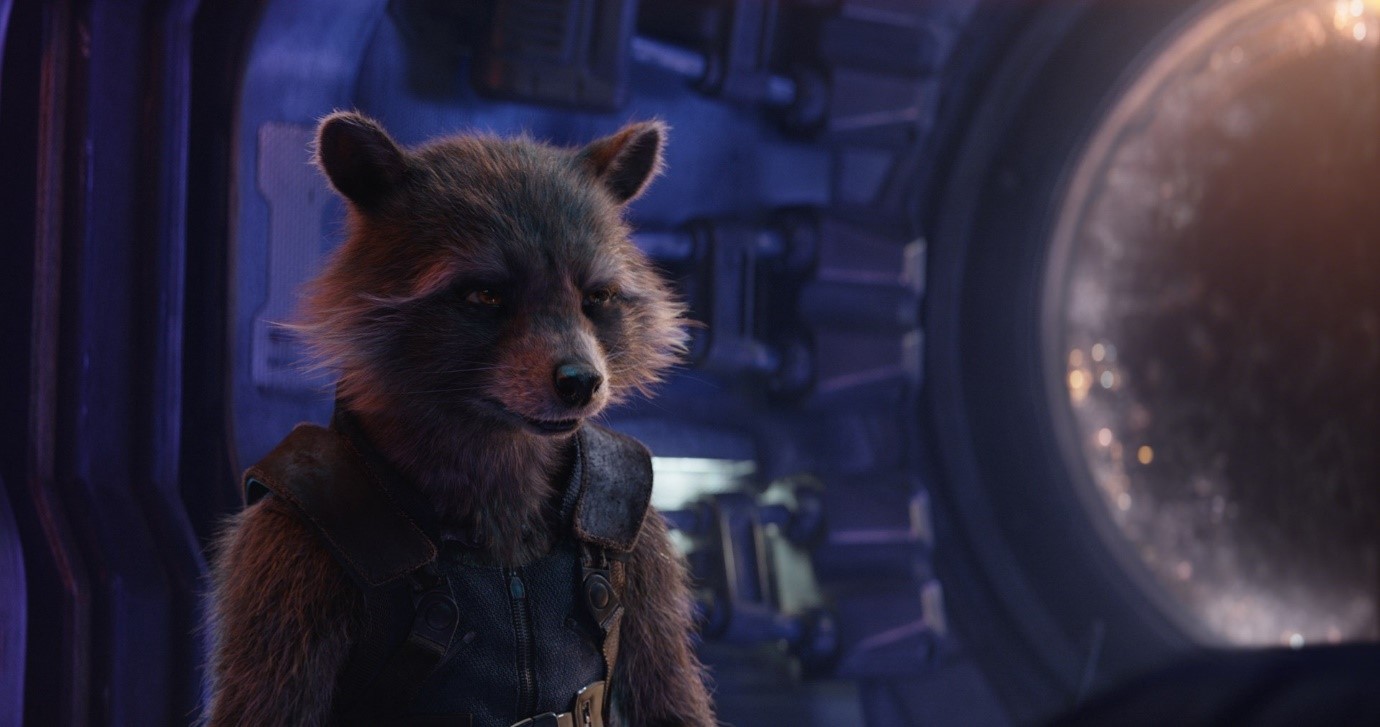 "When you asked me what was saddest for me when I thought it was gone—and anybody at Marvel can tell you—it's this very strange and attached relationship to Rocket. Rocket is me, he really is, even if that sounds narcissistic. Groot is like my dog. I love Groot in a completely different way. I relate to Rocket and I feel compassion for Rocket, but I also feel like his story has not been completed. He has an arc that started in the first movie, continued into the second and goes through Infinity War and Endgame, and then I was set to really finish that arc in Guardians 3. That was a big loss to me—not being able to finish that story—though I was comforted by the fact that they were still planning to use my script."
Guardians of the Galaxy Vol. 3 will supposedly hit the theatres in May 2022.