Movies
The Brand New Episode of How Avengers: Endgame Should Have Ended Released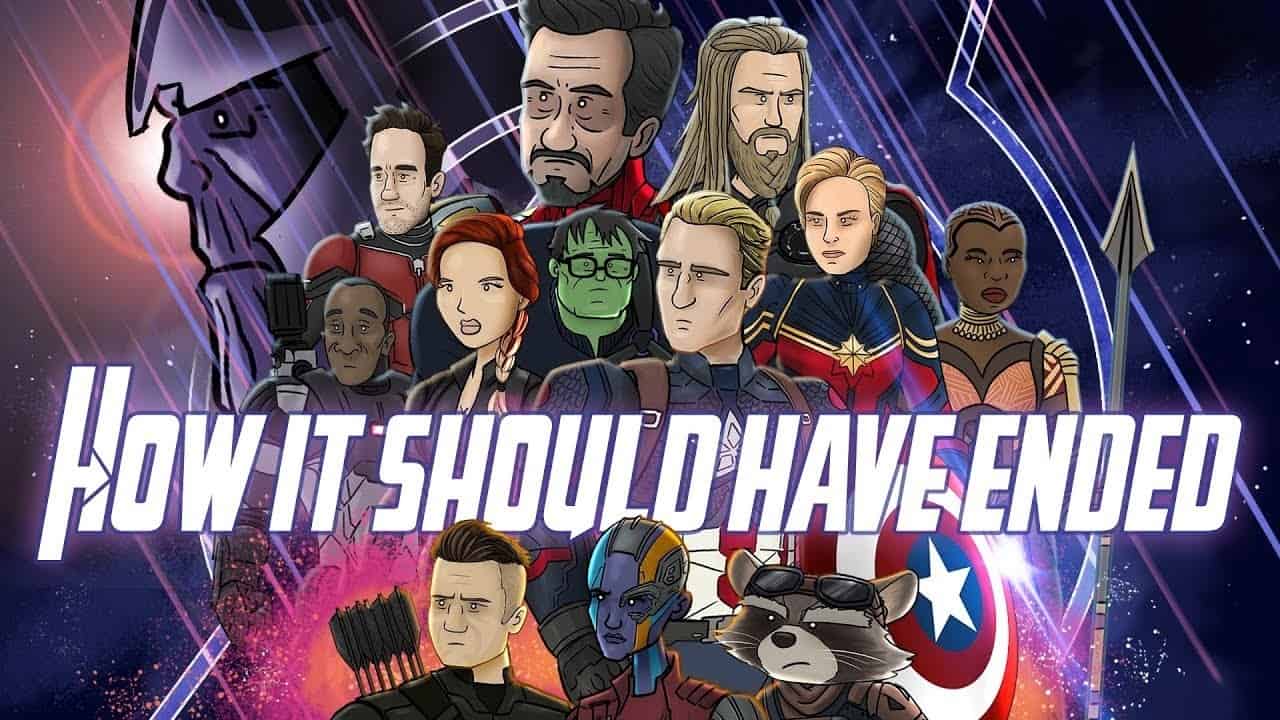 After the Pitch Meeting, it was time for HISHE to do their thing. It is good that Daniel Baxter & co have stopped waiting for films to be released on BluRay because they take about 3-3.5 months. Most of the people around the world have seen the movie in about 1 month of its release, so it is rather pointless to wait for the BluRay release so one could release their content based upon the movie. For this matter, Screen Rant is just great as they put out a spoiler warning and give us their Pitch Meeting on the next day of the film's release. But now it's time for Hishe feat. Avengers: Endgame:
If you thought that Hishe for Infinity War was the best, then think again because Avengers: Endgame has even topped that. What's amazing is that it's only the first part, and we've got a long Hishe coming out next week as well. But before that, let's get into the first one. The Red Skull escape for freedom was a bit of a stretch, but it sure was quite funny. Then we get into the nitpicking game as Hishe picks up Thanos' attack on the Avengers facility which killed absolutely no one. An immediate reattack could have ended things then and there!
While Hishe is so good at their nitpicking game, let's pick out one of their own mistakes in the episode. Right after the whole Thanos-not-being-worthy bit, but before Wong saves the day, we see War Machine. It was supposed to be Iron Patriot here, but it seems that the people at Hishe also missed Rhodey's Blue & Red suit in the dark at the theatres just like my own friend(s)! Or perhaps they didn't seem to care that much about War Machine similar to Marvel.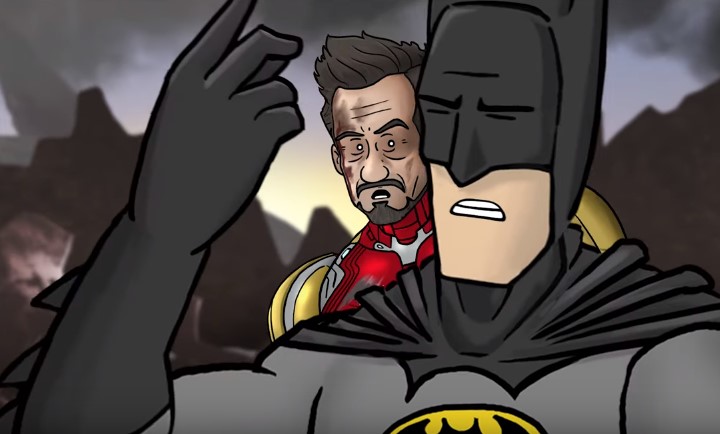 But the best bit of this episode also has to be the Batsnap, because he's Batman! To follow that, Steve finally got redemption has he finally got to do what he never could. No, I'm not talking about getting back to the past and make out with Peggy. He got to sing the Mighty Shield song to someone else, the new Captain America, Sam Wilson!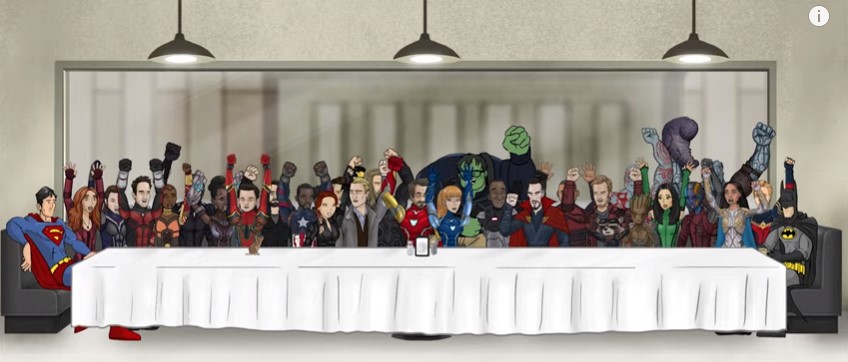 The ending of Hishe was pretty special as they manage to bring Iron Man back, Black Widow back and make Captain America young again! This is the animated world of Hishe. Anything could happen here by actually following the rules of the MCU. So we could have a big Assemble moment with all the Avengers rubbing it in the faces of Batman and Superman.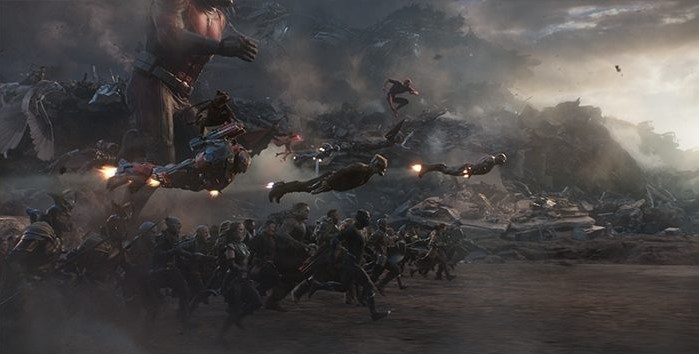 Directed by Joe & Anthony Russo, Avengers: Endgame stars Robert Downey Jr. as Iron Man, Chris Evans as Captain America, Mark Ruffalo as Bruce Banner, Chris Hemsworth as Thor, Scarlett Johansson as Black Widow, Jeremy Renner as Hawkeye, Brie Larson as Captain Marvel, Paul Rudd as Ant-Man, Don Cheadle as War Machine, Karen Gillan as Nebula, Danai Gurira as Okoye, Chris Pratt as Star Lord, Zoe Saldana as Gamora, Vin Diesel as Groot, Dave Bautista as Drax, Bradley Cooper as Rocket, Gwyneth Paltrow Pepper Potts, Jon Favreau as Happy Hogan, Benedict Wong as Wong, Tessa Thompson as Valkyrie, Samuel L. Jackson as Nick Fury, Cobie Smulders as Maria Hill, William Hurt as General Ross, Tilda Swinton as Ancient One and Josh Brolin as Thanos.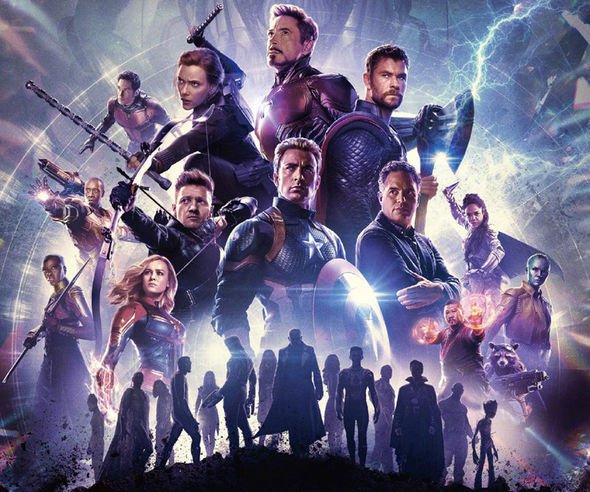 Here's the synopsis of Avengers: Endgame:
"Thanos snapped his fingers in Avengers: Infinity War, and half the life in the universe instantly dissolved. Now a ragged group of surviving warriors, including Captain America, Black Widow, Iron Man, Thor, and the Hulk works to counteract the Mad Titan's genocidal action.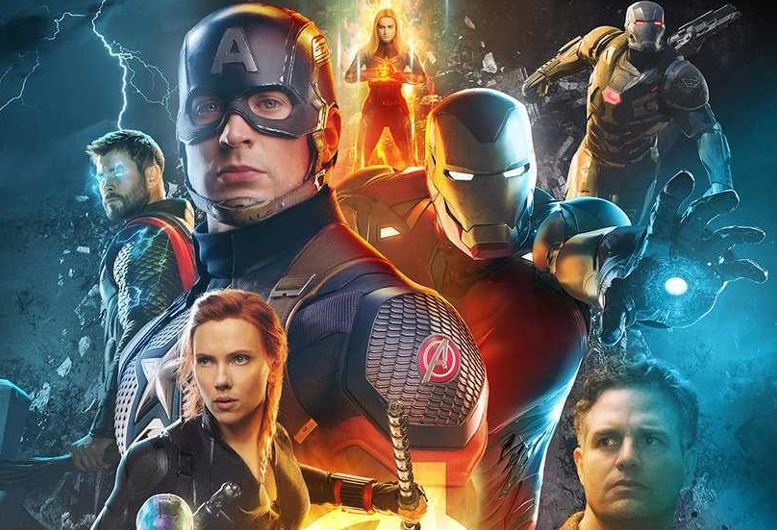 Since our heroes couldn't stop Thanos the first time, what makes them think they can win in a rematch? The answer may be in overwhelming power, thanks to Captain Marvel, or in the tiniest spaces between atoms accessible to Ant-Man. Avengers: Endgame will rewrite the Marvel Cinematic Universe as we know it. When it's all over, nothing will be the same."