Movies
Avengers: Endgame BTS Photos Show Captain Marvel Fighting on Vormir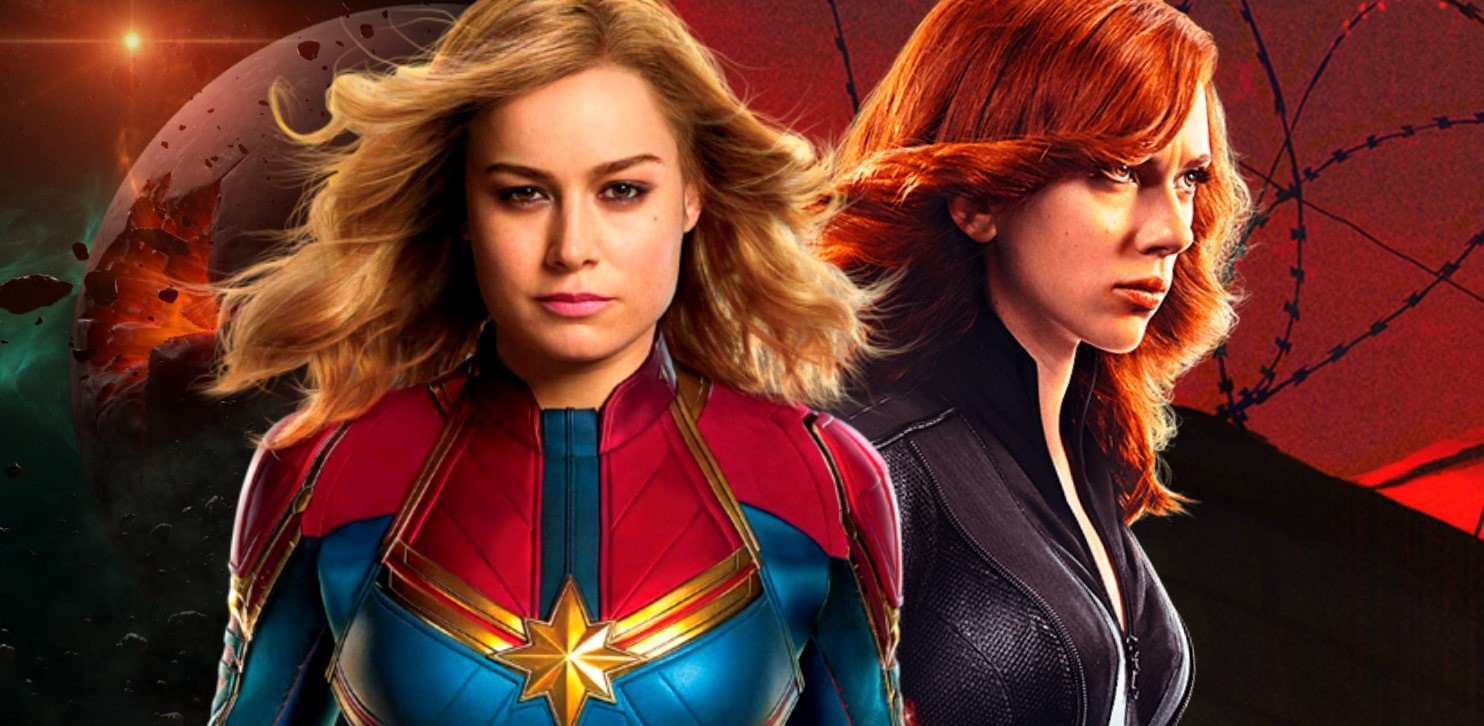 Avengers: Endgame and Avengers: Infinity War were shot simultaneously over the course of 6 to 8 months, with one little break in between. Of course, over the course of production, all of Infinity War's shots would have been taken earlier, but it wasn't like the entirety of Infinity War was finished before Endgame was shot. Amidst all this, we can imagine that so much of what was shot could have been altered or left on the floors of the Editing rooms. Apparently, there were certain scenes for Captain Marvel that were left behind.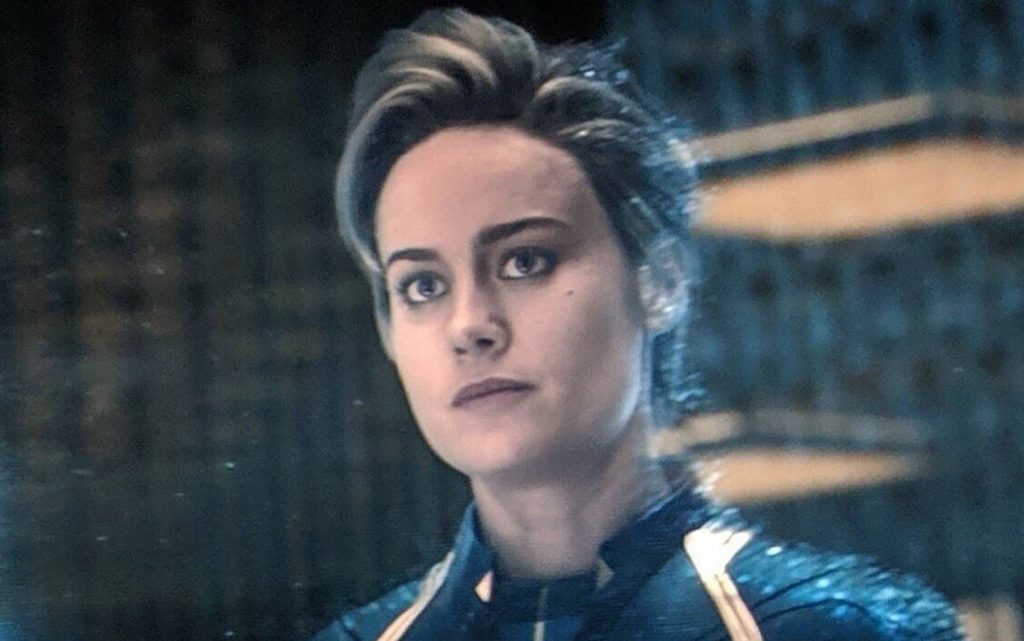 Captain Marvel wasn't in the film for a fair bit of time. She was there in the beginning, brought Tony back, helped with the killing of Thanos and then left. She then showed up with a new hair cut 5 years later, and finally entered the massive battle on Earth when the team needed her the most. All in all, we did like what she was used for, but there could have been a bit more.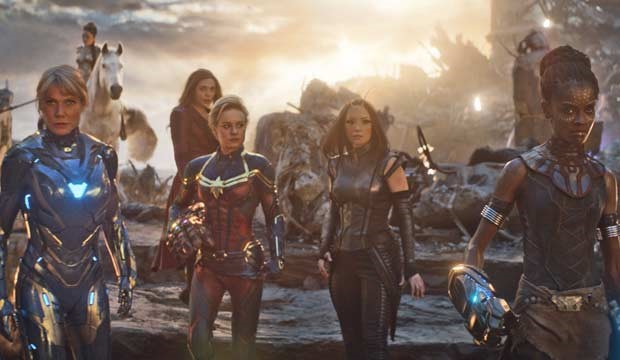 According to these new photos that have surfaced online, there was probably a little more than what we ultimately got. A Twitter handler named Julia just shared a few images asking certain questions about Captain Marvel on the set of Avengers: Endgame which looks just like Vormir. Take a look: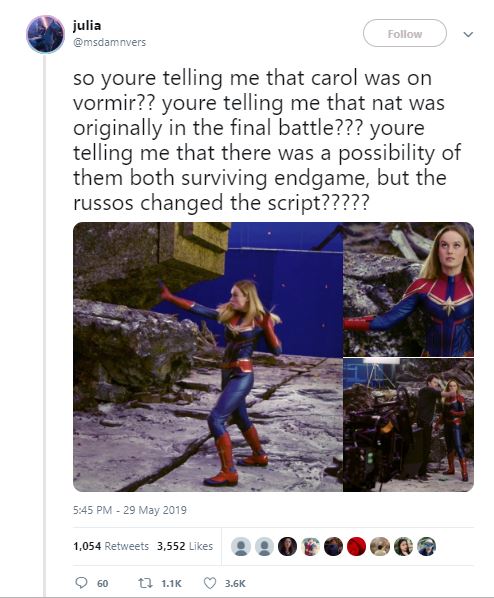 "So you're telling me that carol was on Vormir?? You're telling me that Nat was originally in the final battle??? You're telling me that there was a possibility of them both surviving endgame, but the Russos changed the script?????"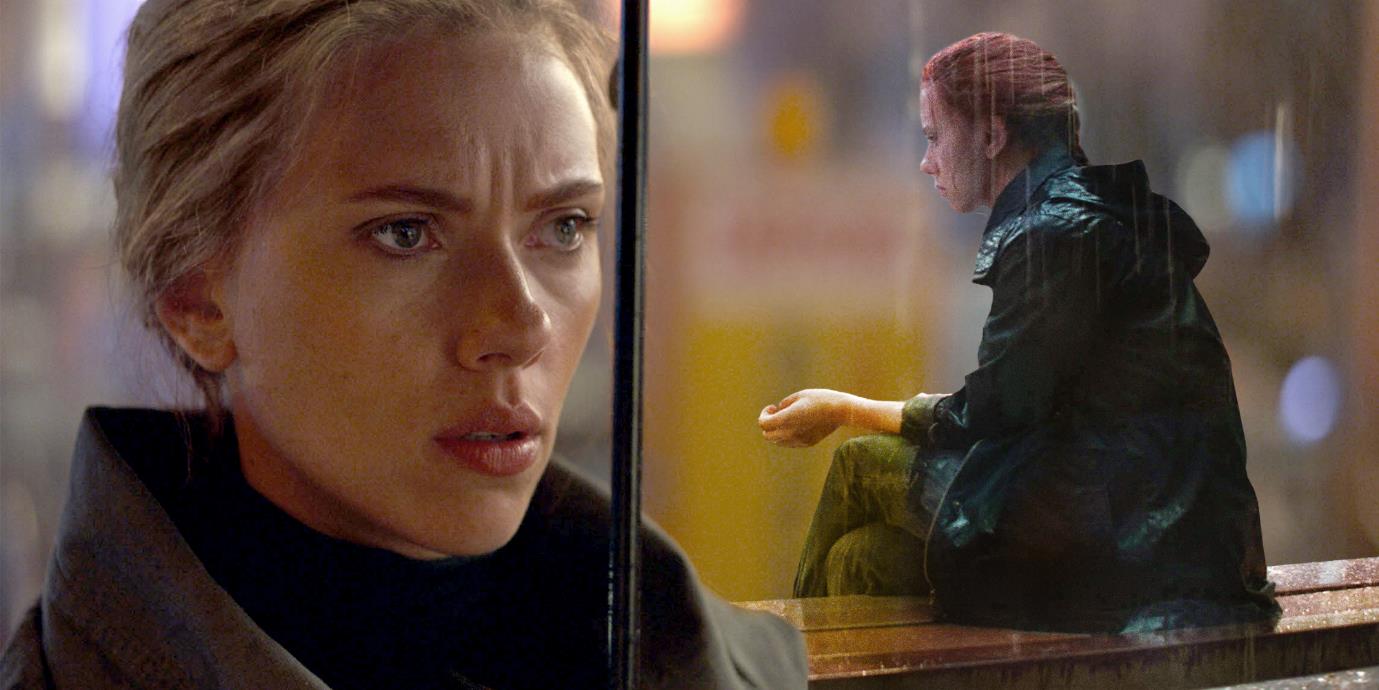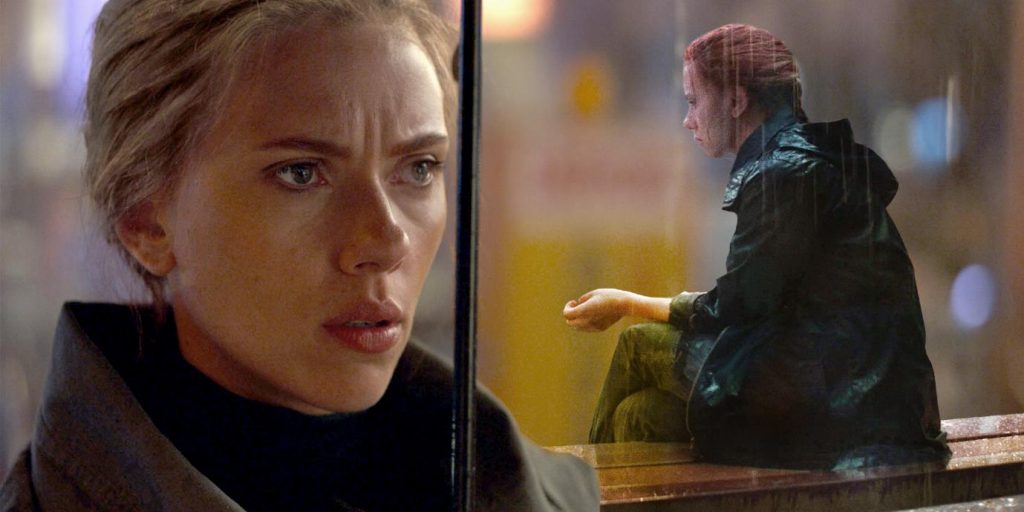 This twitter user has apparently assumed a lot and her questions have caused a lot of confusion all around the internet. The film takes us to Vormir to get the Soul Stone and Nat sacrificed herself for it. The writers have revealed that she was always supposed to die. And in no version of the story could the final battle take place on Vormir, and make total sense. So what could possibly explain these photos.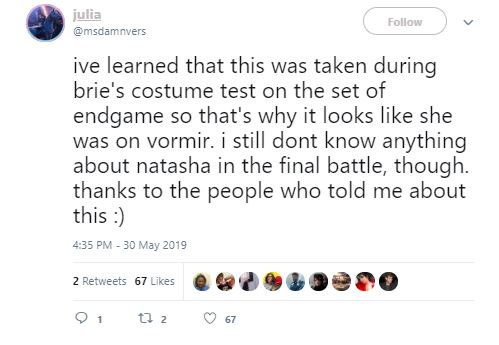 As it turns out, there is a very logical explanation for it. If you look at the photo, Brie Larson is wearing her suit from the first Captain Marvel movie. She shot her scenes for Endgame before Captain Marvel, so this here was actually a costume test that Brie was going through.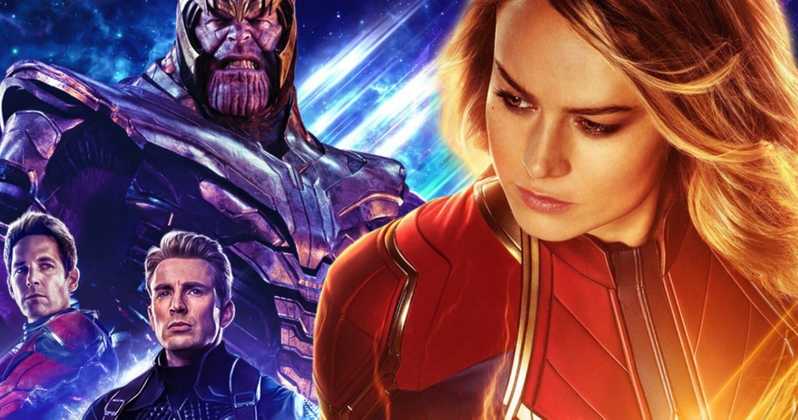 Apparently, Kevin Feige had already shared this detail with the audience last year. He said:
"We had the first full costume fitting with Brie Larson on the set of Avengers: Endgame, and just stepping into the little tent on set where we hide – because we don't want many people to see – it was astounding. Seeing that character that we've been working on for years, that we've been dreaming about even longer than that, seeing her standing in front of us for the first time, in real life – it's incredible. It's an amazing start for the adventure that lies ahead."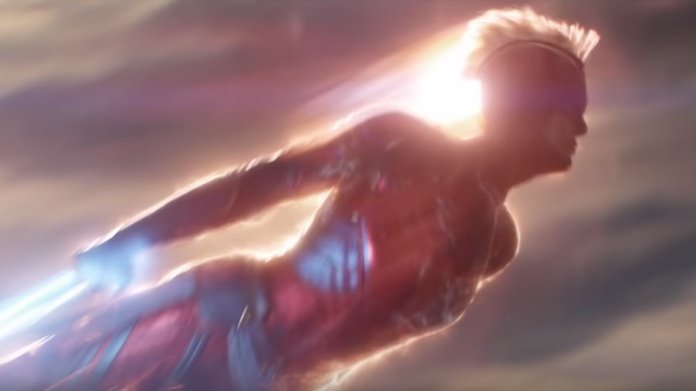 It's good to know all this. But since Endgame was a massive movie, there could have been so many scenes that were deleted from the final cut. Some of them will be revealed with the BluRay pack. So, we just have to wait for 2-3 months for some new footage.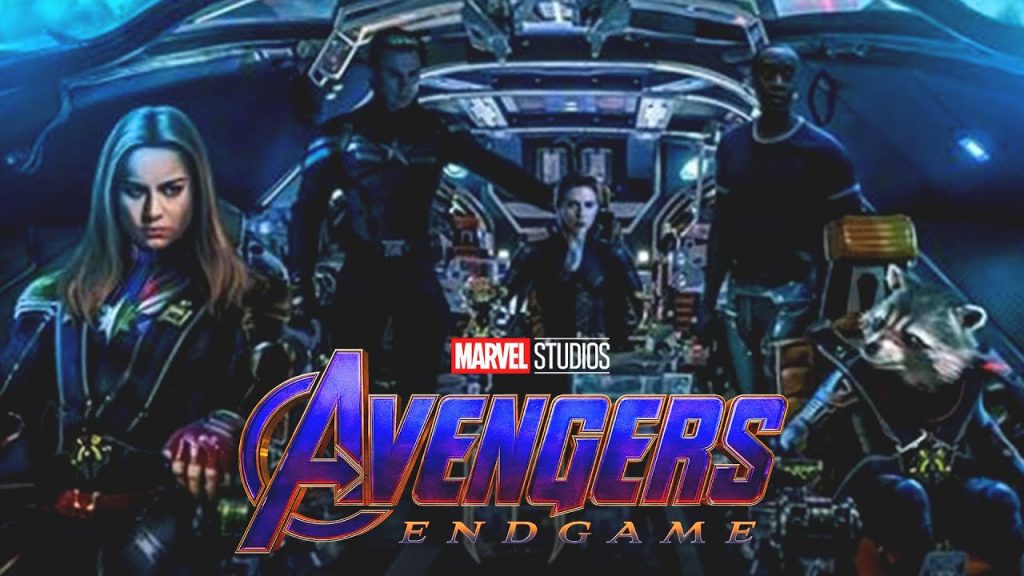 Directed by Joe and Anthony Russo, Avengers: Endgame stars Robert Downey Jr. as Iron Man, Chris Evans as Captain America, Mark Ruffalo as Bruce Banner, Chris Hemsworth as Thor, Scarlett Johansson as Black Widow, Jeremy Renner as Hawkeye, Brie Larson as Captain Marvel, Paul Rudd as Ant-Man, Don Cheadle as War Machine, Karen Gillan as Nebula, Danai Gurira as Okoye, Chris Pratt as Star Lord, Zoe Saldana as Gamora, Vin Diesel as Groot, Dave Bautista as Drax, Bradley Cooper as Rocket, Gwyneth Paltrow Pepper Potts, Jon Favreau as Happy Hogan, Benedict Wong as Wong, Tessa Thompson as Valkyrie, Samuel L. Jackson as Nick Fury, Cobie Smulders as Maria Hill, William Hurt as General Ross, Tilda Swinton as Ancient One and Josh Brolin as Thanos.