Movies
The Batman – Robert Pattinson & Nicholas Hoult Reportedly Screen Testing This Week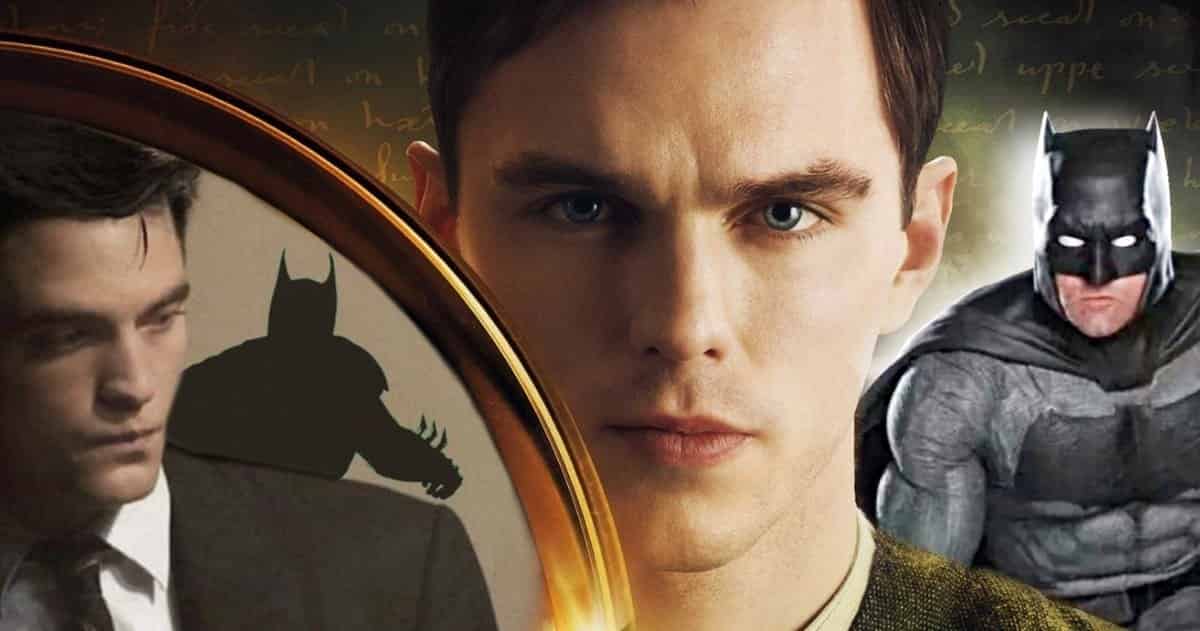 Matt Reeves' The Batman is making a lot of rounds around the internet. Over the last few days, the audience has decided the fact that Robert Pattinson is the next Caped Crusader. Variety reported it but Deadline &The Hollywood reporter claimed that things haven't been finalized as the X-Men actor Nicolas Hoult is still running for the role.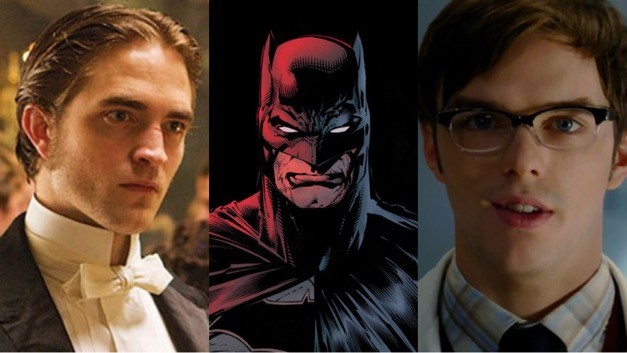 There has been a whole lot of backlash upon Pattinson's casting, but the fans have now settled down and accepted the fact that he is not the Kid from Twilight anymore! But now it seems that what Deadline reported was probably right. Pattinson hasn't commented on The Batman, and in fact, he hasn't even signed a deal yet. Now According to Umberto Gonzalez of The Wrap, the screen test of The Batman is going to happen this week. He wrote: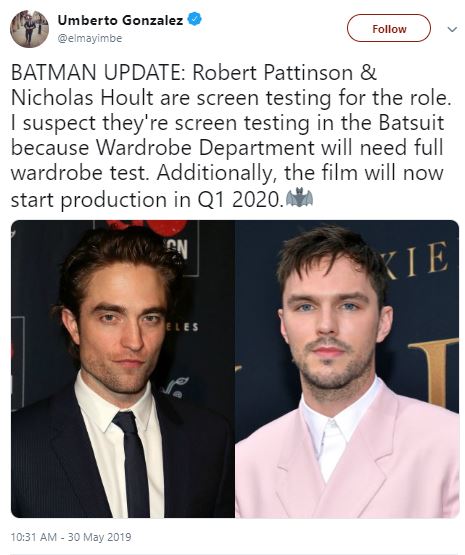 "BATMAN UPDATE: Robert Pattinson & Nicholas Hoult are screen testing for the role. I suspect they're screen testing in the Batsuit because Wardrobe Department will need full wardrobe test. Additionally, the film will now start production in Q1 2020."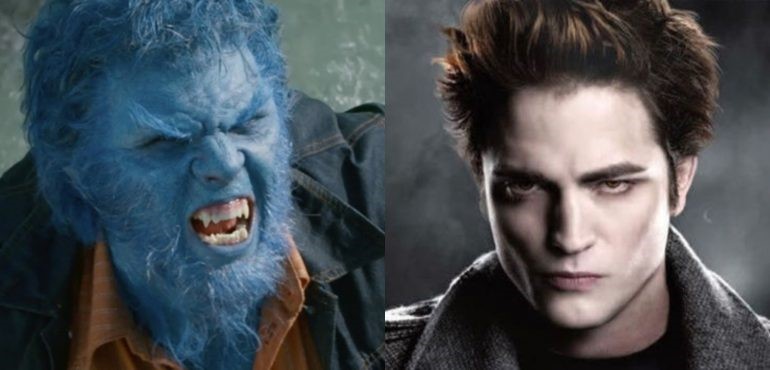 Well among these two actors, the majority of people are surely gunning for Pattinson. He has got the perfect face for Batman, and even has room to get bulkier. Nicolas Hoult is a great actor but he's even leaner than Pattinson. So let's just hope that Pattinson gets the role ultimately. Matt Reeves is looking to develop a more grounded, gritty and detective based story.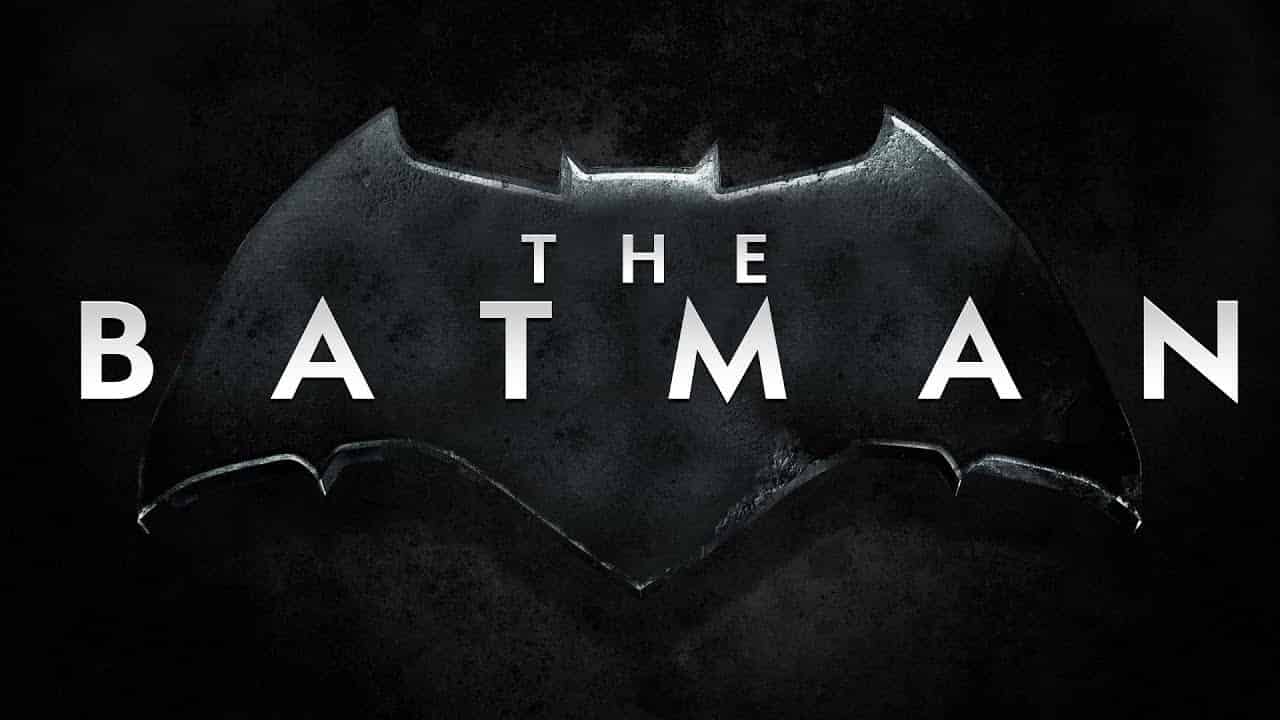 Never has a Batman film explored the fact that Batman is indeed the World's Number 1 detective. This film should establish that. Here's what Reeves had to say about his Noir-Batman themed story:
"It's very much a point of view-driven, noir Batman tale. It's told very squarely on his shoulders, and I hope it's going to be a story that will be thrilling but also emotional. It's more Batman in his detective mode than we've seen in the films. The comics have a history of that. He's supposed to be the world's greatest detective, and that's not necessarily been a part of what the movies have been. I'd love this to be one where when we go on that journey of tracking down the criminals and trying to solve a crime, it's going to allow his character to have an arc so that he can go through a transformation."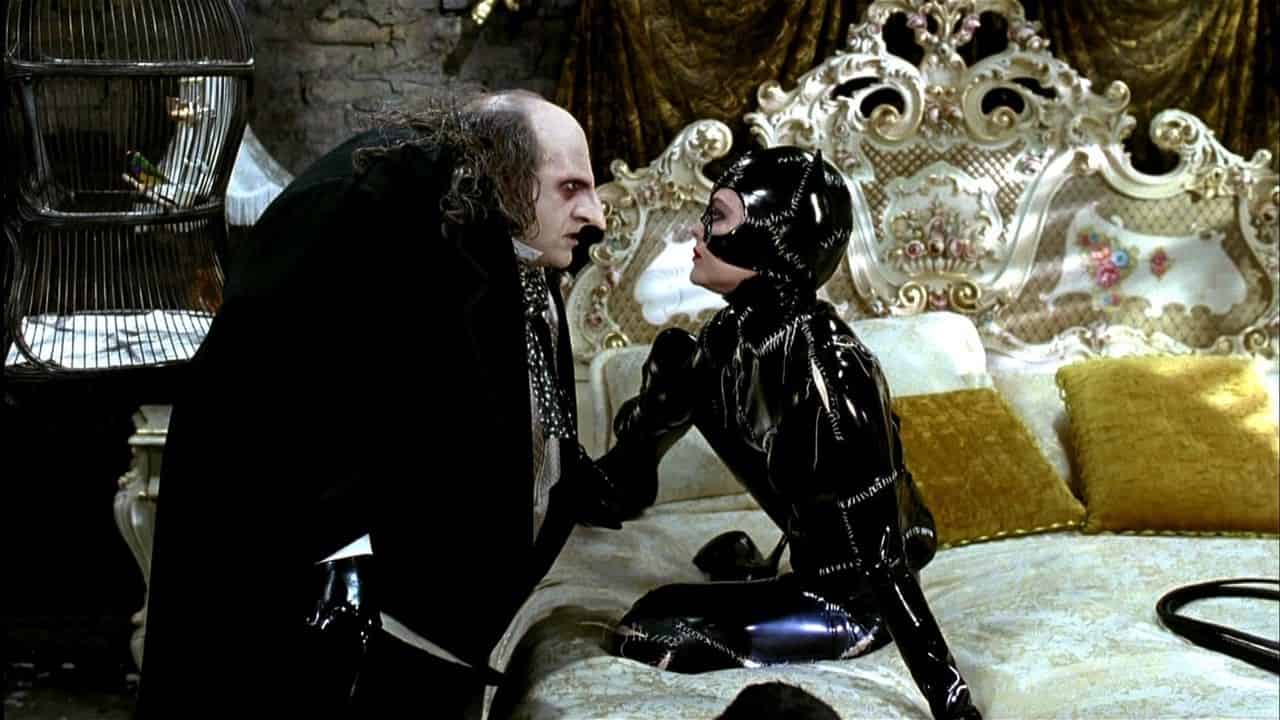 As revealed by Matt Reeves, this film will have a certified Rogues Gallery on display, so that obviously means that Batman and his villains already exist in the Universe that is being brought forward. Here's what Reeves had to say about the villains of the film: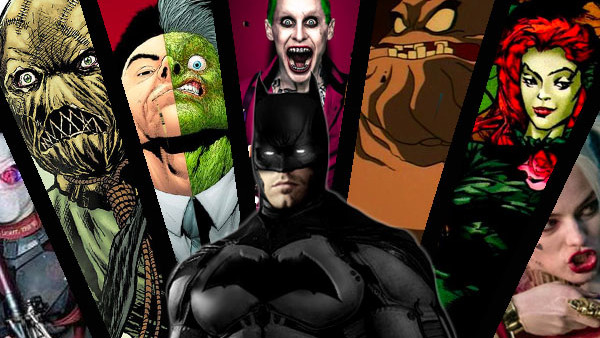 "We're thinking the movie would probably be for 2021, late spring or summer. Warner Bros. has been incredibly supportive and given me a lot of time and shared the same passion that I do for this story. There will be a Rogues Gallery. The casting process will begin shortly. We're starting to put together our battle plan. I'm doing another pass on the script and we'll begin some long-lead stuff to start developing conceptual things."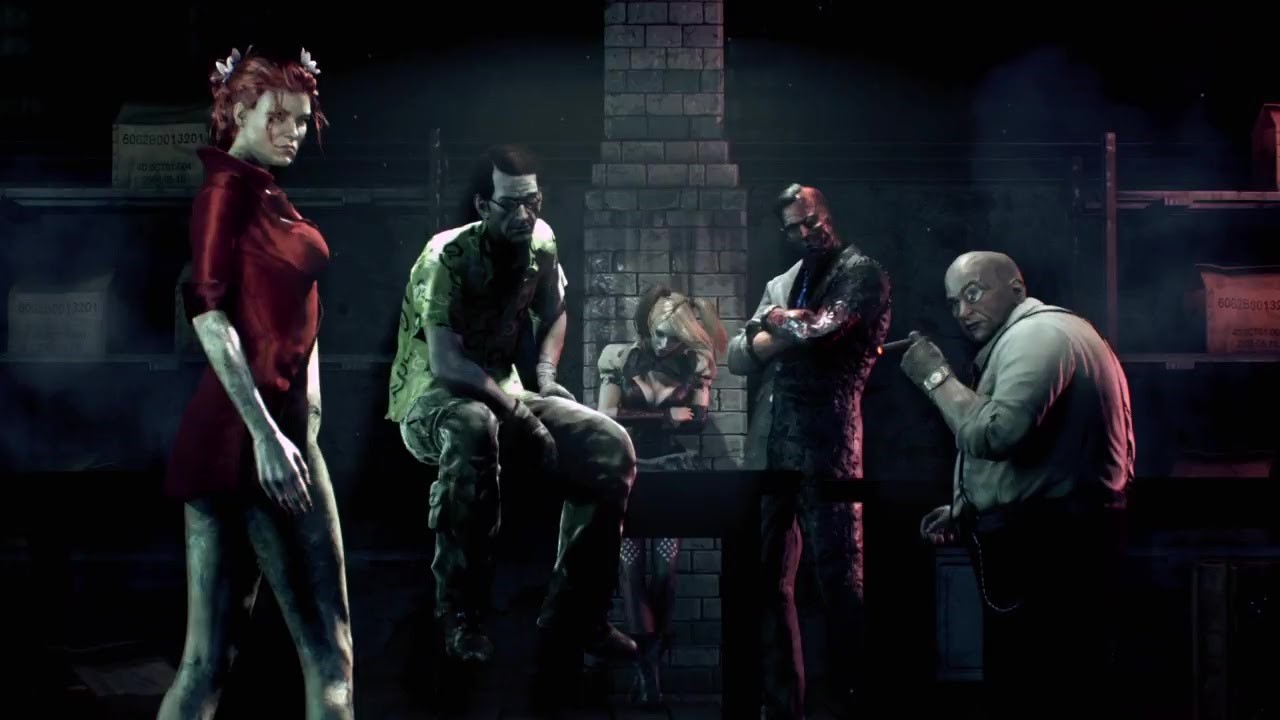 There are supposed to be 6 villains in the film and we can expect it to be quite action-packed with so many Rogues involved. Penguin and Catwoman are supposed to be the mains and since this is going to be a film that is full of Mystery, the Riddler has to be involved! Bane & Scarecrow are also rumored. Now for the last one, we could assume that either Poison Ivy, or perhaps Two-Face could come in!
What's interesting is that according to BYO, Reeves is looking at Toby Kebbell (Fantastic Four) to don the persona of Jonathan Crane (Fantastic Four), and as far as Bane is concerned, Luke Cage star Theo Rossi is being rumored as the Batbreaker.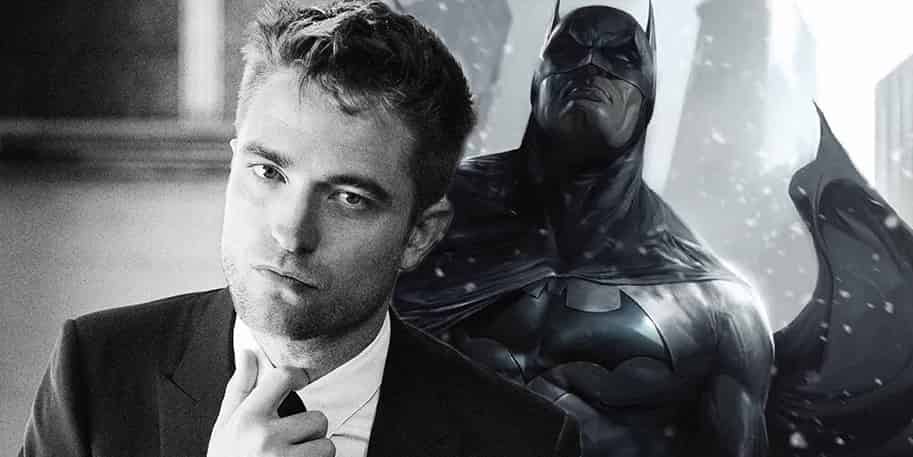 Now both these characters are no strangers to comic book roles. Theo Rossi could be a good choice considering the fact that Bane will be done right this time, with the Venom turning him into a hulking personality. For Toby Kebbell, this would be the third Comic book role as he has already starred as Doctor Doom in Fantastic Four and is about to be the villain in Vin Diesel's upcoming Bloodshot movie.
So let's see how things pan out!