Movies
Does The New Spider-Man: Far From Home Poster Tease The Illuminati?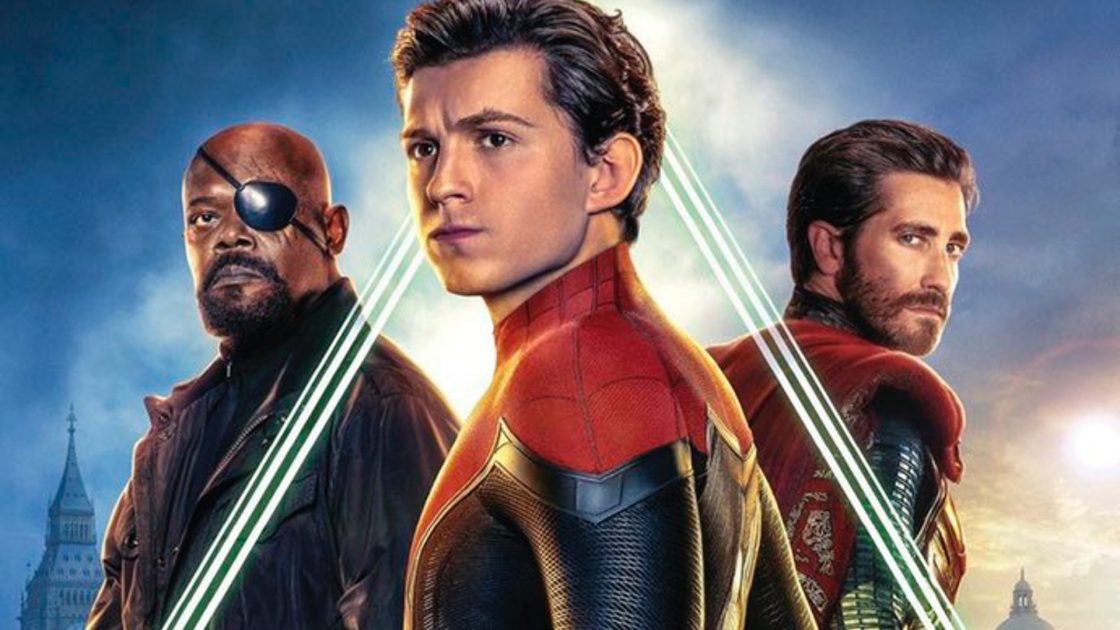 Spider-Man: Far From Home is going to come in theaters very soon. And, the promotional and marketing side of the film is having a really good time. But, a brand new poster for the upcoming film has started a debate. Yes, a debate because there is a triangle in the poster. The recently released poster is hinting towards the possibility of Peter Parker facing the members of Illuminati in Far From Home. Because on the side, we have Nick Fury and on the other side, we have Mysterio. And, surely it cannot be a love triangle because Mysterio looks like the son of Fury and Fury looks like the grandfather of Peter. Well, jokes apart, a lot of fan theories have been emerging on the internet after the release of this poster.
Here's the poster that started the Illuminati debate in Far From Home online: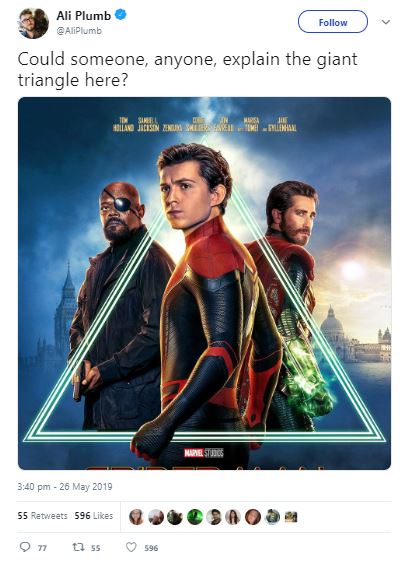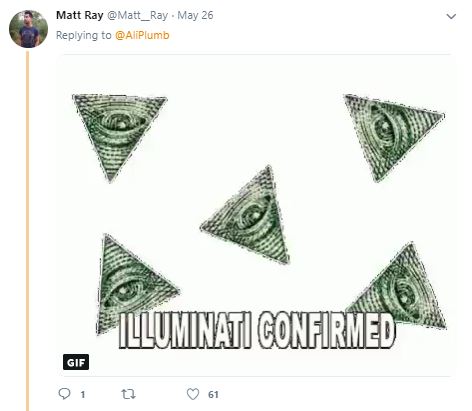 This also got a lot of funny reactions too from the fans and some of the funniest tweets are down here:
@mayathekittie joked, "Well clearly our boy Spidey's in the middle of a love triangle with the 2 others."

@derekrad suggested, "Spider-Man is a Deathly Hallow?."

@cautionspoilers guessed, "It signifies a giant Toblerone, which everyone buys at airports when they've been on holiday / a business trip and have promised someone a unique locally-made present that they've then failed to purchase."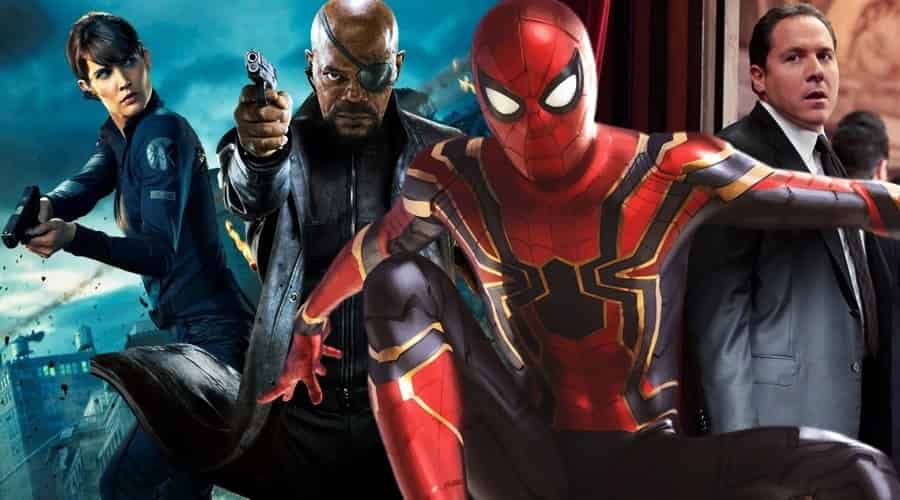 Spider-Man: Far From Home stars Tom Holland (Spider-Man/Peter Parker) Zendaya (MJ), Marisa Tomei (Aunt May), Jacob Batalon (Ned), Jon Favreau (Happy Hogan), and Tony Revolori (Flash Thompson). In addition to the returning cast, the film will star Jake Gyllenhaal (Mysterio) and feature the return of Samuel L. Jackson and Cobie Smulders as Nick Fury and Maria Hill, respectively.
It is going to release on July 2nd. Are you excited for this one? Tell us in the comments section down below.