Spider-Man: Far From Home Tracking $120 Million For Opening Weekend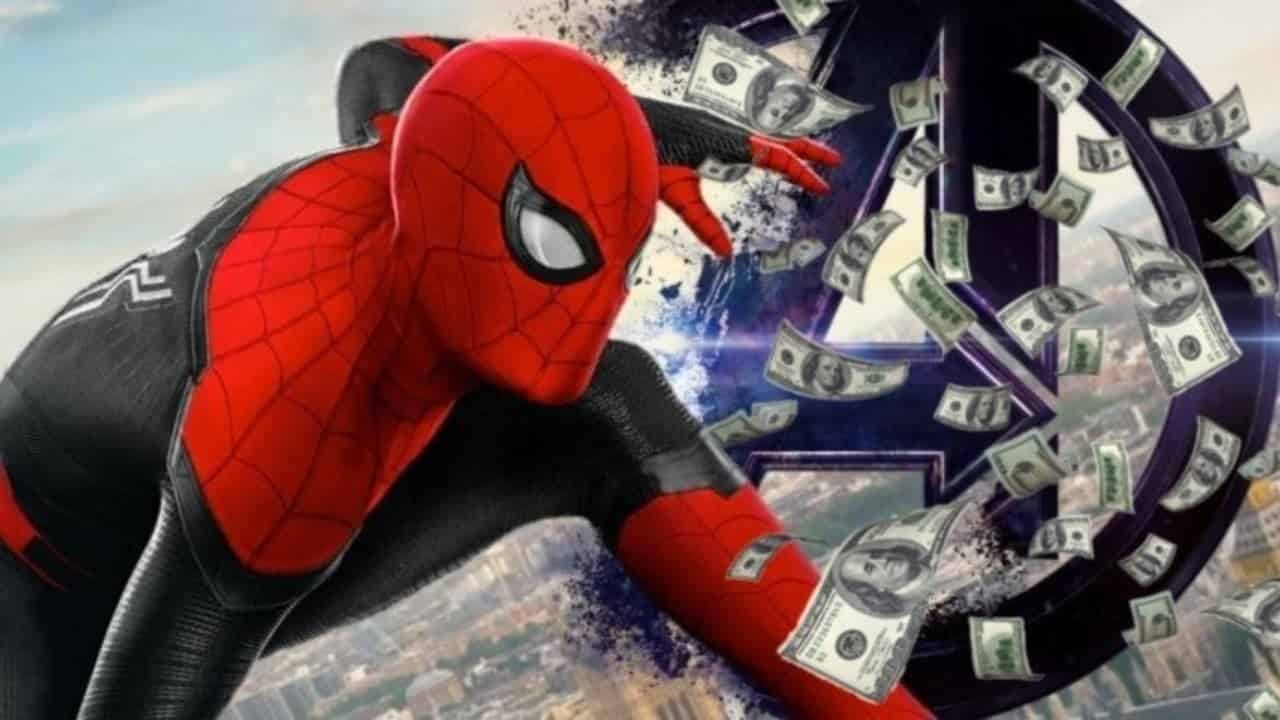 In just about a month, we're gonna get the final MCU movie of the year in the name of Spider-Man: Far From Home. Since this is Sony's only Superhero movie coming out in 2019, they'd be having very high hopes for its success. Letting Marvel do the bidding for Spider-Man has allowed Sony to really salvage great value out of the Web Slinger and we can only imagine that they'd continue to do so for the foreseeable future. With the success of Spider-Man: Far From Home, we can count on the fact that Spidey is never going to leave the MCU.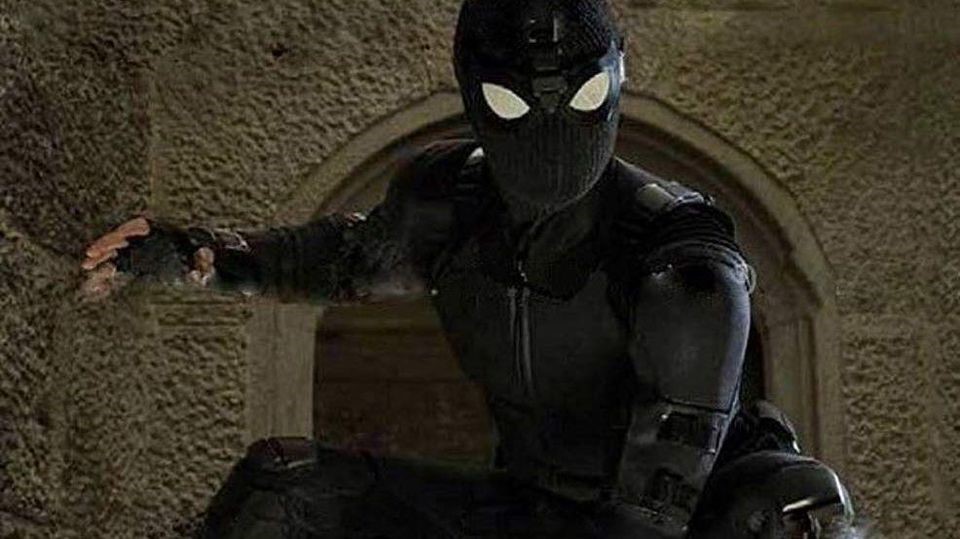 Tom Holland is going to be around for quite a while now as he will surely get an extended contract because Spider-Man: Far From Home is looking for a huge opening at the domestic Box Office. With the story and the amazing action sequences that are being shown in the trailers, this film should certainly get close to the $1 Billion mark, if not cross it, and the domestic opening projections tell us exactly that.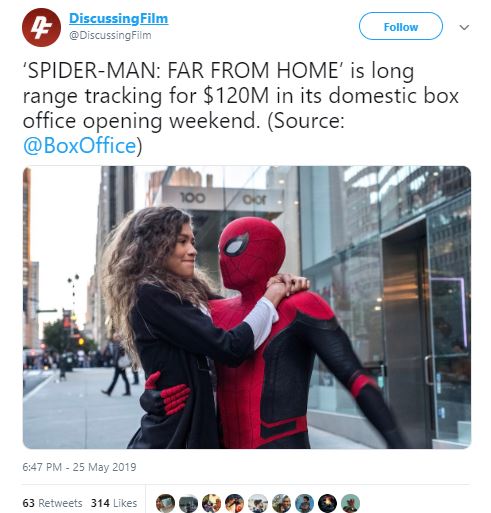 As you can see, the early projections are pretty strong and over Spider-Man: Homecoming's $117 Million, so the film should stand fairly tough throughout its entire Box Office run. The international Box Office would certainly come into play and it will all depend upon how the film performs in bigger markets like UK, Brazil and most importantly China. It should get a bit of a boost being the film that follows right after Avengers: Endgame, but things could totally go in the opposite direction as well.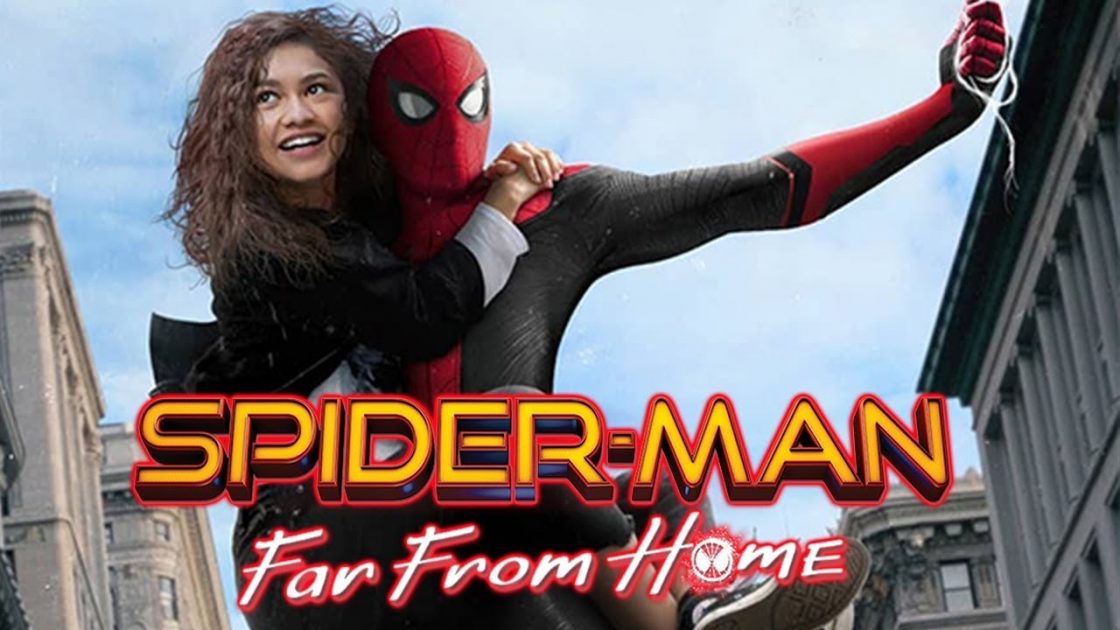 Considering the fact that Spider-Man: Far From Home is getting a much bigger weekend (July 2 release) than any other film that comes out, this number of $120 Million would certainly increase. Moreover, Spider-Man: Far From Home will soon start running its final marketing campaign, so that will also add up to an increase of the general hype and awareness for the film. The opening numbers could shoot up significantly, and that will be more than enough to make this film join the $1 Billion club.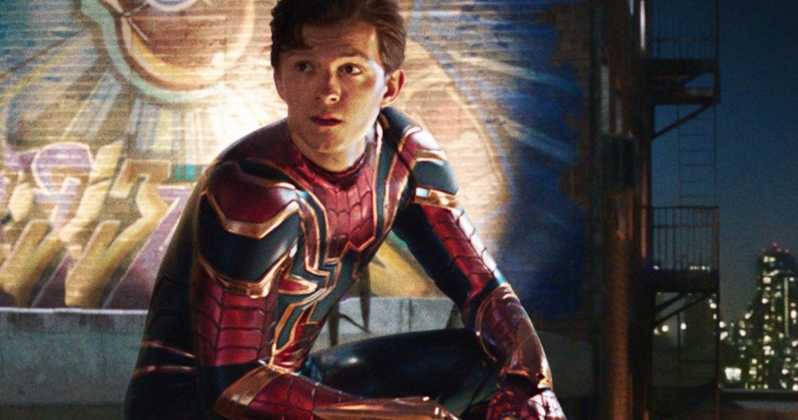 Sony would certainly be hoping for the best as their year would turn out to be extremely profitable again if this film does well. they had a great 2018 with just one or two setbacks, and with the likes of Men in Black: International, Spider-Man: Far From Home, Zombieland 2, Jumanji 3 and others coming in and making big profits, they'd certainly end the year on a very happy note.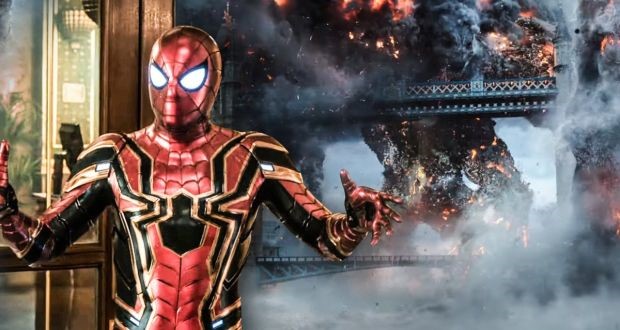 Let's just hope that Spider-Man: Far From Home does well and surprises us in the most extreme way. For all we know, there is supposed to be a gut-punching twist that's headed our way. Here's what Tom Holland had to say about that: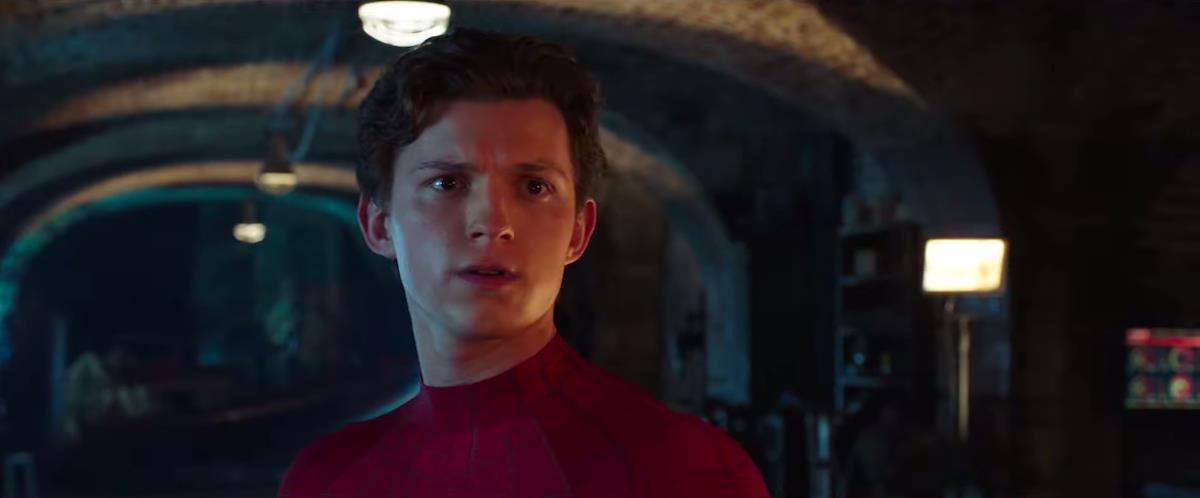 "There's a scene in this film where audiences will feel like they were punched in the face. Even filming it, I remember walking out and then watching it again on the monitors and asking Jon [Watts], 'Are you sure that's okay?' And he's like, 'No, it's not. People are going to hate this scene.' But it really… God, it's pretty crazy. And it's very similar in the way that it's very tense, and it sort of rips the rug from underneath your feet. It's pretty awesome."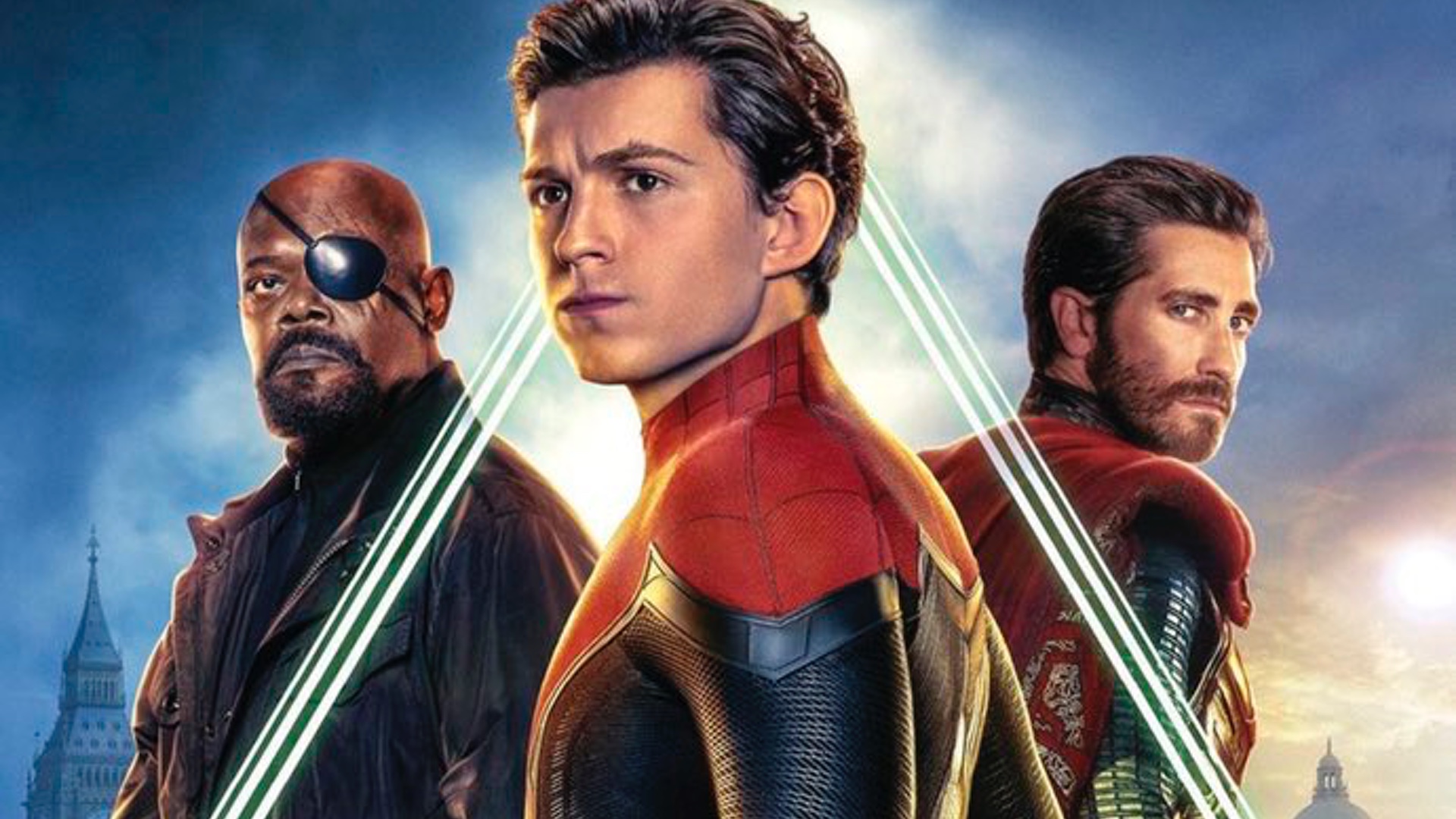 Spider-Man: Far From Home is going to star Tom Holland (Peter Parker/Spider-Man), Zendaya (Michelle Jones), Jake Gyllenhaal (Mysterio), Samuel L. Jackson (Nick Fury), Cobie Smulders (Maria Hill), Marisa Tomei (May Parker), Jon Favreau (Happy Hogan), Angourie Rice (Betty, Jacob Batalon (Ned), Tony Revolori (Flash Thompson), and Numan Acar (Magnum).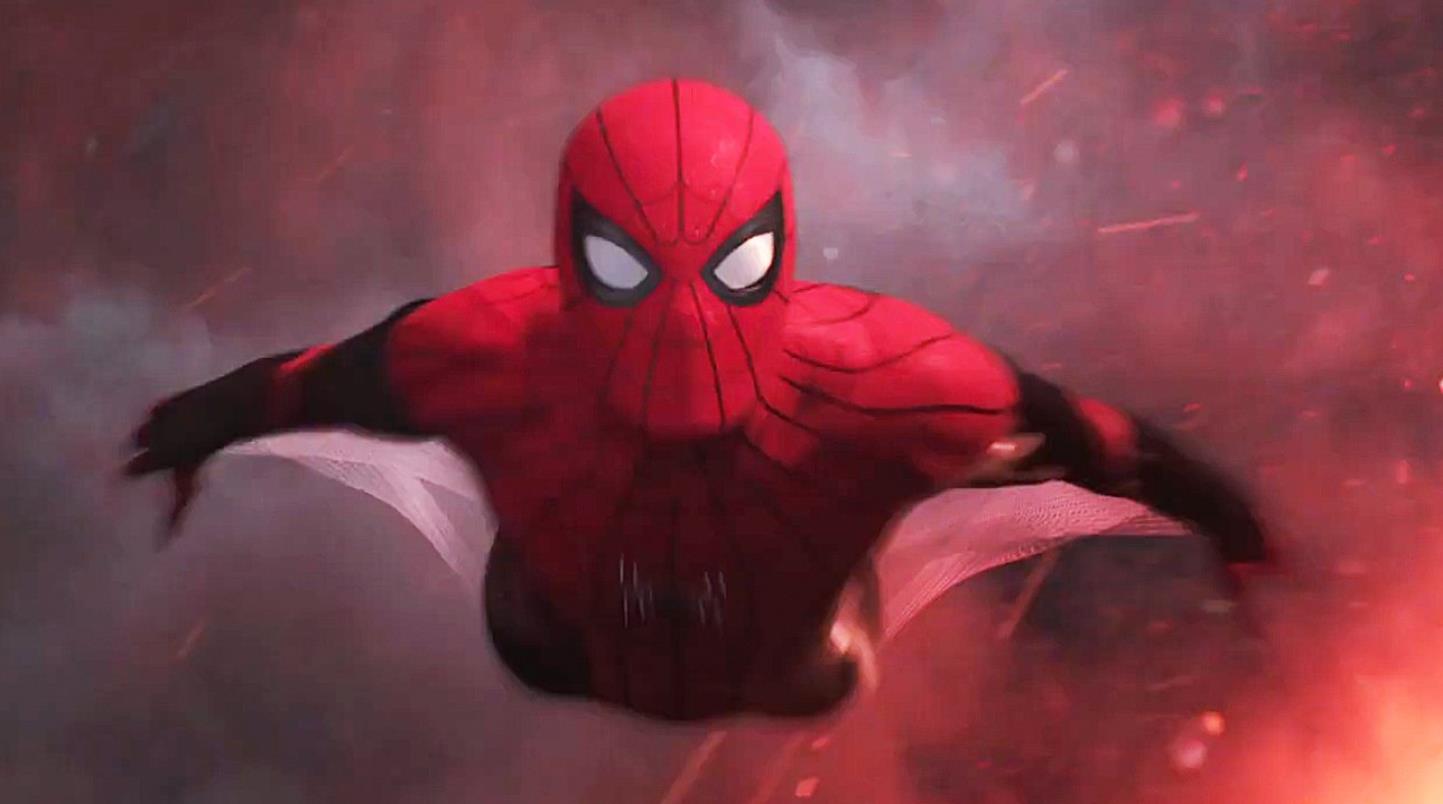 Here's the official Synopsis:
"Peter Parker returns in Spider-Man: Far From Home, the next chapter of the Spider-Man: Homecoming series! Our friendly neighborhood Super Hero decides to join his best friends Ned, MJ, and the rest of the gang on a European vacation. However, Peter's plan to leave super heroics behind for a few weeks are quickly scrapped when he begrudgingly agrees to help Nick Fury uncover the mystery of several elemental creature attacks, creating havoc across the continent!"
I just have the biggest passion for everything cinematic! I want to share this passion with everyone through my writing about Hollywood Movies and TV. Other than that, I am a big sports fanatic and enthusiast. I'd like to write about my favorite sports as well some day.