Movies
MCU Rumor: Sony Wants Tom Hardy's Venom in Spider-Man 3 & Not Deadpool
With Spider-Man: Far From Home comes the Multiverse which brings infinite Earths into the MCU. Now that Spider-Man: Into the Spider-Verse has been a great success, Marvel also seems to be taking the MCU into that direction. The first decade of MCU dealt with the story of a single Universe, but the MCU is constantly expanding and evolving, so the Multiverse gives it a great way to make certain changes. We thought that Spider-Man 3 could actually bring in the Sinister Six, but with the Multiverse inbound, anything is possible.
[adinserter block="1″]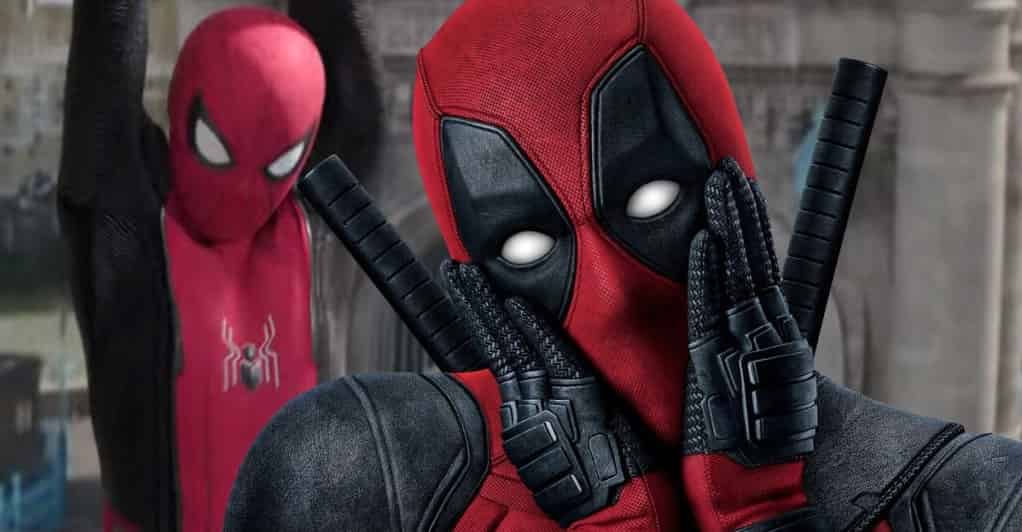 MCU Cosmic recently posted a report stating that Deadpool could make his MCU debut in Spider-Man 3 itself as Feige & co are currently looking upon different ways of running the Deadpool story. According to the site, 3 ways are being talked upon – 1) Continuing with the third Deadpool movie. 2) Bringing Deadpool in as a Disney+ character. 3) Make him a major part of Sony's 3rd Spider-Man movie.
[adinserter block="2″]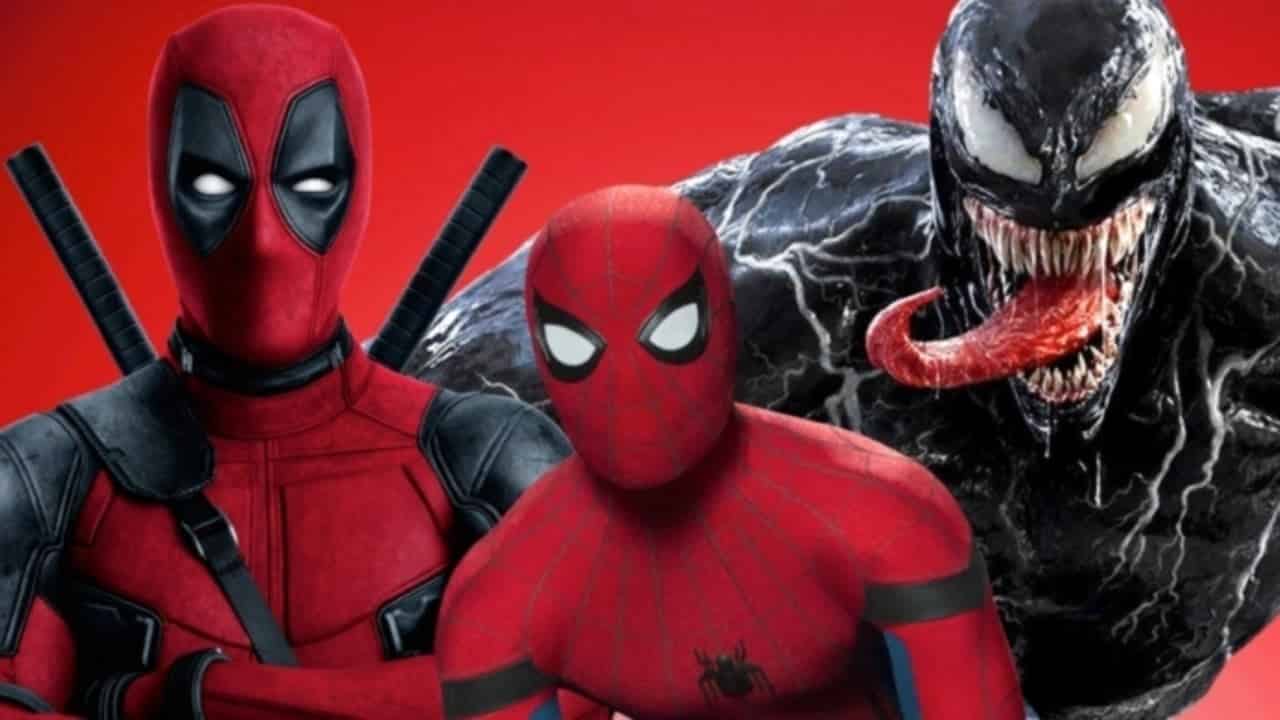 Well, the first and the third options are just great and anything would be acceptable. Deadpool could finish his story in his Universe and then later join the MCU somehow. Or he could be brought into Spider-Man 3 using the Multiverse and the amazing dynamic of Deadpool and Spider-Man could be explored. But another MCU scooper who has leaked a whole lot of stuff for the future of MCU, Roger Wardell has totally denied the fact that Deadpool will have anything to do with Spider-Man 3.
[adinserter block="3″]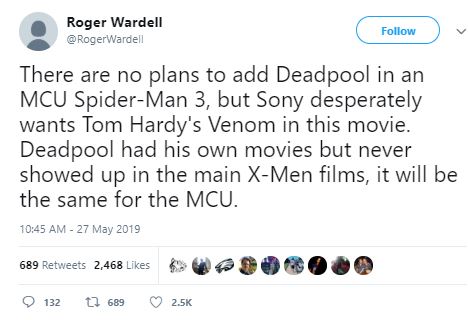 We're completely okay with Deadpool doing his own thing for now, and he can run the X-Force as far as we're concerned. Moreover, what Roger Wardell says makes perfect sense now because the only reason that the Multiverse seems to have come into play is to probably connect Sony's Universe of Marvel Characters with the MCU. Mysterio claims that he is from a different Earth, and we've surely heard reports that Sony is looking to bring a solo Mysterio movie into SUMC as well.
[adinserter block="4″]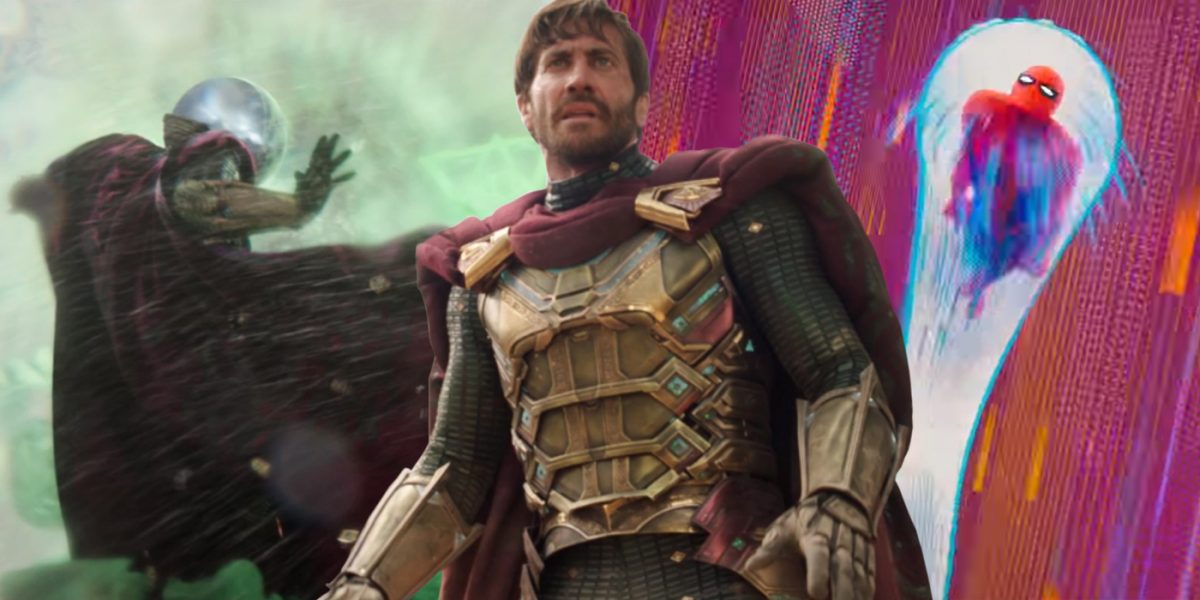 So what if Jake Gyllenhaal's Mysterio is from Sony's Universe of Marvel Characters? What if Spider-Man: Far From Home somehow ends up sending Peter Parker to SUMC, and that allows him to encounter with Tom Hardy's Venom. Together the two could take on Carnage, and that could lead to Venom joining the MCU. Venom could either join the Sinister Six, or he could actually team up with Peter to take on the Sinister Six. Any way that you spin it, the audience wins.
[adinserter block="5″]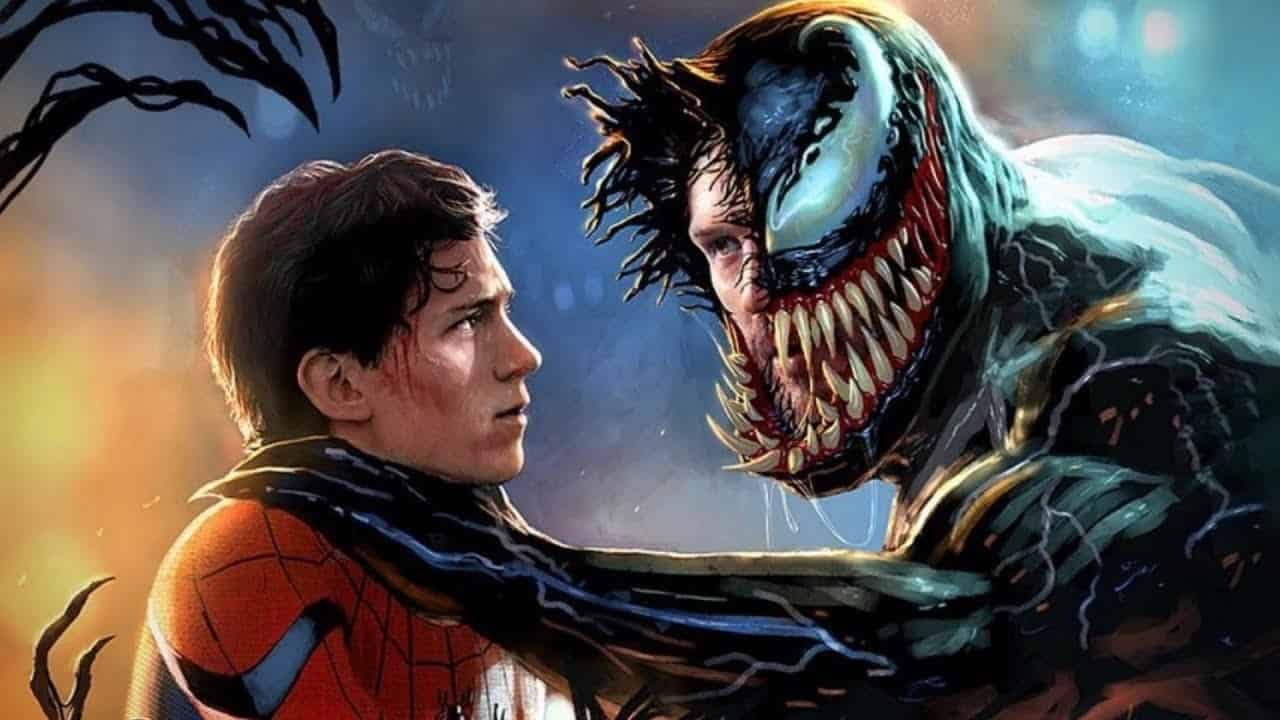 This is just a whole lot of assumption and we should just take it all as a grain of salt. Yes Sony, Marvel and Disney now have great relations, and yes the sharing of Spider-Man & other characters has been going on, but we still can't be sure because Marvel may not want to connect with the work of any other Studio. But let's see what happens.
[adinserter block="7″]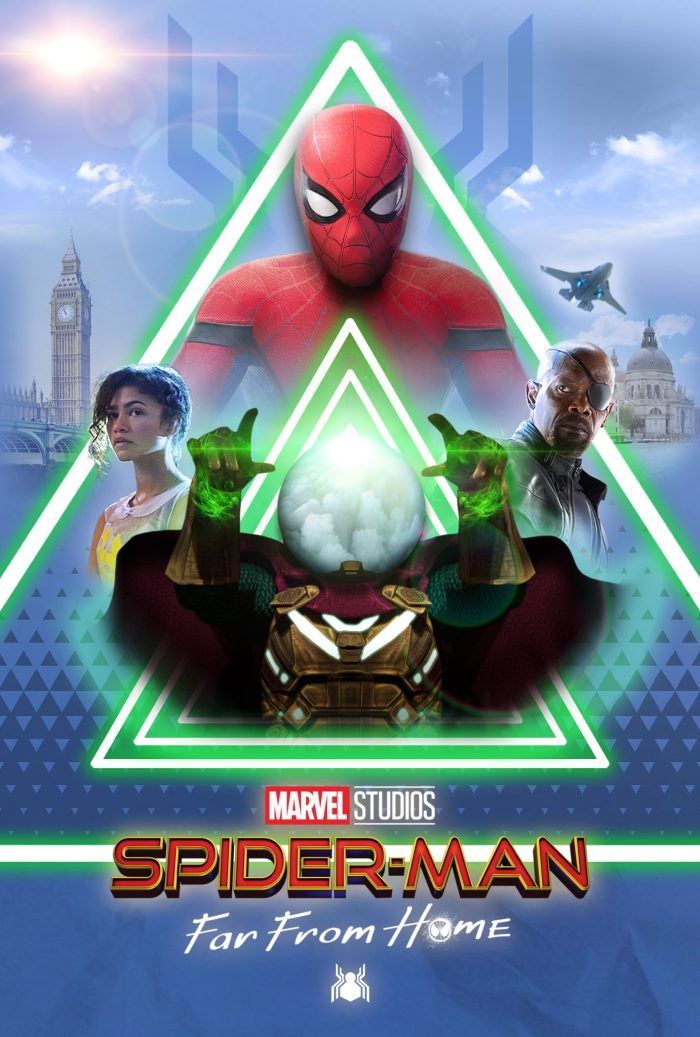 For now, let's just focus on Spider-Man: Far From Home which comes out on July 2 and will star Tom Holland (Peter Parker/Spider-Man), Zendaya (Michelle Jones), Jake Gyllenhaal (Mysterio), Samuel L. Jackson (Nick Fury), Cobie Smulders (Maria Hill), Marisa Tomei (May Parker), Jon Favreau (Happy Hogan), Angourie Rice (Betty, Jacob Batalon (Ned), Tony Revolori (Flash Thompson), and Numan Acar (Magnum).
[adinserter block="9″]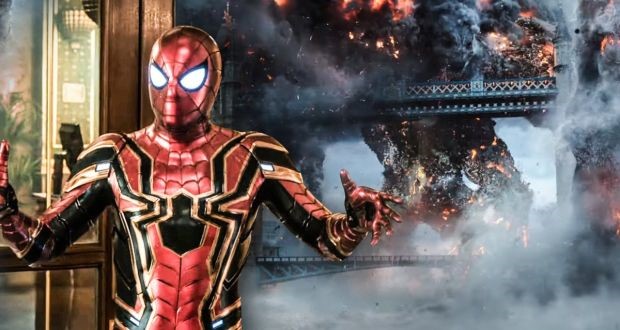 Here's the official Synopsis:
"Peter Parker returns in Spider-Man: Far From Home, the next chapter of the Spider-Man: Homecoming series! Our friendly neighborhood Super Hero decides to join his best friends Ned, MJ, and the rest of the gang on a European vacation. However, Peter's plan to leave super heroics behind for a few weeks are quickly scrapped when he begrudgingly agrees to help Nick Fury uncover the mystery of several elemental creature attacks, creating havoc across the continent!"
[adinserter block="51″]