Movies
Avengers: Infinity War – Captain America Almost Had a Different Shield Than What We Saw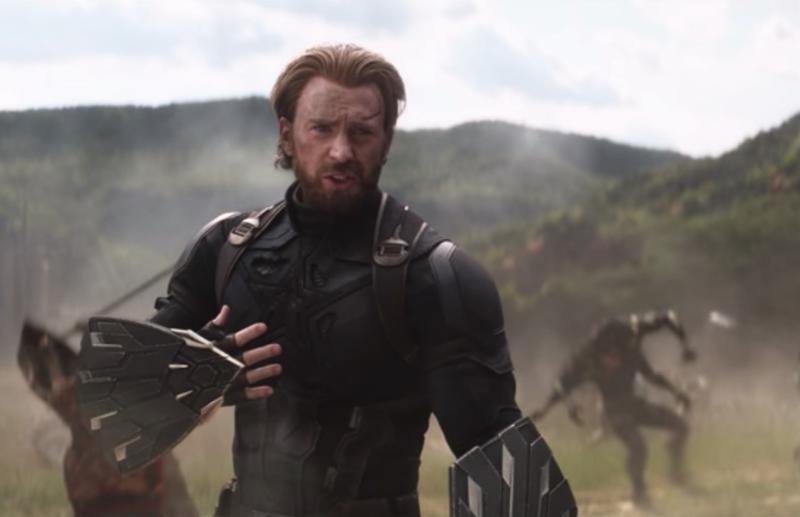 Avengers: Infinity War and Avengers: Endgame together formed the big finale of the Infinity Saga and gave us the best of all the heroes. If the prime heroes lacked screen time or epic moments in Infinity War, then Endgame more than made up for them. Every one of the Original 6 characters turned out to be very important for the plot of the films. The other characters did come in with their support but the OGs did amazingly well.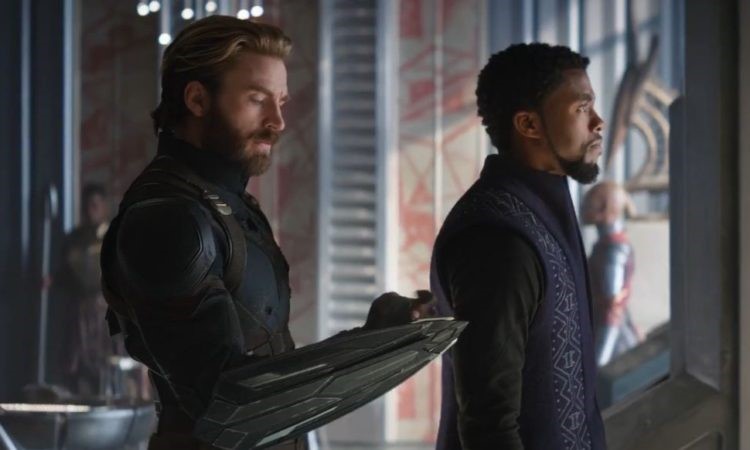 Infinity War wasn't very kind to Captain America but he did get a few amazing shots if you think about it. That film was more about Thor, Iron Man & Thanos while Cap only came to the limelight due to his beard, knowledge of Wakanda, leadership skills and a new pair of Shields. We got to see the shield very well before the film came out and we did expect it to be a bit more significant than what it turned out to be. But as it turned out, the two Vibranium shield gauntlets were just a one-off deal with no special attributes.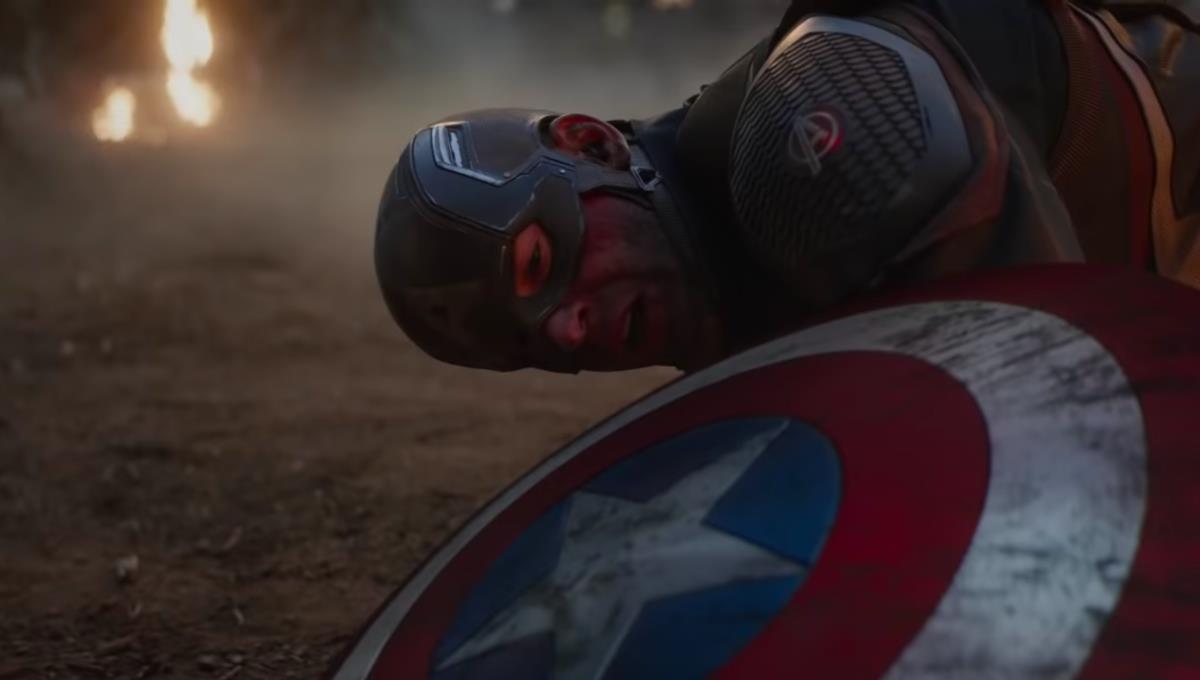 Coming back to Endgame, Tony gave Cap his old Shield back and we saw that for the rest of the movie. The return of the old Shield was symbolic but everyone expected a new Shield to come into the picture. With Cap getting his comic accurate suit, we also expected Tony to give him the prototype version which was teased back in Spider-Man: Homecoming. But that didn't happen for obvious reasons.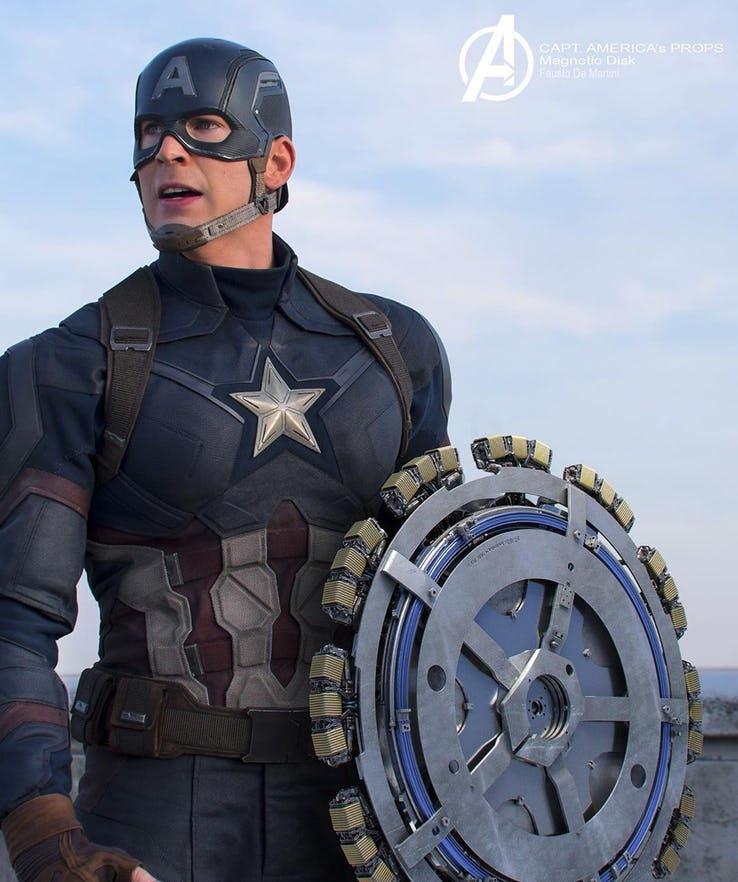 As it turns out, there was a design for the prototype shield that was teased in Homecoming to come through in Infinity War &/or Endgame. Fausto De Martini has revealed the design he made for Cap's new shield which would have been totally different from anything that we've seen in the past.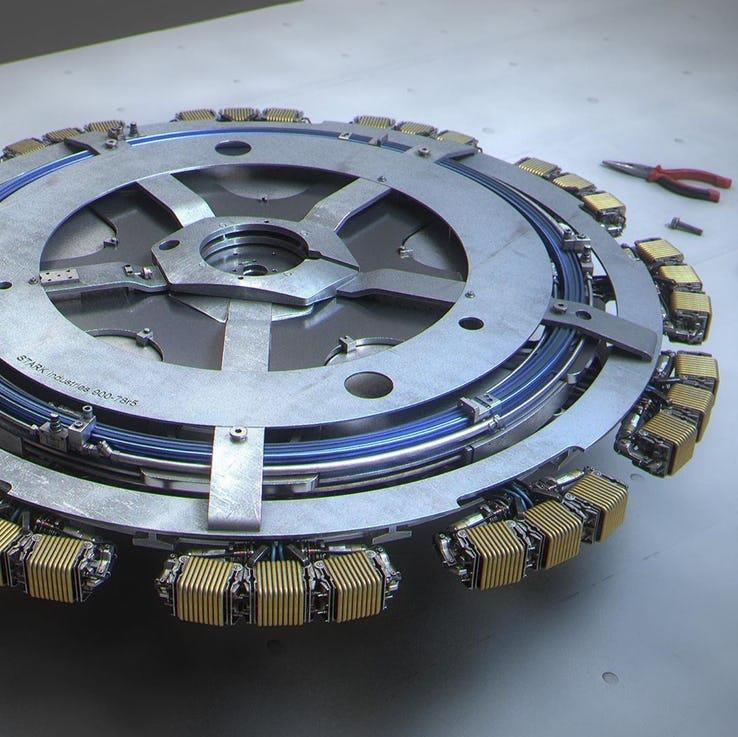 This is just the base of the shield that we're seeing in here. This magnetic version would have had more abilities than just being used in the way that Cap did in the past. Given that the two Wakandan gauntlets didn't do anything new or cool, we could say that it would have been quite amazing to see this prototype become a reality.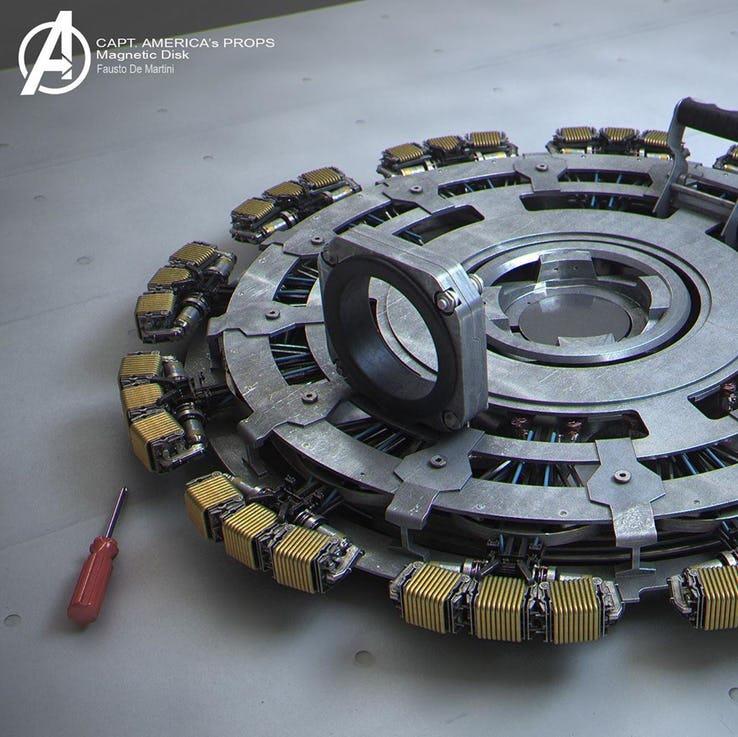 Well, Cap has now given the shield to his Buddy Falcon who will don the mantle of Captain America. He would not forgo the shield that his closest friend gave to him until he loses it. So perhaps after he loses the Shield in the future, we could see him don the Star Industries prototype version of it? Let's see what happens. As of now let's just focus on Avengers: Endgame and help it take down Avatar at the Box Office.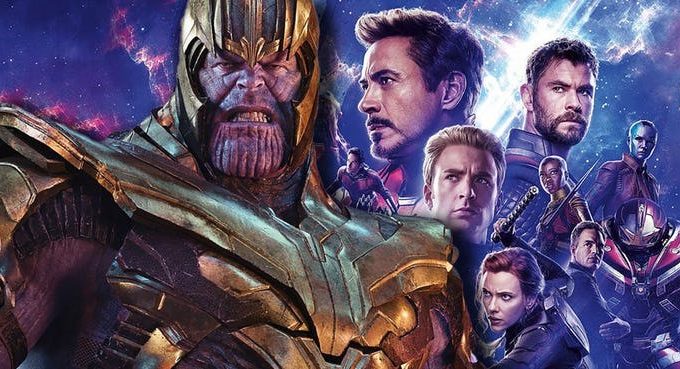 Directed by Joe and Anthony Russo, Avengers: Endgame stars Robert Downey Jr. as Iron Man, Chris Evans as Captain America, Mark Ruffalo as Bruce Banner, Chris Hemsworth as Thor, Scarlett Johansson as Black Widow, Jeremy Renner as Hawkeye, Brie Larson as Captain Marvel, Paul Rudd as Ant-Man, Don Cheadle as War Machine, Karen Gillan as Nebula, Danai Gurira as Okoye, Chris Pratt as Star-Lord, Zoe Saldana as Gamora, Vin Diesel as Groot, Dave Bautista as Drax, Bradley Cooper as Rocket, Gwyneth Paltrow Pepper Potts, Jon Favreau as Happy Hogan, Benedict Wong as Wong, Tessa Thompson as Valkyrie, Samuel L. Jackson as Nick Fury, Cobie Smulders as Maria Hill, William Hurt as General Ross, Tilda Swinton as Ancient One and Josh Brolin as Thanos.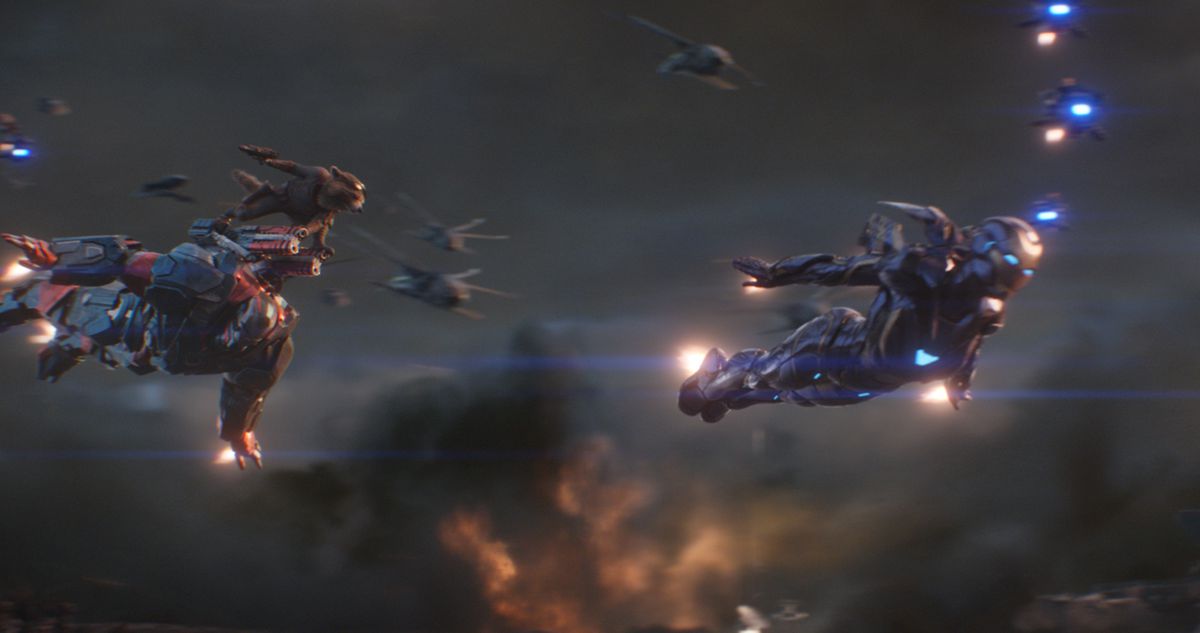 Here's the new synopsis of Avengers: Endgame:
"Adrift in space with no food or water, Tony Stark sends a message to Pepper Potts as his oxygen supply starts to dwindle. Meanwhile, the remaining Avengers — Thor, Black Widow, Captain America and Bruce Banner — must figure out a way to bring back their vanquished allies for an epic showdown with Thanos — the evil demigod who decimated the planet and the universe."