Movies
Jared Leto Shares New Look at Morbius And it is Hot!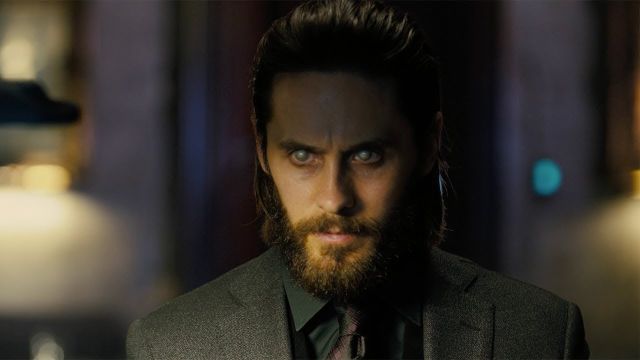 There's no doubt that Jared Leto is one of the most talented actors in Hollywood. The man put in everything he had when he portrayed the character of Joker in Suicide Squad, but the weight of expectations was just too much because of the legacy of Heath Ledger. But, now he has been called up by Sony to play Morbius in this film. The man has transformed himself completely and you can see that in his latest Instagram post. Leto has shared a picture of him from the sets of Morbius with bloody cake on his lips. It's quite interesting. Here's what he posted: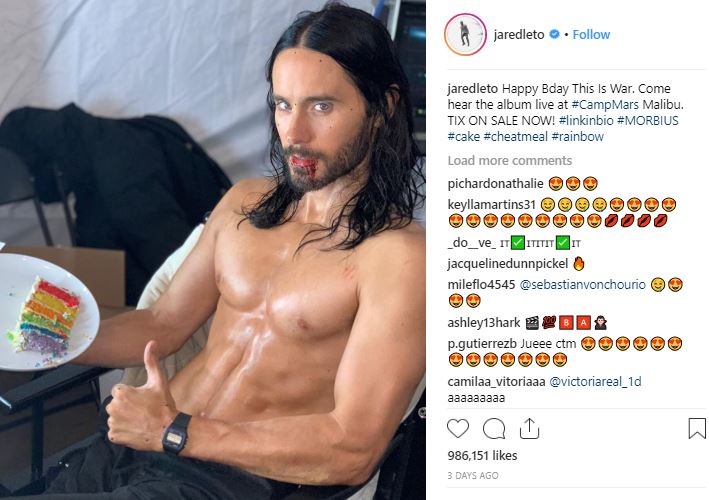 Jared Leto announced the ticket sales for an exclusive 30 seconds to Mars show in which we will see the band performing their famous album 'This is War'. The reason they're doing this is the fact that it's the 10th anniversary of the band. Now, if we talk about the show then, their official website details,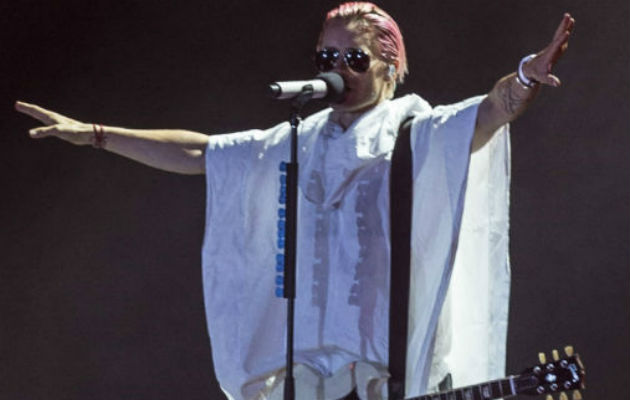 "Camp Mars is a two night, all-inclusive festival experience. Relax and restore with hiking in the Santa Monica Mountains, take a dip in the pool, enjoy outdoor activities like archery and rock climbing, and catch two intimate performances with Thirty Seconds To Mars. Celebrate the 10 year anniversary of This Is War as Thirty Seconds To Mars performs the entire album live (at least as much as they can remember)."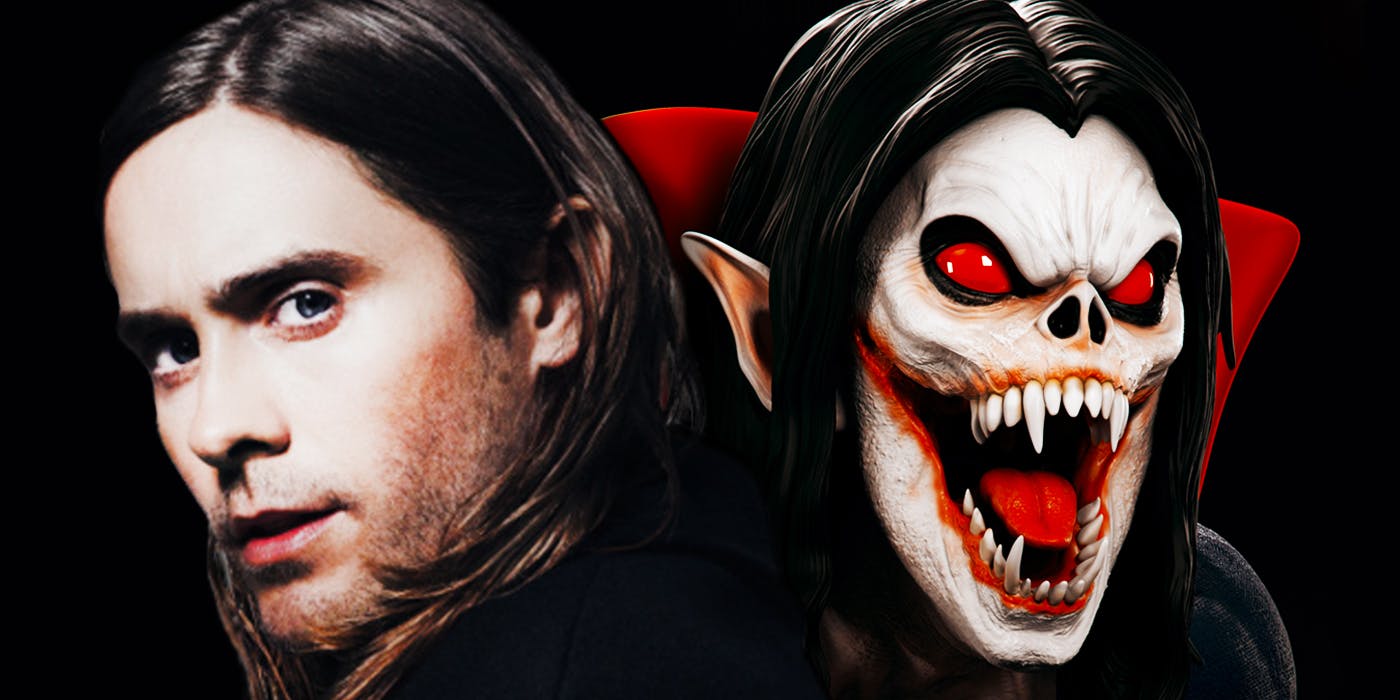 Moving towards Jared Leto's look, we all can agree that he is doing some serious work on his body. The director of the film is Daniel Espinosa, who made a name for himself with Safehouse. Talking about the film, producer Avi Arad said,
"Wait until you see the way he looks, what we have done with this character, you will love it. There are so many other great characters on the way, too. You will see. We're just getting started."
He added,
"This is the great thing for us now, that an actor like [Leto], and an actor like [Venomstar] Tom [Hardy] wanted to have their own character. But the character they love. Both of them, very hard to get them to do a movie. You actually cannot get them. We went in, we sat with them, and everybody told us, 'Oh., ba, ba, ba, ba, ba.' Nothing. That's what he wanted to do. We went to this place with them, and he just…good actors want to be different than what they are."
So, are you impressed by Jared Leto's look for Morbius The Living Vampire? Tell us in the comments.