Movies
Avengers: Endgame Theory – Is The Blonde Tony Stark From an Alternate Timeline?
Avengers: Endgame Theory –
Time Travel through Quantum Realm is going to be a major aspect in Avengers: Endgame. Even though Marvel hasn't confirmed anything with the trailers, the white suits and merchandise descriptions have made it clear that the Avengers are going to use time travel in order to restore things to their former glory. While the trailers have been quiet upon time travel, and have kept the focus upon getting the Infinity Stones back from Thanos, they have also been giving us hints about a Time Jump with different shots showing different hair of Black Widow.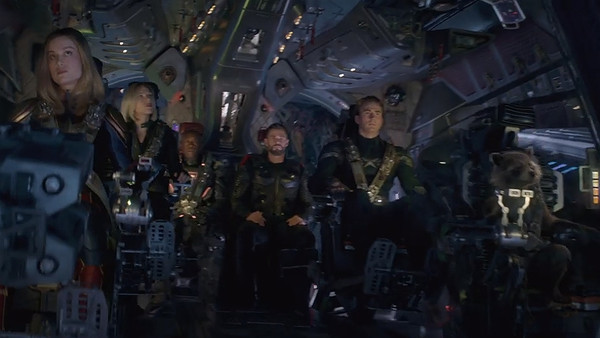 The initial marketing campaign of the film included nothing past the first half hour of the film. So we can assume that the Avengers will first take on Thanos, be defeated, and then the time jump will happen, changing the looks and appearances of certain heroes (or rather just Natasha).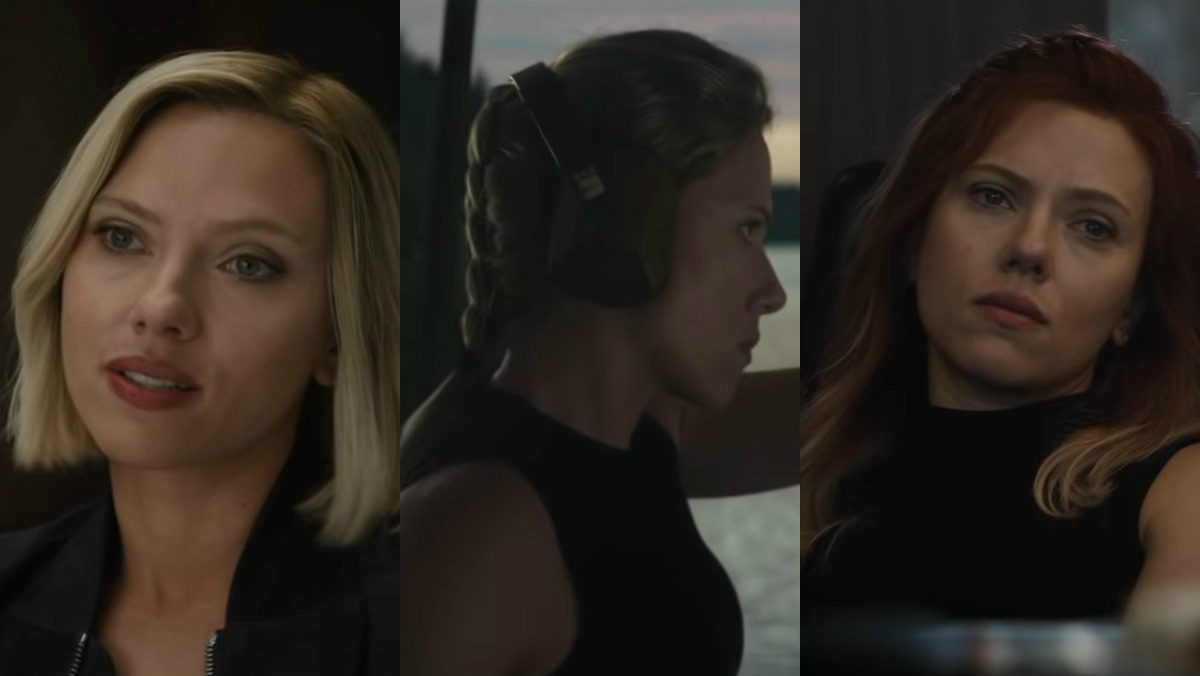 Marvel has tried to confuse us using different shots of Nat with her blonde hair and red hair at different places, but they've also made things confusing with using shots of Tony Stark having blonde (and white) hair. Ever since the first set photos of Avengers 4 hit the internet last year, the time travel theory has been prominent. Now even in the marketing material, we've seen Blonde hair Tony Stark getting ready for a mission in his white suit along with the other heroes, and also in the battle of New York (as per the set photos).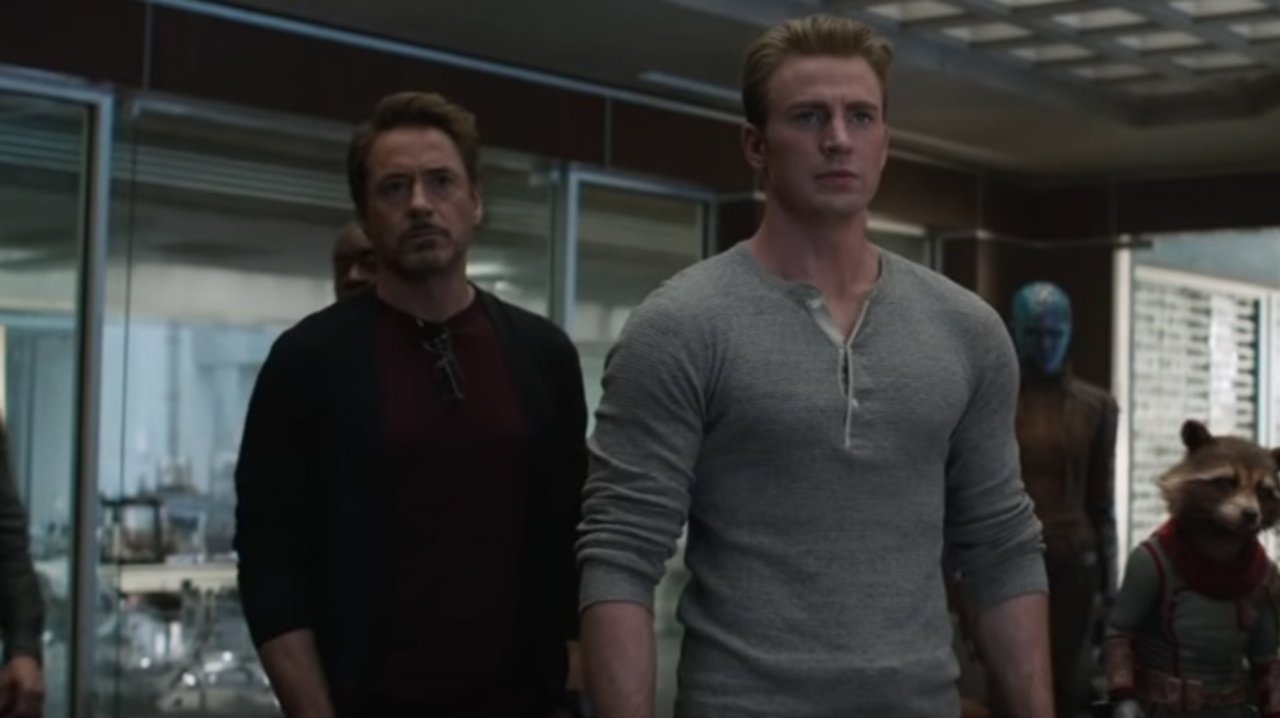 While we know that there would be a Time Jump, we don't understand how exactly does Tony go from having black hair to blonde. The easy and logical explanation for this is that he just dyed his hair, but the Avengers have lost 2 major battles against Thanos, and at a time like this, who would go and color their hair. The same argument goes for Ronin, but his transformation is easier to assume as he must have got the sleeve tattoo and the new hairstyle to blend in with the other Ninjas.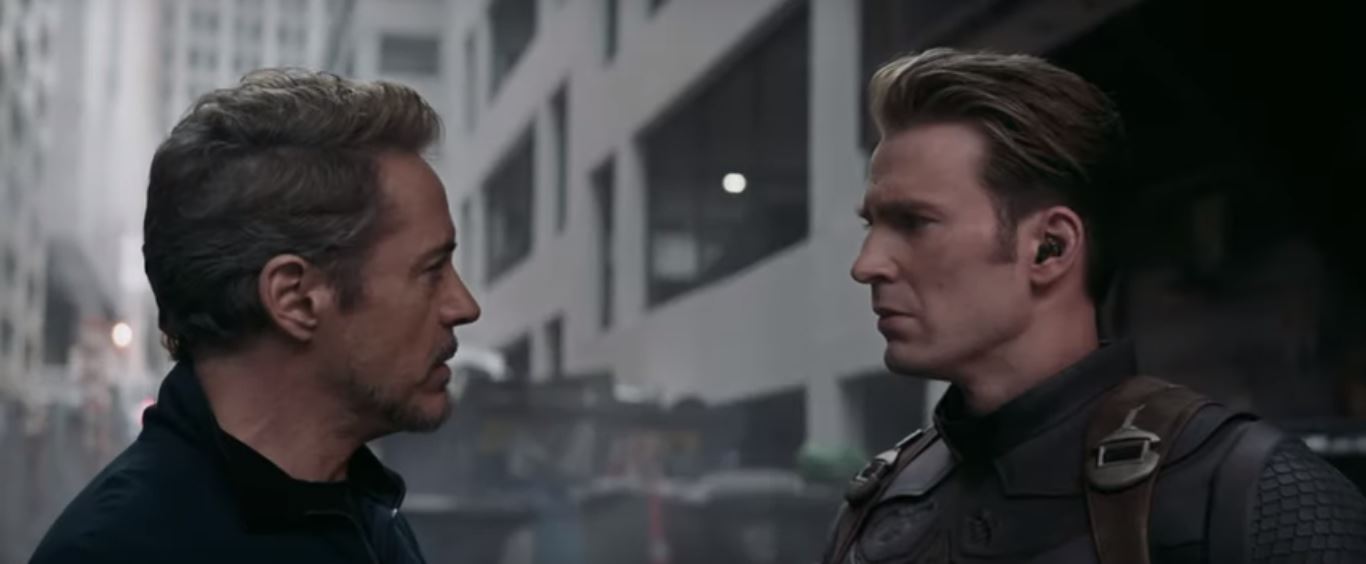 So moving past this weird but rather obvious "hair color" situation, let's assume a rather different theory. Coming from Screen Rant is a theory that brings in a possibility of 2 different Tony Starks from different timelines. Avengers: Endgame is surely a time travel film, but there has to be more than just the Avengers going back in time and fixing things. Time travel cannot be taken lightly as even little changes with time could actually cost a whole lot.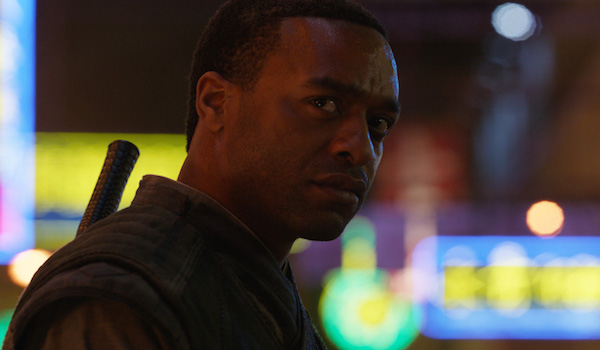 According Baron Mordo's warnings:
"Temporal manipulations can create branches in time. Unstable dimensional openings. Spacial paradoxes! Time loops! You want to get stuck reliving the same moment, over and over, forever, or never having existed at all?"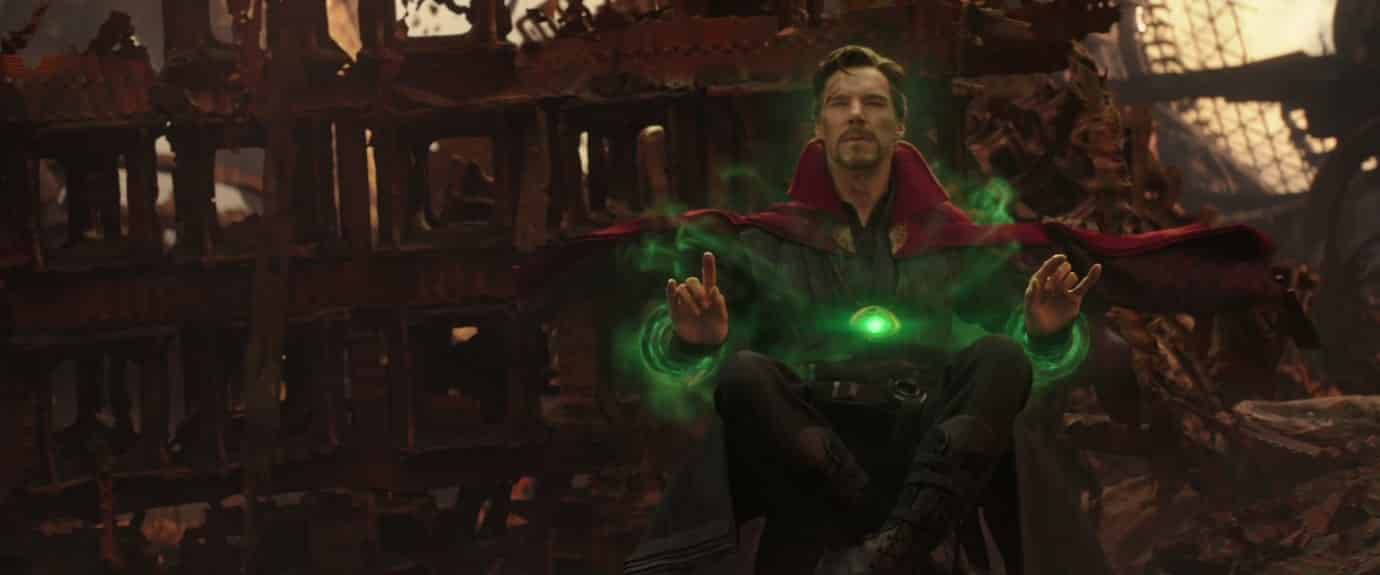 Everything that happens in Avengers: Endgame would cause some major implications but they will be tackled in the future movies like Doctor Strange 2. But for now, the Avengers will try anything and everything they can to bring back the fallen heroes. One of the Avengers: Endgame synopsis's reads that "our beloved heroes will truly understand how fragile this reality is."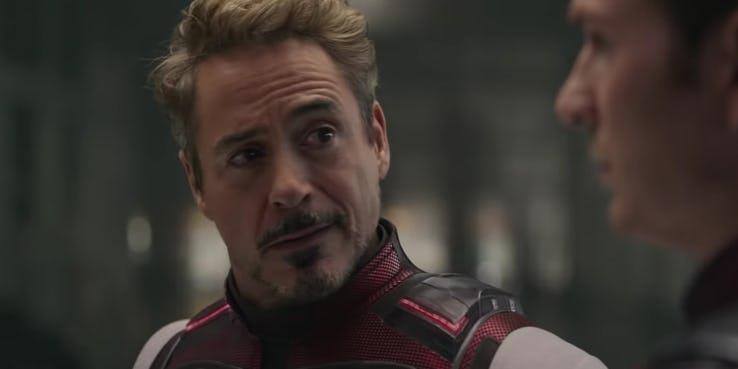 So what if the reality of the MCU gets fractured in Endgame, and the heroes actually get to interact with different versions of themselves through different dimensions? What if the blonde Tony Stark is from a different dimension/a different timeline? With Avengers: Endgame, anything is possible! This could explain how the older version of Ant-Man's daughter (Emma Fuhrmann) comes into the film. This could also explain who Katherine Langford is playing.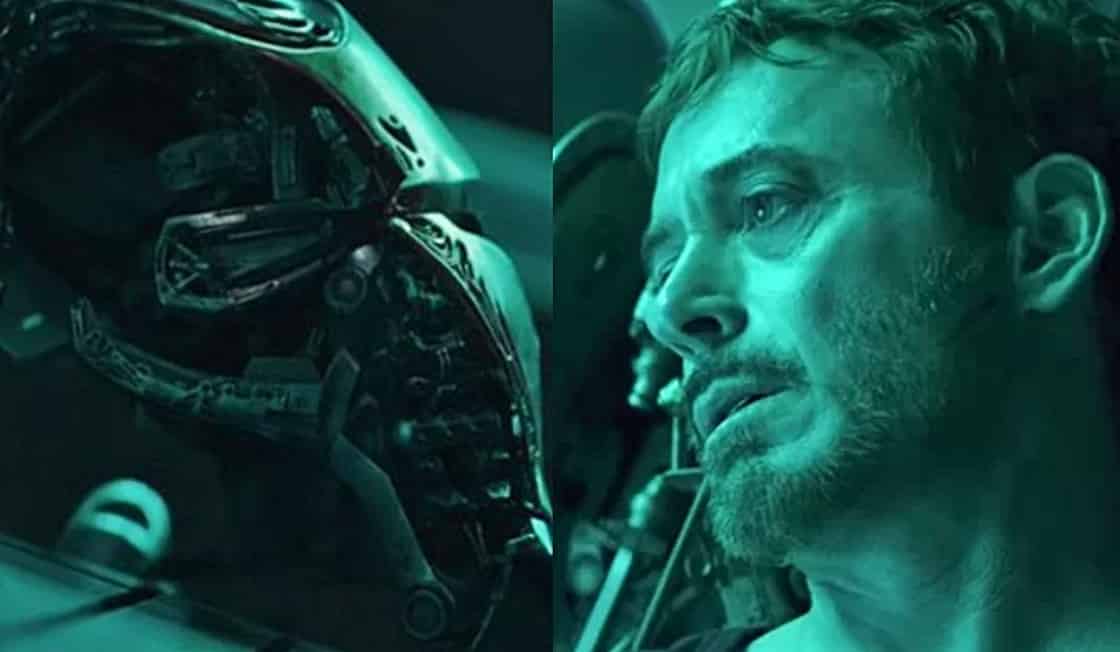 But if a Tony Stark from a different timeline is needed to step in, then what happened to the original? Perhaps did he actually get stuck in space? If this is the case then the question that people would ask is why exactly did the trailers show us hi return to HQ and his reunion with Pepper. We've seen plenty of misleading shots in the trailer and all the shots of "black hair" Tony could actually be "Bull-shots."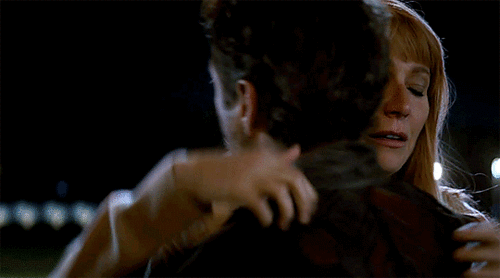 Chris Evans mentioned that he cried several times throughout the movie, and once in the first 30 minutes of the film. Tony Stark's death in space could have led to all that sorrow. Nebula is an alien who could probably survive without food and water. And that is why she does make an entrance to Avengers HQ, with Tony's dead body! That is also why we do not see Tony board the flight to the first Battle against Thanos.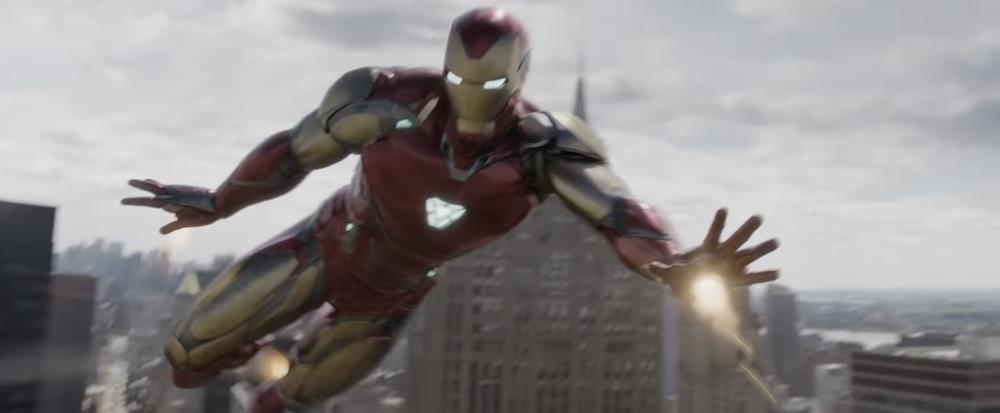 An alternate timeline/dimension Tony Stark could explain how he knows about all the advanced technologies and comes up with the white suits. This may also explain how "Mark 85" Armor comes into play right after Mark 50 in Infinity War. Right from the start, we've seen 50 different armors, and all of a sudden Tony skips 35 suits. Why? There could obviously be a different answer for this than a second futuristic version of Tony Stark, but we just cannot leave that possibility out.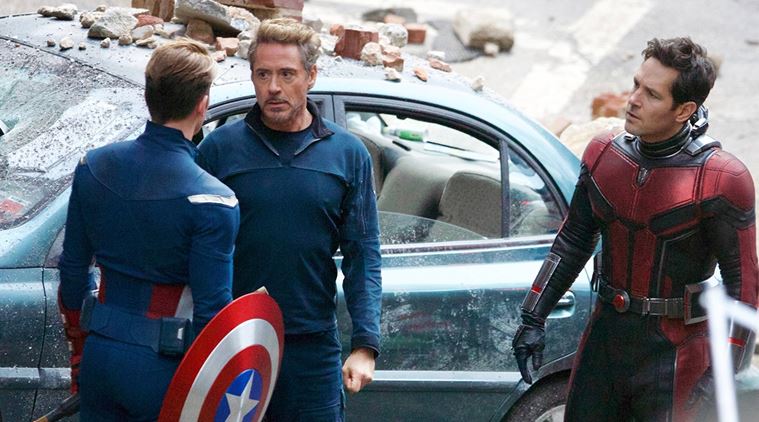 The different Tony Stark we see is probably the result of the Time Lapse, but we cannot rule out the fact that Tony Stark 2.0 could be on a mission to help the snap surviving Avengers beat Thanos in the past/alternate dimension. Let's see what happens.
Directed by Joe & Anthony Russo, Avengers: Endgame will open on April 26, and it'll presumably star Robert Downey Jr., Chris Hemsworth, Mark Ruffalo, Chris Evans, Scarlett Johansson, Benedict Cumberbatch, Jeremy Renner, Don Cheadle, Tom Holland, Chadwick Boseman, Paul Bettany, Tom Hiddleston, Idris Elba, Danai Gurira, Peter Dinklage, Benedict Wong, Elizabeth Olsen, Anthony Mackie, Sebastian Stan, Gwyneth Paltrow, Benicio del Toro, Josh Brolin, Pom Klementieff, Karen Gillan, Dave Bautista, Zoe Saldana, Vin Diesel, Bradley Cooper, Chris Pratt, Paul Rudd, Samuel L. Jackson, Cobie Smulders, Tessa Thompson, Evangeline Lilly, Aaron Taylor Johnson, Cate Blanchett, Michelle Pfeiffer, Michael Douglas, Tilda Swinton, Jeff Goldblum, Katherine Langford, Stellan Skarsgard, Ava Russo and Brie Larson.