Movies
10 Strongest Terminators – Ranked From Least to Most Powerful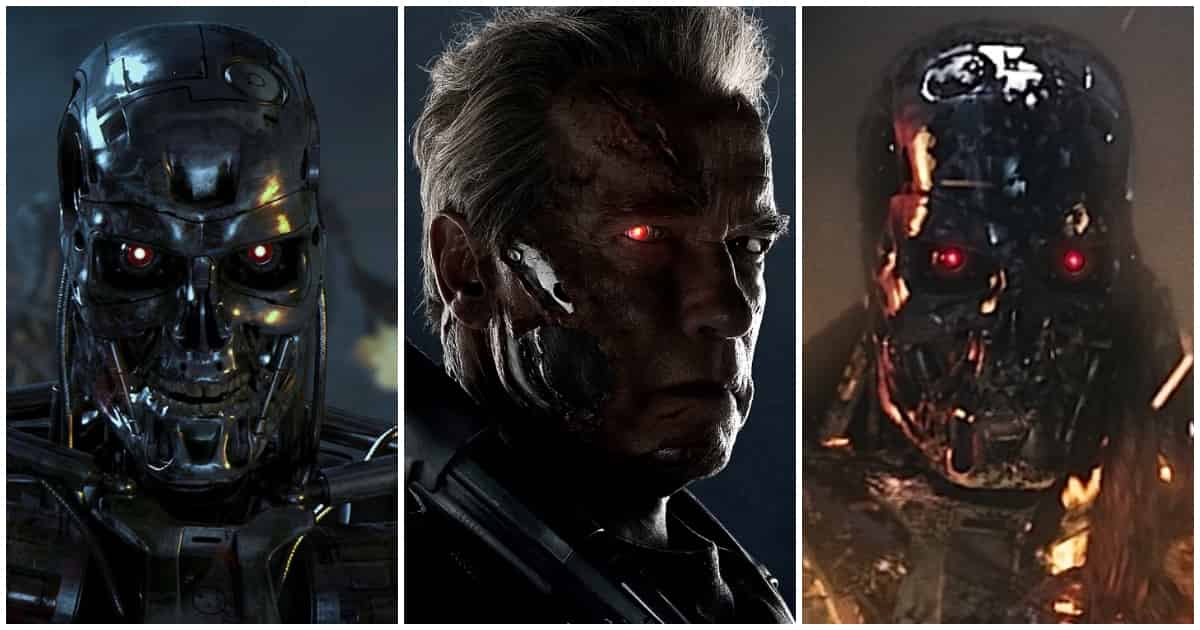 Strongest Terminators:
The Terminator is the zenith of machine technology. Developed out of Skynet's need to destroy humanity by looking like their prey and infiltrating their ranks, the artificial apex predator is the only line of defense that the all-powerful Artificial Intelligence of the future ever needed to keep the global human populace in check. The Terminators can take on a lot of damage and shell out even more. They are a walking, mobile unit version of a weapon of mass destruction!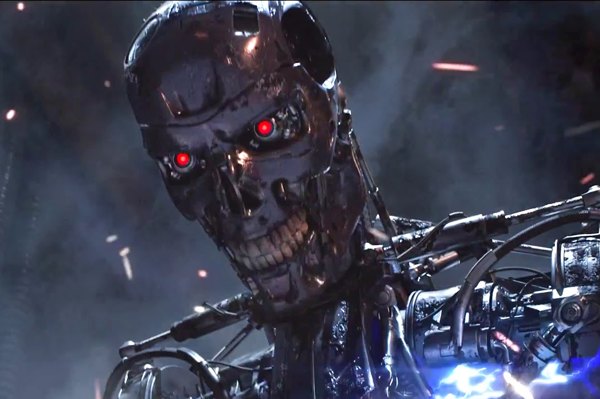 In all these years, the classic Terminator model has kept evolving at a rate that is unfathomable to the human mind. Skynet has made several series of Terminators, some with specialized function while some are way more advanced in terms of technology that the predecessor models. But one thing remains constant – the Terminators' unquenchable thirst for human blood. Can you survive the incoming onslaught! Presenting – 10 Strongest Terminators – ranked from least to most powerful!!
10. T-600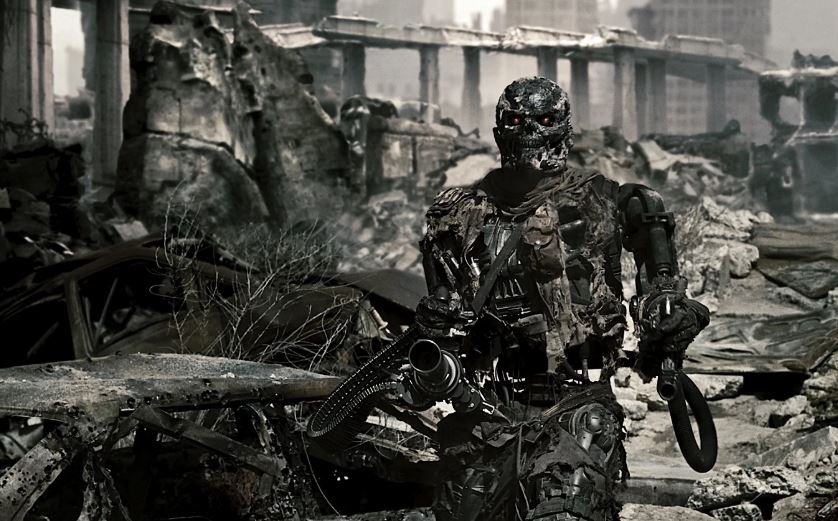 The T-600s were the first true human-sized infiltrator model. They had rubber skin that hid all their mechanical parts underneath. Although one could still identify a T-600 form a distance due to the rubber skin looking clearly artificial, it was effective when the area had limited visibility. The T-600 was an advanced version of the classic T-500, the first mass-produced foot soldier by Skynet that had a true artificial intelligence core.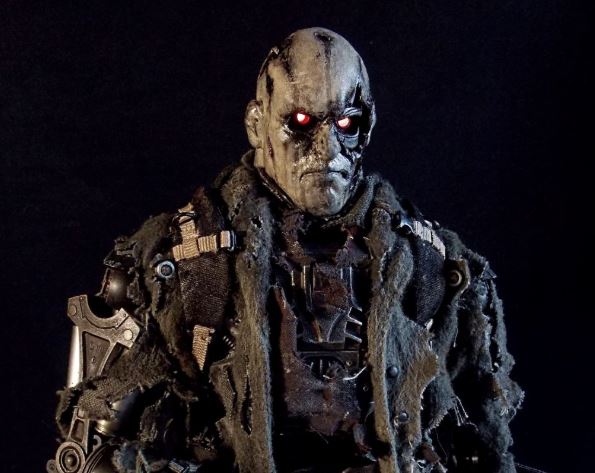 The T-600 could think, interpret and solve complex problems on its own. It also had the distinction of being the terminator model that made their names so infamous later within human settlements of the future. They can run at an average speed of 60 km per hour and could lift five times their own weight. They were also extremely durable.
9. T-800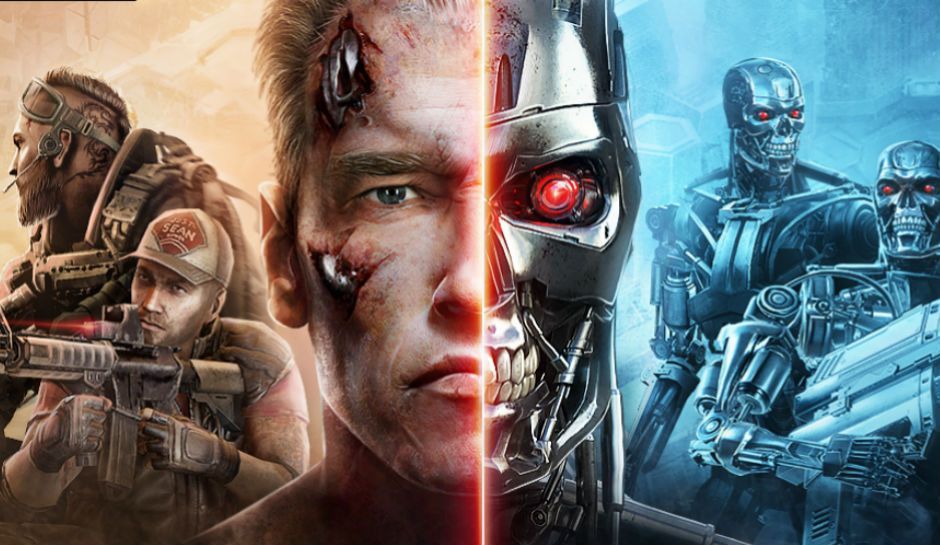 The T-800 is a legend. Period. Its face is the first thing that comes to mind when you hear the word "Terminator". Using a highly advanced, internal processing unit as its core CPU, the T-800 is a learning machine. Sure it has advanced, poly-alloy armor, servos that allow him to lift more than ten times its weight and nuclear fuel cells that provide him with an endless supply of energy, but it is the mind of the machine that makes it so scary.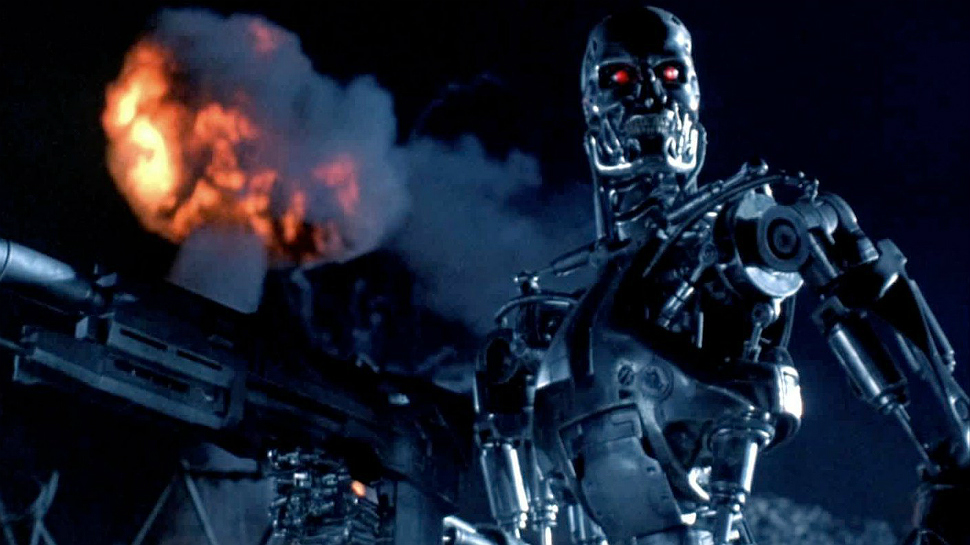 The T-800 can do on-field calculations in the midst of battle and devise countless strategies to neutralize enemies. They also have a read-write mode function, which has led to most of the T-800s becoming self-aware after some time. These 'Rogue' Terminators can then self-upgrade themselves as well as develop a conscience and fight Skynet on behalf of the humans.
8. T-900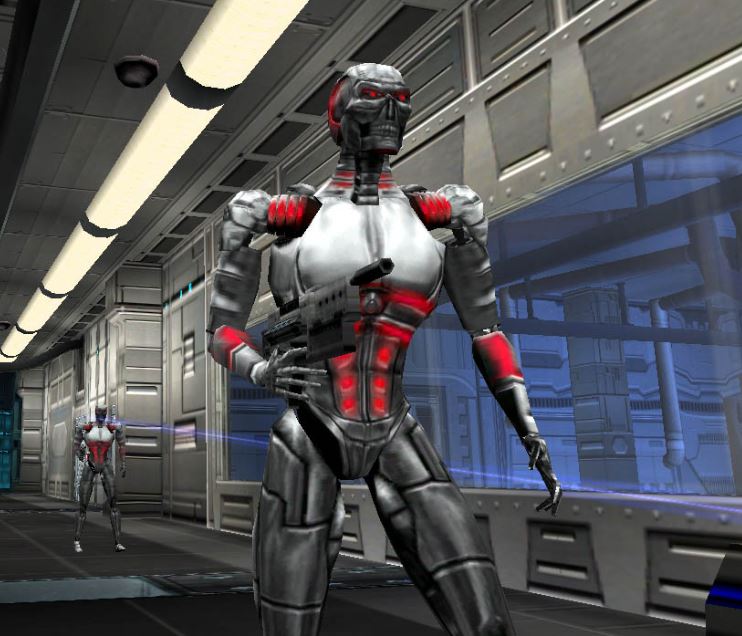 The T-900 was the Terminator designed by Skynet to fight other 'Rogue' Terminators. After the Resistance started capturing T-800 units and reprogram them to fight Skynet's forces, the T-900 was developed to destroy these wayward terminators. The T-900s have a plasma fusion core reactor, which makes some of their parts glow in blue, green, yellow or red color. Their exoskeleton armor is made up of a hyper-alloy which is stronger than poly-alloy armor of the T-800s and they are twice as strong, fast and durable. They also have an ability to control animals, although that part is never explained how.
7. T-850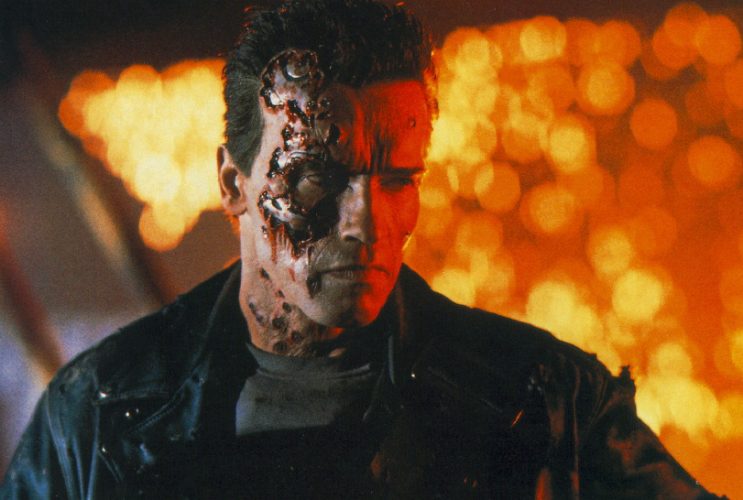 The T-850 was a slightly advanced version of the T-800. You see, the T-800 was such a big hit as a Hunter-Killer android was because of its ability to learn. When switched to its read-write mode, a T-800 can develop a conscience and become self-aware. This might also mean it would side with the humans and fight its own brethren if its conscience compels him to do so. This was also a huge flaw in the model. Skynet was so scared of the T-800s that it developed the anti-terminator T-900.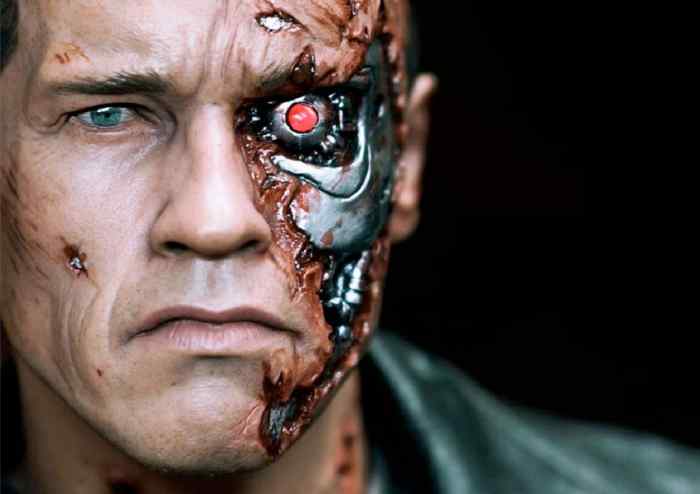 In response, humans developed the T-850. The T-850 was the same as a T-8—with the only difference being a deeper understanding of human psychology. This allowed the T-850 to learn and adapt in ways that would far exceed that of a T-800. The humans just took the thing about T-800s that scared the shit out of Skynet, and made it better!
6. T-X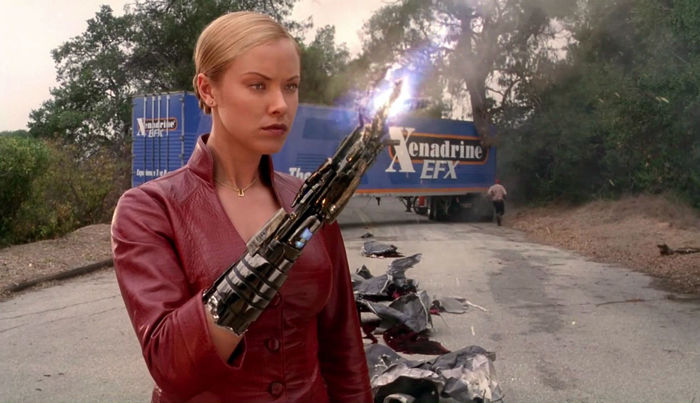 The T-X was the second terminator to be sent after John Connor after the first T-800 model fails to do the job. Covered from head to toe in mimetic poly-alloy, the T-X is virtually indestructible unless a huge amount of force is used. It allows it to mimic any and all human features, and provides it with the ability to regenerate, although not to the extent of the T-1000.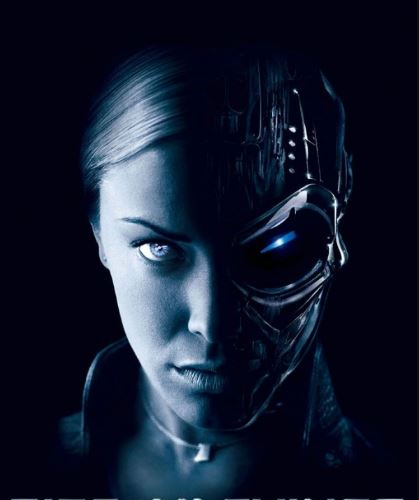 The T-X has advanced sensor packages to track anyone anywhere and at any point in time. It also has enough firepower and more than a dozen different advanced firearms to take down a whole city. The T-X is also designed to mimic the behavior of a sadistic killer, taking joy in killing. This makes it a threat, unlike anything the world has ever seen.
5. I-950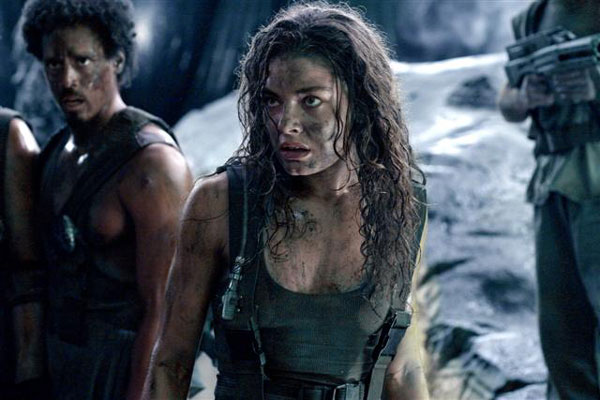 Aren't all Terminators' designations supposed to start with a T? What is this I-950 then? The I-950 model is not a machine, well not fully so to speak. It is an Infiltrator model, one that would be hard to detect for even the most experienced of Resistance veterans. The I-950 is a bio-terminator. It is a human body that is provided with cybernetic enhancements. The neural net processor within its spine provides it with incredible control over it physical body, like unparalleled control of all its glandular secretions and pain suppression.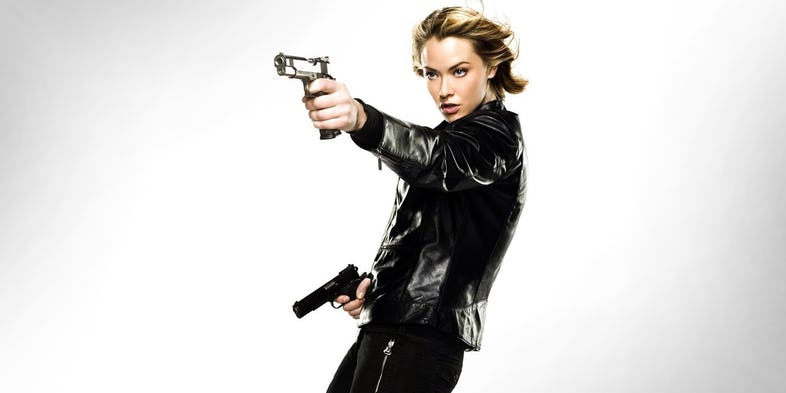 Their strength is comparable to that of a T-800 and they can asexually reproduce to create more I-950s. The I-950 is powered by a virtually inexhaustible biological fuel cell and it also grants it the power to resurrect itself back from the dead, sometimes even hours after its actual death. It can also self-destruct if need be. Multiple strikes to the head, which kills a normal Terminator, are useless against the I-950 series.
4. T-1000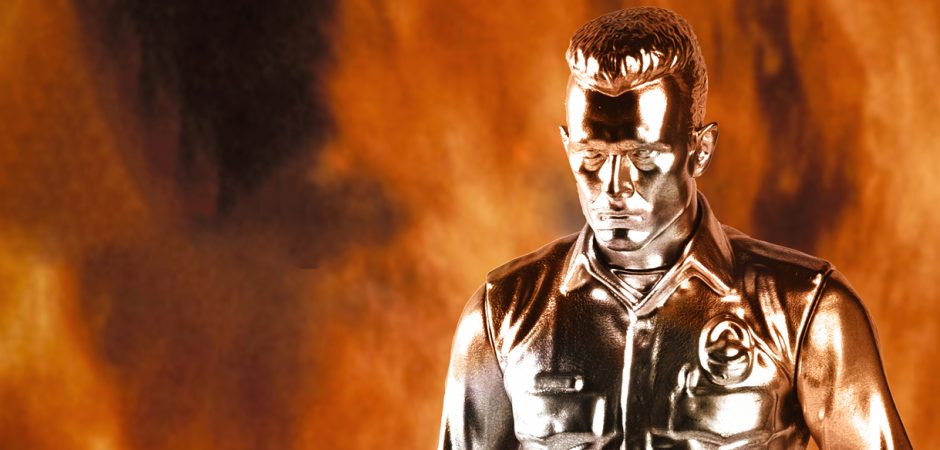 When the T-1000 was first seen as the primary antagonist of Terminator 2: Judgment Day, it gave everyone the chills. The thing is virtually un-killable. Made completely out of mimetic poly-alloy, it has a clear edge over the older T-800s as well as its supposed successor, the T-X (which is why he is above it in this list). The T-100- can regenerate back from any injury imaginable, form stabbing and slashing weapons out of its limbs and could make parts of its own body latch on to other individuals and track them. The T-1000 was pure menace. It was a mechanical evil personified.
3. T-5000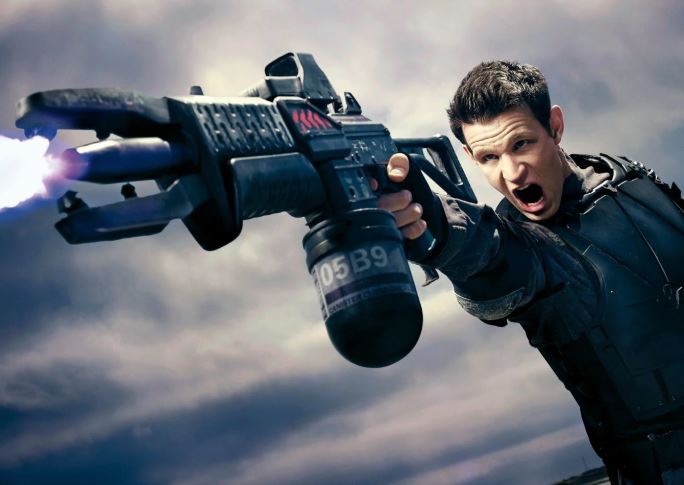 The T-5000 was Skynet's last resort. After the Human Resistance led by John Connor and his Tech-Com squadron conquers the last of Skynet's strongholds on the planet, it A.I transfers its consciousness into the T-5000. The T-5000 might look like a normal Terminator with no unique abilities at first glance. But it has a hidden weapon underneath that sheepskin.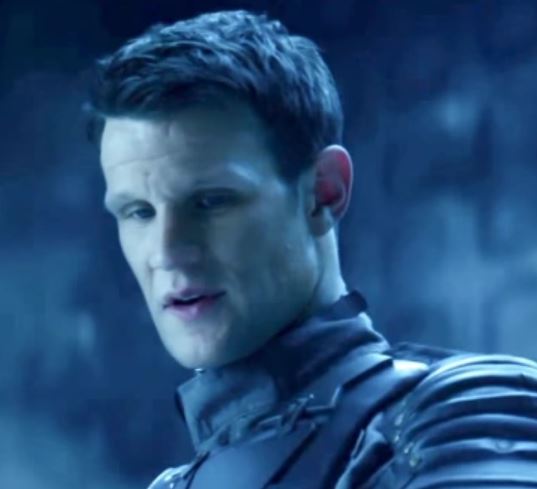 The T-5000 contains millions of nano-sized robots within its body, a teaspoon of which is enough to infect a human being and turn him into a T-3000, one of the most powerful Terminators ever. Imagine this – only one of those things wreaked unimaginable havoc in Terminator: Genesys. What would happen if the T-5000 goes on a forced conversion spree? He would build himself a T-3000 army in no time and destroy the whole world!!
2. T-3000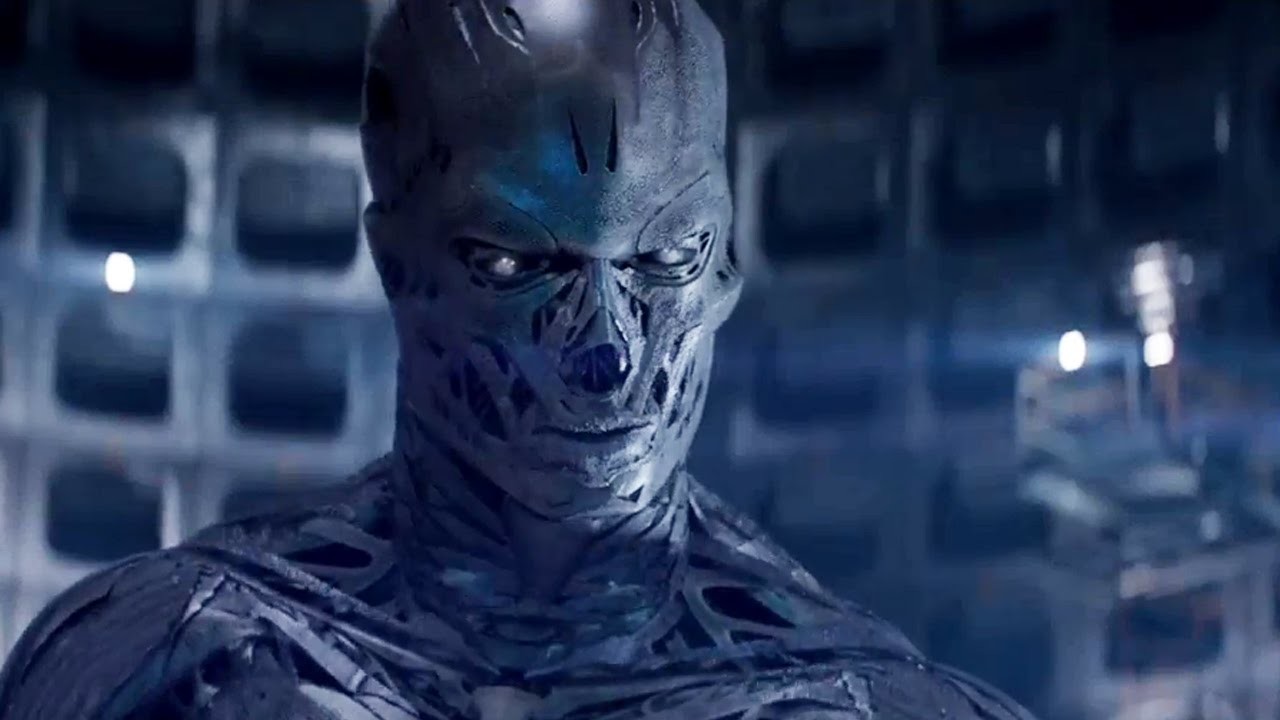 The T-3000 is the perfect amalgamation of man and machine. Created by the T-5000, John Connor became the very first model of the series. The T-3000 is similar to the T-1000 but only better. Formed completely out of nano-sized robots or machine phase matter, the T-3000 can regenerate, form weapons out its hands and legs, control technology, and take in as well as shell out extreme levels of damage.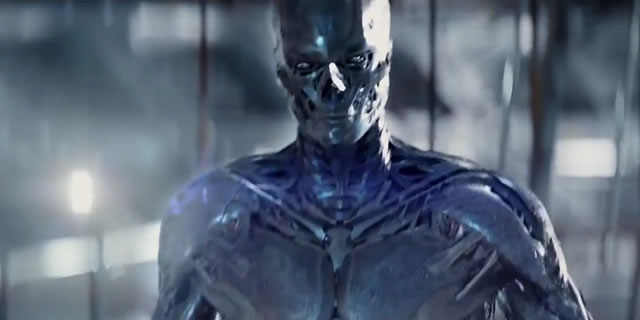 The T-3000 also has the added ability to disperse itself and reform at another location, like a mist. Although a machine, it still retains the human element as its base form and thus can understand human emotions. It also has all the memories of its human subject prior to its conversion into a machine.
1. T-Infinity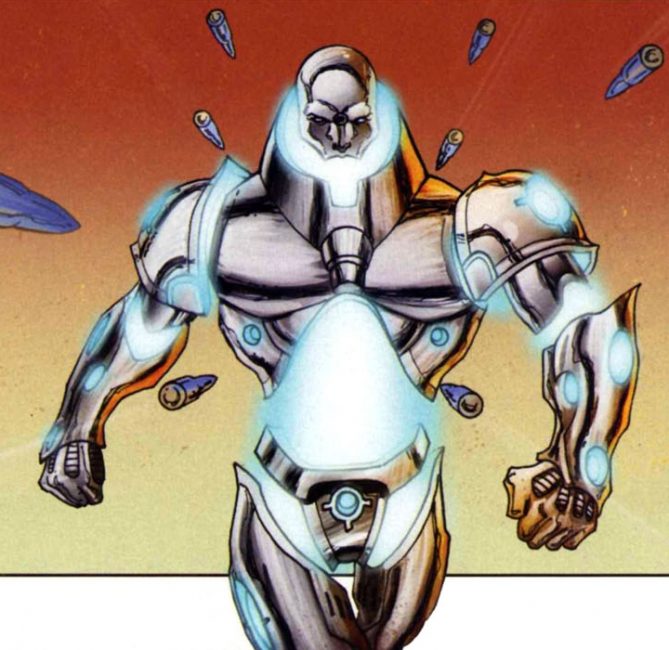 The T-Infinity was originally created not to destroy human beings. In fact, it was not created to protect Skynet even. The purpose of the T-Infinity model was to protect the timeline and keep it in check. The T-Infinity series has only one model as its only specimen. Having an onboard time displacement unit within its systems and a quantum core nuclear reactor that can never run out of energy, the T-Infinity is a machine God. It is literally the master of time, oh and one more thing, it has the ability to house the Skynet A.I within itself.