Movies
Here's a Very Gross Way of Defeating Thanos That Everyone Wants Ant-Man to Pursue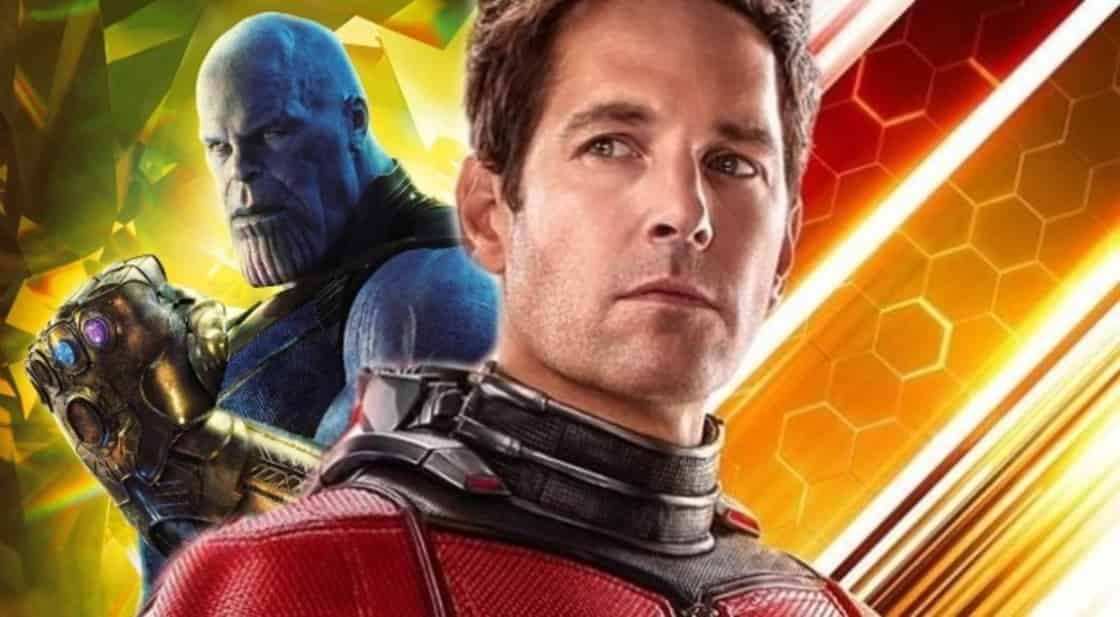 Avengers: Endgame is going to bring about the end of the MCU and with it, we are going to witness some major heroic deaths. But for the MCU to move forward, the big bad Thanos also has to bite the dust. For Marvel to bring in a new chapter, Thanos has to be defeated and possibly even killed off so we could see a new villain be built up in the future. While we wish for it to happen, we don't know how Marvel is really going to through with it. Ant-Man is going to be very important to this film, so perhaps he could come in for aid.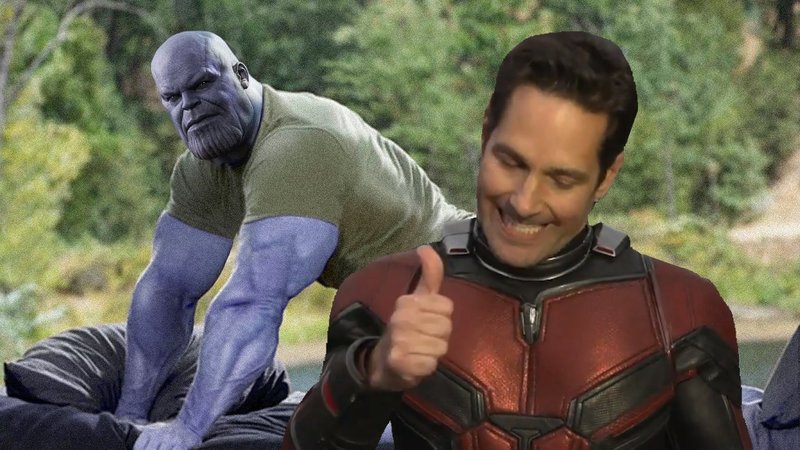 We know that Ant-Man is going to be a key player in Avengers: Endgame as not only does he possess the Pym Particles, Hank Pym's lab and experience of time travel through the Quantum Realm, but he can also grow insanely huge and totally steal any scene that he is in.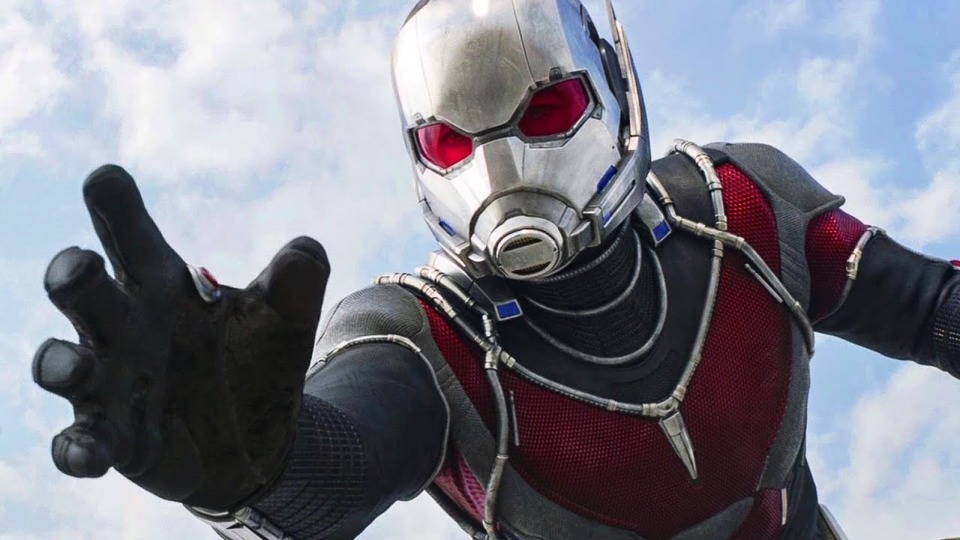 His ability to become Giant-Man is what people think could do wonders against Thanos, but not in a way that one would normally imagine. Thanos is way stronger than what Giant Man could ever be and this is a proven fact. So how do you think Ant-Man could beat Thanos on his own? Well, the answer lies in this old tweet that people are obsessed with, but you may or may not like it!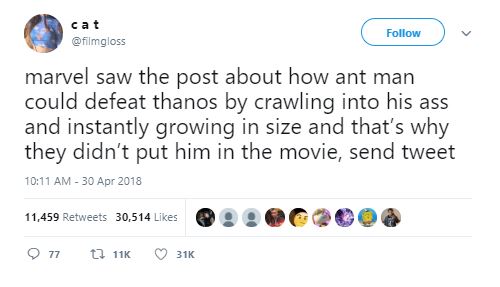 While this may be gross or funny, according to how you may perceive it, even Paul Rudd thinks that this could work. Back when Ant-Man and the Wasp was about to hit the theatres, Paul Rudd did an Interview where he was asked to read this tweet and express his thoughts upon it. Check it out:
https://twitter.com/filmgloss/status/1020660381105250310
Well as you can see, Rudd was extremely surprised and baffled with this insane possibility, but, right of the top of his head, he did say something that could lead to this theory to fail. He did mention the fact that Thanos is extremely strong and Infinity War proven that he can take a whole lot of punishment. I mean it took a lot for Iron Man to make him bleed a drop of blood. His thick purple skin is mostly impenetrable, and only weapons made from the Uru metal could possibly penetrate it.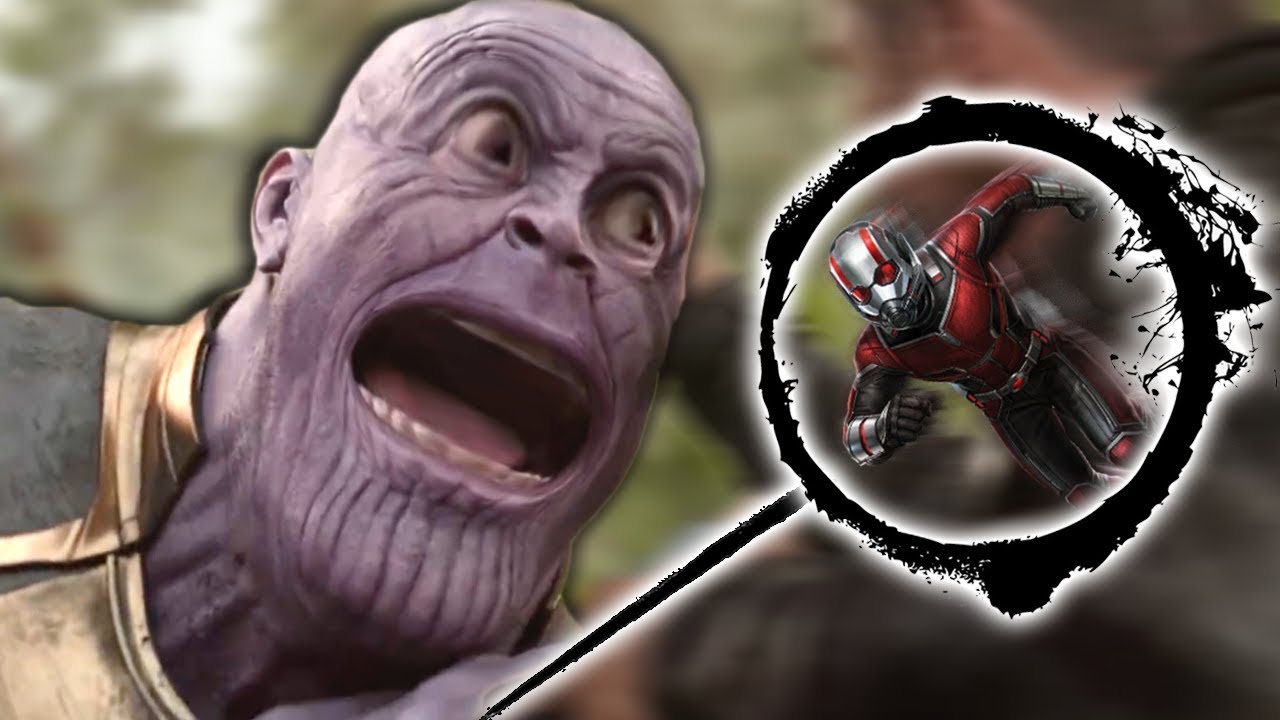 But as you think more and more about it, this possibility does start to make a lot of sense even though we know it most certainly won't happen as there is the whole Rating issue. This is not Deadpool or Mortal Combat where Ant-Man could get into Thanos, expand immediately and you'd see his internal and external organs flying across the screen being ripped apart. But there is a fan explanation that does counter this way of defeating Thanos.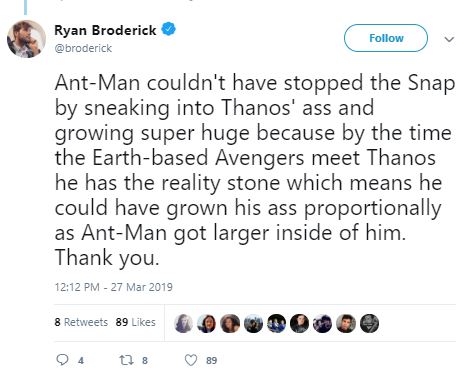 Well, it is a comic book movie that is selling you an infinite amount of insane possibilities while trying to make sense with it. So this counter from Thanos could work as well. But nevertheless, here are a few amazing fan reactions that show how much all the fans want for this scene to take place in the movie.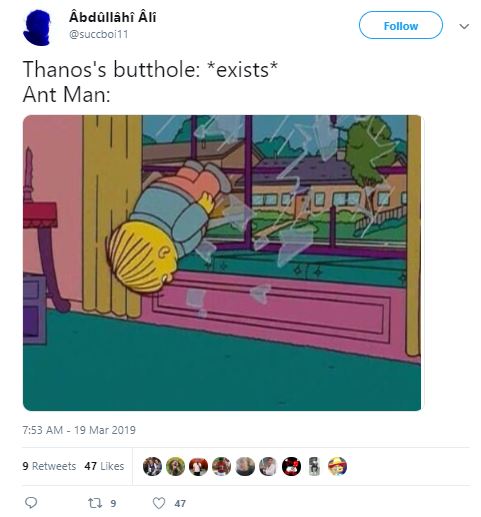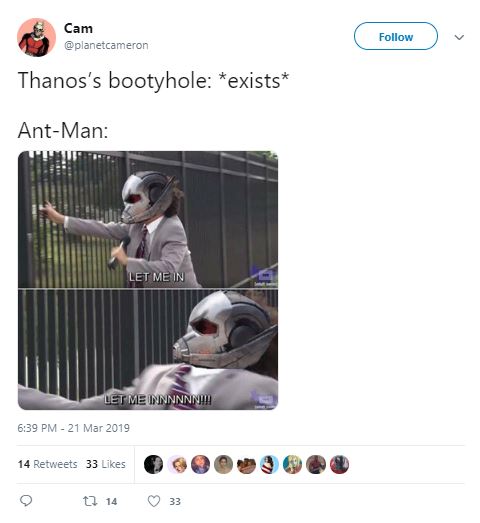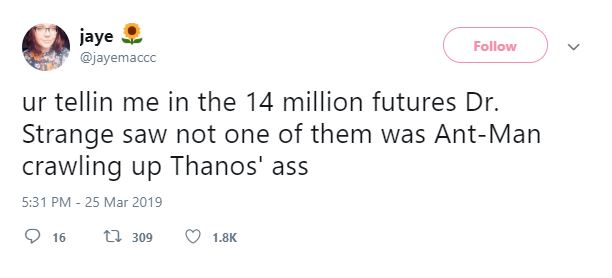 Well, this is a valid point that Jaye makes here. Among the 14 Million futures, there has to be one R-Rated outcome when Ant-Man at least tries to go look for Thanos' Gold Mine. But wait till you come across this Loony Tunes possibility. It is going to give you an amazing image in your head!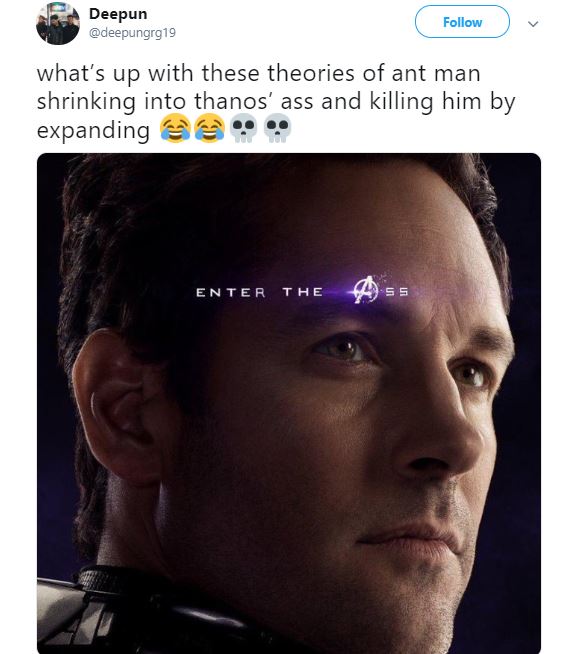 — Looney Tunes No Context (@tunes_no) February 4, 2019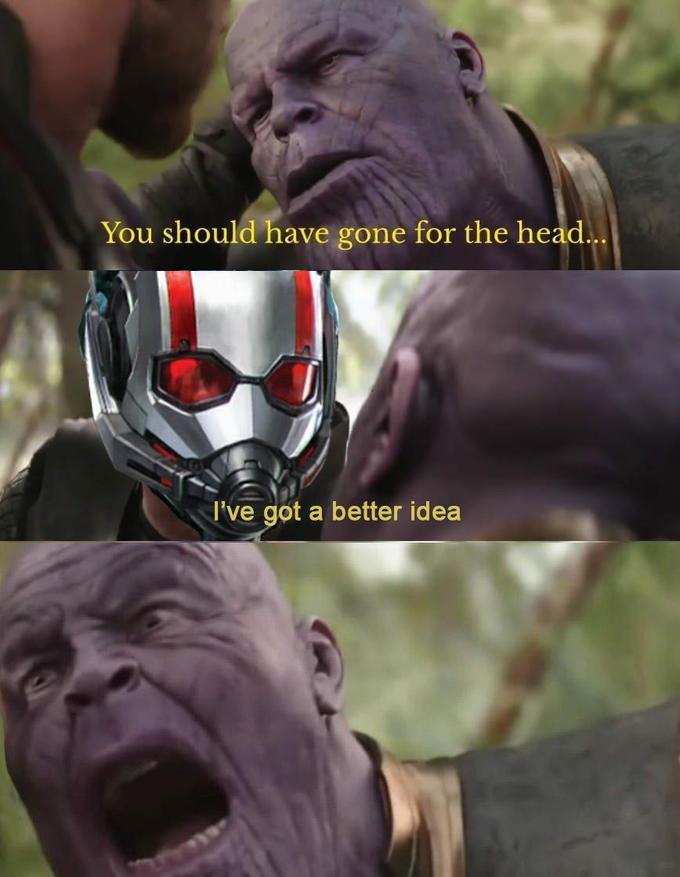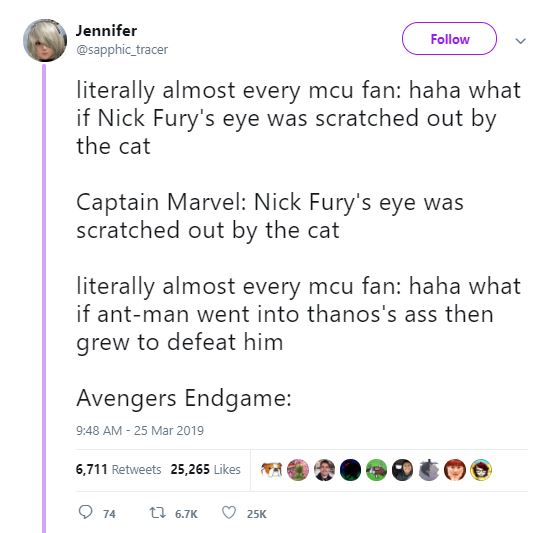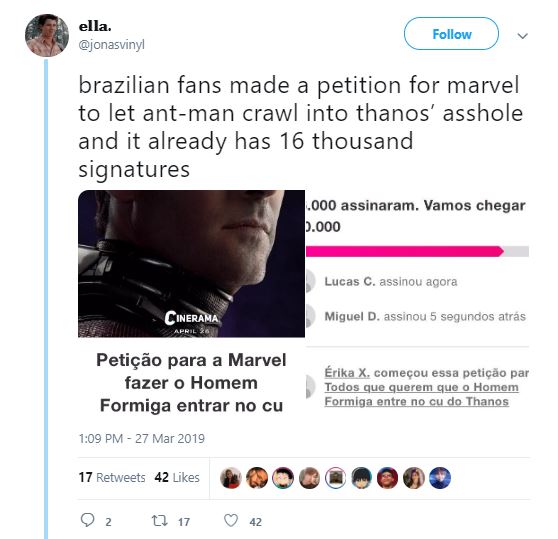 Directed by Joe & Anthony Russo, Avengers: Endgame will open on April 26, and it'll presumably star Robert Downey Jr., Chris Hemsworth, Mark Ruffalo, Chris Evans, Scarlett Johansson, Benedict Cumberbatch, Jeremy Renner Don Cheadle, Tom Holland, Chadwick Boseman, Paul Bettany, Tom Hiddleston, Idris Elba, Danai Gurira, Peter Dinklage, Benedict Wong, Elizabeth Olsen, Anthony Mackie, Sebastian Stan, Gwyneth Paltrow, Benicio del Toro, Josh Brolin, Pom Klementieff, Karen Gillan, Dave Bautista, Zoe Saldana, Vin Diesel, Bradley Cooper, Chris Pratt, Paul Rudd, Samuel L. Jackson, Cobie Smulders, Tessa Thompson, Evangeline Lilly, Aaron Taylor Johnson, Cate Blanchett, Michelle Pfeiffer, Michael Douglas, Tilda Swinton, Jeff Goldblum, Katherine Langford, Stellan Skarsgard, Ava Russo and Brie Larson.