Avengers: Endgame will bring together a group of remarkable people who will all contribute their different skill set and abilities to achieve one unified goal, i.e. defeating Thanos and reversing the decimation event to bring back half the population of the entire Universe that got disintegrated with the Snap.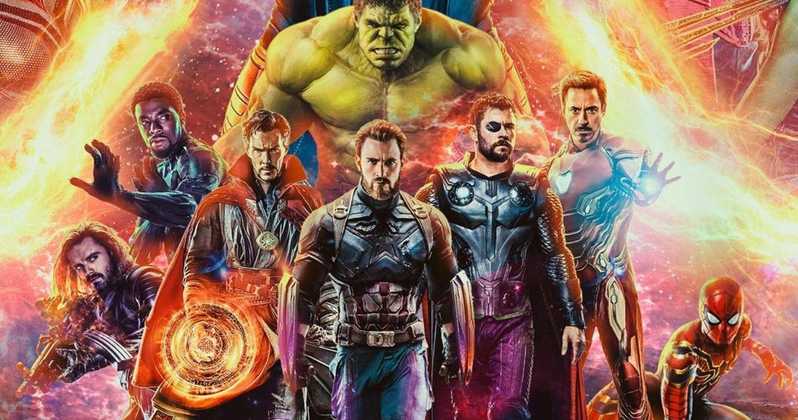 Now to get this done successfully every individual taking part in the Endgame will be crucial to the plot one way or the other. While the big three of the MCU, Captain America, Thor, and Iron Man are going to play key roles, other characters like Ant-Man, Rocket, Hulk, Black Widow, and so on would also come in really handy.
Talking about Ant-Man, he may actually have the most important role in the final chapter of the MCU as of now. Last we saw him, he went into the Quantum Realm to collect some Quantum Energy for Ava aka Ghost. That was the time when Thanos snapped his fingers, which led to the disappearance of the Pym family. Scott was then stuck in the Quantum Realm and since Janet Van Dyne warned him about the Time Vortex, it is believed that he may be sucked into one of those which ultimately spit him out in a time that was not in his immediate present.

Now, this leads us to his entry in the Avengers: Endgame trailer. At the end of the trailer, we see Scott trying to get buzzed into the Avengers facility hoping that some of the Avengers might be in there. Right at that moment, Cap and Nat who were apparently viewing the Achieve footage see Scott arrive on the front door. People have suspected that Scott could actually be in the past since the footage that Cap and Nat see has archive written on it, along with a year that looks like 1983.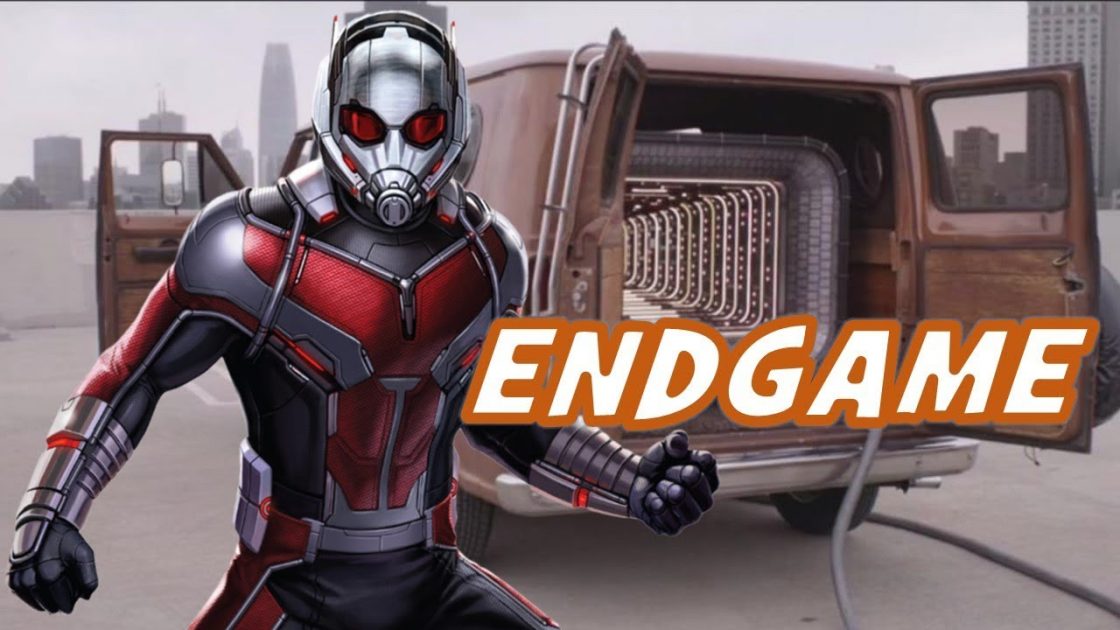 But we have proved the fact that Scott did not travel to the past giving multiple pieces of evidence. He only traveled a few days/weeks/months into the future, which now is the present of Avengers: Endgame post-snap. He has arrived at the Avengers facility and they let him in. This is where Ant-Man becomes really important to the team.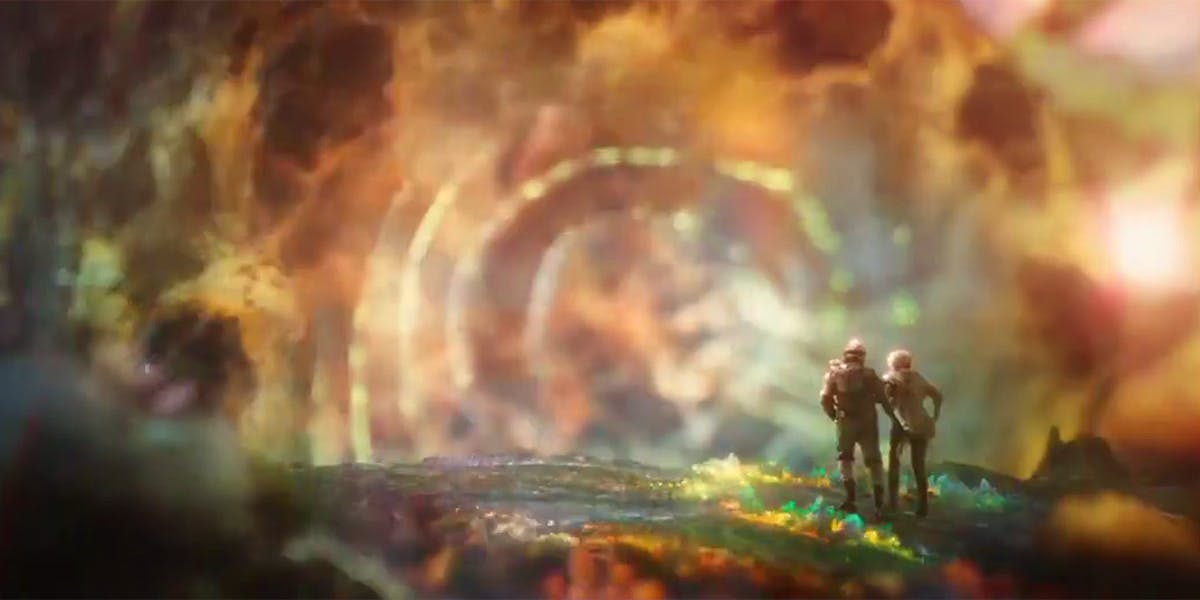 As of now, he is the only one who has the slightest idea of going in and coming back from the Quantum Realm. Moreover, he is the first individual to have traveled through time using the Quantum Realm, so whatever he knows is going to come in Handy to the team, and especially to Tony Stark once he returns from space.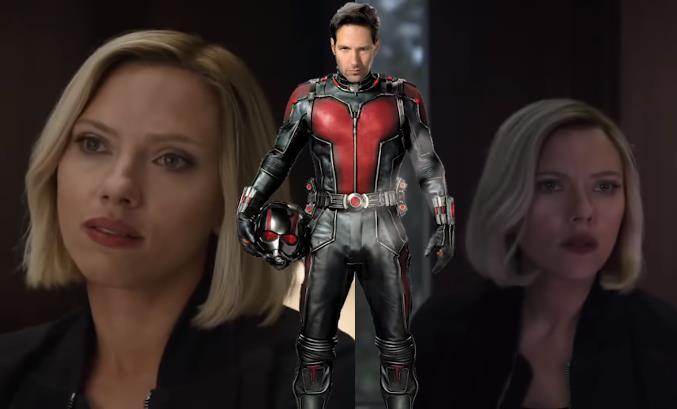 He explains the situation that he was in and how he arrived a few days in the future. This info will lead to the likes of Banner and Tony figure out the possibilities of Quantum Mechanics. Their study of the Quantum Realm will lead to the Quantum Realm suits that we see every snap survivor wear in the Concept Arts. Ultimately with the help of Scott all the Avengers will be led to a path of Time Travel.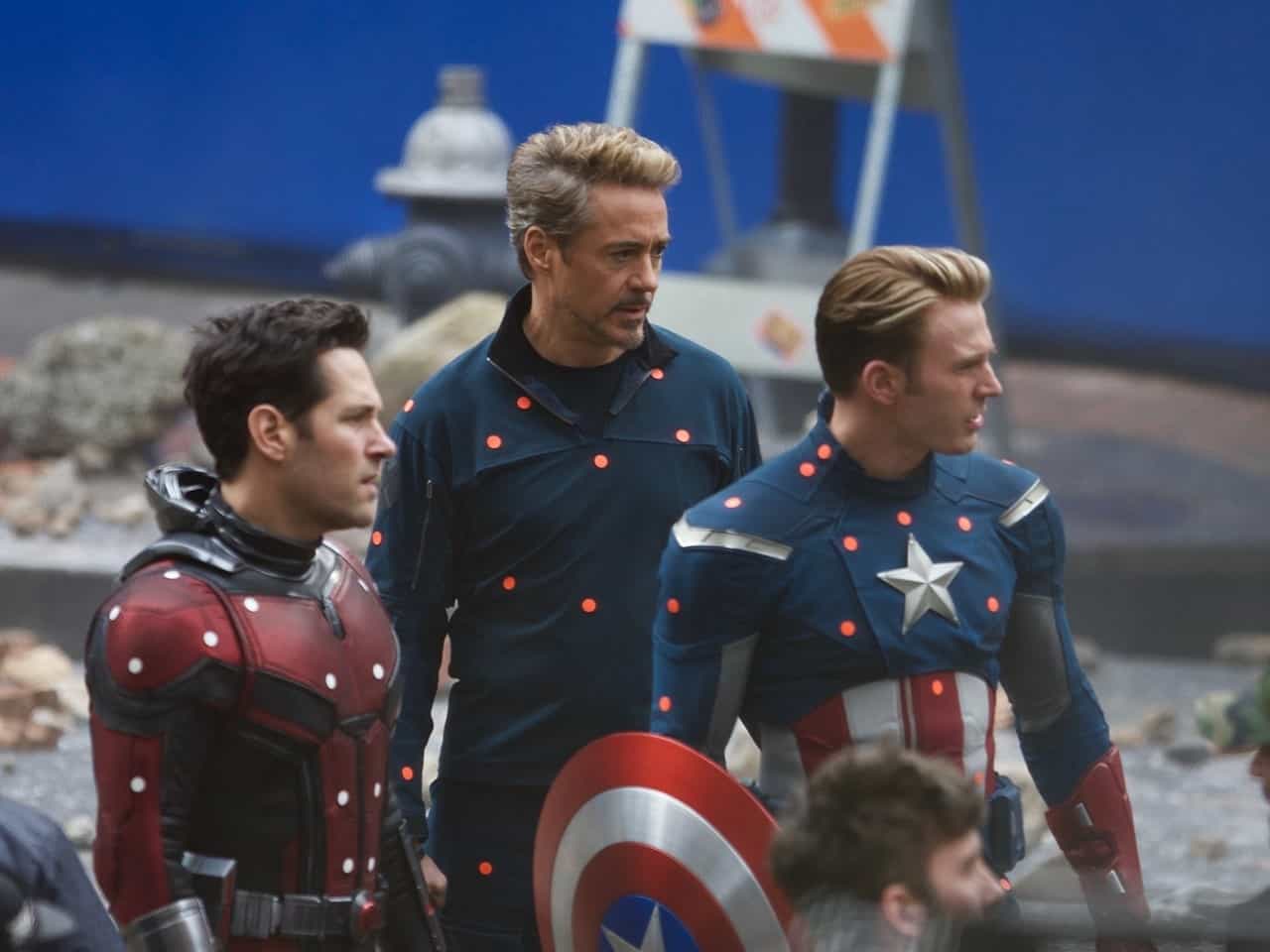 From what we notice in all the set photos that we have seen is that the team will either send Tony and Scott through the Quantum Realm to test how time travel would work, or they'd straight away be divided into little groups of 2-3 members who will travel through time to different movie timelines in the past. Either of the two scenarios will lead Scott and Tony back to the battle of New York in the first Avengers movie where they will meet Captain America and Hulk from that particular film.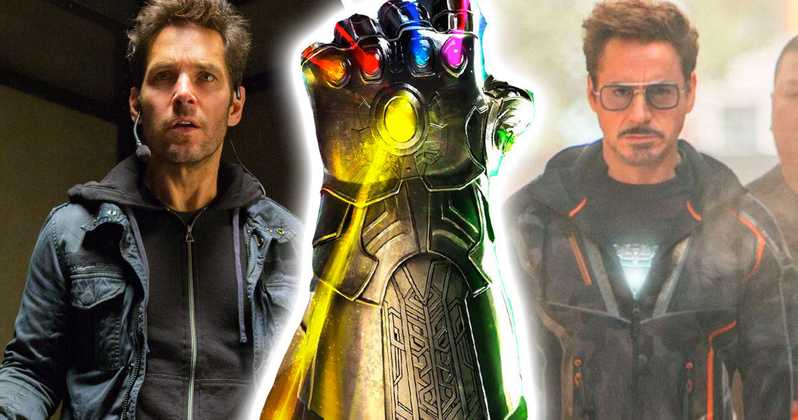 Considering the fact that we see Captain America also wear the Winter Soldier Stealth suit to probably go back disguised as Captain America of that particular year, it could also be possible that the Captain America we see in the set photos along with Old Tony and Ant-Man could be wearing his Avengers suit to be in some sort of disguise. But that is a matter for some other time.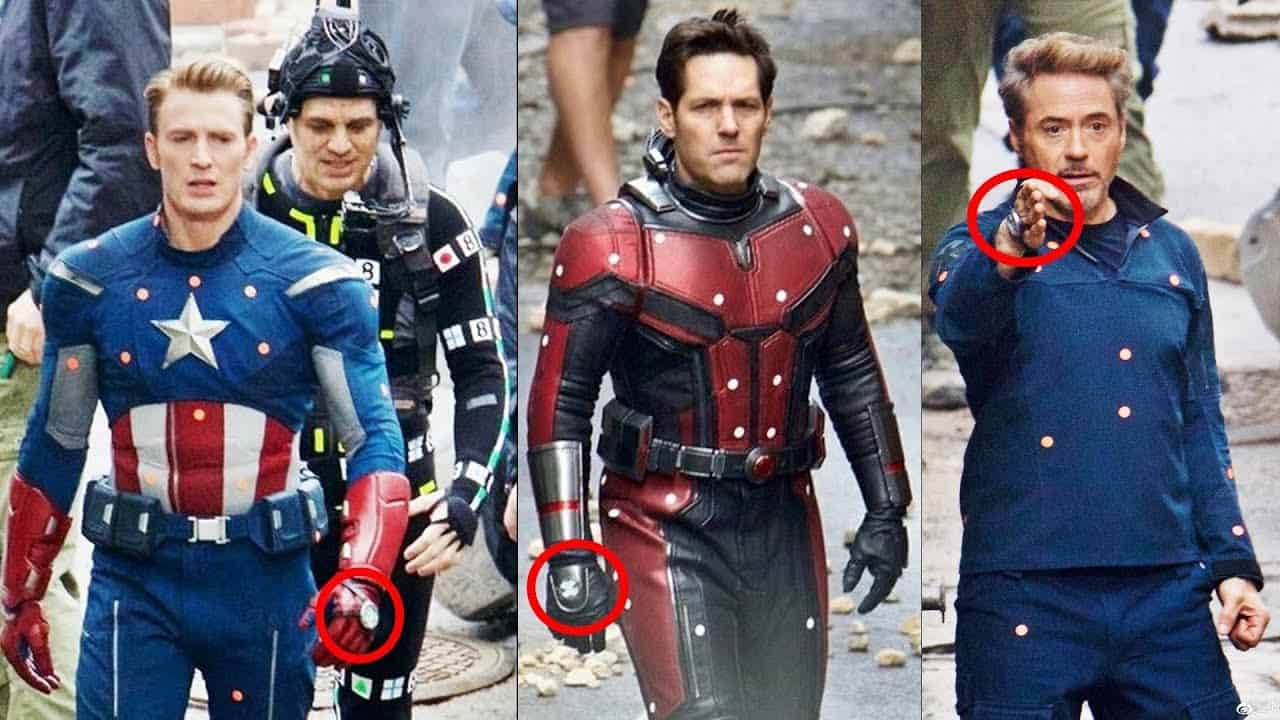 Something that we need to take into consideration here is that not only is Ant-Man important for letting everyone know that Time Travel through Quantum Realm is possible, he will also be crucial to what Tony Stark is trying to achieve by going back to the events of the first Avengers movie. We may not know his arc/mission in particular, but he is going to be of great aid to Tony.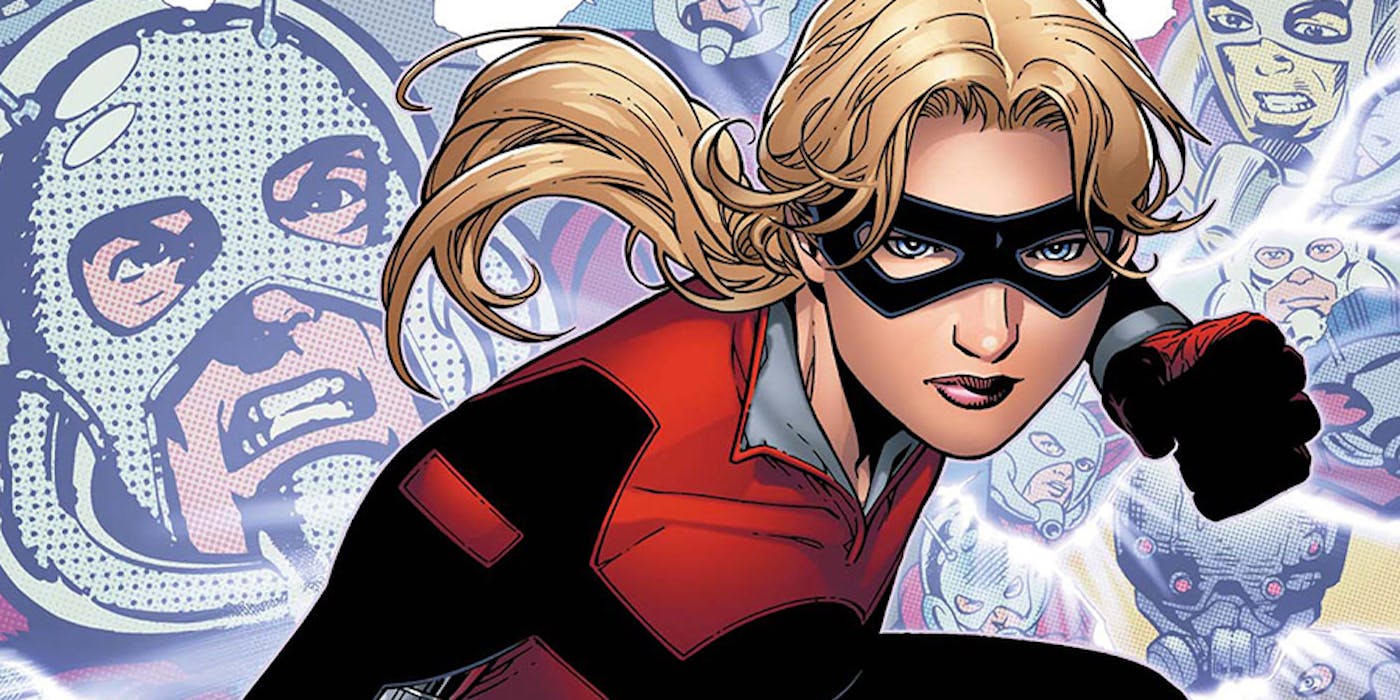 The reason why Ant-Man is going to be as involved with the Avengers as he has also lost people because of what Thanos did. So that will drive his motivation to help the Avengers reverse the snap, and get the Pym family back. We don't know what's the status of his daughter Cassie post-snap, but given the fact that Emma Fuhrmann has been cast as an older Cassie Lang does suggest that not only did she survive the snap, but there is also going to be a time leap within the story, as things move forward.
That's probably all we know of Scott's role in the story as of now, but we know that there's obviously more since the trailer that we saw is probably just showing us footage from the first 20-30 minutes of the movie. Ant-Man is also going to take on the bad guys along with the Avengers, and we may even see another Giant Man sequence in the film. This was me stating the obvious, which was apparently missing from the whole article.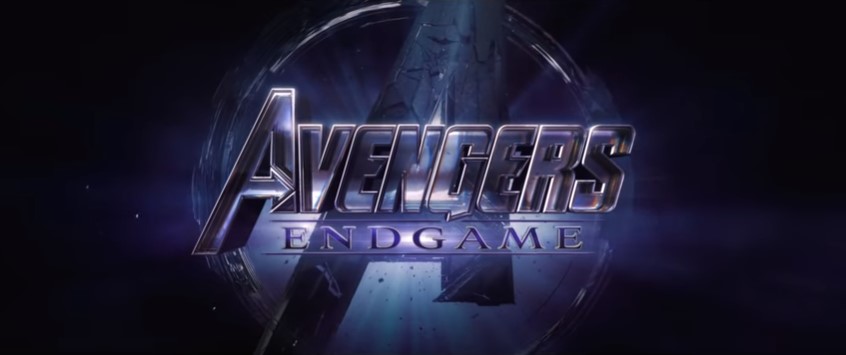 Directed by Joe & Anthony Russo, Avengers: Endgame will open on April 26, and it'll presumably star Robert Downey Jr., Chris Hemsworth, Mark Ruffalo, Chris Evans, Scarlett Johansson, Benedict Cumberbatch, Jeremy Renner Don Cheadle, Tom Holland, Chadwick Boseman, Paul Bettany, Tom Hiddleston, Idris Elba, Danai Gurira, Peter Dinklage, Benedict Wong, Elizabeth Olsen, Anthony Mackie, Sebastian Stan, Gwyneth Paltrow, Benicio del Toro, Josh Brolin, Pom Klementieff, Karen Gillan, Dave Bautista, Zoe Saldana, Vin Diesel, Bradley Cooper, Chris Pratt, Paul Rudd, Samuel L. Jackson, Cobie Smulders, Tessa Thompson, Evangeline Lilly, Aaron Taylor Johnson, Cate Blanchett, Michelle Pfeiffer, Michael Douglas, Tilda Swinton, Jeff Goldblum, Katherine Langford, Stellan Skarsgard and Brie Larson.
I just have the biggest passion for everything cinematic! I want to share this passion with everyone through my writing about Hollywood Movies and TV. Other than that, I am a big sports fanatic and enthusiast. I'd like to write about my favorite sports as well some day.