Television
Daenerys Targaryen Makes Her Way to Winterfell in New Game of Thrones Photos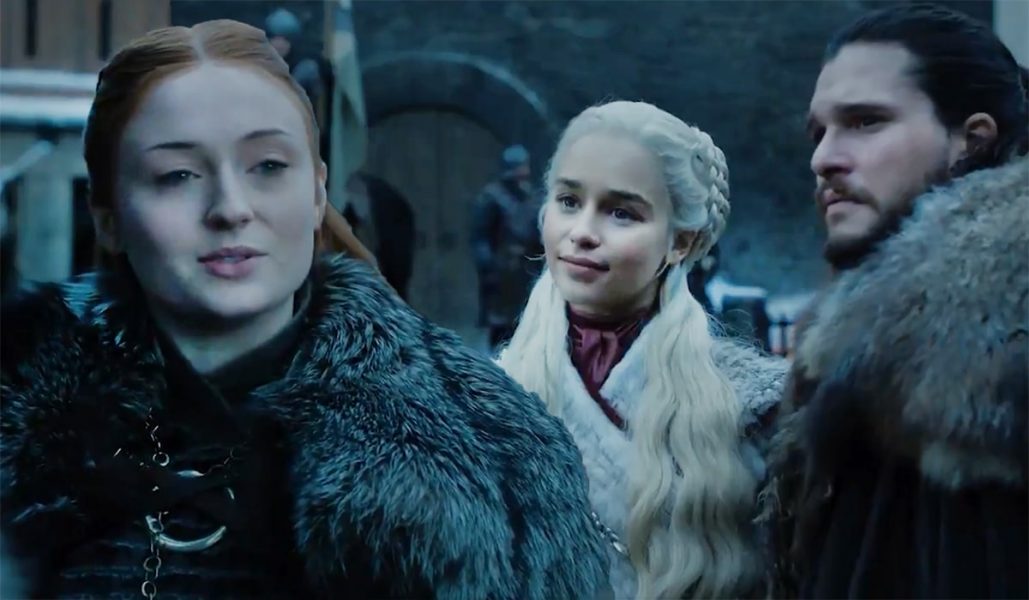 Game of Thrones Season 8 is going to mark the end of what's been a decade long journey of deaths, blood, love and a battle between good and evil. What's great about this show is that it hasn't been shy to kill off lead characters every season. While the last 2 seasons have been consistent in preserving some of the big name characters, the final season won't do the same as all those characters that we've bonded with over the last 7 seasons are now in danger.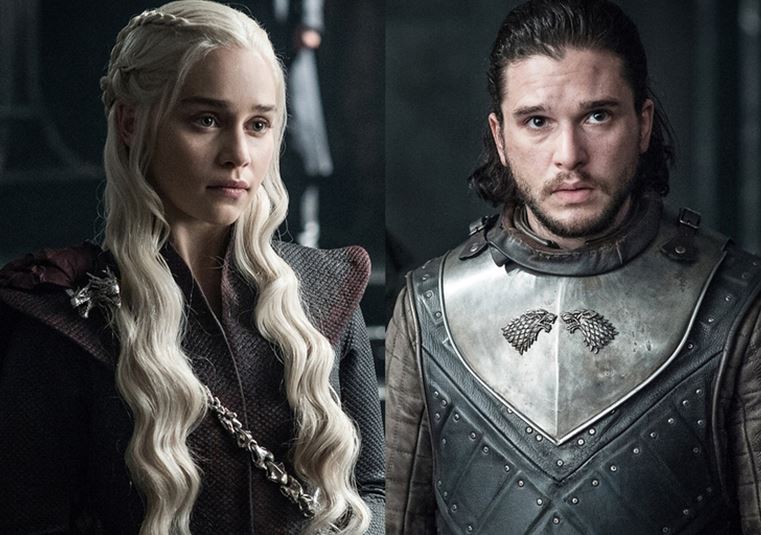 It is going to be a very emotional ride as even the likes of Jon Snow, Arya Stark, Jaime Lannister, Tyrion Lannister, Sansa Stark, Daenerys Stormborn of the House Targaryen (First of Her Name, the Unburnt, Queen of the Andals and the First Men, Khaleesi of the Great Grass Sea,Breaker of Chains, and Mother of Dragons), and many more are on the verge of turning into White Walkers.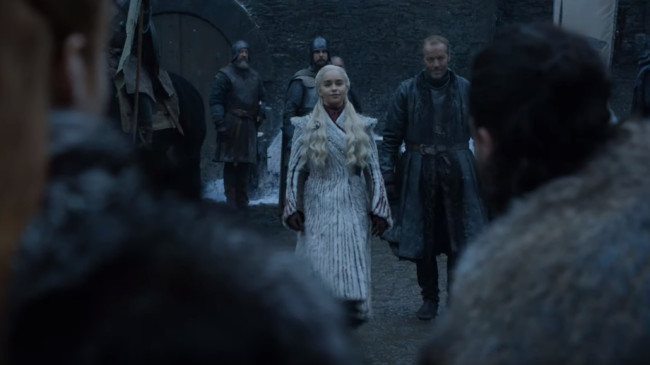 In the next 16 days, we are about to witness 6 long episodes that are going to fulfill our hunger for the show. We are going to get 410 minutes of sheer awesomeness starting from April. Here's how long every episode is going to be: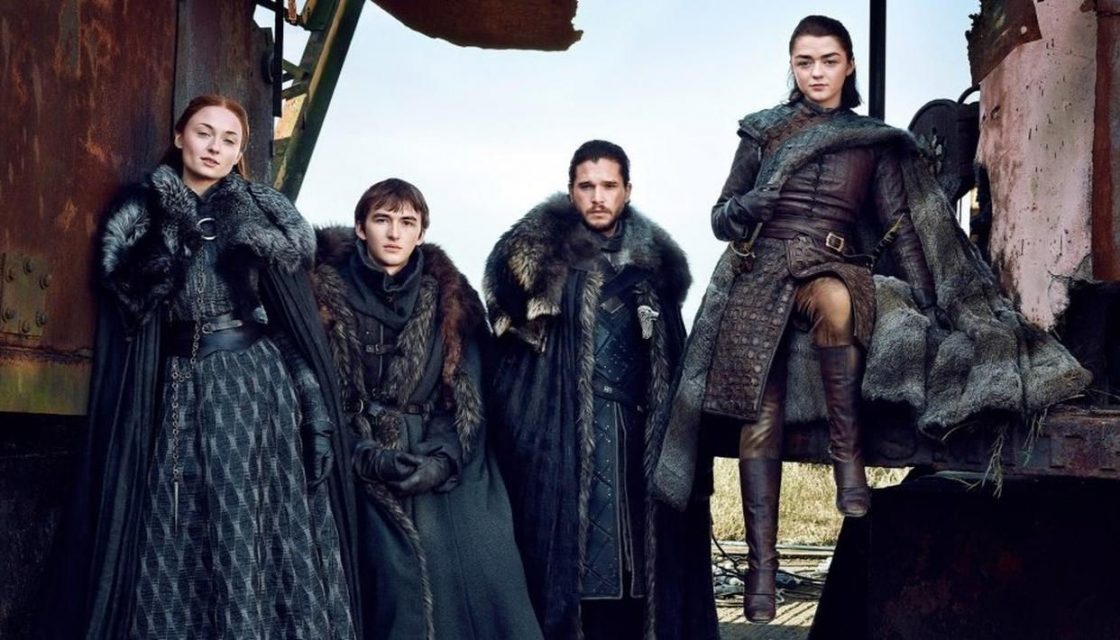 Episode 1: 54 minutes – April 14th
Episode 2: 58 minutes – April 21st
Episode 3: 60 minutes – April 28th
Episode 4: 78 minutes – May 5th
Episode 5: 80 minutes – May 12th
Episode 6: 80 minutes – May 19th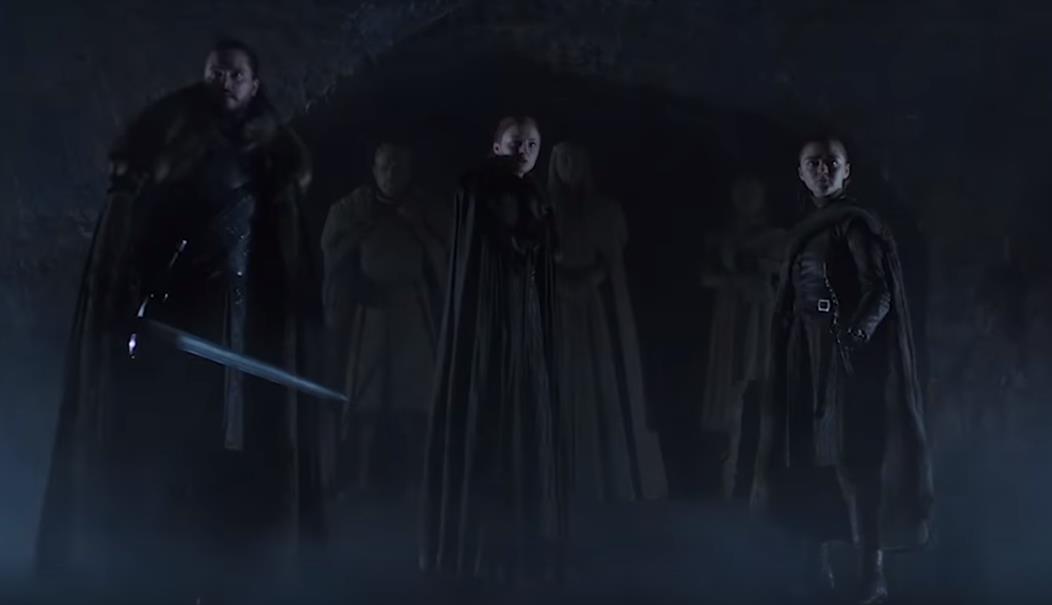 So far what we've seen for the show is a trailer that mostly constituted of footage from the first 2 episodes. We've also seen a few photos from the first episode and now we've got some more of them. Here are the photos which show:
Dany arriving in Winterfell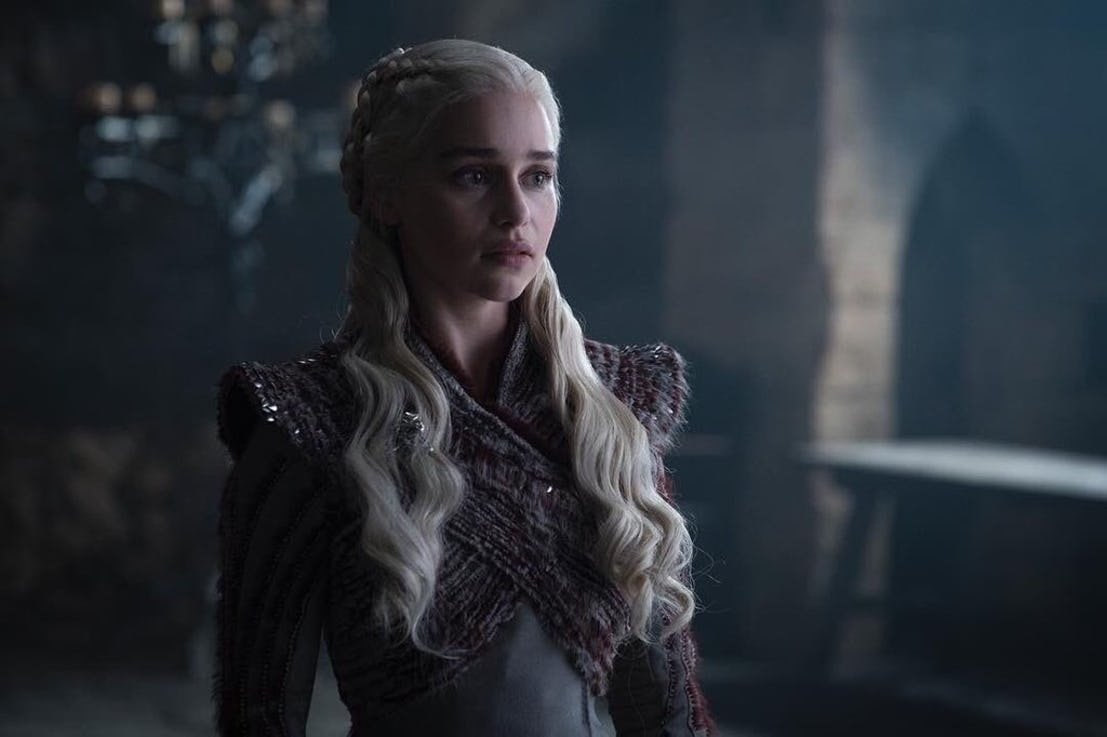 It'll be interesting to see how the people of Winterfell will respond to Jon Snow having bent the knee to a Targaryen. The reactions of Arya and Sansa upon this will also be worth looking upon. Talking about that, here's the next image:
Sansa greets Jon & Dany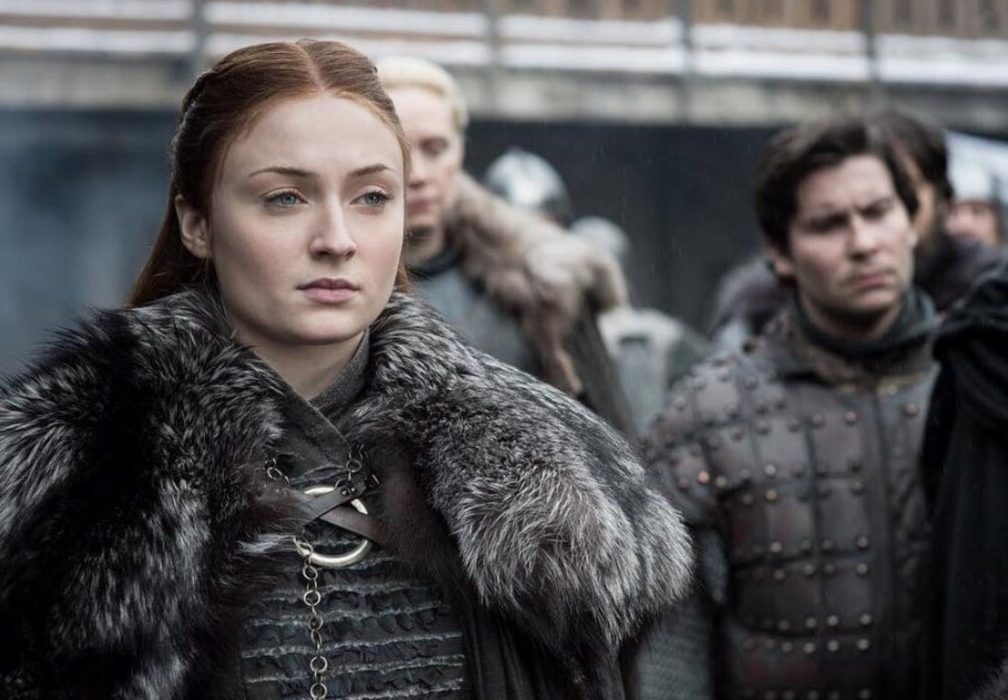 Sansa's reaction to all of this seems tricky as she might not support the whole idea of Winterfell being ruled by an outsider. She may have mixed feelings about it. This image shows her stoic and ice cold while the next one shows her to be happy: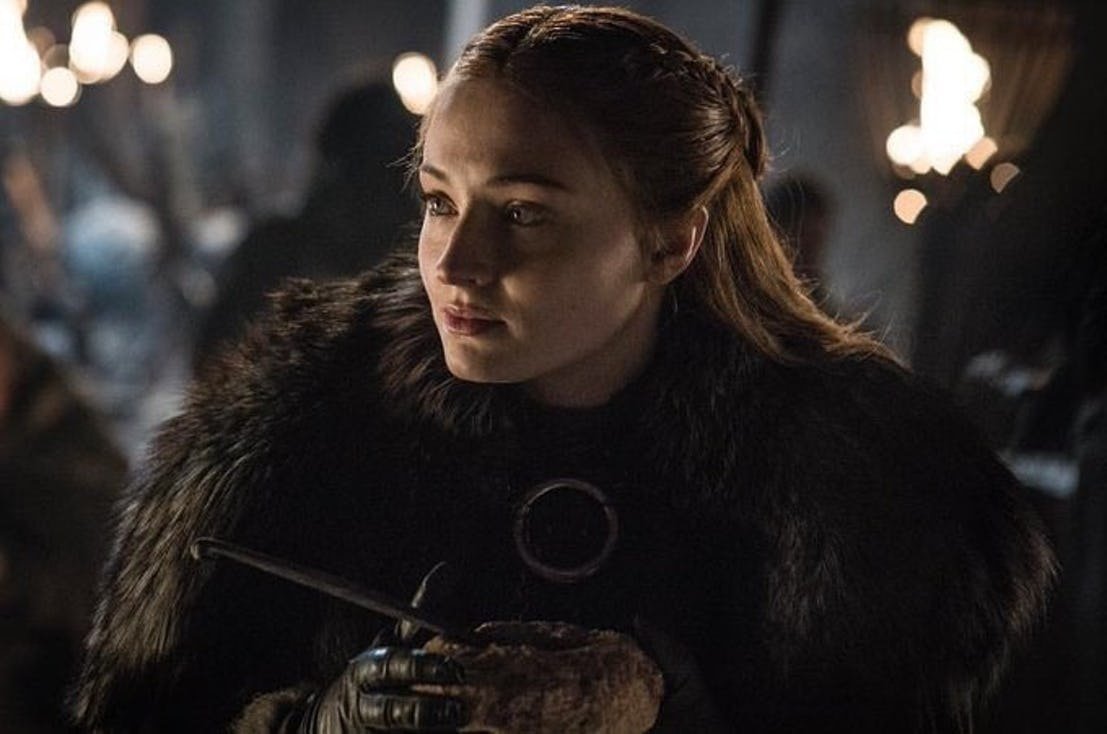 Then there's Brienne of Tarth who will have yet another significant role in this season. It'd be interesting to see how many episodes does she survive. She is going to be a part of the war teased in the trailer, so let's see whether that marks her end.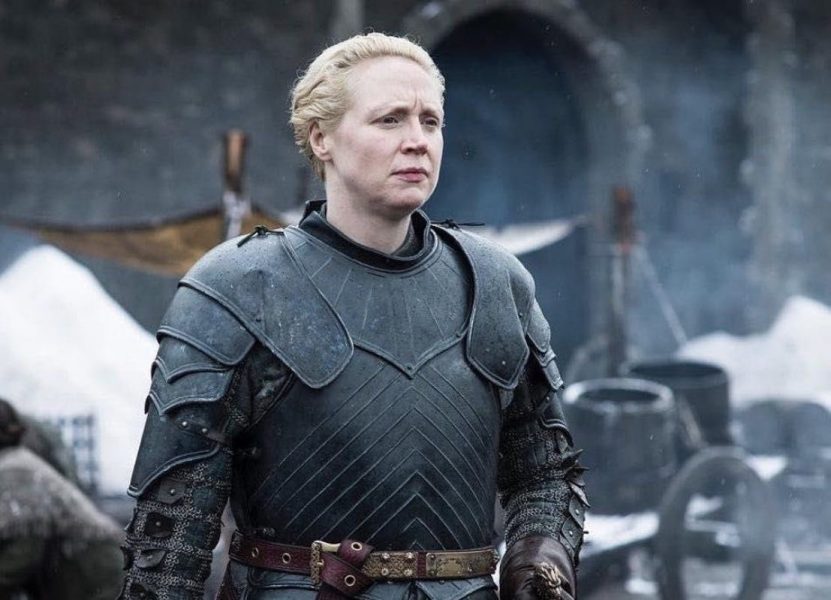 Next up we have Brandon Stark who many people now suspect to be the Night King himself. Bran's reaction seems to be a bit difficult to understand in the upcoming image. Perhaps he is thinking about the right time to tell that Jon porked his Aunt.
The next photo that has been released by HBO is of the Best Friends Forever. Dany and Ser Jorah Mormont look concerned about something. Whatever may happen in this season, we know for sure that Jorah won't get what he really wants!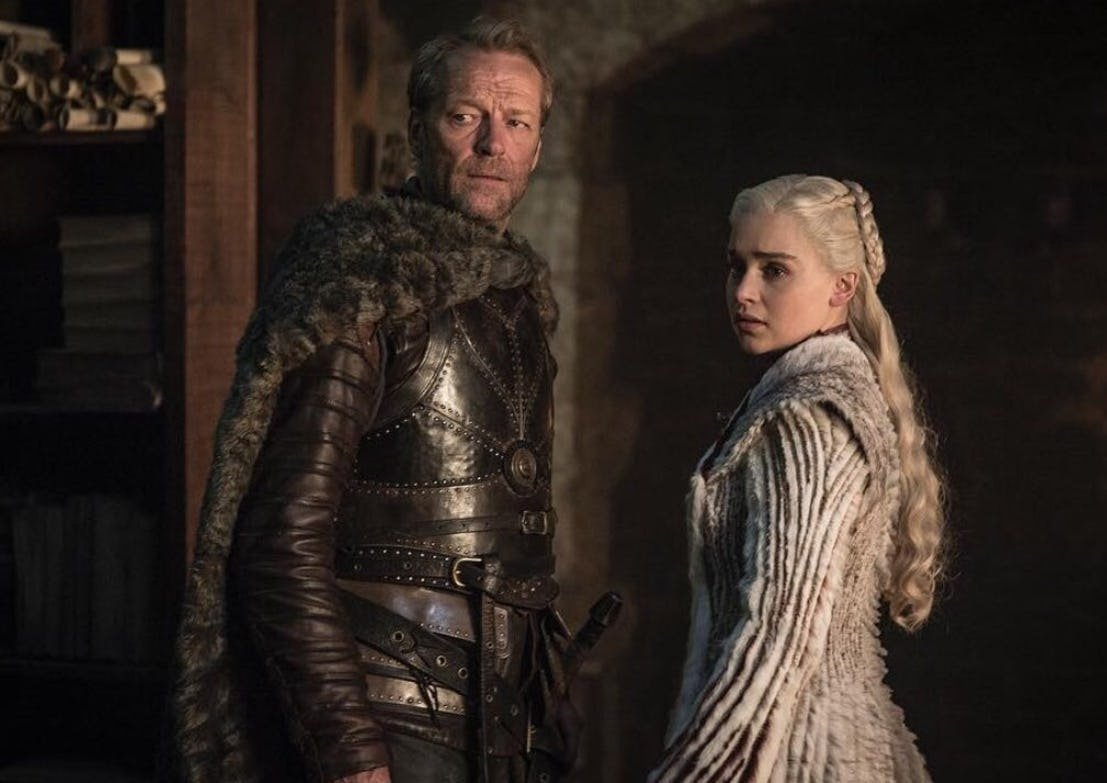 This season is going to be full of epic moments, but it will also be a massively emotional ride. Here's what Kit Harrington had to say about it:
"The last season of Thrones seemed to be designed to break us. Everyone was broken at the end. I don't know if we were crying because we were sad it was ending or if we were crying because it was so fucking tiring. We were sleep deprived. It was like it was designed to make you think, Right, I'm fucking sick of this. I remember everyone walking around towards the end going, 'I've had enough now. I love this, it's been the best thing in my life, I'll miss it one day – but I'm done.'"
Brace yourselves. The final season of Game of Thrones will premiere on Sunday, April 14th on HBO.