Movies
Captain Marvel Expecting a $100 Million Opening in China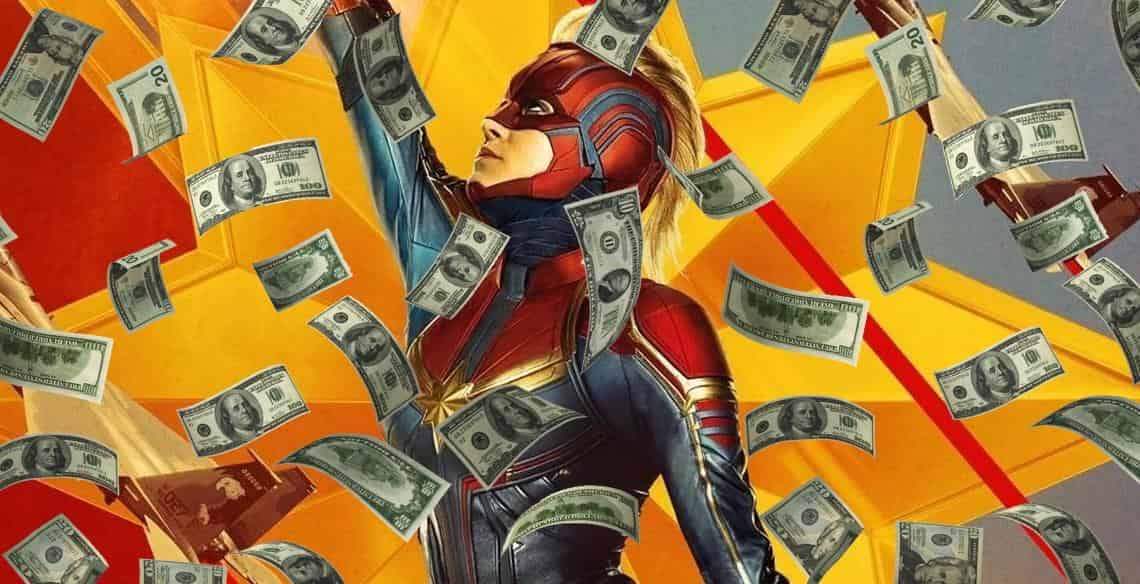 Academy Award Winner Brie Larson's Captain Marvel is releasing tomorrow which will mark her debut in the Marvel Cinematic Universe. It has become one of the biggest franchises in the world which is why they simply can't afford a bump in their ride towards giant success.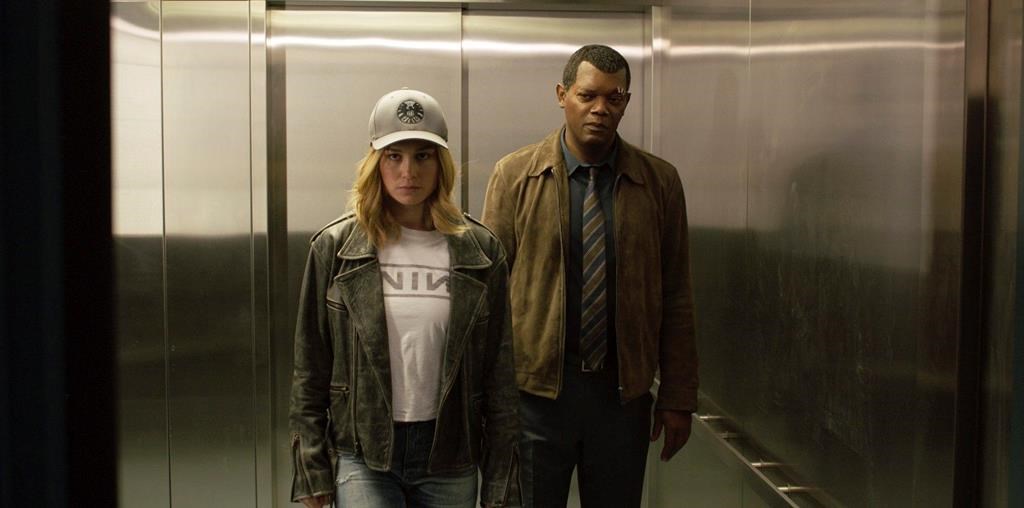 And Captain Marvel won't be that bump as there are predictions that the movie is expecting a massive $100 Million haul, solely in China in the opening weekend itself. The reason for these bold predictions is the pre-sales tickets of this movie which has already crossed some big Marvel flicks such as Spider-Man: Homecoming, Doctor Strange, Thor: Ragnarok, and Ant-Man and the Wasp.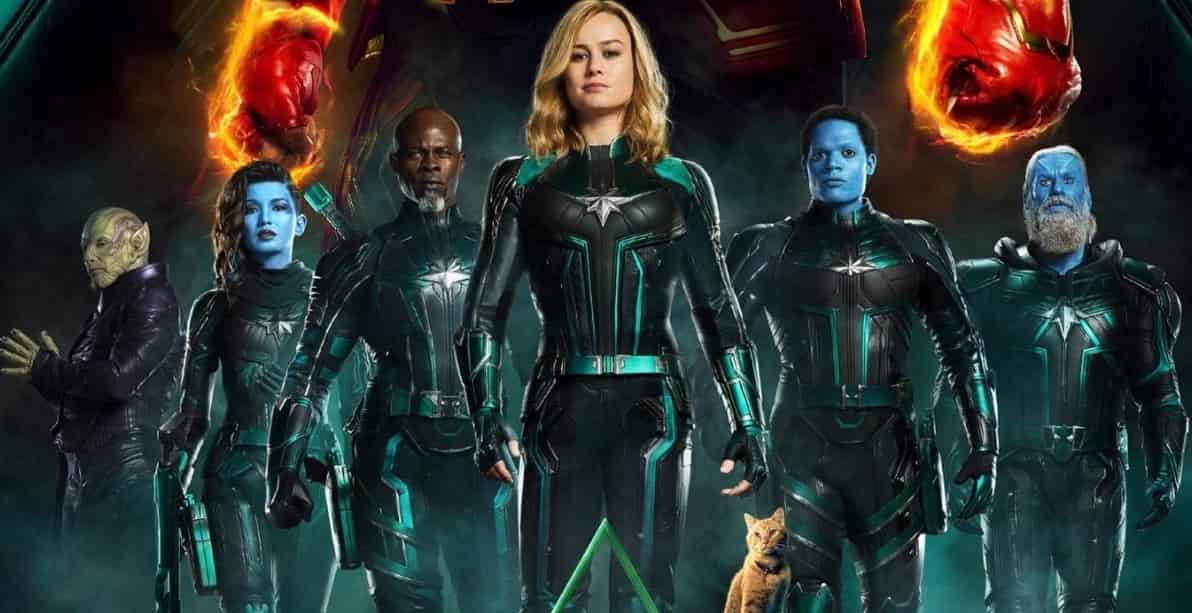 And, on top of this, there are chances that it is going to overtake the pre-sales of Avengers: Age of Ultron, Black Panther, and could skip pass even Captain America: Civil War. Well, tweets from Gavin Feng who is tracking the Chinese box-office like many other movie experts are down below, have a look: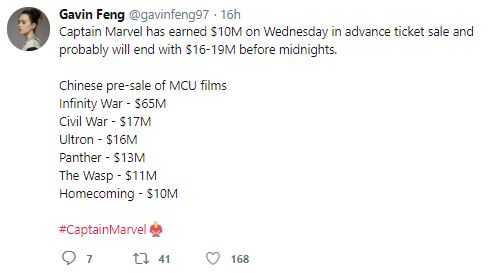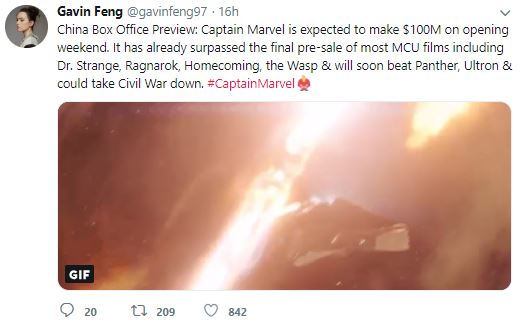 There are a lot of Marvel fans who thought that Captain Marvel will break the collection records of Avengers: Infinity War but I think they should not forget the fact that this is an origin movie and to expect this much from the movie would be unfair. But, it has already skip passed a lot of big MCU movies and I think, that in itself is a huge achievement.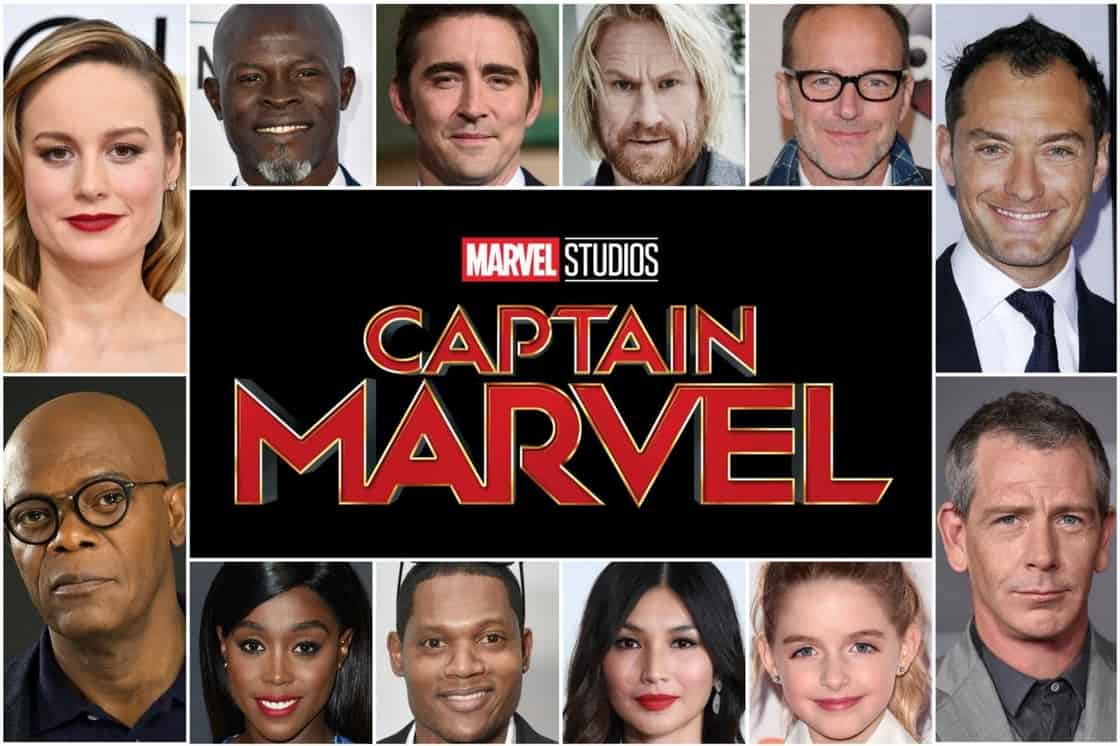 Directed by Anna Boden and Ryan Fleck and written by Liz Flahive, Meg LeFauve, Carly Mensch, Nicole Perlman and Geneva Robertson-Dworet, it stars Brie Larson as Carol Danvers, Samuel L. Jackson as Nick Fury, Clark Gregg as Phil Coulson, Jude Law as the commander of Starforce, Lee Pace as Ronan the Accuser, Djimon Hounsou as Korath the Pursuer, Gemma Chan as Minn-Erva, Ben Mendelsohn as Talos, Lashana Lynch as Maria Rambeau, Algenis Perez Soto as Att-Lass, McKenna Grace as a young Carol Danvers and Annette Bening in an undisclosed role.