Movies
Avengers: Endgame Trailer 2 Has Arrived And It Has The Quantum Realm Suits!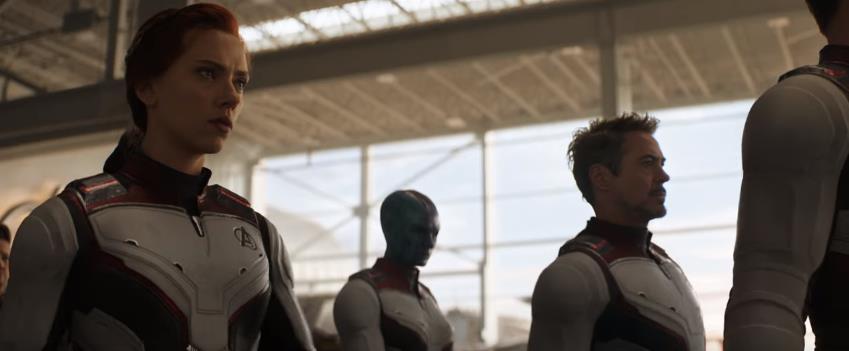 Marvel has just dropped this insane bomb upon us as we finally have Avengers: Endgame Trailer 2. We all were wondering as to when it could actually drop. Reports suggested that it will come out in the end of the month, but no one really thought that Marvel will secretly drop it any time! The team has assembled, Ronin, Black Widow's Long hair, Captain America's new suit, the freakin' Advanced tech Quantum Realm suits, it's all there! Take a look:
It is a mixed bag of old and new footage, not just from the first trailer and the TV spot, but also from old MCU movies. The trailer is covered with nostalgia, and the Black, White and Red color pallet continues from the Super Bowl TV Spot. It starts with Tony's voiceover, as he is stuck in the Benatar. There are more dialogues and footage from that scene but there's a clear indication that he would make it back just as he made it out of the cave!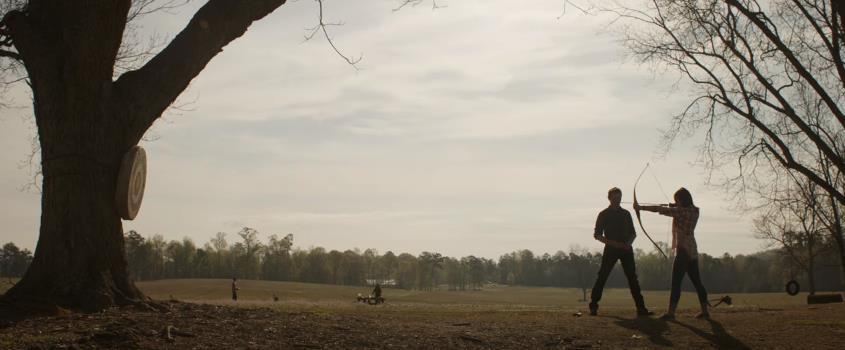 Then we get old nostalgic shots of Captain America, blended with new footage. There are flashback sequences of Clint teaching his daughter the tricks of Archery! The trailer then cuts to the Ronin scene from the first trailer where Natasha and Clint reunite. There are old scenes of the first Thor movie, the Avengers disintegrating into an abyss.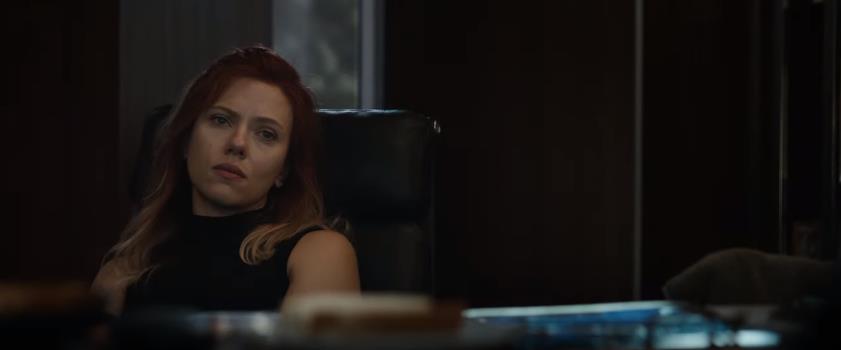 Black Widow's natural hair has grown back which clearly indicates a time jump after she recruits Ronin. There's the tease of a Super Quinjet, we see Ronin in action and it's just awesome! Rocket teams up with War Machine, quick shots of Cap, Clint, Scott, and Thor happen. Nebula is seen in action as she is fighting around a lot of destruction.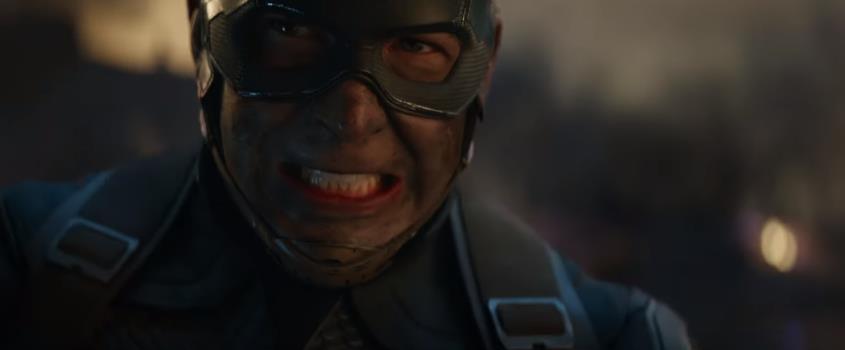 Steve straps his Shield like he did in the TV Spot and we get a glimpse of his new suit! Ant-Man uses a pencil to jump into action and then we are led right into the Avengers hangar sequence. This is the big money shot where everyone is wearing the Advanced tech Quantum Realm suits and everyone who was missing in the TV Spot shows up here. We don't see Hulk and Captain Marvel, but we can bet that they are there too!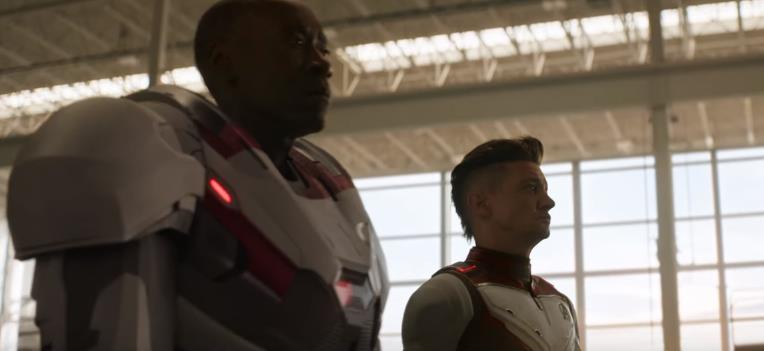 Next up the trailer ends with a funny montage that was also a part of the leaked description of the scene shown at Disney's shareholder meet. Thor calls the Stormbreaker and it whisks past Carol Danvers. She smiles, and Thor tells everyone – "I Like This One!" Really good to see Thor smile again!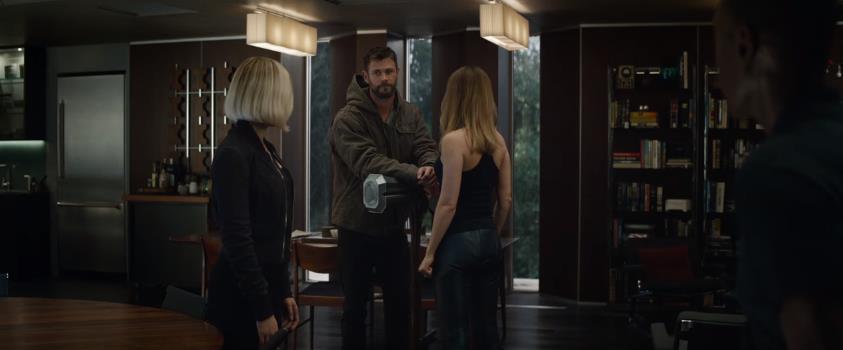 Directed by Joe & Anthony Russo, Avengers: Endgame will open on April 26, and it'll presumably star Robert Downey Jr., Chris Hemsworth, Mark Ruffalo, Chris Evans, Scarlett Johansson, Benedict Cumberbatch, Jeremy Renner Don Cheadle, Tom Holland, Chadwick Boseman, Paul Bettany, Tom Hiddleston, Idris Elba, Danai Gurira, Peter Dinklage, Benedict Wong, Elizabeth Olsen, Anthony Mackie, Sebastian Stan, Gwyneth Paltrow, Benicio del Toro, Josh Brolin, Pom Klementieff, Karen Gillan, Dave Bautista, Zoe Saldana, Vin Diesel, Bradley Cooper, Chris Pratt, Paul Rudd, Samuel L. Jackson, Cobie Smulders, Tessa Thompson, Evangeline Lilly, Aaron Taylor Johnson, Cate Blanchett, Michelle Pfeiffer, Michael Douglas, Tilda Swinton, Jeff Goldblum, Katherine Langford, Stellan Skarsgard and Brie Larson.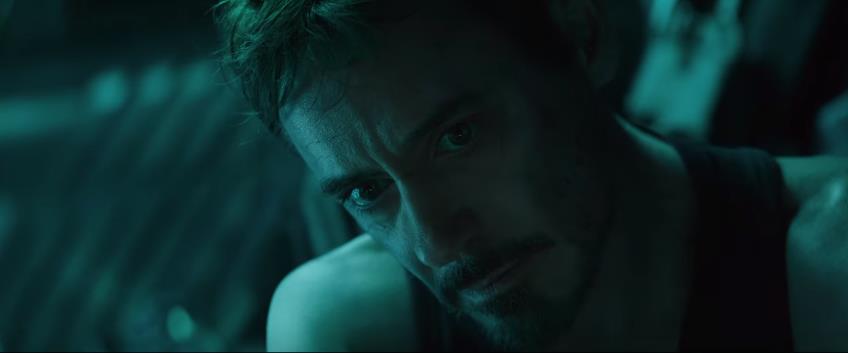 Here's the new synopsis of Avengers: Endgame:
"Thanos snapped his fingers in Avengers: Infinity War, and half the life in the universe instantly dissolved. Now a ragged group of surviving warriors, including Captain America, Black Widow, Iron Man, Thor, and the Hulk works to counteract the Mad Titan's genocidal action.

Since our heroes couldn't stop Thanos the first time, what makes them think they can win in a rematch? The answer may be in overwhelming power, thanks to Captain Marvel, or in the tiniest spaces between atoms accessible to Ant-Man. Avengers: Endgame will rewrite the Marvel Cinematic Universe as we know it. When it's all over, nothing will be the same."