Movies
Avengers: Endgame – New Detailed Look at Thanos, Cap, Ronin, And Others Revealed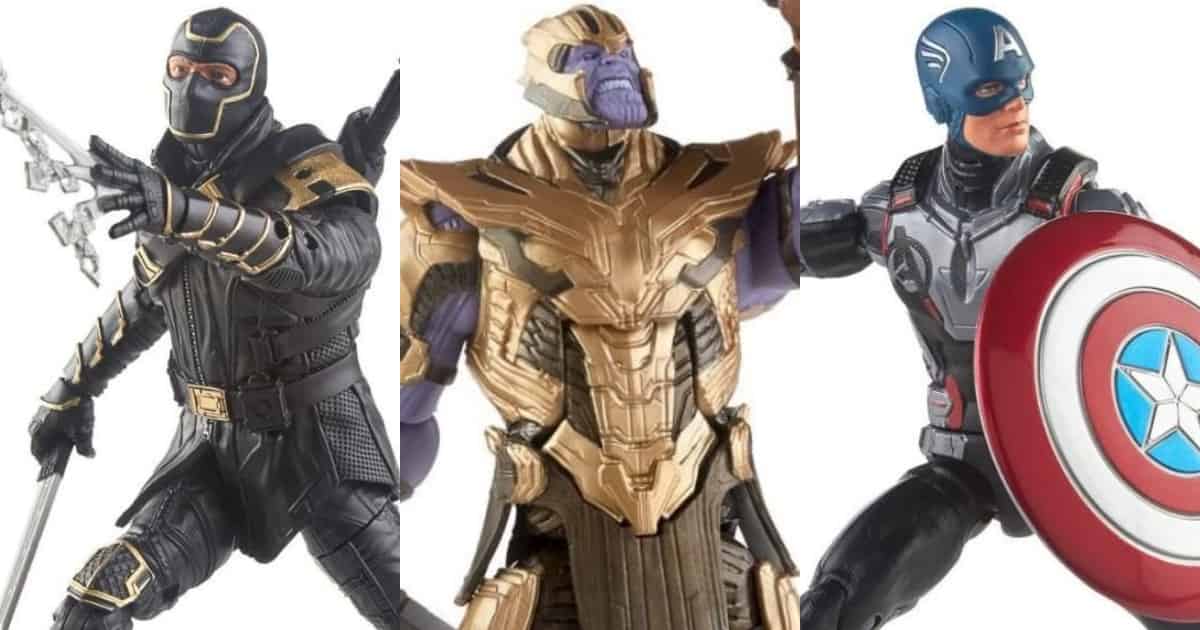 The toys of Avengers: Endgame have flooded the market and it is about time that we collect our own merchandise for this film. So far, the entire marketing campaign of this film has been run by the toys and other merchandise. It is only in this month that Marvel has done a bit of digital marketing for this film. Rest, the key details of this film have actually come as a courtesy of action figures, and obviously, LEGO took pride in leaking a lot of it. Now we have a look at action figures from Marvel Legends series.
Here's Thanos: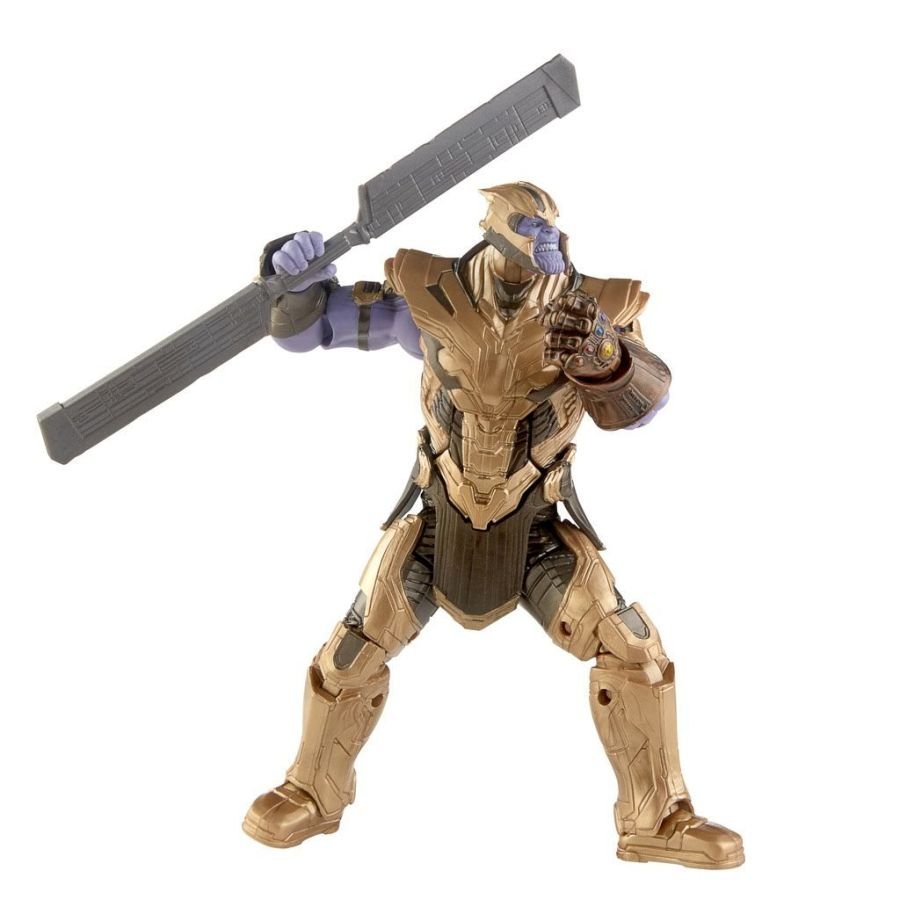 As seen many times in the past, this figure has the double-edged sword along with the tweaked new armor of the Mad Titan. What's interesting here is that Thanos still has the Infinity Gauntlet totally intact just like many of other action figures. We don't know how this will come to be in Avengers: Endgame, but he is supposed to have a fully functional Gauntlet at some point in the film. Here's a look at Stoned Thanos:
Thanos is clearly "high" on anger here as he looks more funny than menacing. We have a few more action figures from the Legends series. Check out the 100-year-old virgin, Captain America who apparently is in his Quantum Realm suit: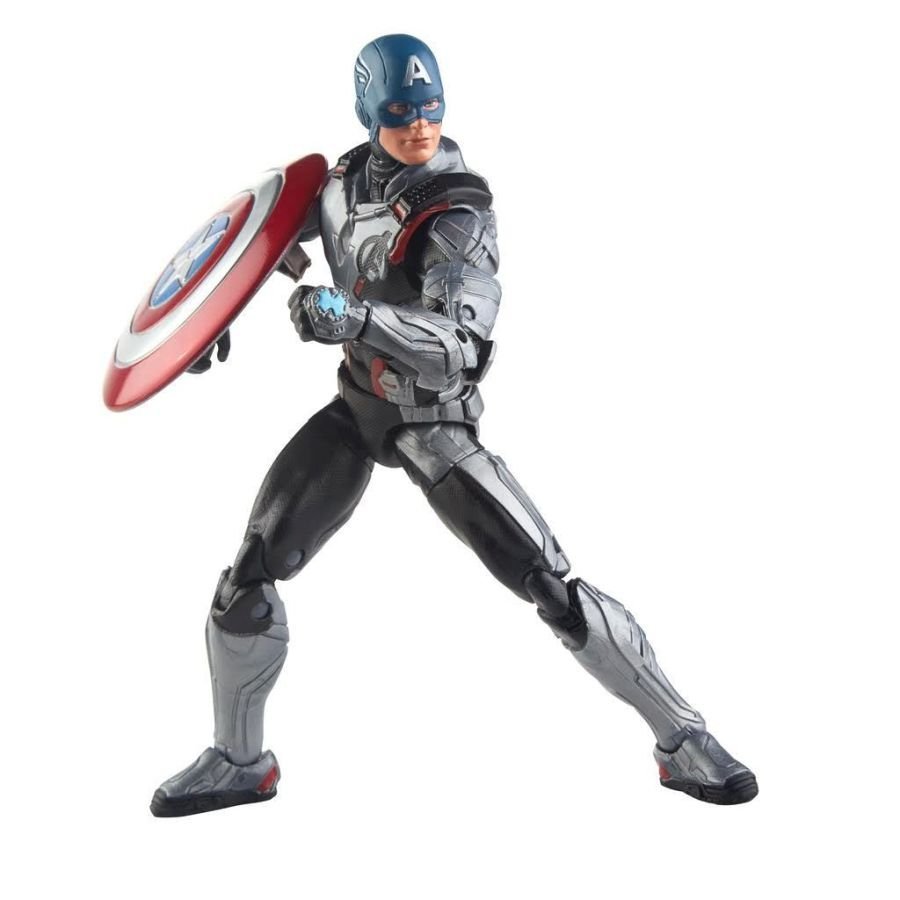 It's funny that these suits are supposed to be white, but most of the action figures are portraying them as metallic grey. As we can see here, Cap has his Shield back, and we also get a look at the mystery wrist device. Here's the full frontal look: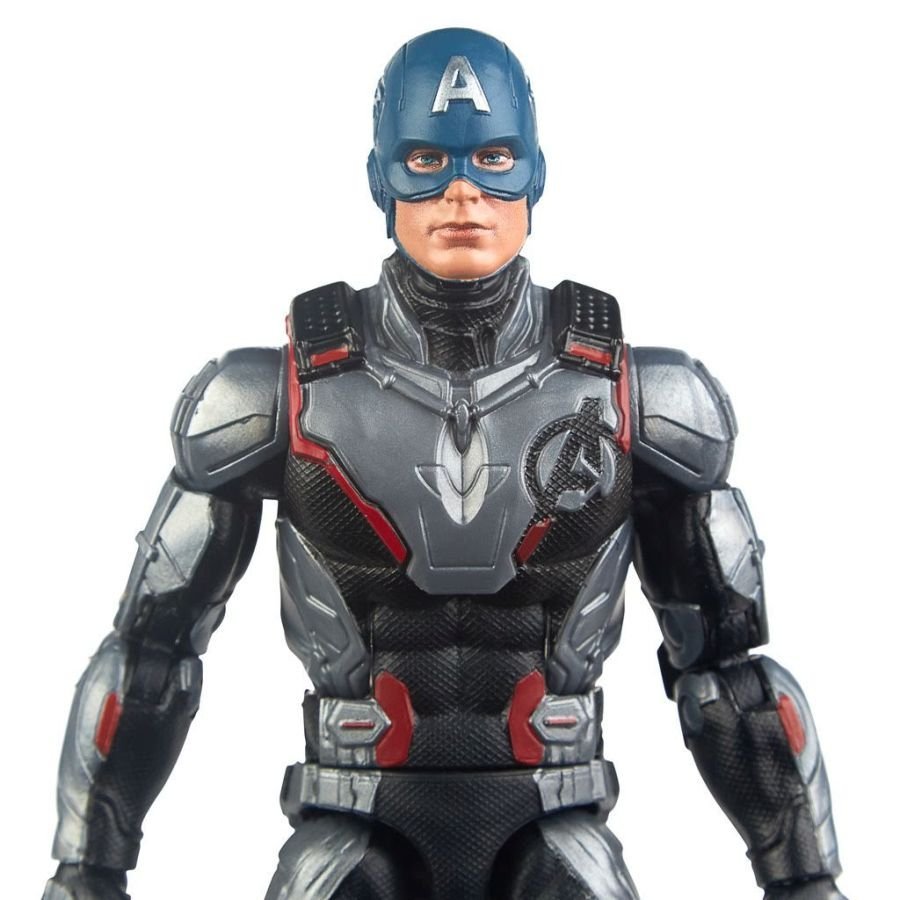 If you notice carefully, Cap is wearing his helmet from the first Avengers movie. This goes directly in line with some of the set photos involving Cap, Tony Scott, and Hulk. All of them have tracking dots upon their suits, so these Quantum Realm suits will probably be added with CGI as they will be a blend of NanoTech and Pym Particles. Next up we have Hawkeye aka Ronin: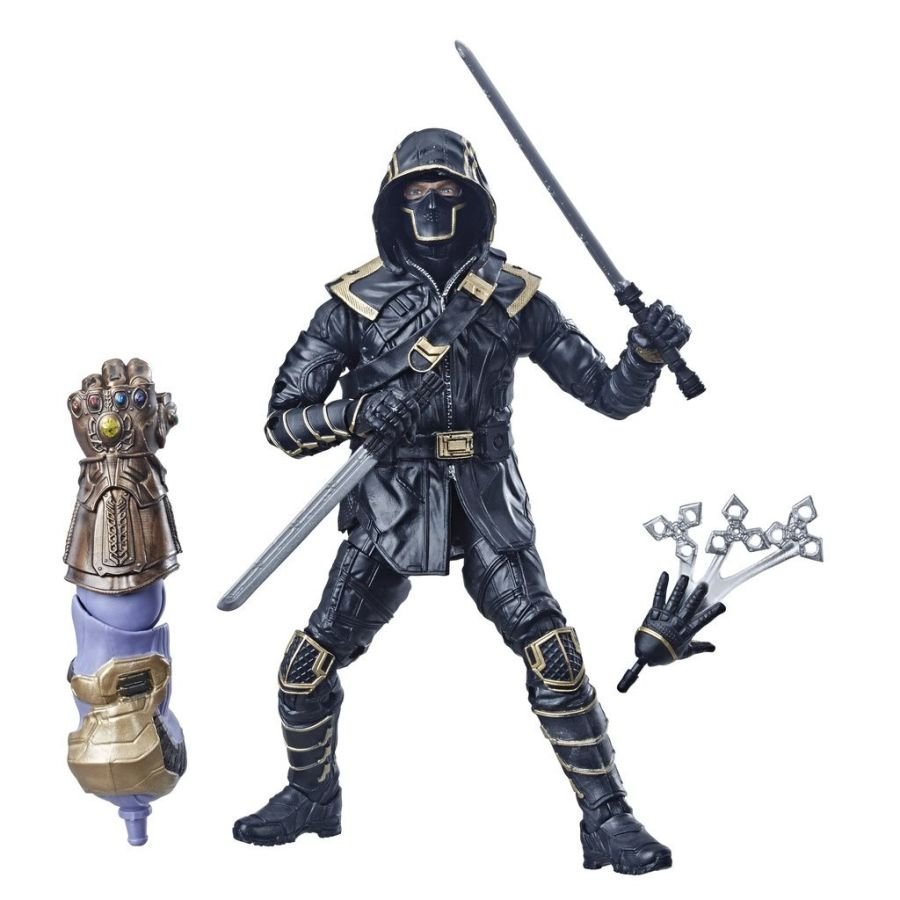 You'd get the most playable items if you purchase the Ronin Set as he comes with a full suit, a detachable hood, an extra hand throwing Shuriken and an extra Thanos arm which was probably cut off by Thor as he took the killing shot upon the Mad Titan in an alternate Universe. Here's the full frontal look at Clint Barton's new persona: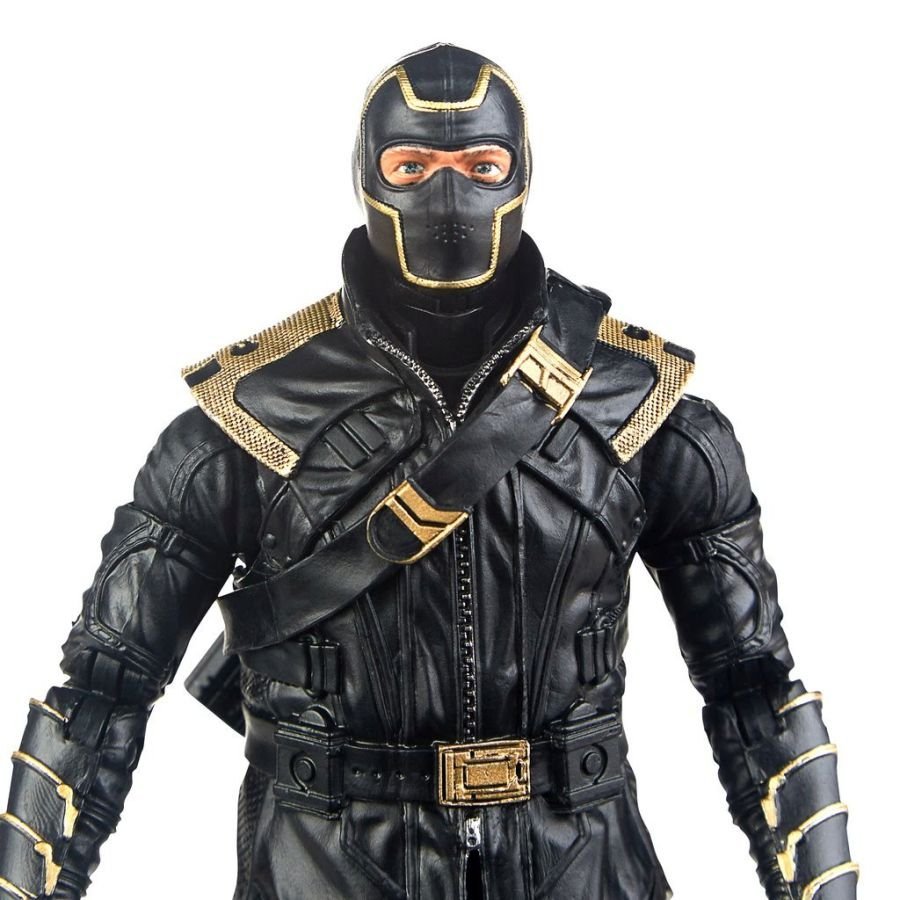 It has been apparent by the trailers that Clint is going to lose his family as a result of the Snap, and this would push him over the edge, giving him a darker persona that we're gonna call Ronin. Apart from the Legends series, we've got new Endgame Minies which give us a look at all the snap survivors in their new suits. Check them out:
Directed by Joe & Anthony Russo, Avengers: Endgame will open on April 26, and it'll presumably star Robert Downey Jr., Chris Hemsworth, Mark Ruffalo, Chris Evans, Scarlett Johansson, Benedict Cumberbatch, Jeremy Renner Don Cheadle, Tom Holland, Chadwick Boseman, Paul Bettany, Tom Hiddleston, Idris Elba, Danai Gurira, Peter Dinklage, Benedict Wong, Elizabeth Olsen, Anthony Mackie, Sebastian Stan, Gwyneth Paltrow, Benicio del Toro, Josh Brolin, Pom Klementieff, Karen Gillan, Dave Bautista, Zoe Saldana, Vin Diesel, Bradley Cooper, Chris Pratt, Paul Rudd, Samuel L. Jackson, Cobie Smulders, Tessa Thompson, Evangeline Lilly, Aaron Taylor Johnson, Cate Blanchett, Michelle Pfeiffer, Michael Douglas, Tilda Swinton, Jeff Goldblum, Katherine Langford, Stellan Skarsgard, Ava Russo and Brie Larson.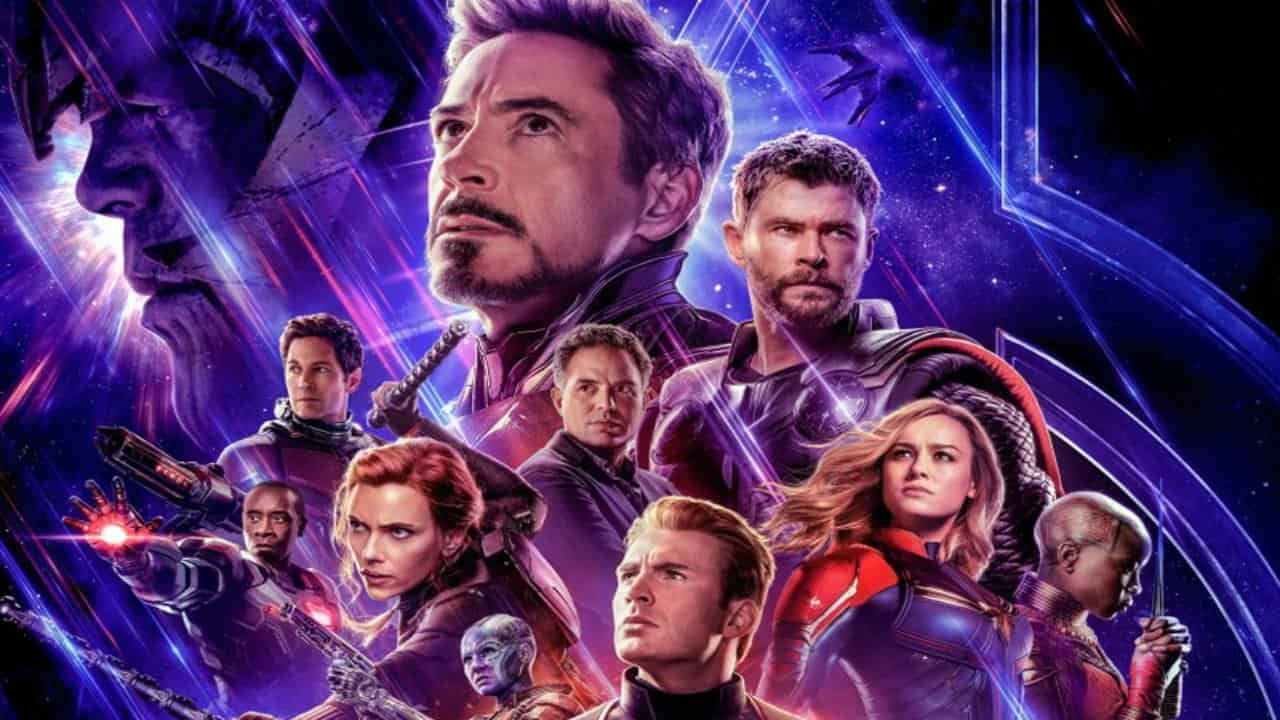 Here's the new synopsis of Avengers: Endgame:
"Thanos snapped his fingers in Avengers: Infinity War, and half the life in the universe instantly dissolved. Now a ragged group of surviving warriors, including Captain America, Black Widow, Iron Man, Thor, and the Hulk works to counteract the Mad Titan's genocidal action.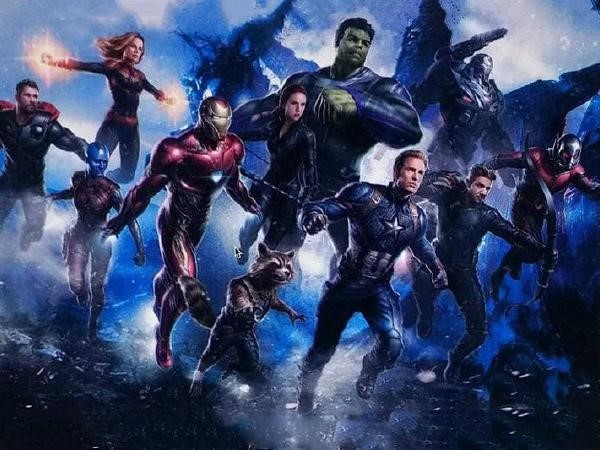 Since our heroes couldn't stop Thanos the first time, what makes them think they can win in a rematch? The answer may be in overwhelming power, thanks to Captain Marvel, or in the tiniest spaces between atoms accessible to Ant-Man. Avengers: Endgame will rewrite the Marvel Cinematic Universe as we know it. When it's all over, nothing will be the same."