Movies
Shazam! Funko POPs Reveal First Look at Captain Marvel Jr. And Mary Marvel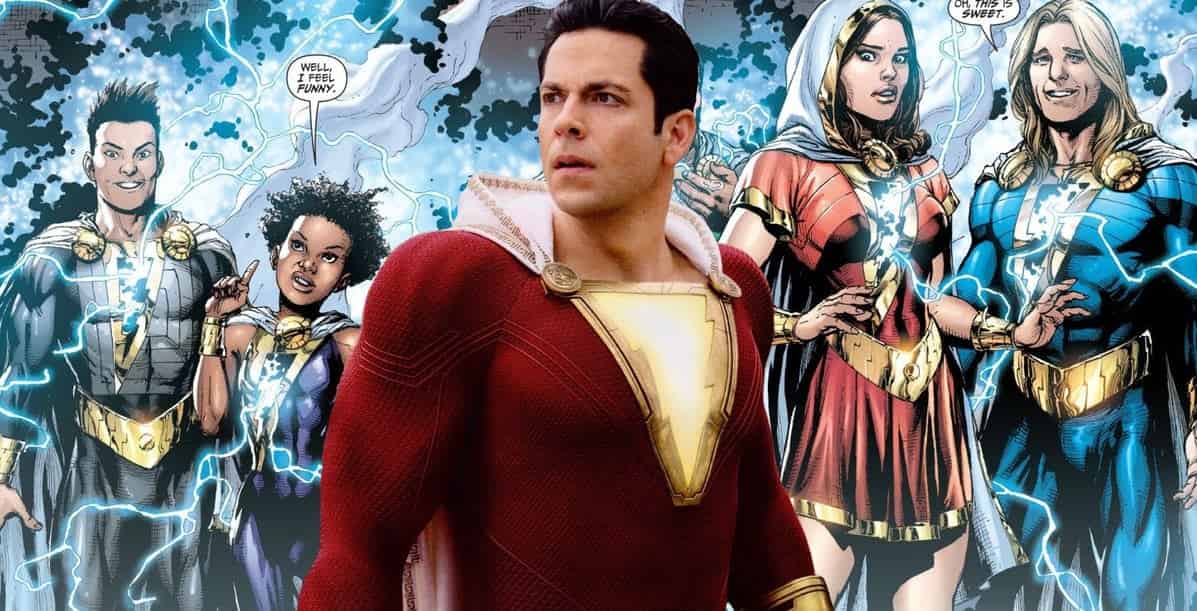 Well, the Pop figures of Shazam! have been revealed at New York Toy Fair 2019, which has given fans the first look of Mary Marvel and Captain Marvel Jr. from their upcoming movie. In fact, the full line of Shazam! has been revealed.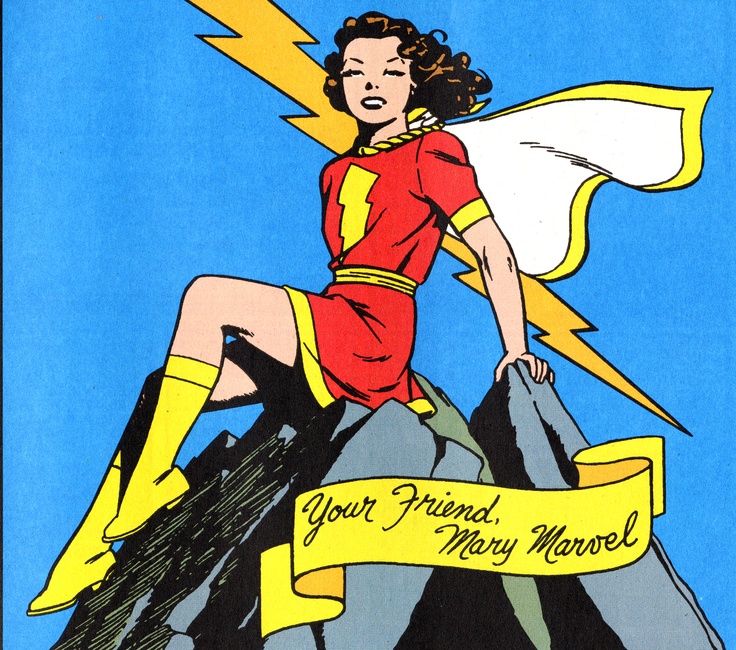 Well, we all know that last year in summer, there were talks that Grace Fulton is going to play the character of Mary Marvel and if we talk about the Pop figures then they are really comic accurate figures and the fans are simply loving it. The character Mary Marvel made her first appearance back in 1942 as she is the twin sister of Billy Baston who shares his powers at his whim.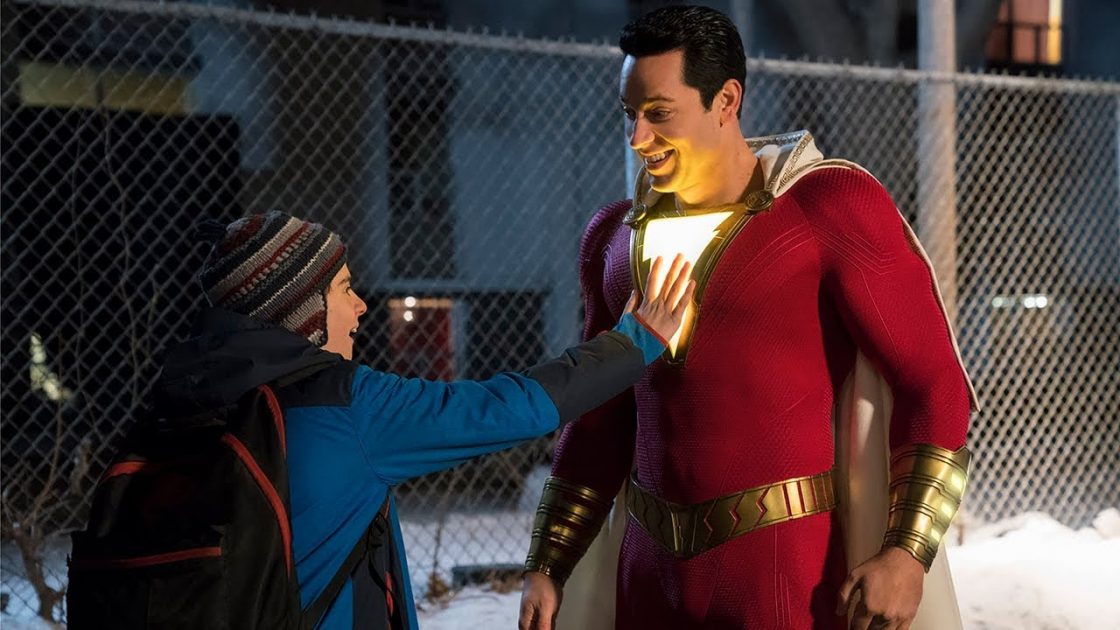 On the other side Captain Marvel Jr. aka Freddy Freeman is in his trademark comic accurate look which is of Blue color. Just like Mary Marvel, Freddy also shares Billy's powers who further shares his powers with other foster children. The character has been played by Jack Dylan Grazer.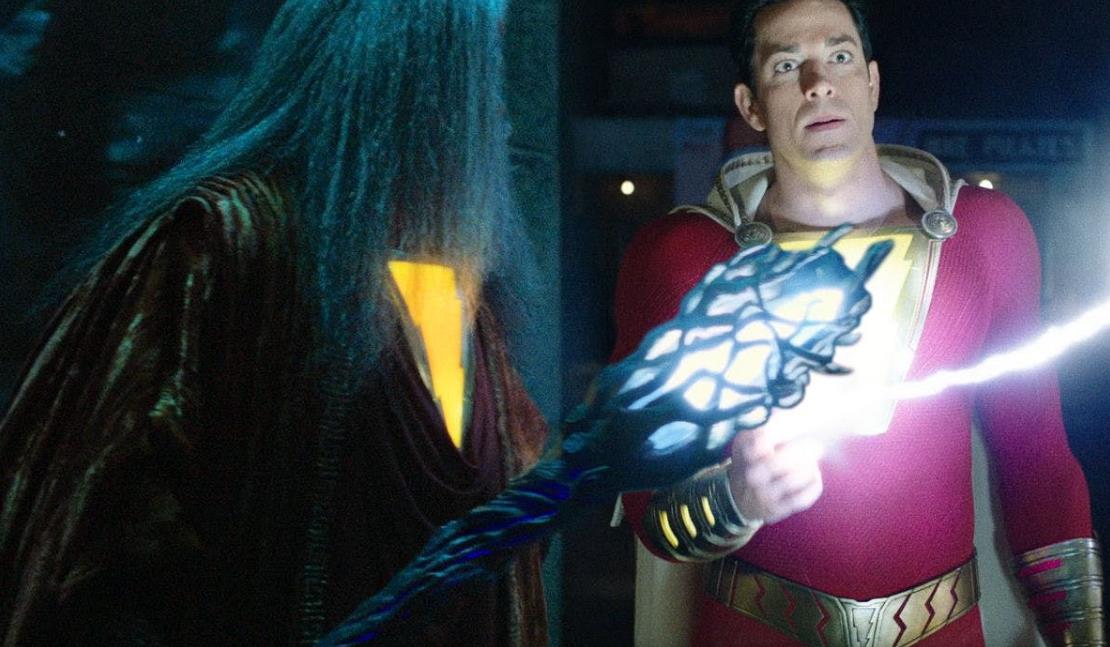 Well, the hype for the movie is really huge and fans are really looking forward to this movie because such a light-hearted kind of movie is what nobody expected to come under DC. The vibrant colors of excitement and fun we have seen in the promotional videos and pictures is what sets this movie apart. Here's the Funko POP that has revealed Mary Marvel, Captain Marvel Jr., and other Marvel family members. Have a look: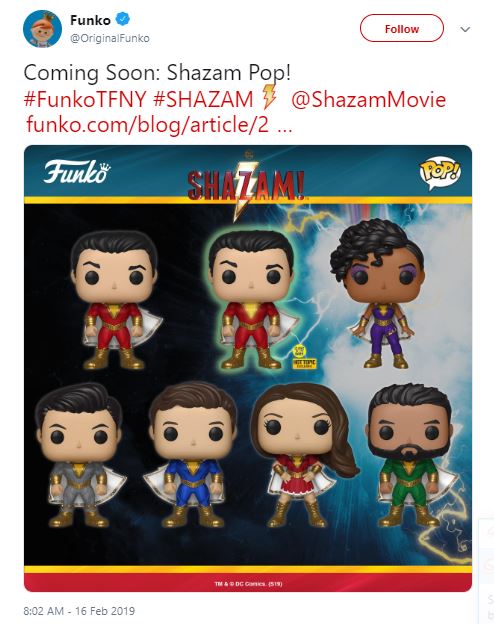 Now, for the fans who want to know more about the movie can obviously check out the synopsis of the movie down below:
"We all have a superhero inside us, it just takes a bit of magic to bring it out. In Billy Batson's (Asher Angel) case, by shouting out one word—SHAZAM!—this streetwise 14-year-old foster kid can turn into the adult Super Hero Shazam (Zachary Levi), courtesy of an ancient wizard (Djimon Hounsou). Still, a kid at heart—inside a ripped, godlike body—Shazam revels in this adult version of himself by doing what any teen would do with superpowers: have fun with them! Can he fly? Does he have X-ray vision? Can he shoot lightning out of his hands? Can he skip his social studies test? Shazam sets out to test the limits of his abilities with the joyful recklessness of a child. But he'll need to master these powers quickly in order to fight the deadly forces of evil controlled by Dr. Thaddeus Sivana (Mark Strong)."
The movie will release on April 15.