Movies
The Dirty Moments of MCU That Disney Doesn't Allow Anymore
All the Marvel movies are usually happy-go and kid-friendly fun. Disney maintaining its family-friendly brand image is what has led to a profanity-free & indirect adult content in the Marvel movies. But until the time Disney took over the franchise, there were a fair bit of questionable moments that were explicitly a part of the MCU Phase 1 movies. That was a time when the MCU movies released under the banner of Paramount Pictures, who released Iron Man, Iron Man 2, Thor, and Captain America: The First Avenger, and The Incredible Hulk came out under Universal.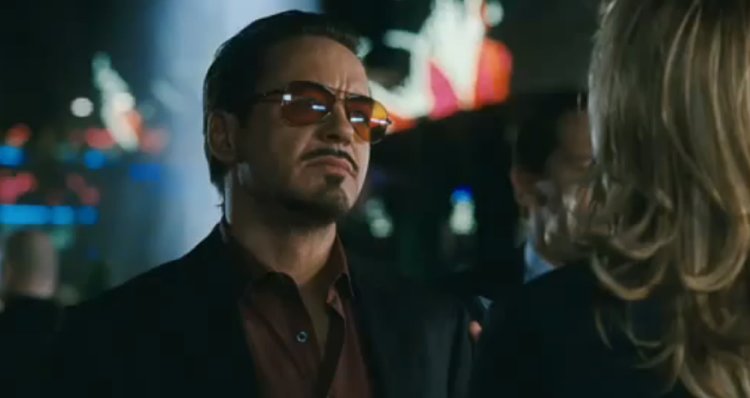 This is why the MCU Phase 1 movies feel a bit different than the rest of the films from Avengers & beyond. That was the time when Disney's family-friendly face toned down the level of adult content in the MCU films and only delivered indirect dirty dialogues. Some of those examples are Loki calling Black Widow a Mewling Quim, Peter Quill referring to the insides of his ship as a Jackson Pollock Painting, and Tony saying "hide the Zucchini."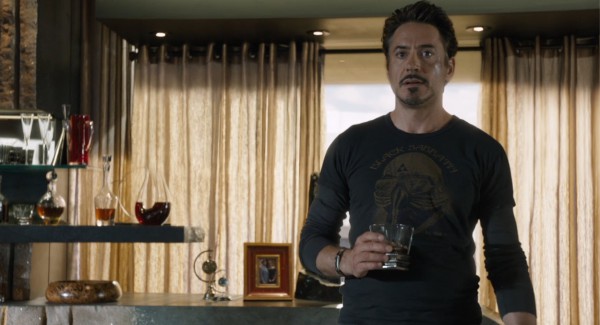 Well, before this profanity-free movement began in the Disney era, most of the questionable content that was portrayed understandably centered on Tony Stark as his character indeed was a Genius, Billionaire, PLAYBOY, Philanthropist.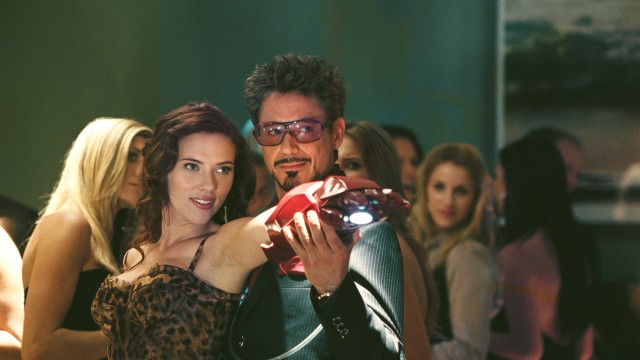 But since Disney has to continue maintaining a kid-friendly image at all times, they do not allow any adult content out in the open. Some scenes and moments can imply certain questionable stuff, but that's about it. Here's every moment that Disney won't allow in their movies today:
1. Tony's Womanizing and Sex Scenes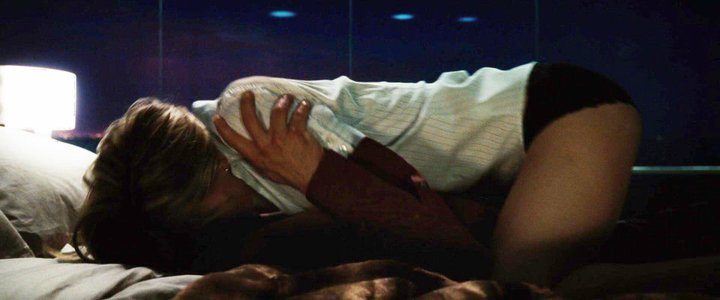 Iron Man has become a public figure and the fact that he was a Playboy doesn't get focused upon in the Disney era of movies. Iron Man one explicitly portrayed Tony Stark as the ladies' man that he was. Moving to Iron Man 2, 3 and beyond, the fact that Tony developed a relationship with Pepper helped Disney to quietly steer away from his womanizing, but Iron Man one actually had plenty of scenes that kids should not be allowed to watch. There was a 2-second sex scene involved in the film, and never have we seen even a glimpse of a sex scene in the next 19 movies to follow. Even Kisses have become a rare sight in all the Marvel movies.
2. Tony's Airplane with a Stripper Pole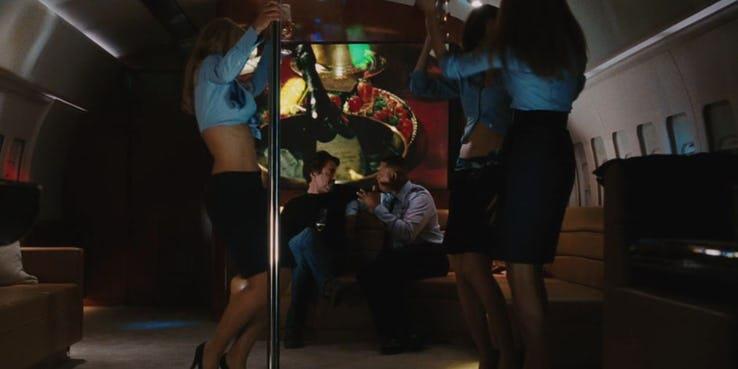 Well, we can be glad that Disney wasn't in charge of Iron Man 1 as all this would not have been a part of the movie then. These little moments help set up Tony Stark's character in our minds perfectly. As it has been apparent that Tony Stark was involved in a relationship with Pepper after the first film, all these bachelor's fun time moments went away real quick.
Well if you don't remember this scene, then here's how it goes – before Tony was kidnapped in the Middle East, he invited James "Rhodey" Rhodes (Terrence Howard) to fly on his private plane which was understandably filled with top-shelf booze and gorgeous supermodels with a stripper pole for everyone to have a fun time.
3. Tony's Alcoholism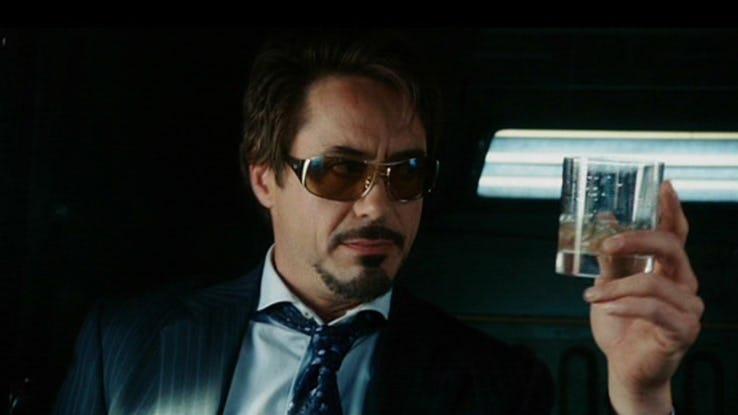 As it was apparent in the first and the second Iron Man movie, Tony Stark was a genuine alcoholic, as it was a part of his playboy carefree lifestyle. But later on, as we got to the Avengers and beyond, this was toned down significantly. Sure Tony would still pull out a drink here and there, but not as frequently as the first two Iron Man movies. His alcoholism was toned down as a part of his character development because Tony leaving Alcohol also meant that we won't see him pee in his suits anymore!
4. Hypersexualizing Black Widow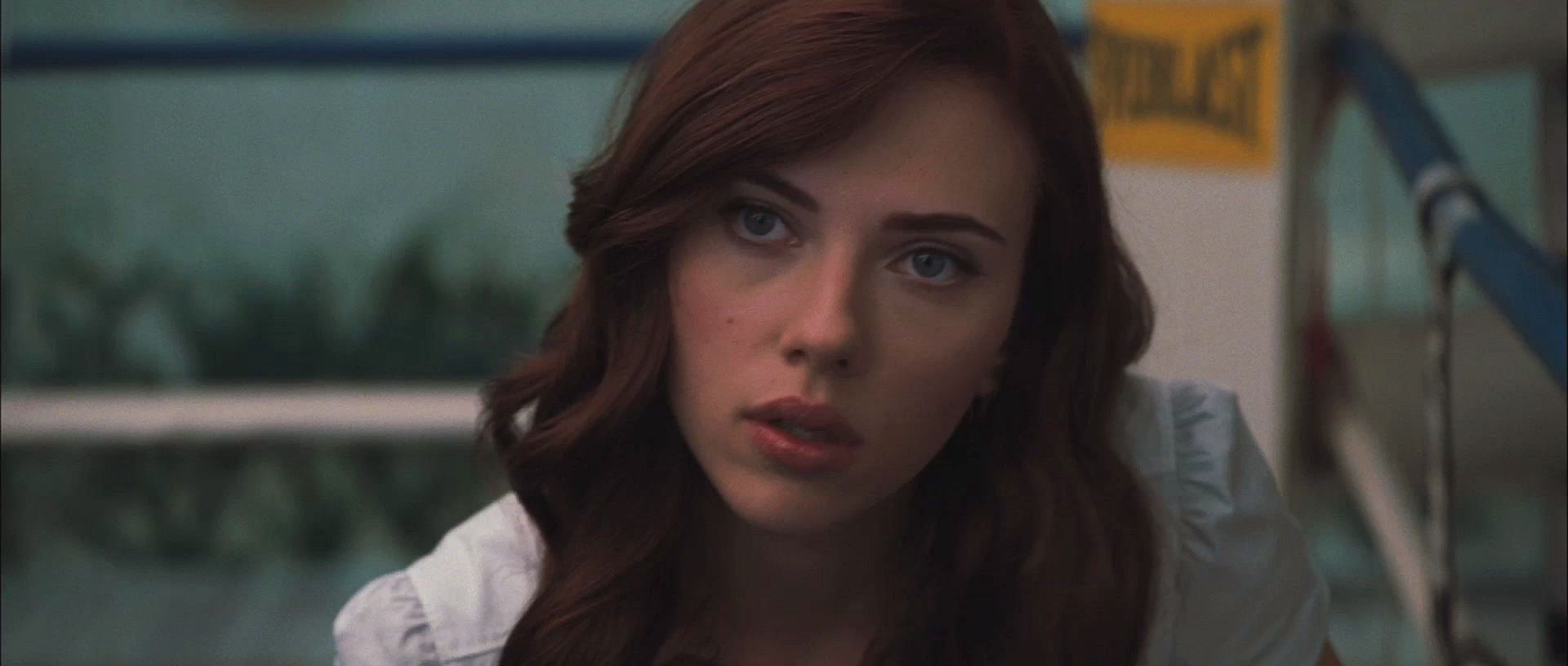 Black Widow made her debut in Iron Man 2, and by that time, the Disney era wasn't fully put into motion. So, many of the Iron Man 1 erotic-moments were followed into the second film as well. By this time, Tony and Pepper were a thing, but it was not as serious as it is now because Scarlett Johansson's considerable sex appeal was used time and time again in the film, Tony was seen mostly hitting upon Romanoff, who joined Stark Industries under the guise of Natalie Rushman. Tony even googled Nat's lingerie modeling photos and told Pepper, "I want one," although he was denied instantaneously.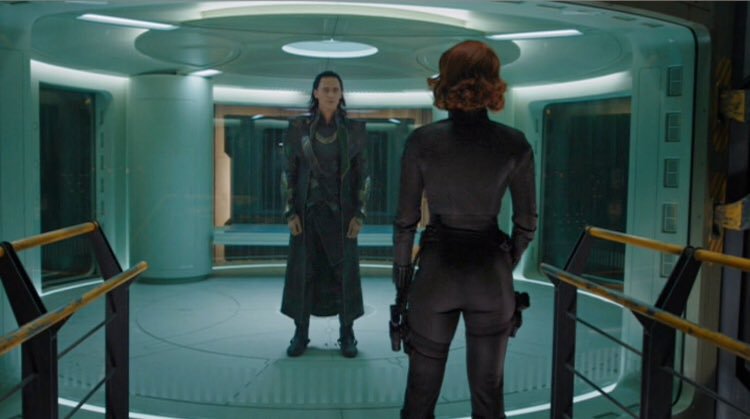 Not just Tony, but even Happy Hogan made sexist comments upon Widow as he sparred with her, and then there was the scene where Natasha changed into her Black Widow uniform and Happy tried to get a peek through his rearview mirror. All this was toned down by Phase 2 as we still got explicit shots of Widow's behind here and there, but Phase 3 completely left it on the back burner to focus more on other important stuff like the Disintegration!
We're lucky that the Black Widow movie is going to be R-Rated as with that, the sexual appeal of Natasha Romanoff will probably return!
5. Senator Stern's F-Bomb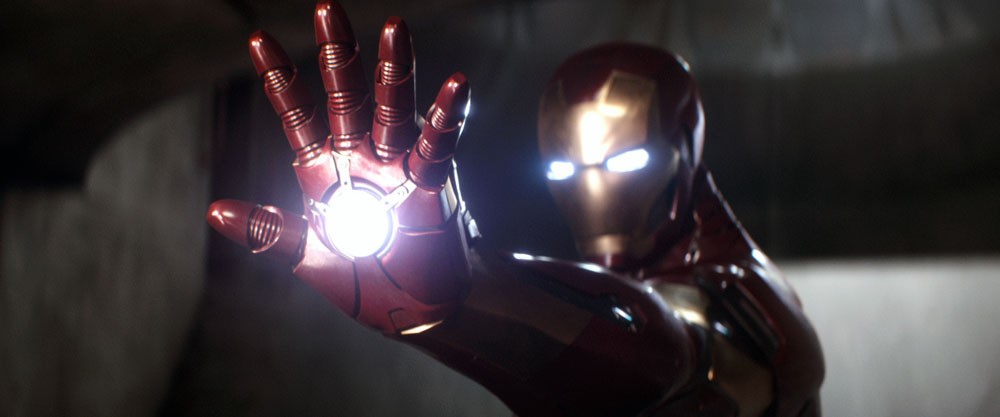 All these are the reasons why one would love the first two Iron Man movies as they weren't all kid-friendly. Disney has taught us that the film doesn't need to have any kind of profanity for us to have a fun time, but we have to admit that one or two moments of adult content here and there do help the cause. This brings to the no-cursing clause of Disney.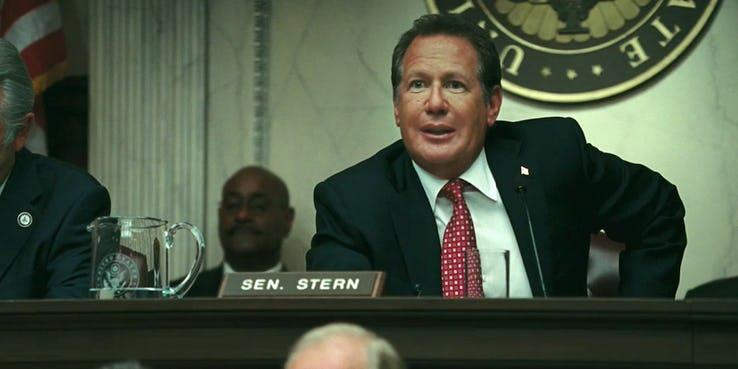 Iron Man 2 had a moment where Tony Stark was called to appear in front of a Senate committee that wanted him to turn over the Iron Man tech to the U.S. Government and the scene ended with a furious Senator Stern yelling, "F*** you, buddy!"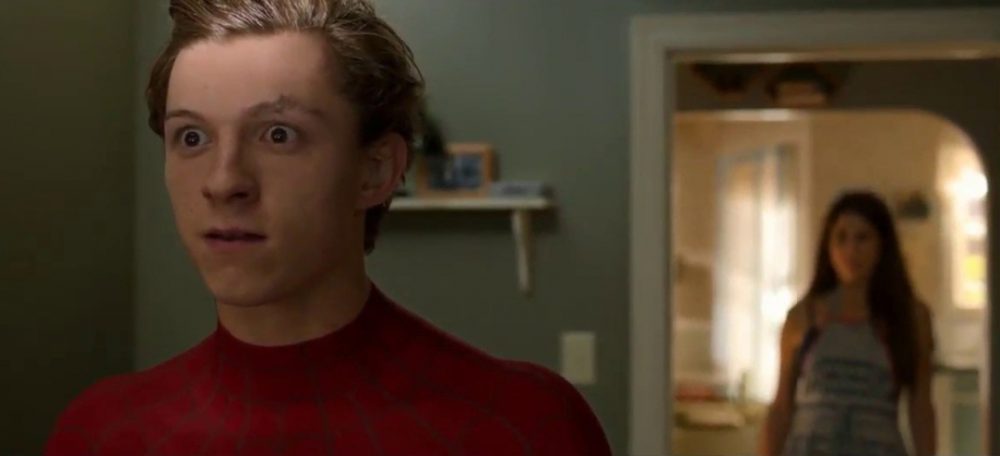 Well, that was a rare and probably the only F-Bomb of the MCU. There was one in Guardians of the Galaxy Vol. 2, but no one really understood that because it was delivered as I'm Groot. Another Disney way of delivering an F-Bomb was apparent at the end of Spider-Man: Homecoming when Aunt May caught Peter in his Spidey Suit & yelled "What the f—!" But only the scene did not let the sentence to finish. So, No "Fucks" allowed in a Disney movie!

6. Smoking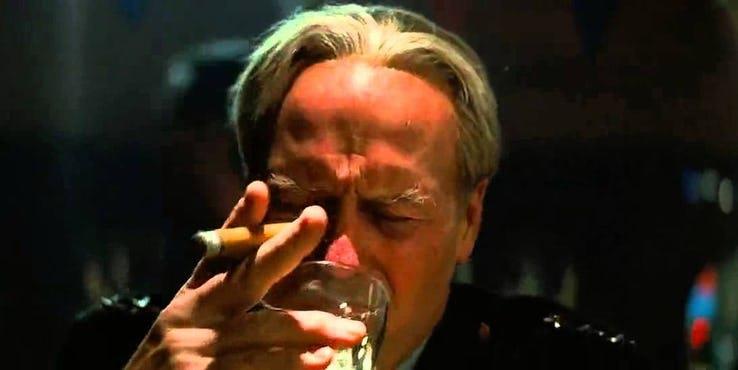 Smoking is a pretty common attribute with many characters in the movies, but we have never seen any character doing so apart from the one time in a Universal MCU movie. The post credit scene of The Incredible Hulk showed General Ross bellied up in a bar, chomping a Cigar and drinking his sorrows away until Tony Stark arrives to do the job that usually belongs to Nick Fury. Disney doesn't promote smoking at all. This may or may not change when Logan arrives at the party.
7. Hulk's Big Green Butt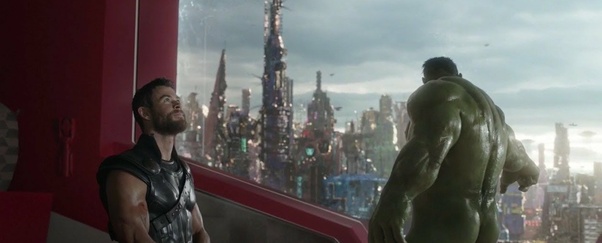 Thor: Ragnarok was a fun outing for everyone involved. But there were moments in the film where the characters and creatives had way too much fun. One of those moments was the revelation of Hulk's behind that was explicitly shown in the movie as Hulk emerged from his big Jacuzzi, but fortunately for us Disney pulled the plug on that scene and we didn't get to see it in the theatres. But I thought that you guys should still get to enjoy a scene as it was intended!
8. No LGBTQ relationships (For Now)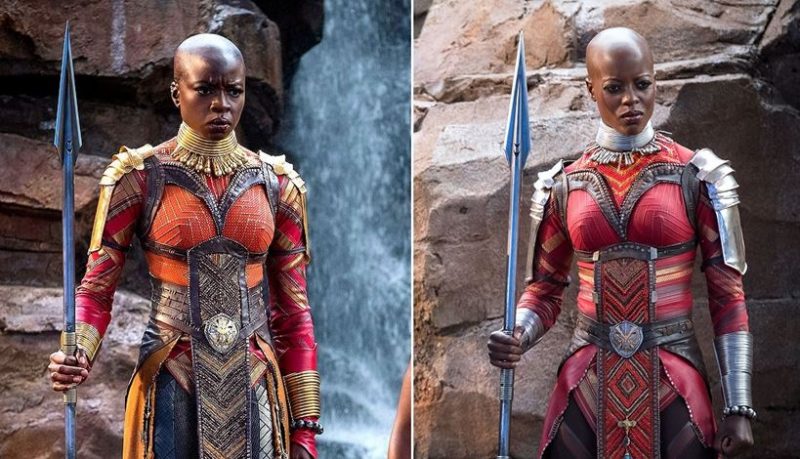 In Black Panther, it was established that Okoye (Danai Gurira) was in a relationship with W'Kabi (Daniel Kaluuya), but by the end of the movie, this relationship probably came to an end with what happened in the film. But the film actually had a scene that was reportedly deleted from the movie, which showed a flirtatious moment between Okoye and the Dora Milaje's Ayo. This may have been deleted to not portray Okoye as Bisexual and to probably give more impact to W'Kabi and Okoye's relationship.
But as of now, it is clear that Disney is still not ready to take this route. Another example of this comes from Thor: Ragnarok where a deleted scene confirmed Valkyrie to be Bisexual. But with Disney around, this wasn't meant to be. It may change in the future as Spider-Man: Far From Home has a Transgender character, so the future movies may start promoting the LGBTQ community.